On this page, Free Coloring Pages, you will find an overview of all the great pages on this site with print out coloring pages.
There will be pages with cats and Dinosaurs and soon you will also find Christmas motives, Halloween Coloring Pages, Princess motives, Easter Coloring Pages - well, you should be able to find just the kind of printable coloring pages you are looking for.
Please take a look at the overview below!
And - on top of that you will find some beautiful vintage coloring pages below on this page.
All the drawings are in black/white, and you can color them exactly the way you want.
The size of the pages will be so that they are easy to print on a peace of A4 paper. There might be some drawings that are of a different size, some of the dinosaur drawings are smaller, but I will try to remember to write it if that is the case.
When I finish working on making these pages, there should be a coloring page to go with most of the other pages on this site: I already have a page with Sea Turtle Pictures, and there will soon be a page with sea turtle facts - and then there will also be a page with turtle coloring pages, and later again a page with turtle clip art.
Maybe you just need a drawing from a page with clip art, but I like the thought that you can find almost anything you need on my site, and it is my hope that you will know it's here, and that you can always come back to find stuff for birthdays, school projects, long boring days, for ideas for having a good time - all the material you need should be here.
You can use all the printable coloring pages for free, about the rules for using them please visit my Homepage to read more.
List of Free Coloring Pages:
If you are having a garden party with barbeque or some other kind of party with family and friends and kids, it is a great idea to have printed some Independence Day coloring pages and place them with color pencils and watercolors (and one or more adults to help the kids color the prints).
BIRTHDAY COLORING PAGES: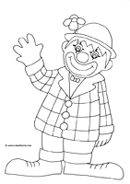 These coloring pages to print are great to have and use for occupying the birthday kid and guests in a funny and concentrated way. I also give you my own experience with making treasure hunts for preschool kids.

Printable sheets with butterfly and flowers, and others where the wings of the butterfly just calls for coloring in beautiful colors.
There is also a mandala with butterflies.

CAT COLORING PAGES:
On this page you will find black/white drawings of cute kittens, a beautiful silhouette of a cat, cartoon cats fishing and funny cats hunting butterflies.
CHRISTMAS COLORING PAGES: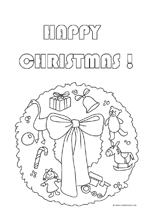 Here you will find Christmas printables with drawings of Santa Claus, drawings of Christmas wreath with bows and ribbons, Christmas stocking with gifts and more.
Also you will find coloring pages with many different drawings of Christmas elves.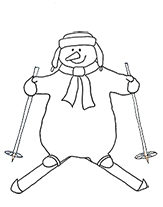 It sounds as if it should be an almost impossible task to color a snowman drawing, but if you dress them in hats and sweaters and coats, you get a lot of really funny and cute snowmen to color.
DANCE COLORING PAGES: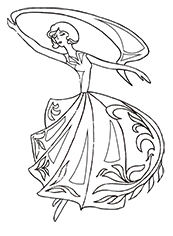 Beautiful and extremely decorative coloring pages with drawings of female dancers in fantastic costumes.
I am sure you will enjoy using your creativity in painting these wonderful pages.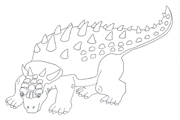 DINOSAUR COLORING PAGES:
I have really enjoyed making these drawings of different kinds of dinosaurs. Here you will find a drawing of a Tyrannosaurus Rex, a Sauropod, a Ankylosaurus, a Deinonychus, and also some more crazy and funny drawings of dinosaurs such as the Stegosaurus.
EARTH DAY COLORING PAGES: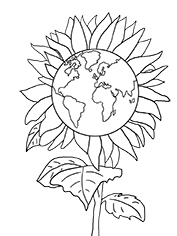 Here you will find some totally genuine coloring pages for Earth Day.
The climate and the way we treat the earth is a huge problem, and I hope these coloring pages can be a little tribute to make people aware that we have to change the way we live, if we want the earth to be the beautiful place it is now, at least for most of us.
Wonderful and funny and cute coloring pages with spring motives.
Daffodils, birds nesting, butterflies, lots of flowers and blooming trees
As well as bunnies and bees.

EASTER COLORING PAGES:
Here you will find Easter eggs, Easter bunnies, Easter chickens and many more Easter motives to color in all the beautiful colors you can think of.

EASTER PRINTABLES:
Well, this is not exactly coloring pages, but it is printables with all kinds of puzzles and mazes with motives that connects to Easter. Mazes in Easter eggs, mazes that the bunny has to find a way through, numbers to paint together with Easter eggs and more.
FUNNY ELEPHANT COLORING PAGES:

Funny and sweet coloring pages with elephant drawings.
Elephants in swim suit, a prince and princess elephant and other cute elephants.
Beautiful pages to color with drawings of roses, lilies-in-the-valley, forget-me-not.
Some of these drawings to color are also on the page with Free Flower Clipart, where you can get ideas about how to color the flowers.

Halloween is vampires, ghosts, pumpkins and witches, and you will find all these on the free Halloween coloring pages on this site.
If you need more motives, you can find them on the page with Halloween clip art, and also on Party Clip Art.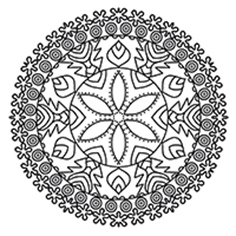 For healing your mind and relaxing, coloring mandalas has been used for many years.
On this page you will find mandala drawings of many kinds, circular patterns and mandalas with princesses and horses as well.
MERMAID COLORING PAGES:
Wonderful coloring pages with mermaids in the ocean, with fish, seaweed, sea turtles and a lot more.
There are coloring drawings for grown up's as well as for young kids.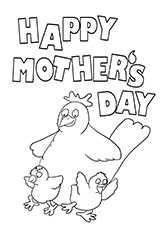 Funny and cute and pretty coloring pages you can give to any mother and be sure she will appreciate it.
You can color them yourself, or you can color them together with other family members.
These pages are very different, so there should be a coloring page for almost every taste.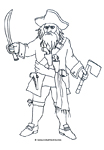 A page with coloring pages for kids and adults of pirates with swords, pirates with pistols, pirates with wooden leg.
And drawings of pirate ships and treasure chests with old gold coins and diamonds.
PRINCESS COLORING PAGES:
Beautiful and sweet princess pictures to color.
Princesses with birds, flowers and butterflies, all free for you to print and use for a princess party or just a day where you want to spend some time with your kids, drawing and talking.
Here you find lots of original mazes, some for older kids and adults, but most of these mazes are for younger school kids as well as preschool kids and kids in kindergarten.
Most of these mazes are also made as coloring pages, to make it so much more fund for the kids.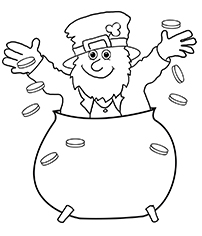 ST. PATRICK'S DAY COLORING PAGES:
Here you will find drawings to color of funny leprechauns and other motives connected to Ireland and St. Patrick's Day.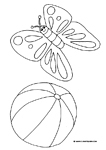 For the summer holiday, when it's raining, or you just need to have a quiet hour with yourself or your family, try printing out these sweet coloring pages of this butterfly, of a bucket and spade, and of a family on summer holiday to the beach.

On this page you will find this drawing of a horn of plenty, with different kinds of fruit, you will find drawings of a turkey bird, live and also baked, and many more drawings related to Thanksgiving.

Lots of really great coloring pages.
Some are with drawings of funny tigers, others with realistic and sometimes scary drawings of tigers.
I am sure you will find a coloring page that suits you.
VALENTINE'S DAY COLORING PAGES:

Printable Valentine coloring pages with a happy hippo, monkeys, cute little kittens in a heart, heart and butterflies.
You will even get a Tyrannosaurus Rex eating a Valentine heart.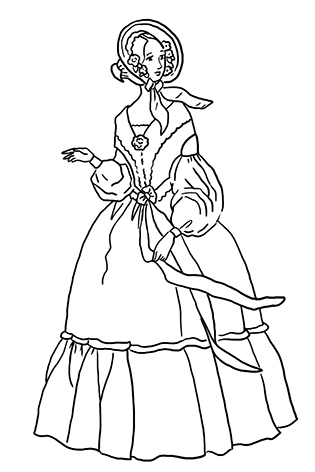 VICTORIAN COLORING PAGES:
Coloring pages with drawing of children from the Victorian era, with their toys and games. Drawings of crinolines and other Victorian ladies dresses and hats. And other kinds of motives from the Victorian era.
Vintage Coloring Pages:
As I mentioned above, here you find some vintage drawings made into coloring pages.

They are different from the others above, and I think they can become some very beautiful pictures. - When I was younger, I gained extra money for living costs while I was studying by coloring old engravings for antique dealers, and I think these vintage drawings can be made to look like that with a delicate coloring.
These two first drawings are with the motive of fruits; apples, grapes, pears and blackberries, and on the next the fruits are in a bowl.
Still leben coloring page with fruits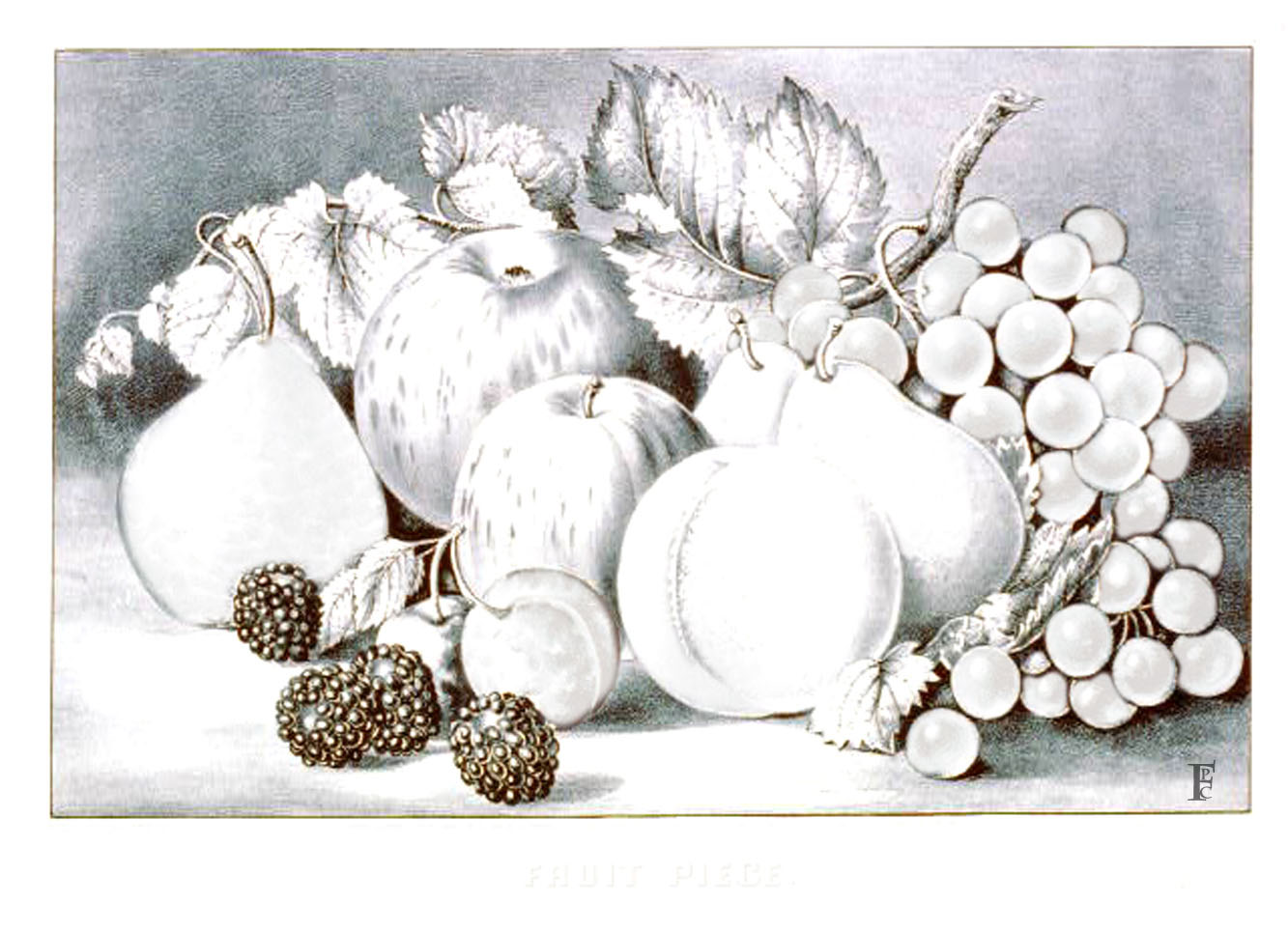 Bowl with different kinds of fruit for coloring

A beautiful bouquet of different flowers, especially roses. What a magnificent chance to paint them in different colors. And on top of that there is this sweet bird.
Free coloring pages with roses and a bird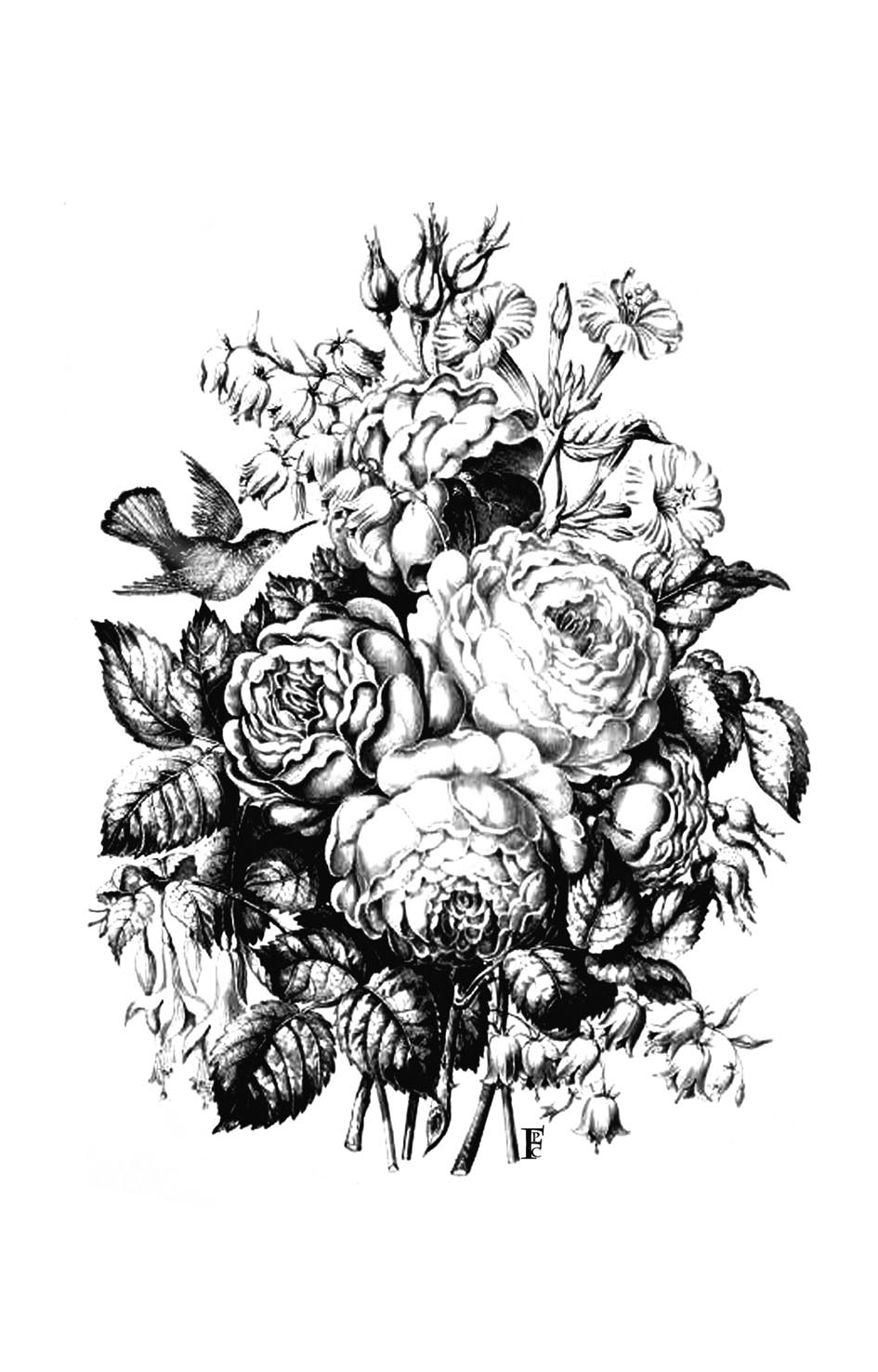 A rooster. Can't you just imagine what it can be colored?
Free coloring page of rooster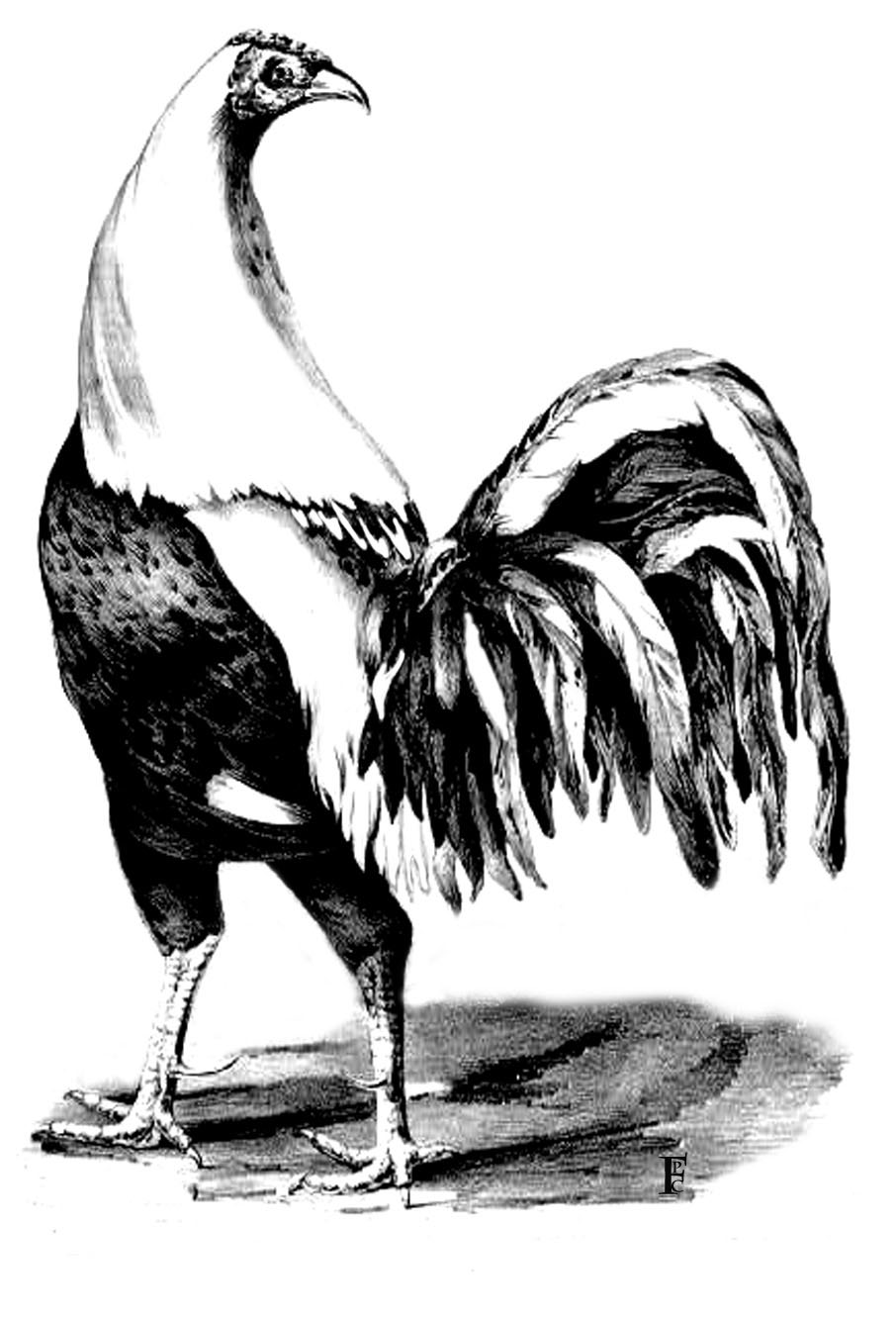 A romantic and vintage scenery on a pier, 1898.
Vintage coloring page scene from a seaside town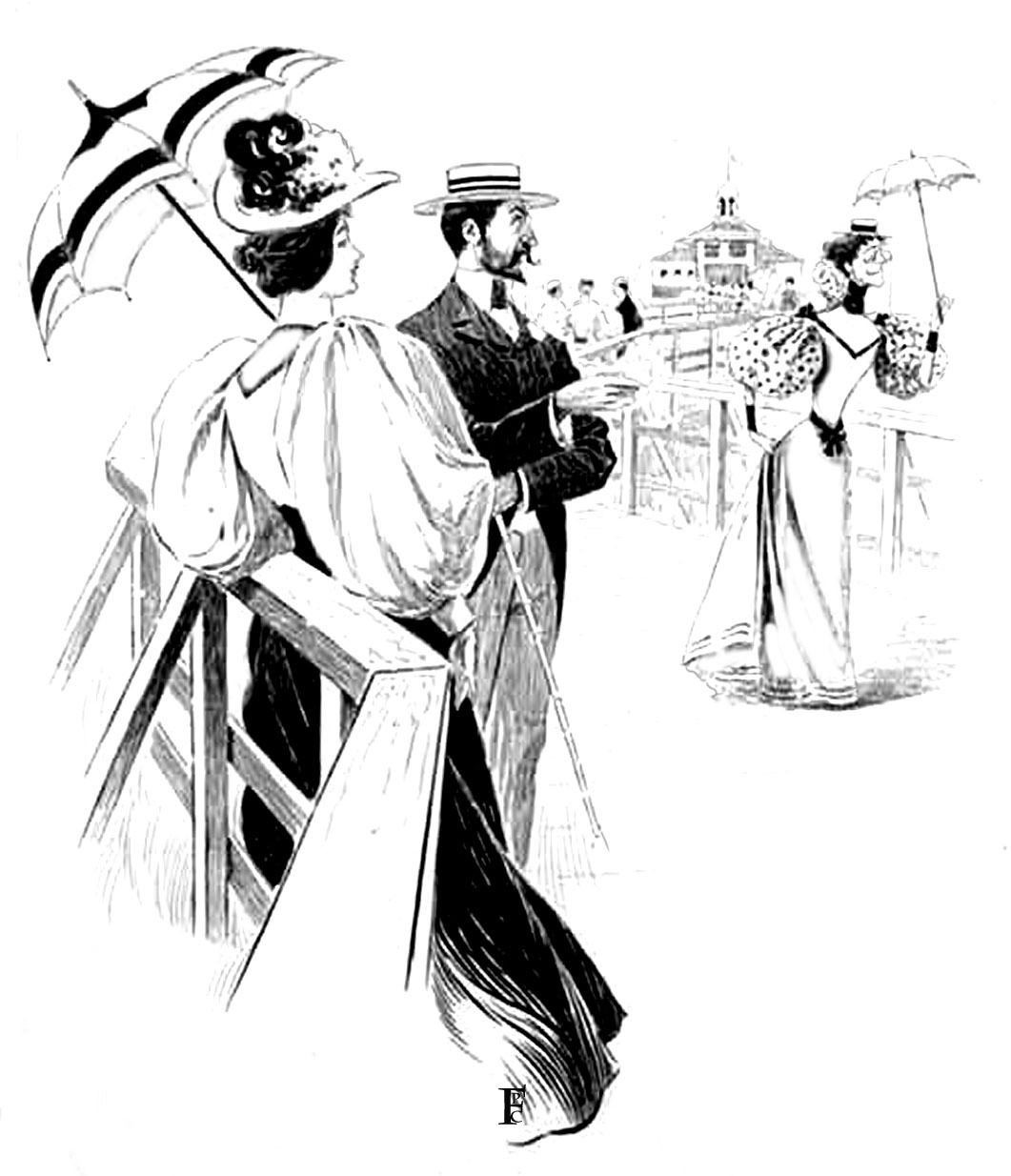 This drawing of a dog, I think a hunting dog but still a puppy, in nature with the birds trying to hide in the grass.
Coloring page with a puppy hunting dog in nature and birds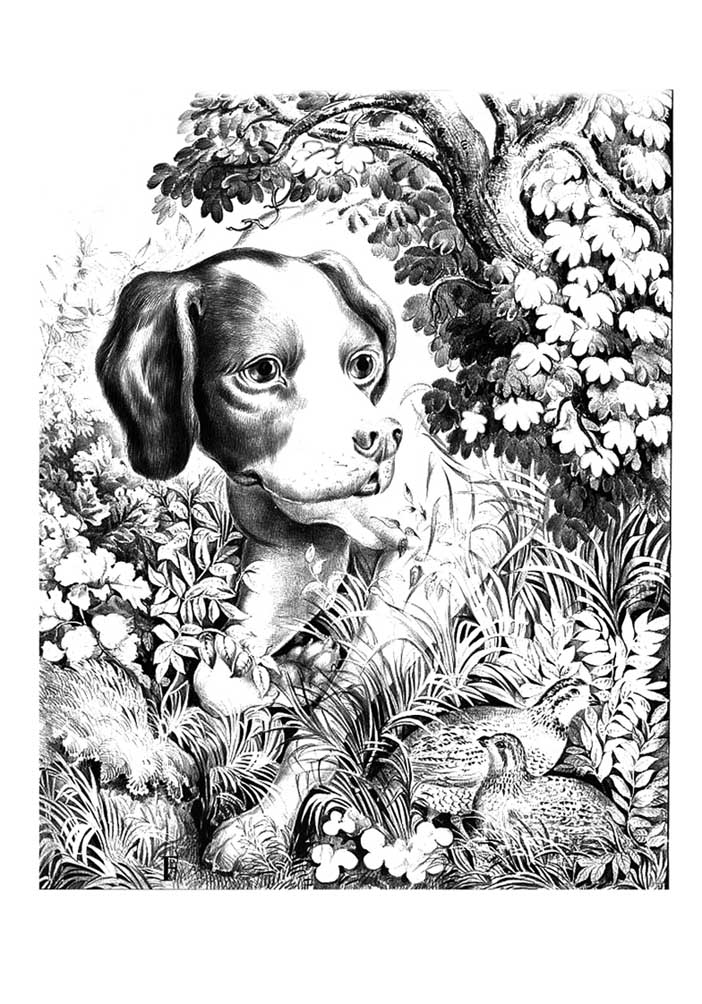 Melon, grapes, blueberries, apples, pears and plumes, even a pineapple, all just waiting to be colored!
Coloring page with different kinds of fruit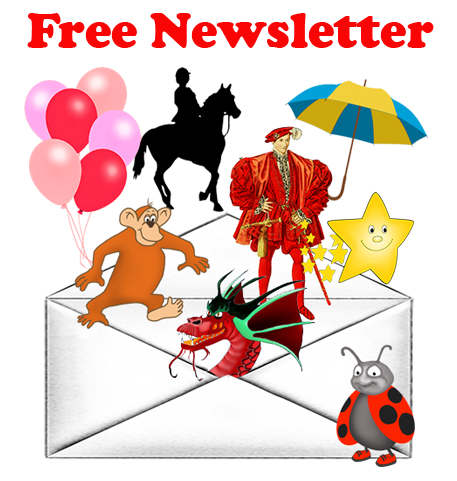 If you want to stay in touch and hear about new pages, tips and ideas about arts & crafts, please sign up for my newsletter. It is totally free, and you can unsubscribe any time!