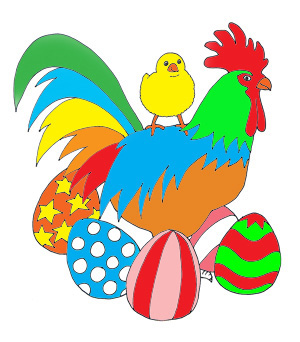 Here are Easter coloring pages with chicken, bunnies, daffodils, Easter eggs - choose as many as you like, print them - and you will have enough for a wonderful time coloring them.
You can print them in 150 dpi, and then they will be approx. the size of A4.
About the rules for using my material, please go to Homepage to read more. But actually the rules are quite simple: You can use it for free for your own personal use, and as long as you don't overuse it (like making an e-book or website with my drawings) and as long as you don't use it in any negative way.
So I hope you will have a fun and playful time coloring these Easter printables.
On the page Easter Printables you will find more Easter printables with puzzles and other activities to have a fun time at Easter.
Easter Coloring Pages:
Cute Easter bunny with chicken
Girls with Easter hare and daffodils
Easter printables
Easter egg coloring pages
Easter egg
Rooster with chicken and Easter eggs
Easter printables
Easter egg coloring pages
Easter eggs in different colors
Number and eggs different colors
Easter activities
Easter activities
Color the number one
Paint by numbers daffodil
Easter chickens and eggs
Curious Easter chicken with Forget-me-not flower bouquet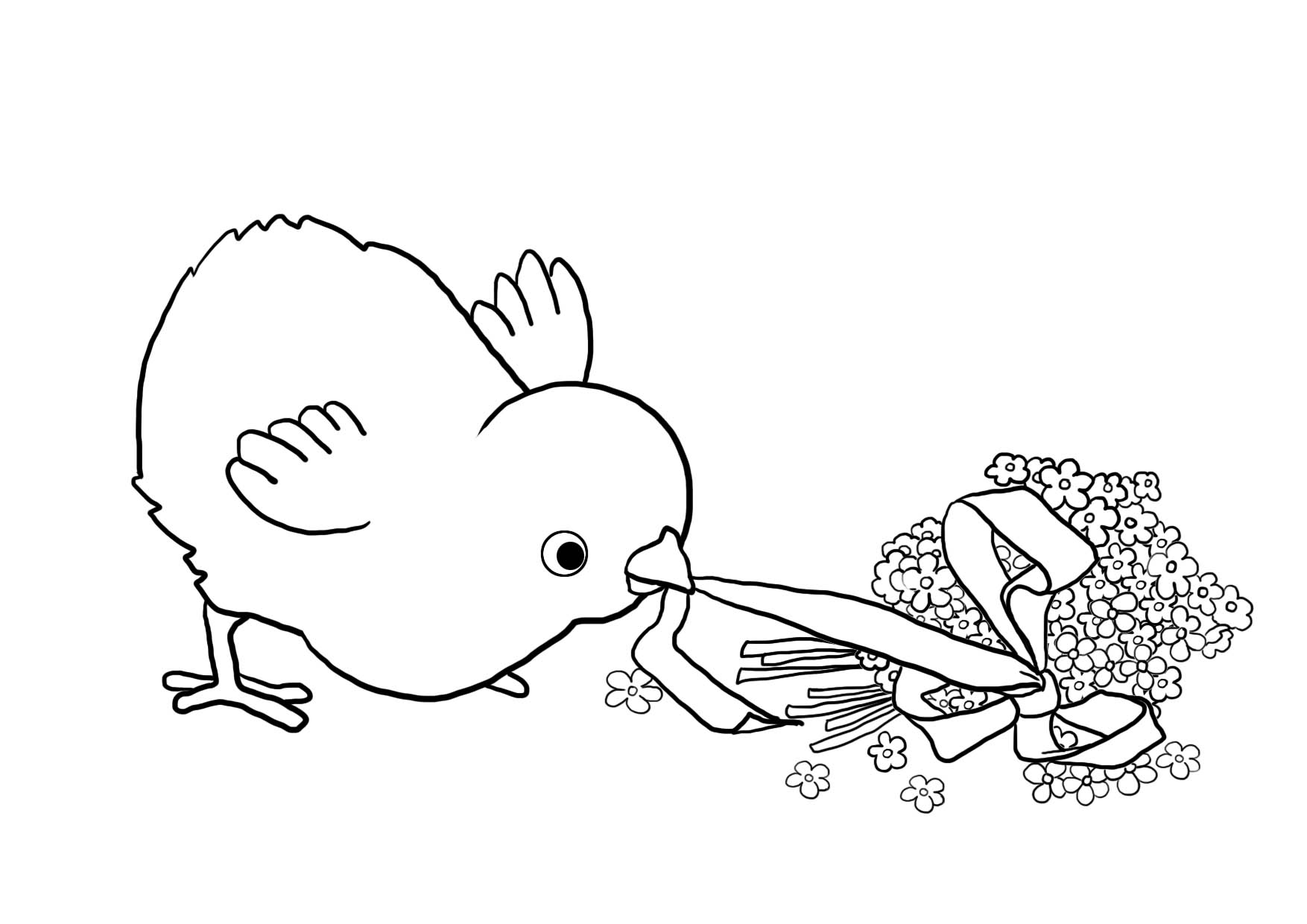 Funny Easter hares painting Easter eggs

Easter wagon with lamb and chickens and tulips

I try to make some new Easter coloring pages each year, as you will notice if you have used these printables in earlier years.
This year, 2017, the chicken above as well as the first two drawings on this page are new.
I hope you will enjoy them!
Easter Bunny Coloring Pages
| | |
| --- | --- |
| Easter bunny coloring pages | Easter bunny coloring pages |
| | |
| Cute baby bunny | Easter bunny juggling with eggs |
| | |
| | |
| --- | --- |
| Happy Easter coloring page | Easter bunny coloring page |
| | |
| Easter bunny decoration Easter egg | Easter bunny with daffodils |
| | |
| | |
| Easter activities | Easter activities |
| | |
| Egg juggling Easter bunny | Greetings from the Easter bunny |
| | |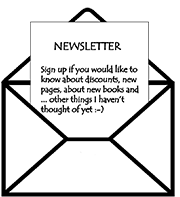 If you want to stay in touch and hear about new pages, tips and ideas about arts & crafts, please sign up for my newsletter.
I will tell you about my new books, discounts on them and when I make something special for newsletter followers.
It is totally free, and you can unsubscribe any time!
Back to the top of this page about Easter Coloring Pages
Visit Homepage and other pages here on Clipartqueen.com related to this page: