As the universal symbol for love, the Valentines day hearts can trace the root of its meaning back over one thousand years ago.
During the time of the ancient Romans who honored Juno, the goddess of marriage and women, every year on February 14 they engaged in the celebratory Feast of Lupercalia on February 15.
This particular feast featured a ritual that gave rise to the relationship aspect of Valentine's Day and involved young men picking names of young women out of a container and being their companions for the rest of that year.
Angels with Love Hearts:
| | | |
| --- | --- | --- |
| Valentine graphics | Heart clip art | Valentine day heart |
| | | |
| Valentine angel PNG | Valentines day hearts angel PNG | Valentine angel love heart PNG |
| | | |
Why We Use Hearts to Symbolize Love
The Valentines day hearts represents love, commitment, companionship and friendship simply because the heart was long considered the seat of all emotions, especially passionate emotions.

People used to believe that since the heart beat faster when one was excited, frightened, aroused or extremely upset that it governed our feelings and therefore had nothing to do with the circulatory system.
As a result, Valentine heart pictures became associated with Valentine's Day due in part to the undying love St. Valentine had for his jailor's daughter.
Valentines Day Hearts:
| | |
| --- | --- |
| Red red Valentine heart PNG | Red heart with lace frame PNG |
| | |
| | |
| | |
| Red heart with three red roses PNG | Red heart with red rose PNG |
| | |
| | |
| | |
| Red love heart with arrow PNG | My Valentine greeting with stars PNG |
| | |
| | |
Valentine Greeting Cards
By the 18th century, exchanging handmade cards or notes as well as gifts with loved ones became part of the St. Valentine's Day festivities.
Sometime in the middle 1800s the first mass-produced Valentine's Day cards were made available to the U.S. public and sold in drugstores or sweet shops.
Adorning a card with a red valentine day heart and other colorful valentine pictures such as Cupid and his arrow, rose bouquets and lovebirds were popular at the turn of the century in addition to rosy-cheeked cherubs and lacy, Victorian-style patterns.
Currently, Valentine's Day is second only to Christmas as the biggest holiday for sending cards.
As you can see from the Valentine hearts below, you can use the heart template and combine it with almost any clip art from this website. Funny and cute animals, flowers, puppies, roses, heads of a tiger, paw print clipart, you name it.
More Valentines Day Hearts:

| | |
| --- | --- |
| Love heart drawings PNG | Valentine graphics PNG |
| | |
| Happy Valentine heart with bears | Happy Valentine heart template |
| | |
| | |
| Valentines day hearts | Valentine love heart drawings |
| | |
| Happy Valentine with dancers | Happy Valentine with cute owl |
| | |
| | |
| Cupcake heart PNG | Cat catching Valentine hearts PNG |
| | |
| | |
| | |
| Heart with hearts PNG | Puppy in Valentines day heart PNG |
| | |
| | |
| | |
| Labrador puppy in heart PNG | Valentine heart with flowers PNG |
| | |
| | |
| | |
| Valentines day hearts with roses PNG | Butterfly heart JPEG |
| | |
| | |
Valentine's Day E-Cards
Almost as soon as the Internet was made readily available over a decade ago, people discovered the convenience of creating and emailing E-cards, or electronic greetings to friends and family.

E-cards can be customized using valentine heart clipart, special backgrounds, music or animated valentines day hearts that dance, jump, pulsate or split apart by cracking down the middle, if someone's heart is broken.
The sender can also write a poem, borrow a poem or write appropriate love quotes on an e-card and embellish the text with a pink, red or white heart as the background.

Additionally, an emoticon has even been invented to represent a heart--<3--which is simply the "less than" sign followed by the number three.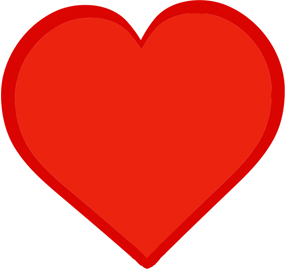 Here you find a template of a heart. The actual size is approx. 15 x 15 cm (6 x 6 inches) PNG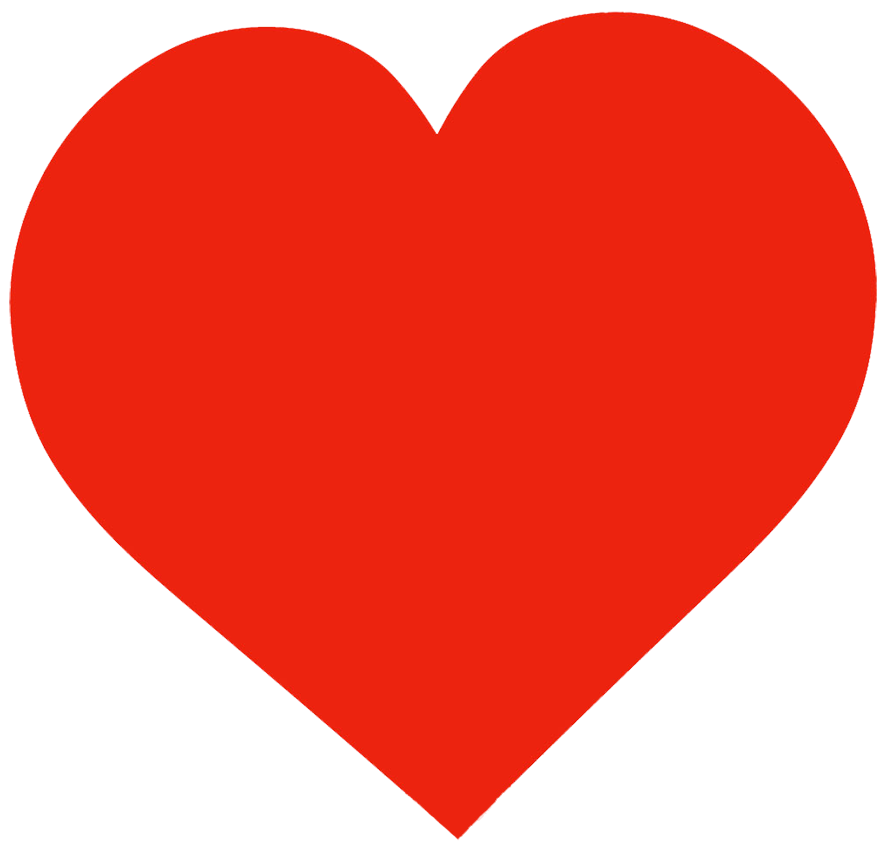 Creating a Valentine's Day E-Card
A software program called Ecard Magic provides easy instructions leading to the creation of a beautiful Valentine's Day card for your sweetie.
Make sure you have plenty of valentines day hearts clipart and valentine pictures uploaded from the pages with Valentine clipart (see the links below on this page) and saved to your computer before beginning this project to make the most special card possible.
Features of Ecard Magic, which can be downloaded from Softpedia.com, include:
• Pre-loaded music
• Voice recording capability
• Format support of GIF, JPG, BMP and TIF images
• Personalized greetings in a variety of fonts and animation styles
With the ability to use all the different valentine heart clipart images as well as valentine borders, backgrounds and other applicable graphics, users of Ecard Magic or any other free ecard maker possess the tools to create a beautiful card for the one they love.
Valentine Heart Clip Art
| | |
| --- | --- |
| Love heart drawings | Valentine clipart |
| | |
| Valentine puzzle red heart | Unfinished Valentine puzzle |
| | |
| | |
| Valentine graphics | Love heart drawings PNG |
| | |
| Black Valentine heart | Red Valentine heart |
| | |
| | |
| Heart of red roses PNG | Valentine frame with roses JPEG |
| | |
| | |
| Valentine heart tree PNG | |
| | |
| | |
Ideas for Valentine Graphics to Include on an Ecard

A multitude of pictures are available to decorate your card, such as:
• Cupids with arrows

• Red, pink or white roses--in bouquets or as a single rose in vase

• Gif images of "x's" and "o's" to represent hugs and kisses

• Valentine day heart clipart that is attached to bears, puppies and other cute little animals

• Birds carrying valentines hearts in their beaks that say "I love you" or "be mine"

• Humorous Valentine heart pictures with Betty Boop or Pepe LePew, the French skunk from Looney Tunes cartoons, as the central image

• Lipstick images in the shape of hearts

• Valentine heart clipart made to look like pieces of chocolate

• Images of candy conversation hearts saying "will u b mine" and "true 2 u"

• Angels carrying hearts
Here is a simple but very sweet Valentines Day Card with love hearts:

For quirky individuals who prefer the Gothic side of Valentine's Day, Valentines day hearts for a darkly romantic ecard could be black instead of red, draped in spider webs and perhaps dripping red blood from the dagger thrust through the middle of it.
What better way to appeal to the dark side of your Gothic loved one!
| | |
| --- | --- |
| Valentine graphics | Love heart drawings |
| | |
| Red lips for a Valentine kiss | Red Valentine heart |
| | |
| | |
| Hand holding a red heart JPEG | Heart in the sky JPEG |
| | |
| | |
| | |
| Valentine heart decorated JEPG | Valentine gift clipart JPEG |
| | |
| | |
Making a Snail-Mail Valentine's Day Card
By using valentine pictures in the form of printed clipart as well as red, white, pink and purple card stock, anyone can create a charming, personal Valentine's Day card with scissors, glue and a few other accessories.
Here are some suggestions for variations on card themes:
• Cut out a card in the shape of a Valentine day heart and glue a lace border around the edges.
• Valentine day hearts can also be cut from tissue paper, fabric, wrapping paper, wallpaper using a heart clipart as a template.
• Create a Valentine's card collage by cutting out many different valentine pictures and pasting them on card stock.
• If you want play the secret admirer and send an "anonymous" card, cut out the words you need from magazine and paste them on the card instead of hand-writing your message. Surround the words with small-sized valentine heart clipart and pictures of Cupid shooting his arrow.
• Decorate your card with Valentine's Day rubber stamp images you can find at arts and crafts stores. If you cannot find the image you want, make your own Valentine day heart image from carving the design out of an apple, potato or sponge and pressing it into an inkpad.
• Embellish your card with valentine stencils.
• Outline Valentine heart pictures with glitter by tracing the edges of the hearts with glue and sprinkling gold, red or silver glitter over the glued parts.
• Paper doilies can be cut into shapes that add a sense of Victorian whimsy to a homemade Valentine's card. White doilies can be adorned by pasting small, individual Valentine day heart clipart on them
• If the card is meant for a grandchild, print out a coloring book page containing Valentine pictures and paste that on the front of the card.
| | |
| --- | --- |
| Red Valentine heart PNG | Valentine love heart PNG |
| | |
| | |
Valentine's Day Card for Children to Make
Here is a simple card that children will have fun making. Materials you need include:
• One craft stick
• Black marker
• Red and white construction paper
• Pipe cleaner
• Glue
• Scissors
• Valentine heart clipart of various smaller sizes
To make this butterfly-shaped card, cut two hearts--one from red construction paper and one from white construction paper--about the same length as the wooden craft stick.
Cut the hearts so that one heart is slightly smaller than the other one. Round off the bottom of the hearts by trimming them, and then glue the bottoms together to make the butterfly wings.
Draw eyes and mouth directly on the craft stick.
Cut the pipe cleaner in half and glue each half on the back of the stick for antennae.
Now take the pieces of Valentine day hearts that you printed out and glue them on the front and back of the heart-wings.
Add glitter for extra dazzle by spreading a very thin layer of glue over the wings and gently sprinkling glitter over them.
You can also use glitter glue instead to create the same effect.
Valentine Day Hearts and Tattoo Patterns
For those considering getting a tattoo made of heart images, looking at the endless clipart pictures of Valentine day hearts on the internet can help them find exactly the kind of heart tattoo they want.
In fact, this is a great way to assist the tattoo artist when he or she makes the template for the tattoo.
Just find the Valentine heart clipart you like, resize it so that it is at least medium or large-sized and print it out to take to the tattoo artist.
With a vast array of Valentine hearts available on the internet to use in making ecards, paper cards, websites, power-points, and other affectionate greetings, anything can be created that says what you want to say and express the exact emotions you want to express to your loved ones on Valentines Day.
Where Would You Like To Go Next?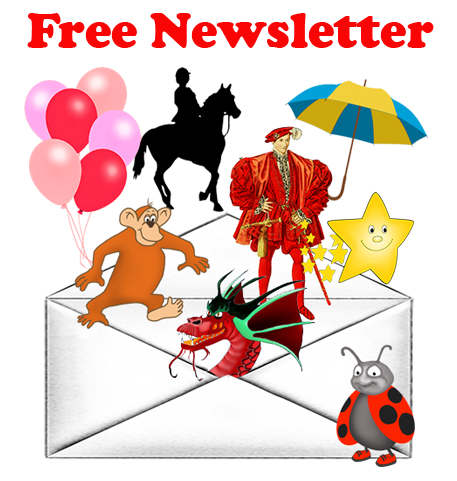 If you want to stay in touch and hear about new pages, tips and ideas about arts & crafts, please sign up for my newsletter. It is totally free, and you can unsubscribe any time!
An other website where you can find great Valentines Day hearts:
http://familyfun.go.com/valentines-day/valentines-day-cards/