This page Antique Clip Art is the main page for all the pages here on Clipartqueen.com with Vintage clip art of any kind: Victorian costumes, Victorian clip art, Vintage cars, Medieval clothing and so on.
Below you will find an overview of all these great pages, filled with clip art, with a small drawing and a description.
Also you will find a lot of antique pictures of different kinds, like antique mantel clocks, antique airplanes and so on.
You can use all these clip art for free, as long as you use them for your own personal use. But I recommend you take a look at homepage to read about the two very simple rules for using my material.
When you find a clip art you like, right click the picture to se it in a new tab, in the best version. Then again right click that one to save it to your computer.

Overview of all the pages with Antiques Pictures, Victorian and Vintage clip art:
VICTORIAN CLIPART:
Free Victorian graphics of costumes, Victorian drawings of animals, the popular drawings of pointing hands, of eyes.
Especially the great drawings of Victorian vehicles of any kind.

VICTORIAN SILHOUETTE:
Beautiful black and white silhouettes of women, men and children.
Also silhouettes of daily situations where people are places in chairs, reading, playing music.

VICTORIAN ORNAMENTS:
Victorian corner elements and borders, and a lot of other Victorian ornaments you can use for all kinds of decorations.

A fascinating page with clip art of women's and men's, even children's clothing throughout the 19th century.
You will find pictures of dresses Empire style from the start of the century, later crinolines and bonnets, for the women fashion.
Also the men's clothing changes, and there are some charming clip art of Victorian lingerie and men's underwear.

VICTORIAN LADIES' DRESS HATS:
Beautiful drawings and pictures of Victorian hats and bonnets, changing throughout the century.
There are kids' hats too, and some very funny automobile veils to protect the ladies' hair and hats against the wind, when going really fast in these fangled machines.

CLASSIC CAR PICTURES:
Cut-outs and drawings of antique classic cars.
You will also find pictures of old steam tractors, and one very early caravan.
A lot of these pictures come with a transparent background so you can use them on top of other pictures or colors.
VICTORIAN FRAMES AND BORDERS:
Some of these Victorian frames and borders are drawings I have found in old books and then restored.
Other frames are made by me, by putting together Victorian drawings of flowers, fruits, angels and other pictures.

ART NOUVEAU PICTURE GALLERY:
On this page I have collected all kinds of pictures and drawings from the period with Art Nouveau (also called Jugend ).
The Art Nouveau and the later Art Deco sometimes overlap each other, so there will also be some picture in Art Deco style.

VINTAGE CLIP ART:
Here I have restored some of the old scrap I once got from my mother.
These clip art evoke a lot of memories, as I used to play with them for hours when I was a little girl.
Now I hope they can be used for all kinds of mails and letters.
On the page Rose Clipart you will also find lots of drawings of antique roses.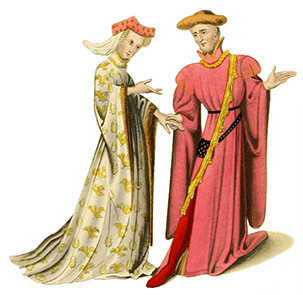 Clip art from the High Middle age and the Late Middle age, from the 11th century to the 15th century.
Clip art of Medieval knights, kings, clergy men, women, musicians and a lot more like coronets and helmets.
VICTORIAN PRINTABLE COLORING PICTURES: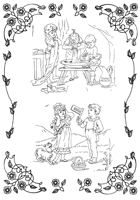 These old coloring pages with mostly motives of Vintage children playing and flower frames will be great to use as a supplement to historical education, for when you talk about the "old days" when your grandparents or their grandparents were children.
Of course they can just be used as fun coloring pages as well!

Antique Clip Art:
When you visit an antique shop, you will find that antique there means anything older than 100 years, even if there more and more are things from the 1930-1960th too.
What you will find here on this page and on the subpages to this one will be almost the same: Clip art from the Victorian Era, drawing from the Middle ages, and Vintage clip art from the 20th century as well.
Antique Gallery of pictures of horses.
Race horses, with the names of famous racehorses from the Victorian Era, but names that wouldn't mean anything to us today.
Also horses with sulkies and drivers.
Old time trotter sulky and driver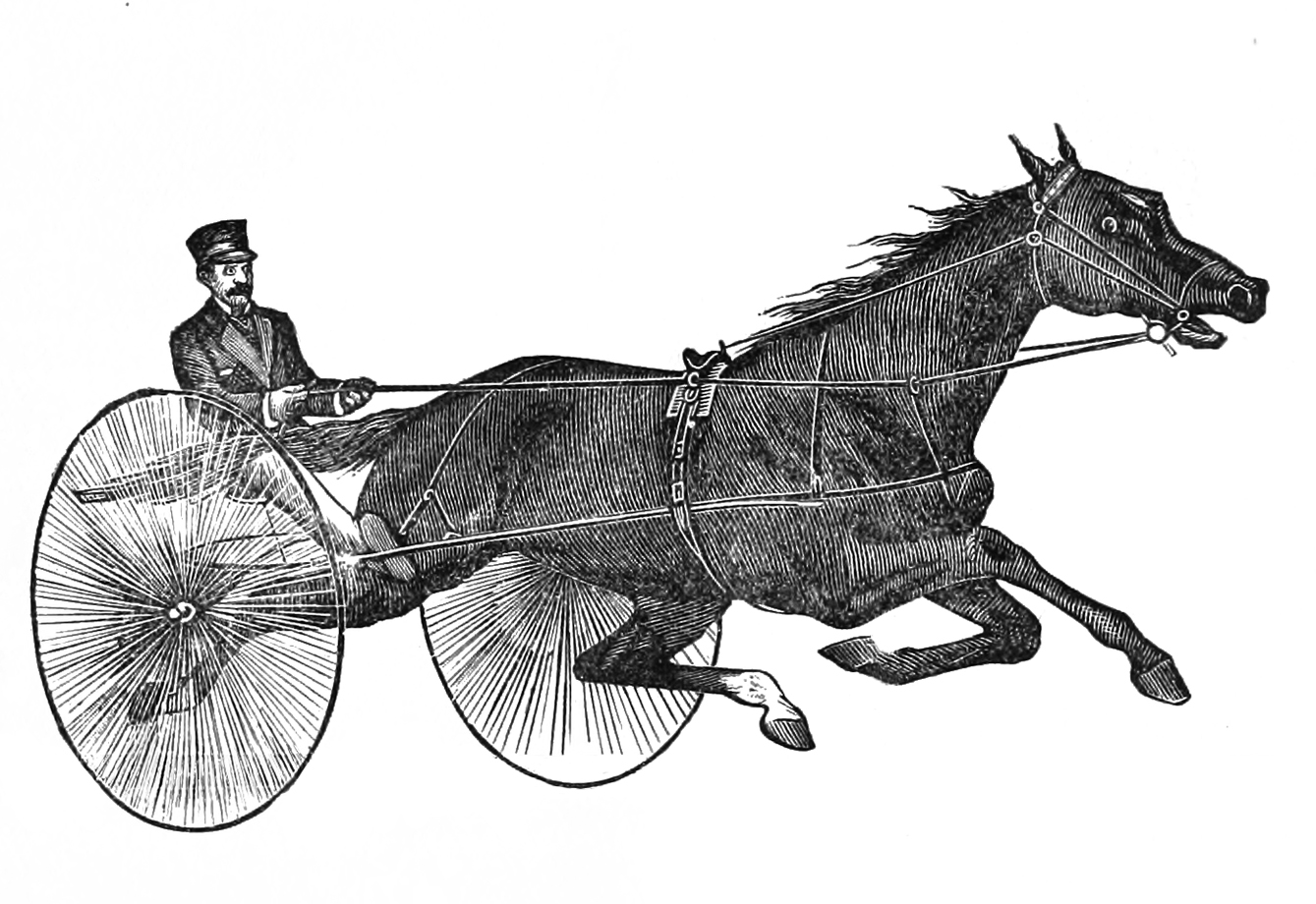 Victorian sulky horse and driver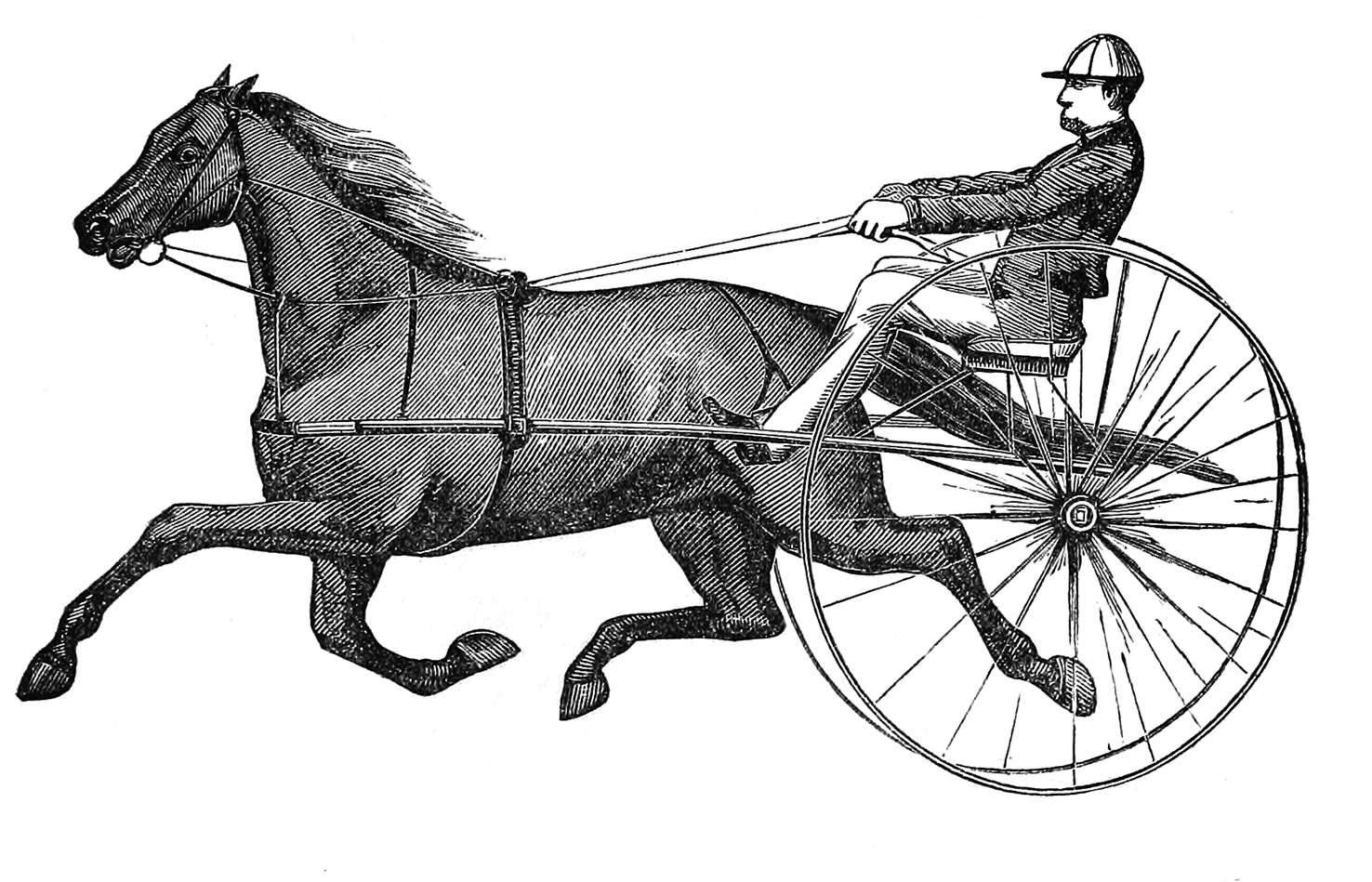 Here is a very charming antique drawing of a horse car, filled with passengers


| | |
| --- | --- |
| Old drawing of a horse | Arabian horse drawing |
| | |
| | |
| | |
| Victorian clip art of horse | Stallion drawing |
| | |
| | |
| | |
| Trotting horse | Proud trotter |
| | |
| | |
Horse with jockey, in trot

Racehorse with jockey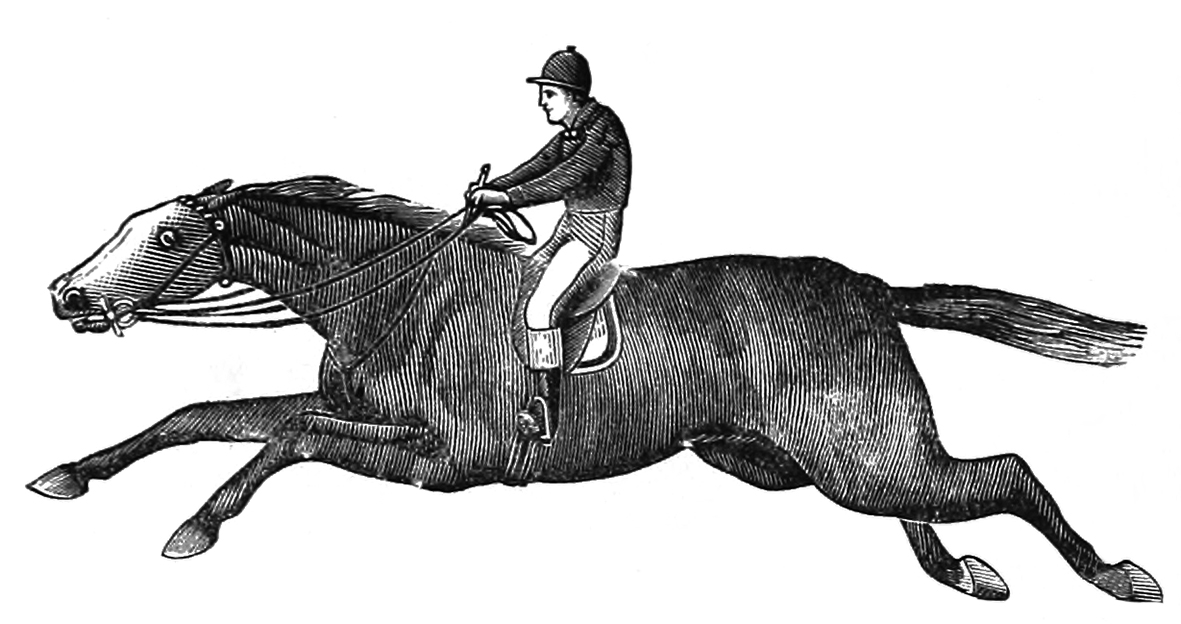 Horse and jockey Victorian drawing

Antique
Horse to wagon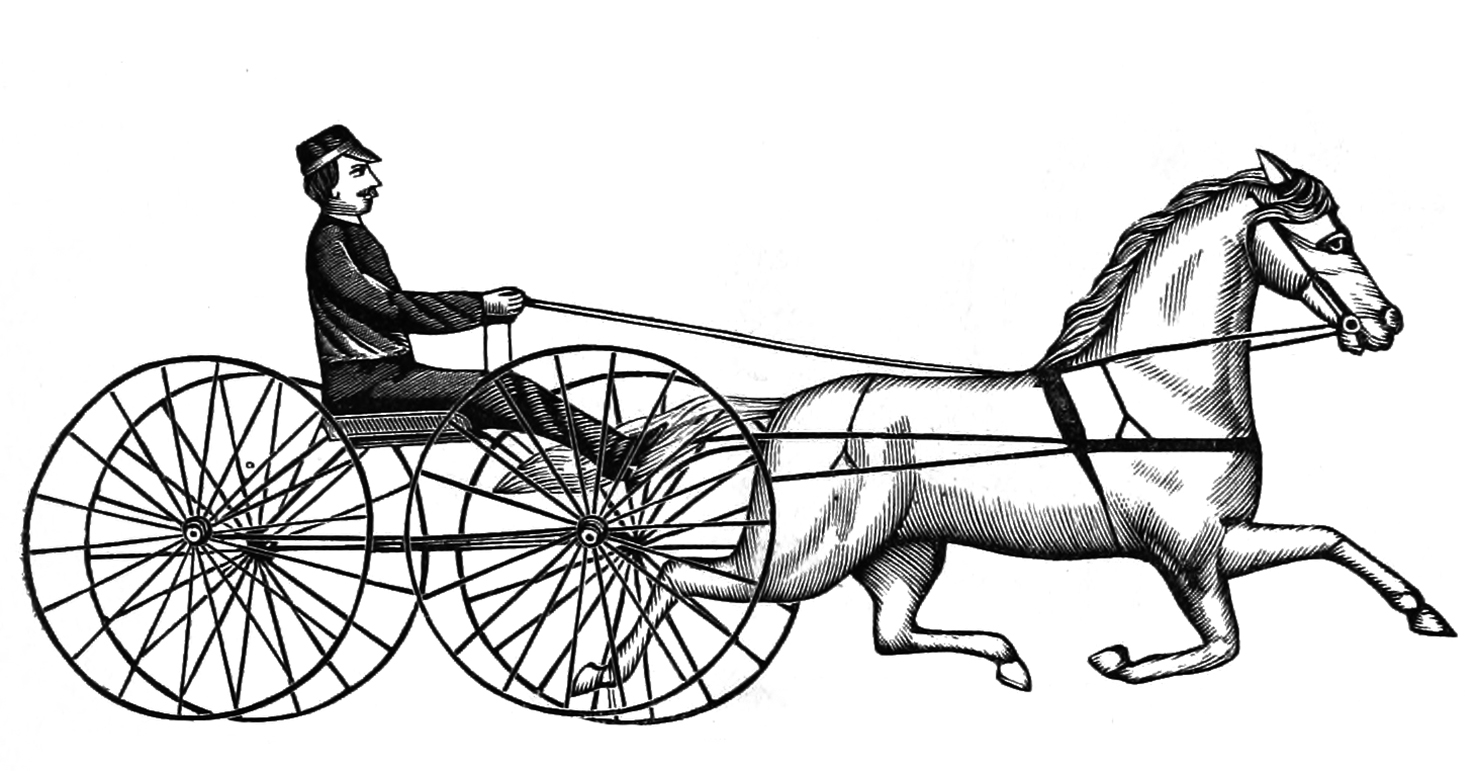 A steam fire engine.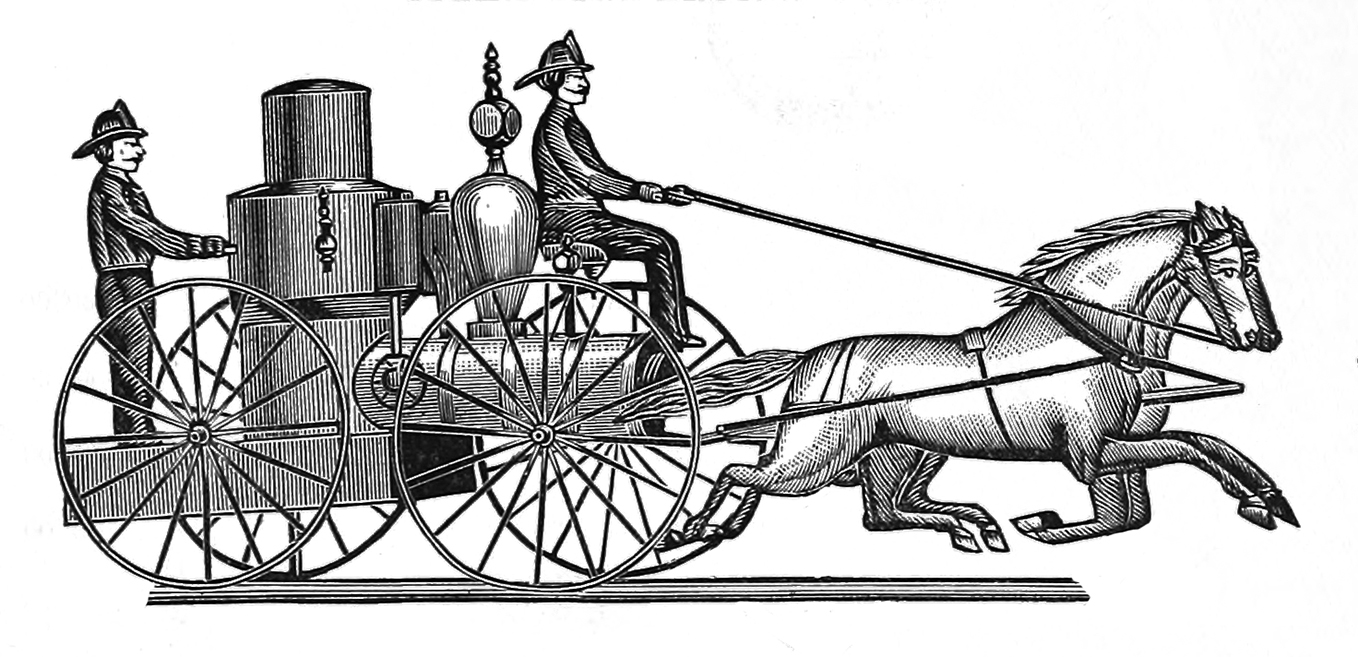 On the page Victorian Clip art you will find a lot more old Victorian drawings of horse driven work wagons like coal wagons and a hearse.

Different kinds of Antique Pictures:
| | |
| --- | --- |
| Victorian baby carriage | Antique baby carriage |
| | |
| | |
| | |
| Victorian corset fashion | Antique baby stroller |
| | |
| | |
| | |
| Antique alarm clock JPEG | Pocket watch for young men and boys JPEG |
| | |
| | |
| | |
| Victorian man with top hat | Dancing couples |
| | |
| | |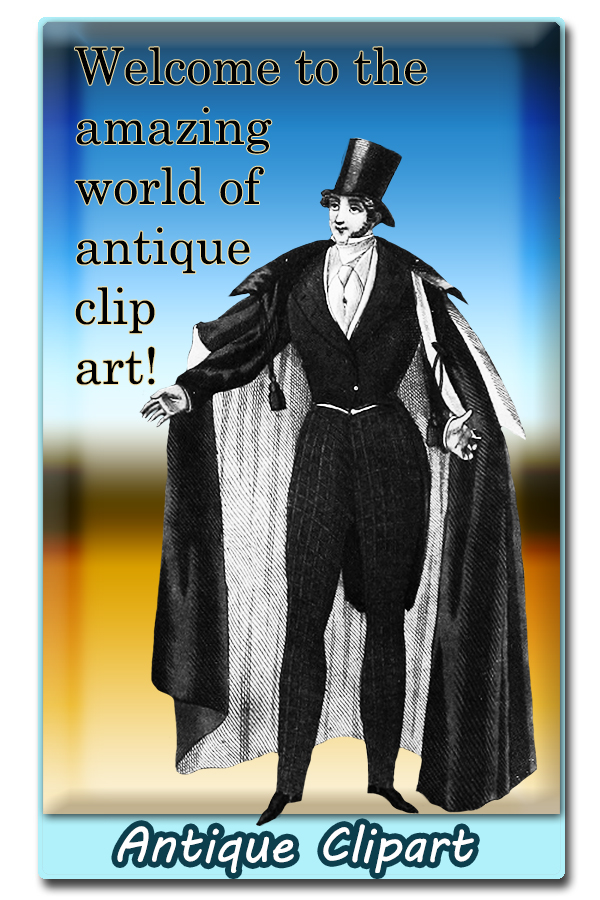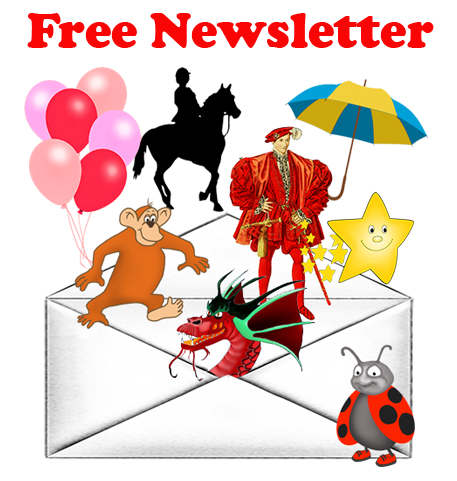 If you want to stay in touch and hear about new pages, tips and ideas about arts & crafts, please sign up for my newsletter. It is totally free, and you can unsubscribe any time!