4th of July Coloring Pages
4th of July Coloring Pages is one of many free coloring pages on this site, and I hope you will find one or more free coloring pages to print that you like.
You can also take a look at the page 4th of July graphics, where you can find clip art to use for invitations, place cards, letters, scrap books, school projects and a lot more.
My plan is that I for every page I have on this site with clip art for a holiday, I will also make a page with free printable coloring pages.
My kids are grown up now, but I have had so many funny and cheerful hours with them in the past making drawings for whatever holiday was coming, or I have used coloring pages for the children's birthdays and other kind of parties.
It can be so peaceful having 10-15 kids concentrating on coloring the flag or a flower or an animal or a princess or - ....... And if you are the one being host of a party you can certainly need that peace :-)
So here you find some free coloring pages for Independence day. Right now there are only few , but I am planning to make some more the next days.
The size of the coloring pages is made for printing on a A4, but of course you can make it smaller if you like.
| | |
| --- | --- |
| July 4th coloring pages | Independence Day coloring pages |
| | |
| Bald eagle and USA flag and stars | Map of USA for coloring with stars |
| | |
| | |
| July 4th coloring pages | Coloring pages to print |
| | |
| Coloring pages with balloons, hat, rabbit | 4th of July girl with flowers |
| | |
If you are having a party or a picnic with friends and family with kids, it is such a great idea to print a lot of these black and white 4th of July coloring pages, place them on a table together with color pencils and maybe watercolors and different brushes.
And I will recommend that there should always be at least one adult together with them, also because it makes coloring more fun for the kids.
More Coloring Pages for 4th of July:
| | |
| --- | --- |
| Coloring pages to print | 4th of July teddy bear with stars |
| | |
| | |
| | |
| Coloring page with hat and firework | 4th of July coloring with cats fireworks |
| | |
| | |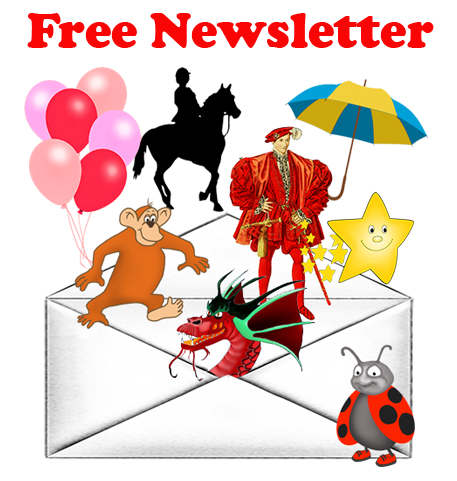 If you want to stay in touch and hear about new pages, tips and ideas about arts & crafts, please sign up for my newsletter. It is totally free, and you can unsubscribe any time!
Back to the top of this page about 4th of July Coloring Pages
Visit Homepage and other pages related to this one here on Clipartqueen.com: