With all the great pages about birthday you find from this main page you can find creative birthday party ideas regarding birthday themes, birthday cake ideas, 50th birthday party ideas and birthday party decorations.
Inspiration from reading about these ideas may also help you invent your own ideas regarding food, entertainment and embellishments for a particular party you have in mind.
Below you will find a lot of funny and inspirational ideas about birthday invitations, you will find general ideas for kids birthday party ideas, birthday cake ideas, 50th birthday party ideas, ideas for the romantic birthday and unconventional birthday ideas.

Overview of Birthday pages:

BIRTHDAY CLIP ART: This page has been on the website for quite a long time. You will find lots of birthday related stuff there: Balloons, cakes, kids with gifts, gifts, and the numbers from 0 to 9 in both pink and blue.

FIRST BIRTHDAY PARTY IDEAS: A great page with printable invitations and birthday cards, ideas for birthday games for this first birthday, lots of good advice for arranging a successful 1st birthday.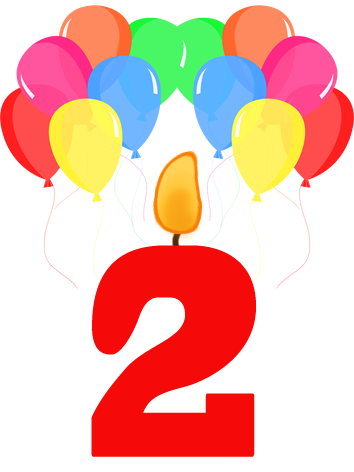 2nd BIRTHDAY PARTY IDEAS:
If you are a parent to a soon-to-be 2 year old toddler, this page will give you free printable birthday invitations and really good help for the guests buying the perfect birthday present.
DINOSAUR BIRTHDAY PARTY IDEAS: Get ideas for dinosaur party games, lots of free printable dinosaur birthday invitations and birthday greeting cards with dinosaurs.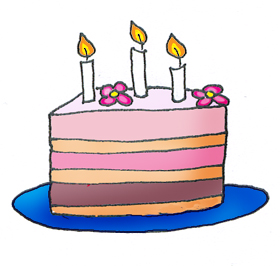 BIRTHDAY TRADITIONS: Where you can read all about the origins of celebrating birthdays, birthday facts, and some birthday quotes.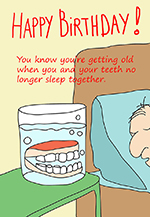 FUNNY PRINTABLE BIRTHDAY CARDS: Here you will find some totally original, funny birthday cards to use for your own personal use. In time there you should be able to find birthday cards for almost any kind of birthday.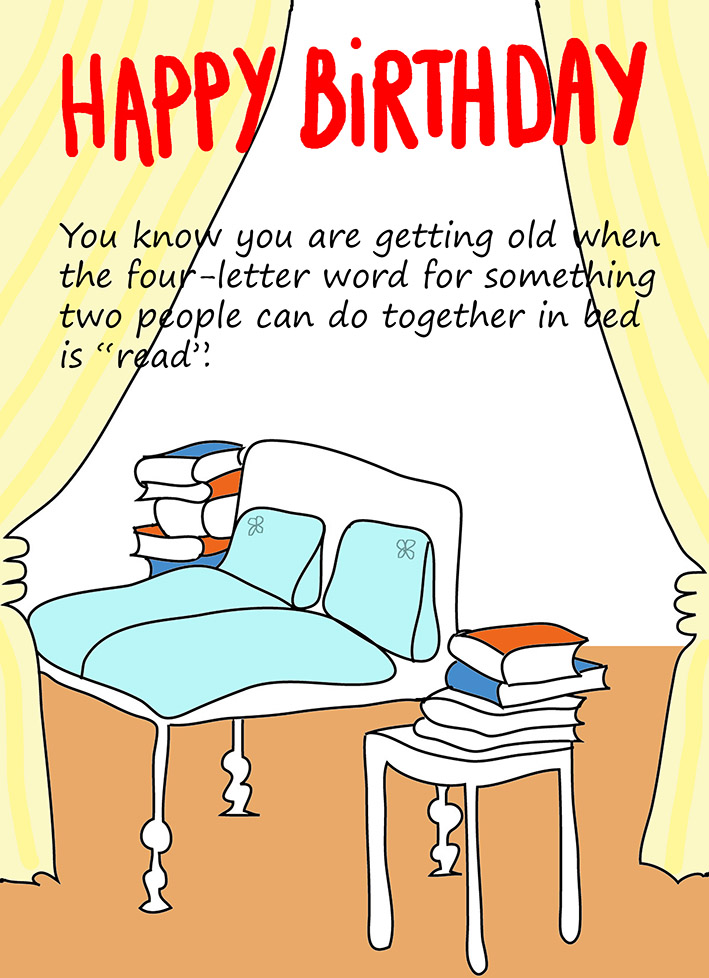 BIRTHDAY CARD SAYINGS: A page that tells about the biggest American provider of Birthday cards and some of the birthday sayings you find there.
It also gives you a lot of funny birthday messages and sayings for 50th birthday people and for kids.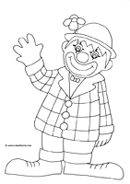 BIRTHDAY COLORING PAGES: Here I give you some very sweet and funny coloring pages to print with the motives: A birthday cake with a candle and the text happy birthday, a clown smiling and waving, a teddy bear with balloons and a teddy bear with a gift.
Also I give you the recipe for a great treasure Hunt for pre-school kids.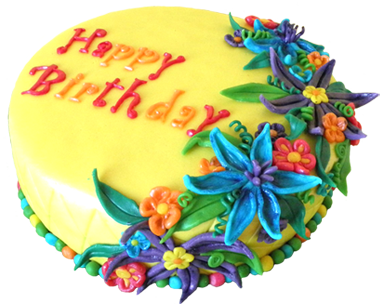 40TH BIRTHDAY PARTY IDEAS: As you can see, this page will have to be listed both as a sub-page to the main page for birthday stuff (this one) and as a sub-page for party at Party Game Ideas.
Here you will find 40th birthday quotes, ideas for 40th birthday invitations and 40th birthday party themes.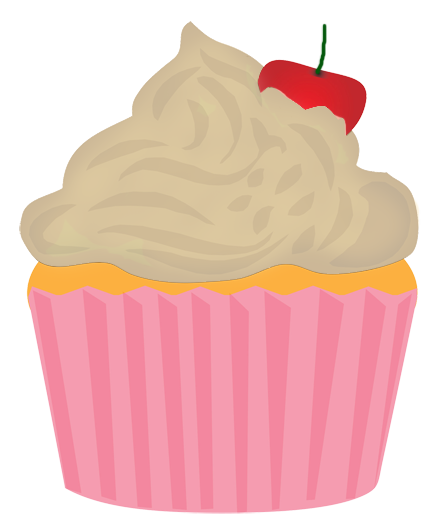 BIRTHDAY CARD MESSAGES: Lots of funny and wise messages for birthday cards and for toasts, for all kinds of birthdays but especially for 40th, 50th and 65th birthdays
(but of course they can be used for 64th birthday as well :-)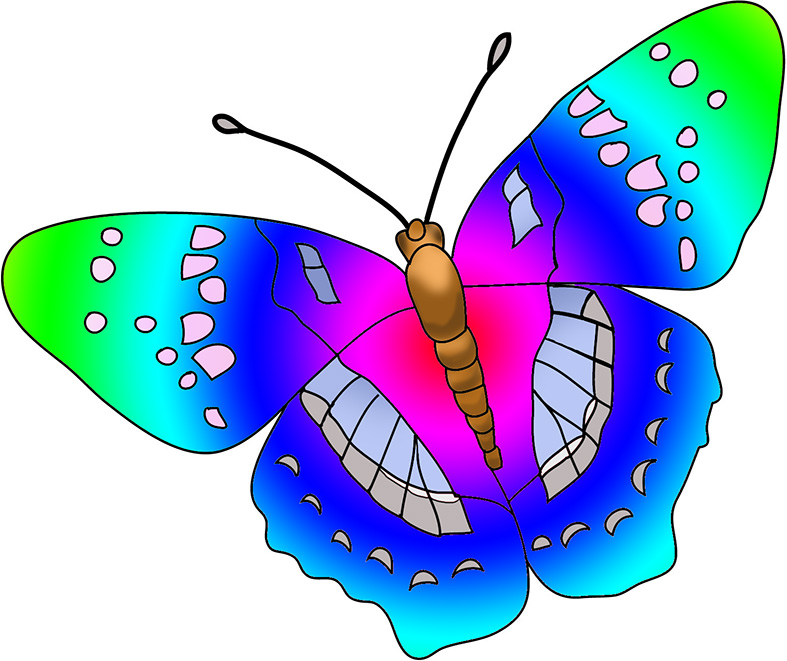 BIRTHDAY QUOTES: Quotes and funny or inspirational sayings for 40th, 50th and 60th birthdays, ideas of how to make cards for these birthdays, and general birthday quotes and sayings.
KIDS BIRTHDAY PARTY IDEAS: Here you will find picture links to so many great pages with ideas for birthday parties. You can get ideas for a dinosaur party, lots of ideas for arranging a scavenger hunt etc.
PIRATE PARTY IDEAS FOR KIDS: Here you will find a lot of great ideas for arranging an at-home birthday party, with pirate invitations, pirate games and treasure hunt map templates.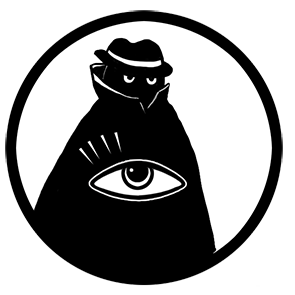 SCAVENGER HUNTS FOR KIDS' BIRTHDAY PARTIES: Lots and lots of great ideas for scavenger hunts and treasure hunts. Learn how to make a picture treasure hunt, a treasure hunt with detective theme, and find lots of funny secret code makers/breakers.

Kid Birthday Party Ideas
When it concerns a kid's birthday party, the birthday theme is probably the most important aspect.
For girls, popular birthday themes include: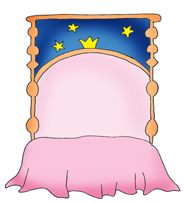 • The Little Mermaid
• Frozen
• Unicorns
• Webkinz Party
• Puppies and kittens
• Princess party
• Teddy Bears
• Barbie
• Bratz dolls
• Lion King
• Happy Feet
Trendy birthday ideas for boys are: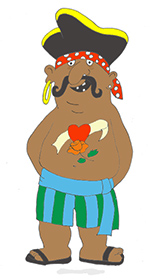 • Sports
• Pirates
• Harry Potter
• Secret Agent/Spy
• SpongeBob SquarePants
• Transformers
• Spiderman or Batman
• Toy Story
• Dinosaurs
Once you have the theme, you will have many birthday ideas for party decorations associated with your theme. Some of these you can make yourself using Birthday Clipart:
• For larger parties with over 20 guests expected, make your own place cards by writing the name of the guest on a piece of poster board cut into a 6-inch by 6-inch square and folded over so it will stand up on a table.
Decorate the name card by gluing thematic clipart images on the card. For example, for a SpongeBob-themed party, you can print out pictures of starfish, crabs and fish, along with characters from the show.


• Do an Internet search for a "party bag template," print it out, cut and fold according to instructions. Embellish the bag with Birthday Clipart, glitter glue and other pertinent decorations. Fill with candy and small party favors and place next to the nametag.
• More birthday ideas will spring from the many software programs that provide the ability to print banners and posters, including Microsoft Office.
Banner templates at Microsoft's website are available for downloading and customization. After saving the type of banner you want, you can insert Birthday Clipart wherever you want on the banner and print it when you are finished decorating it.
You will need to load your printer with special banner paper or use regular paper and tape the banner together when it is done printing.

Birthday Cake Ideas
When thinking about birthday ideas to make a party special and fun, you also have to decide whether you want to order a cake or make one at home. If it is a small party, making a cake in your own kitchen will help reduce party costs. Unless you love to cook, ordering a bakery cake to accommodate more than 15 guests will save you time as well as the stress of making such a large cake or cakes.
Butterfly Cake for a Girl's Party
This cake is easy to make and does require artistic skills or even special cake pans. It is also appropriate for a sweet 16 birthday celebration.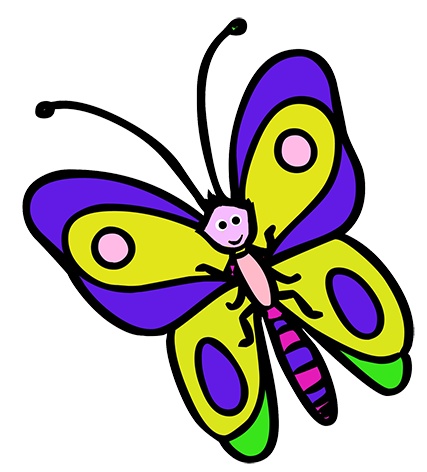 You will need:
• 1 eight-inch round cake pan
• 1 box of cake mix, any flavor
• 2 cups of chocolate frosting
• 1 cup of yellow, lemon frosting
• 1 Hostess Twinkie
• Small green jawbreakers, black string licorice and jelly fruit slices
Mix the cake according to instructions and bake. Once the cake has cooled, cut it in half, place cake halves on a large plate, with flat sides facing out and rounded sides facing each other. Frost the Twinkie with chocolate frosting and put it in between the cake halves, forming the butterfly's body. Color the middle of the wings using yellow frosting and then ice the remainder of the cake with chocolate icing. Attach the licorice to the Twinkie for antennae and place fruit slices and jawbreakers in a way that accentuate the wings.
Other birthday ideas for cakes include this recipe for a boy's football cake:
You will need:
• 1 box of cake mix
• 2 ounces of melted unsweetened chocolate
• 1/2 cup of softened butter
• 1/2 cup of marshmallow cream
• 10 Oreo cookies
• 2 tablespoons of caramel sauce
• 1 can of chocolate frosting (has to be chocolate to provide the color of the football)
• 1/2 cup of white frosting
After mixing the cake mix, add the unsweetened chocolate and bake in a football-shaped cake pan. After the cake has cooled, cut out a 1/2 inch by nine inch square from the cake's middle. Beat butter, caramel sauce and marshmallow together, and then crumble cookies into the mix. Fill the hole in the cake with this mixture. Frost the cake with the chocolate icing. Add football markings, lines on both ends and stitching in the middle using the white icing.
Or get ideas from this picture of a football cake: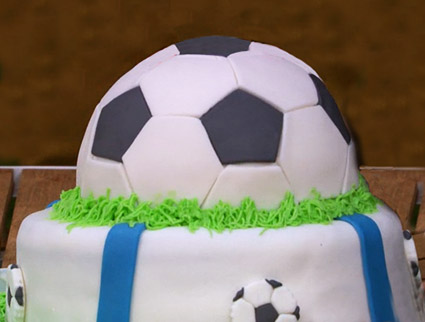 50th Birthday Party Ideas
Time flies and before you know it, that 1st birthday party planning gives way to teen birthday party ideas and then comes the 50th birthday party.
Birthday ideas for 50th birthday party themes include:
• Have a retro party where the theme is centered on 1980s music, culture and fads. Ask everyone to dig out their spandex and big hairstyle when coming to the party.

• Depending on what hobbies the birthday boy or girl enjoys, other birthday ideas always throw a sports or pet-oriented party for those who really like football, their dogs or cats, or NASCAR racing

• If it is possible to find old friends from the honoree's past, have a "This Is Your Life" kind of birthday party but make it on the humorous side.
Here are some birthday ideas for party decorations for a 50th birthday party:
• Banners are always fun. Using age-appropriate Birthday Clipart such as the number "50", balloons, cakes and wheelchairs for laughs create a banner on your computer to hang in the party room

• Print out clipart stars, paste them onto stiff card stock and cover with aluminum foil. Attach string to the stars and hang them from the ceiling. For a sparkly affect, apply glue to some of the stars and sprinkle glitter on them

• Fill 20 balloons with helium and let them float all over the venue where you plan to have the party. Tie long pieces of string to the balloons and attach humorous Birthday Clipart graphics to the other end of the string so people can see them.

• If you are throwing an "Over the Hill" type party, make black and white tissue paper flowers for table centerpieces

• Make easy party gift bags by purchasing small wax paper bags and decorating them with thematic birthday party decorations.

• Party favor ideas include candy, noisemakers, fortune cookies and confetti to throw at the birthday honoree.
Birthday ideas for games to play at someone's 50th birthday party could include:
• Find the safety pin--Fill a large bowl with uncooked rice and add a package of small safety pins to the rice. Stir the pins until they are hidden in the rice. Players are blindfolded and given one minute to find as many safety pins as they can. It is harder than you think!

• Giving the guest of honor a bunch of "gag" gifts before giving him or her the real gifts is always a laugh maker. Examples of gag gifts are half-used containers of shampoo or cleaning fluid; an old toilet lid or a pair of magnifying eyeglasses with a piece of white tape wrapped around the nosepiece.

• Play a game of charades but have it themed. For example, if the theme is "Famous Sports Figures," then everyone has to impersonate someone in that category.

• Board games like Trivial Pursuit or Memory Game are great for smaller groups of people.

• "Over the Hill" bingo game is fun and something you can make at home. Just print out bingo card templates and attach Birthday Clipart images to each of the spaces on the card.


Romantic Birthday Ideas
For those times when it is just the two of you celebrating a birthday, birthday ideas inviting romance and passion to the intimate party include:
Placing candles all over the house, dimming the lights, playing soft music in the background and treating your loved one with a special dinner for two are always popular choices.
Giving him or her the "home spa" treatment--hair wash, body scrub, nails--the works!
Create a homemade birthday card with the many birthday ideas from Birthday Clipart and include instructions for finding that special gift hidden somewhere in your home, in the back yard or even around town. To make a beautiful and personalized birthday card, you will need:
• Colored card stock paper
• One pressed flower (leaves optional)
• Glue
• Lace trim
• Printed and cut out birthday graphics of your choice
• Calligraphy ink and pen
To press and dry a flower, place flower between pages of a telephone book or other book with absorbent paper. Stack several books on top of the book and let it sit for a few days. You might want to put the flower between fresh pages every other day to expedite drying. When it is fully dried out, attach the flower to the front of the card. Add lace trim around the card and write anything you want on the card with a calligraphy pen. Inside the card, paste appropriate clipart and write instructions for finding the gift on a separate piece of paper.

Unconventional Birthday Ideas
If you want to provide a completely different type of birthday party, some different birthday ideas for birthday themes, birthday party decorations and birthday cake ideas:
Costume Party
A talked-about party is not always about the host, instead it is one where the guests can participate. To make a memorable party, get your guests involved by making them part of your interactive show. This is sure to make your party the topic of conversation for the weeks leading up to the party. Ask your friends to come in costumes and see at how fun everyone will have as they recognize different characters, politicians and celebrities.
Tip: Let your friends know that awards such as gift certificates from spas and salons, or event tickets, if it's in your budget, will go to those who sport the best costume. This way your friends will vie to look for the most unique costume, therefore making your party more interesting!

Kiddie Party
If you are the fun and playful type, the door is wide open to many birthday ideas. Hold a birthday party at McDonald's or Jollibee and bring out the child in everyone. Play childish parlor games like palayok, pabitin and trip to Jerusalem games.
Tips: To add to the atmosphere, hire magicians, clowns and balloon twisters. Rent out "dirty" ice cream trolleys, cotton candy machines and give it out to guests for free! People will surely love your party. You might even get your braver friends to come in kiddie clothes.
Tacky gift and dress up party are also options. Each guest should bring one wrapped gift and try to make it the tackiest or strangest gift you can find. After the gifts have been passed out, all your guests will have to guess who brought what and it will be more about humor than actual gain.
With some thought, you can come up with many birthday ideas for terrific parties, themes, invitations and decorations.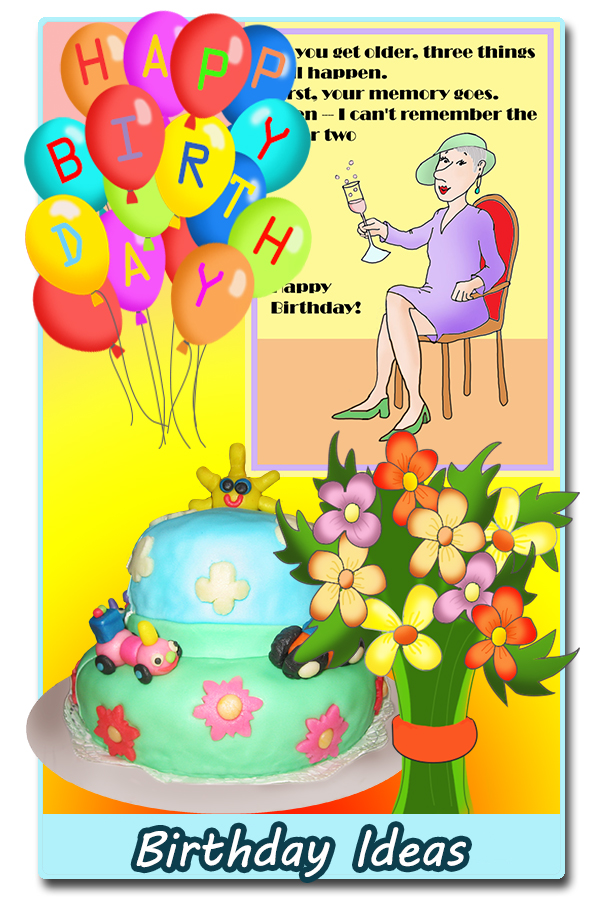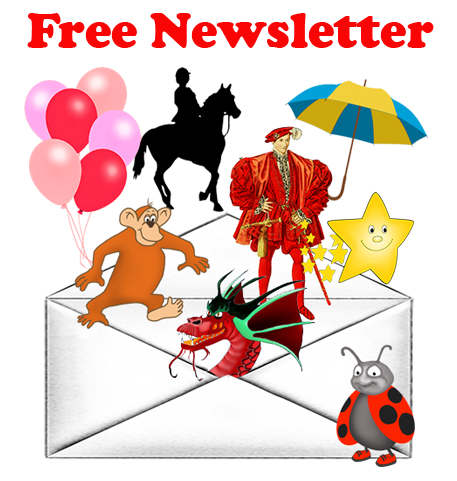 If you want to stay in touch and hear about new pages, tips and ideas about arts & crafts, please sign up for my newsletter. It is totally free, and you can unsubscribe any time!