With this page with butterfly coloring pages you get free sheets with butterfly drawings that you can color just the way you want to.
Butterflies in nature are some of the most colorful and amazing creatures, as you can see on some of the pictures on another page here (see links below on this page) but with these drawings you can use your imagination.
The wings of a butterfly are so great for combining different colors.
There are also some coloring pages with butterflies and flowers together.
You can use them for free as long as you use these coloring pages for your own personal use. If you use them for your website or other commercial purposes, please go to Homepage to read about the very few limitations for using my material.
Print these drawings with 150 dpi, they will be the size of an A4 paper.
Click the picture you like to see the coloring page in a new tab.
This is what you get when you use the download button.
Butterfly Drawings to Color:
Beautiful flying butterflies with different patterns on the wings.
Butterfly Coloring for Kids:
Of course most of these butterfly coloring pages here will be fine for kids, but here comes a couple of butterfly drawings especially made for the little ones.
They have the motive of funny and smiling butterflies and caterpillars.
The transformation of the caterpillar into the butterfly is one of natures big miracles.
I remember when I was with some of my kids to the Zoo in Copenhagen, where there is a place with butterfly cocoons at different stages, and we were so lucky to see a butterfly slowly coming out of one of these cocoons.
My kids talked about it for weeks.
So here are the coloring drawings and a little poem about caterpillars and butterflies:
"I lost a shoe, and I don't know what to do!
Said the caterpillar and sat on the ground.
But the problem was solved
'cause the caterpillar evolved.
As a butterfly it was flying around"
Butterfly coloring for kids, two cute butterfly cartoons

Two cartoon butterflies for coloring for kids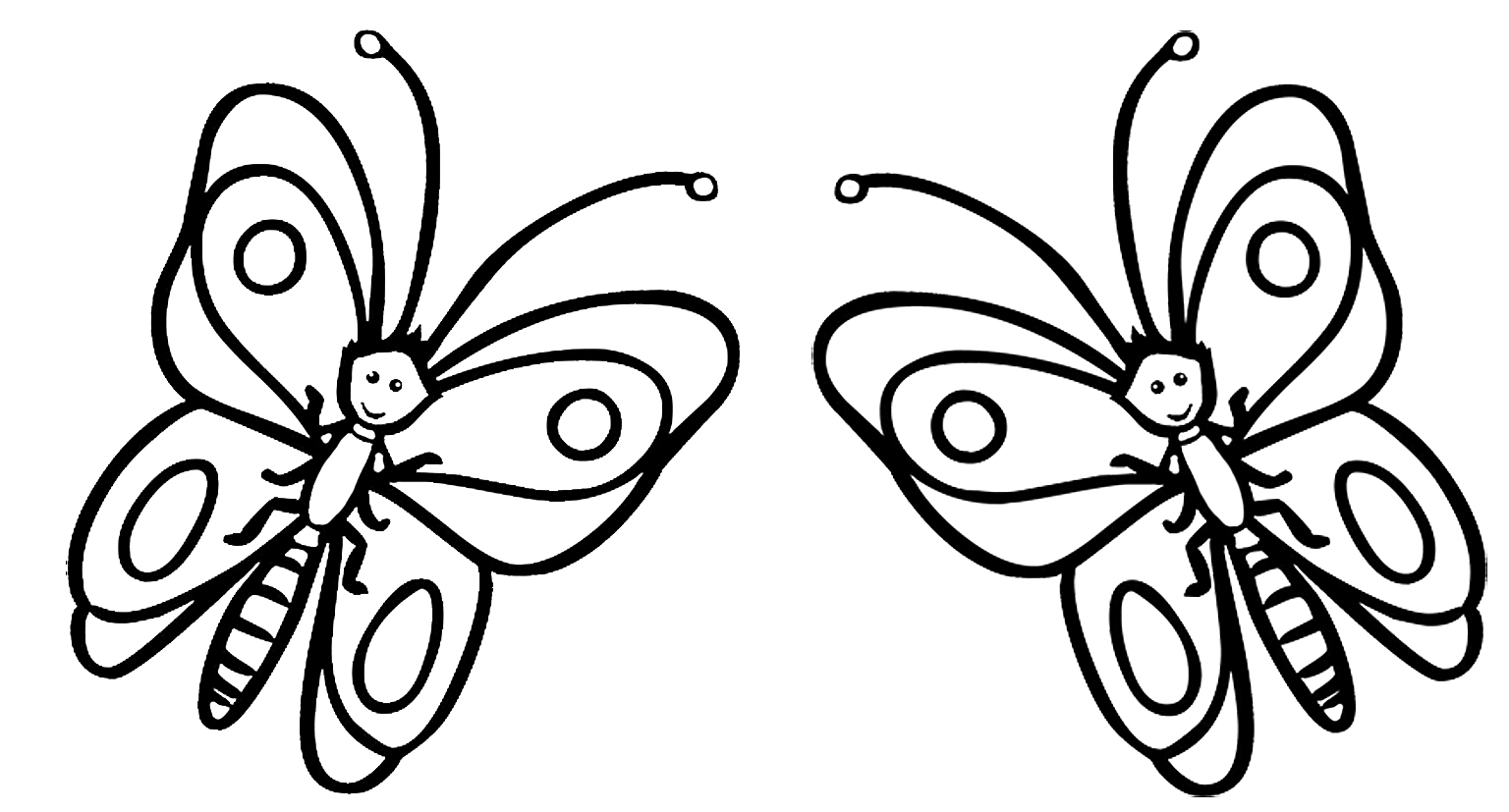 More Butterfly Coloring Sheets: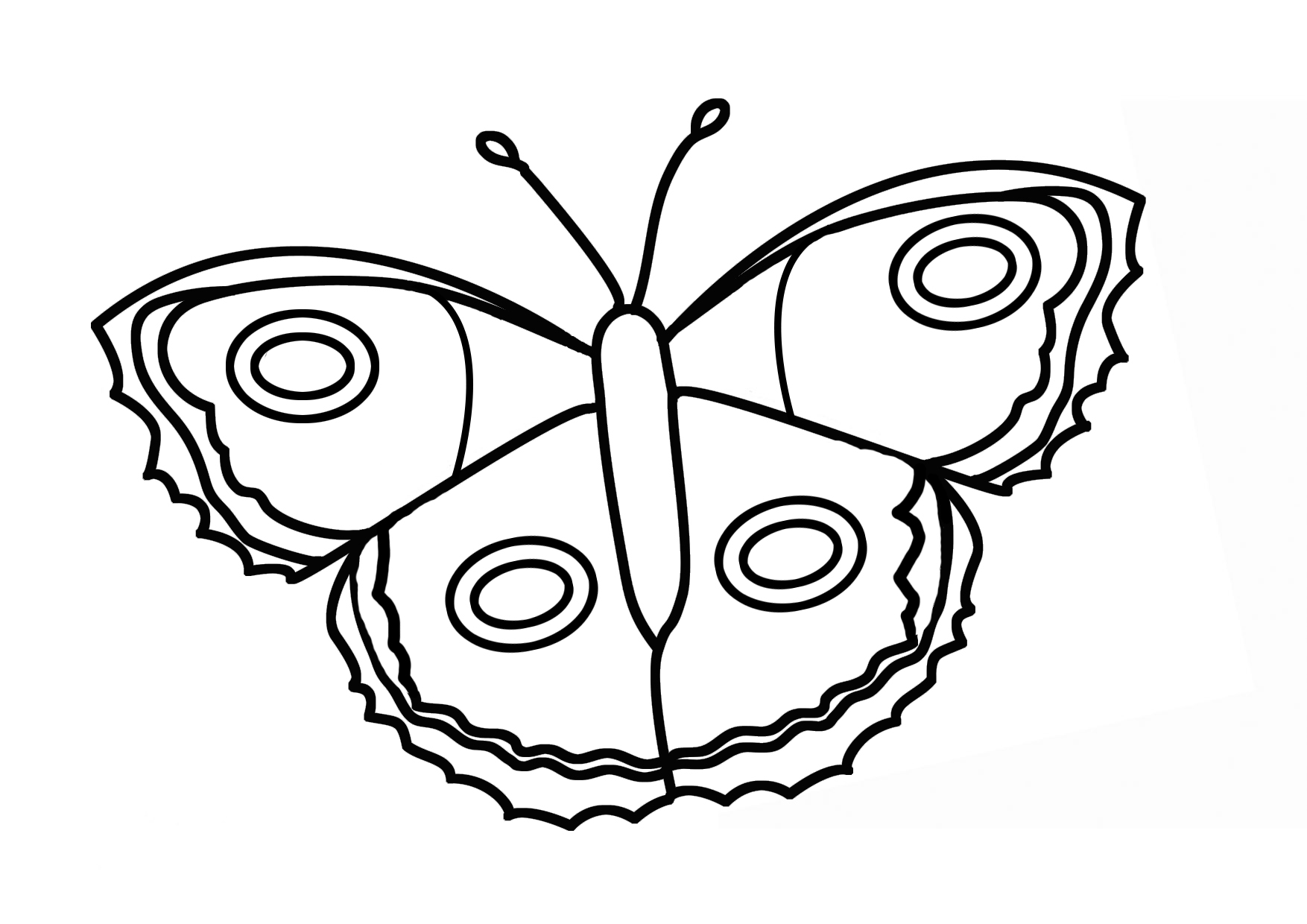 Butterfly coloring page black outlined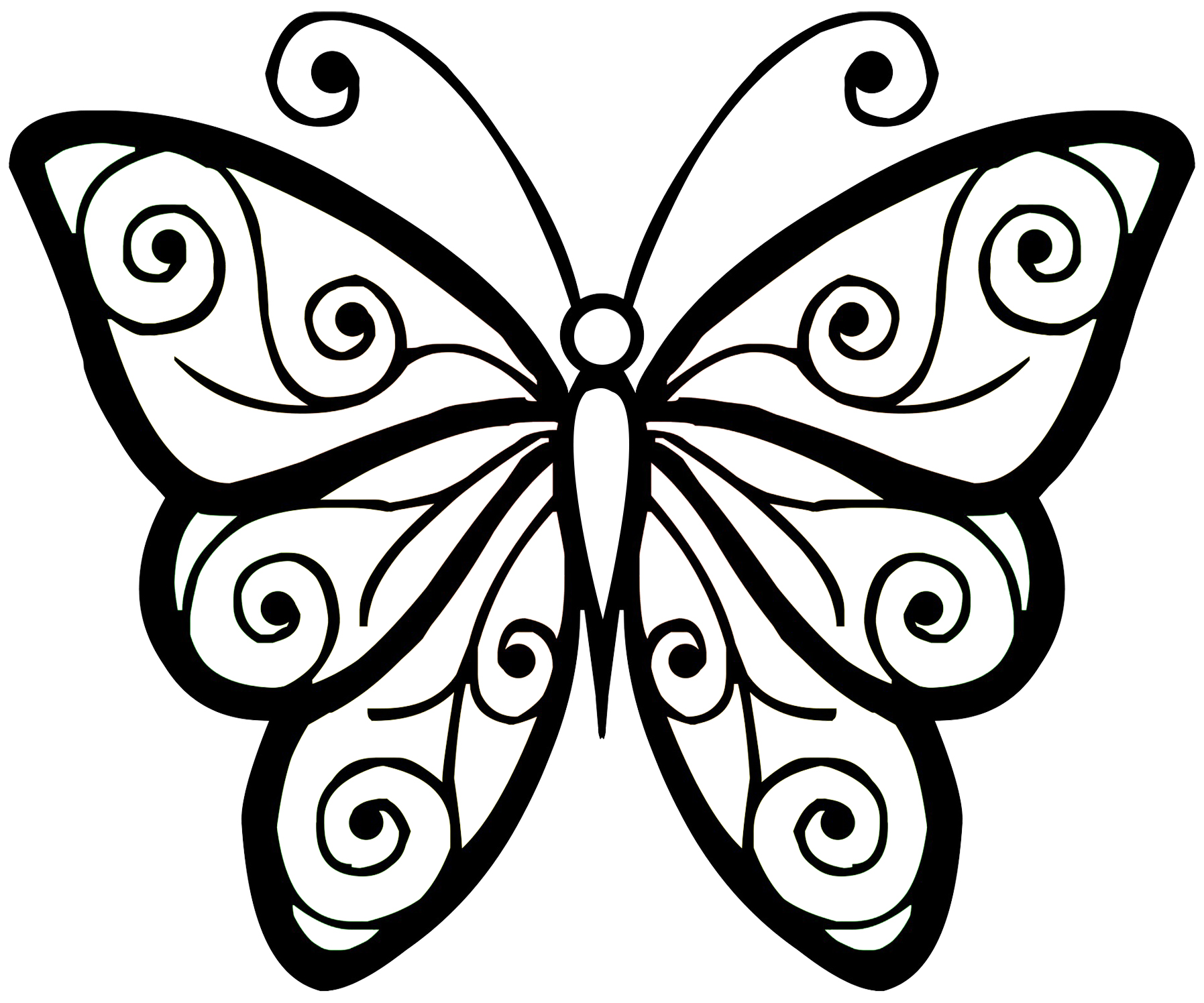 Simple butterfly for coloring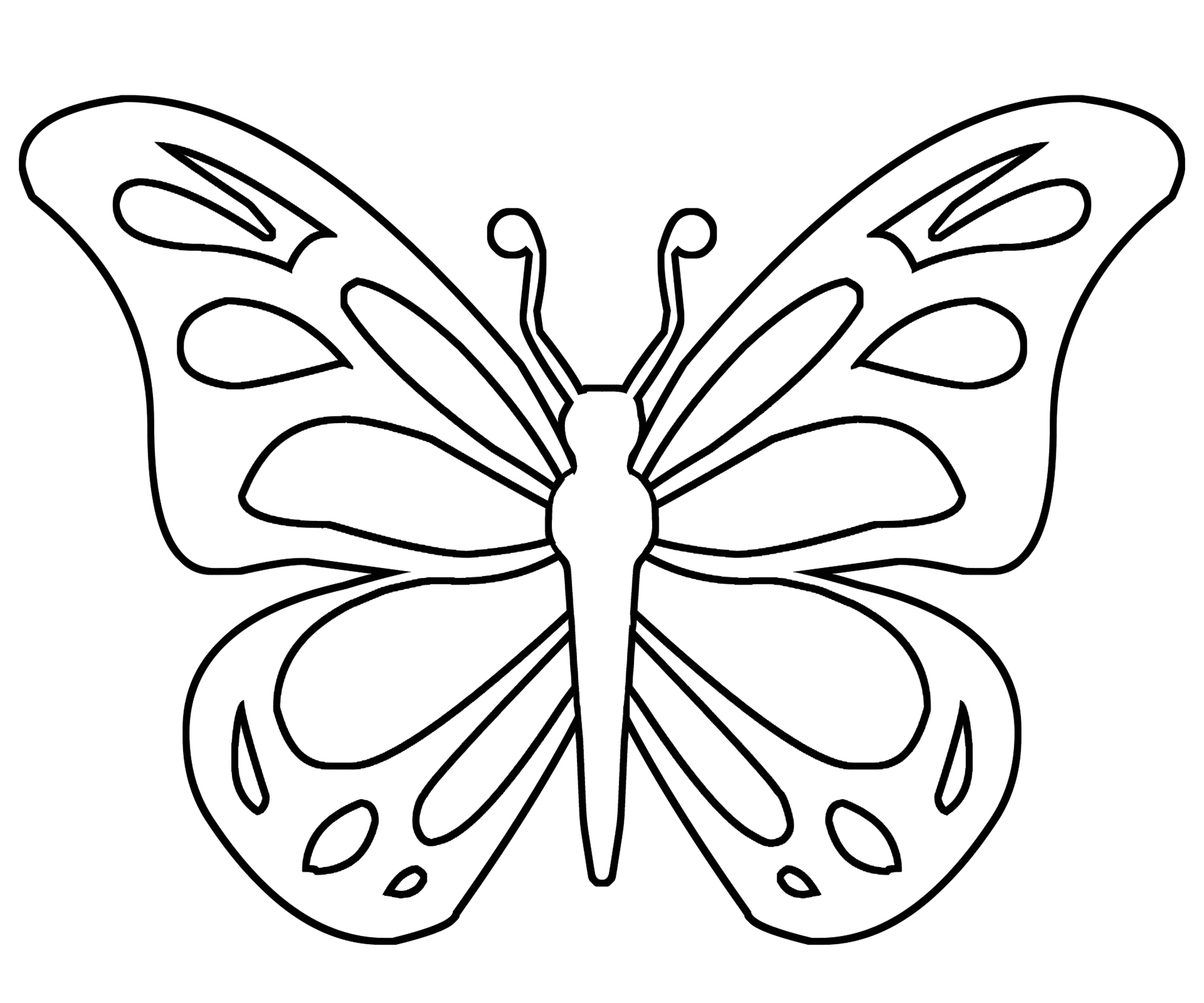 Kids butterfly coloring with stars and flowers

Butterfly coloring for kids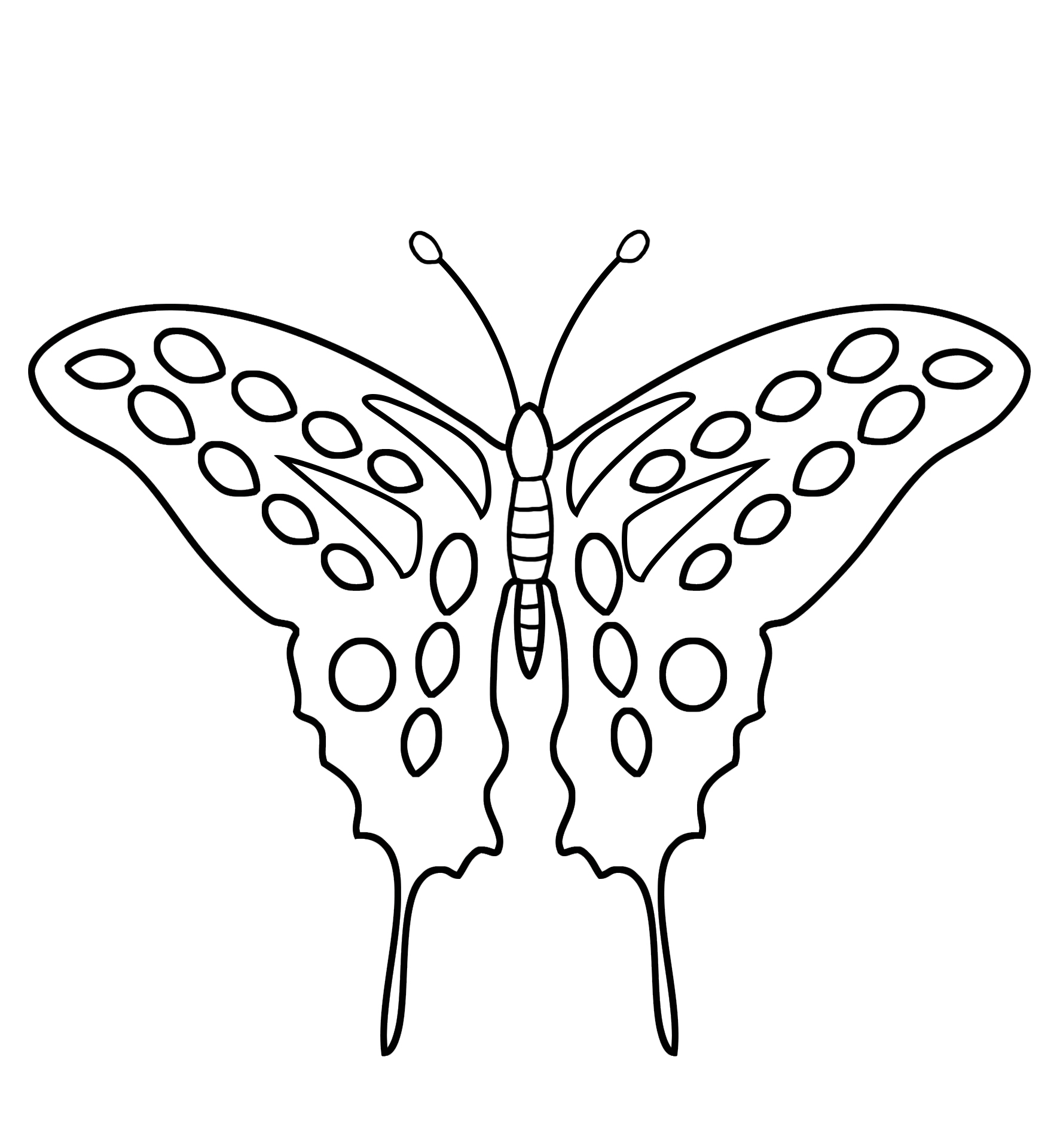 Swallowtail coloring page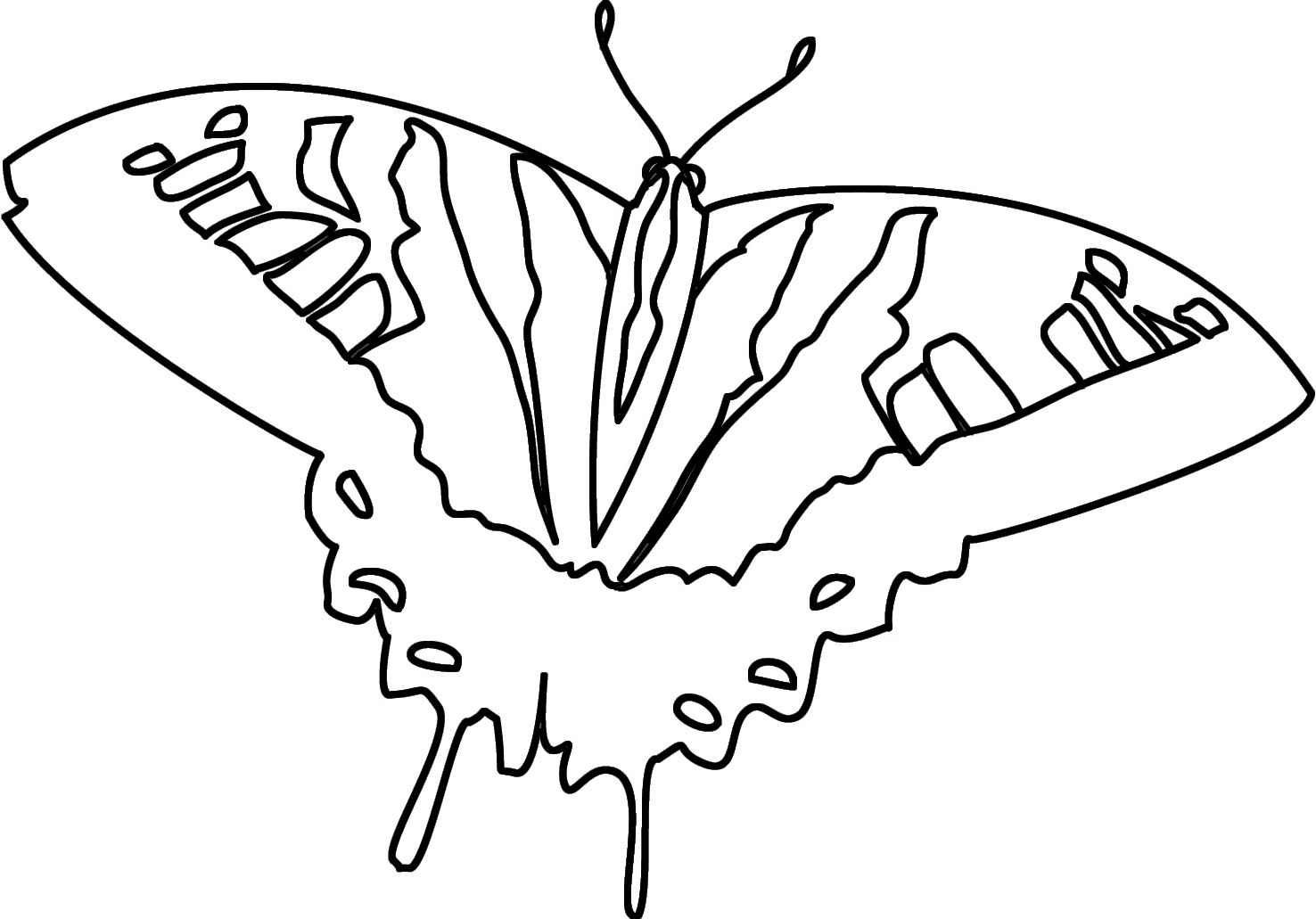 Marpesialole butterfly coloring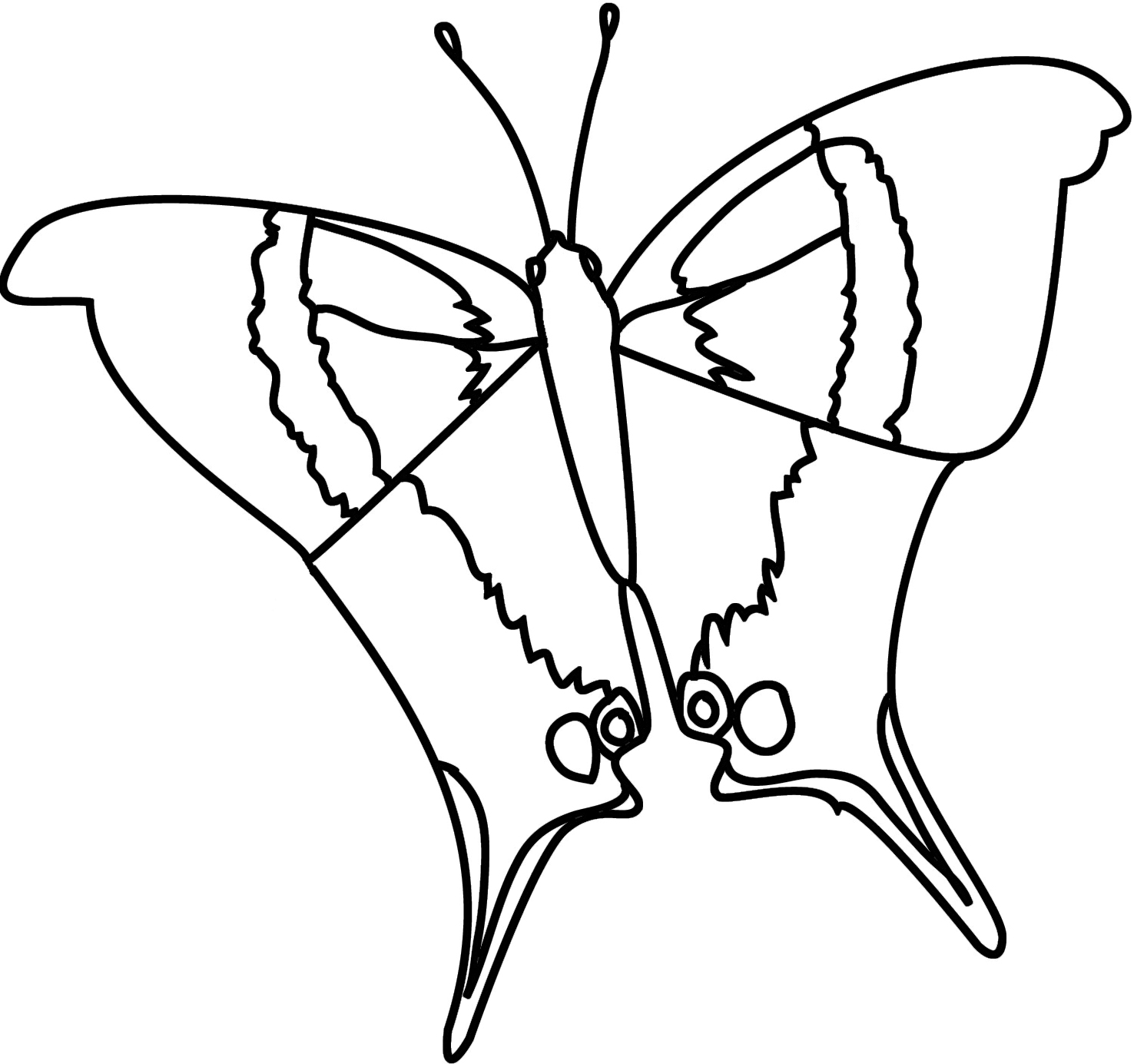 Beautiful black white butterfly coloring sheet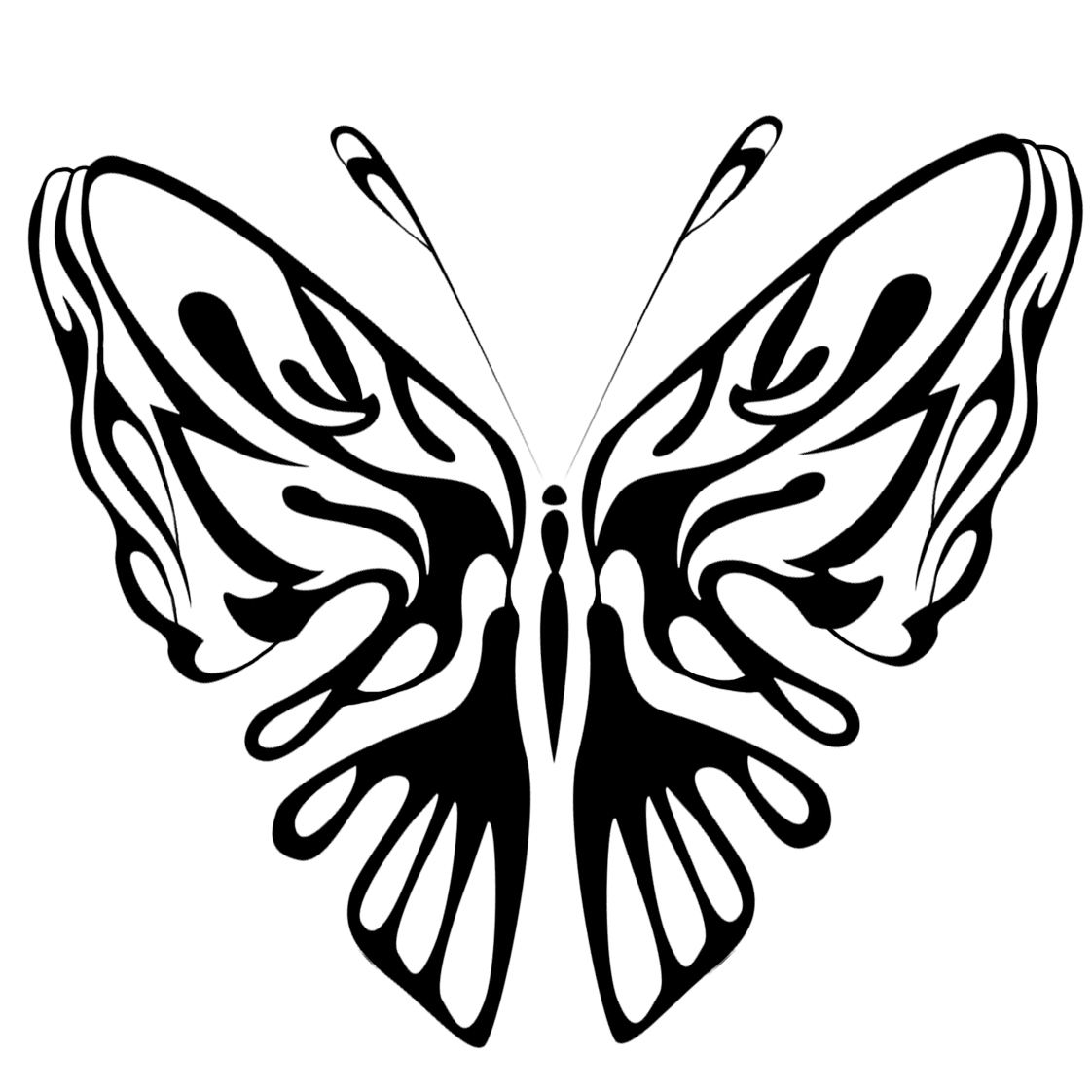 Here comes some butterfly coloring pages with butterflies and flowers and one butterfly mandala:
A coloring sheet with three different butterflies and two roses, and on the next one two butterflies and a bouquet of forget-me-not.
A butterfly sitting on two roses, drinking nectar. And next a mandala with four butterflies in a circle.
Two coloring pages with butterflies and heart shaped flowers making a pattern.
Below is a coloring page with two flying butterflies and flowers.
Butterflies and flowers in circles:
| | |
| --- | --- |
| | |
| | |
| | |
| Butterfly coloring page with flowers | Butterflies and hearts in circle |
| | |
| | |
More Coloring Pages With Butterflies:
Butterfly to color

Butterfly coloring sheet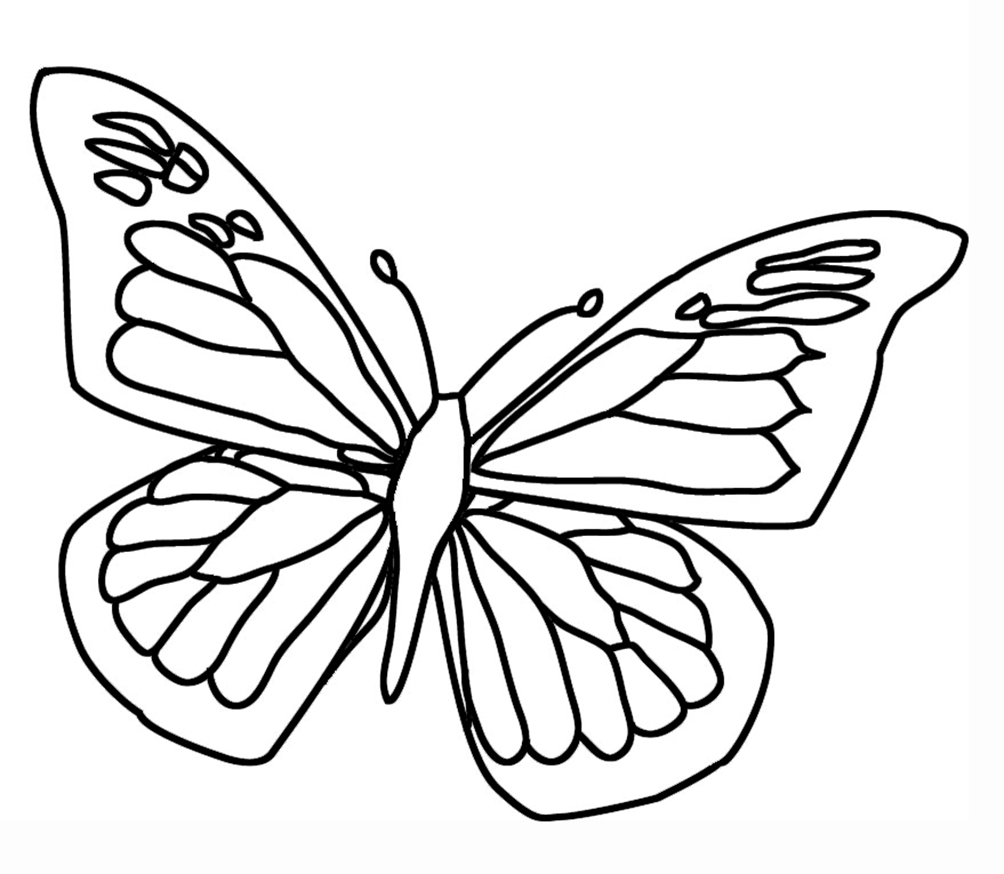 Butterfly wings with circles for coloring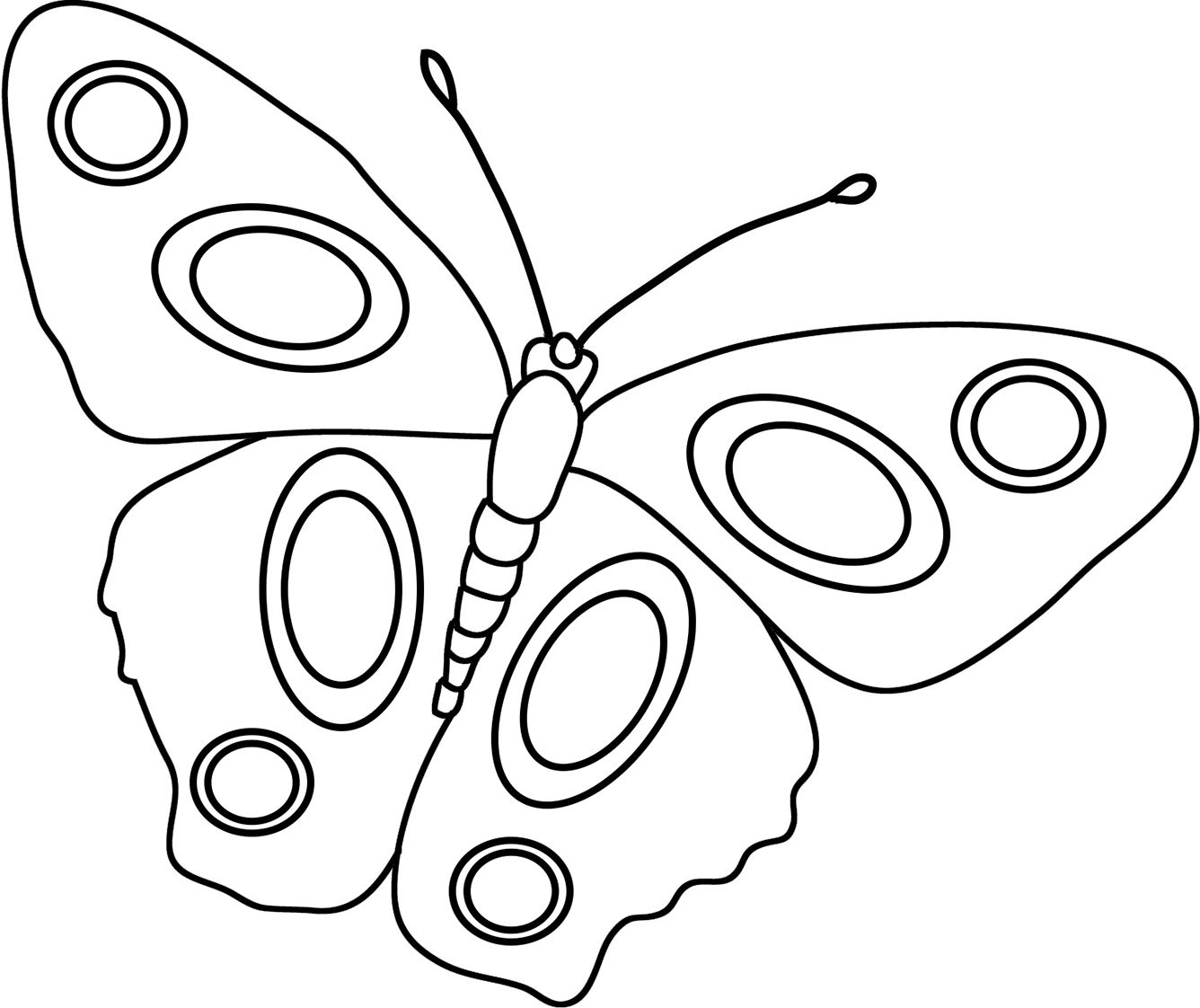 Butterfly for coloring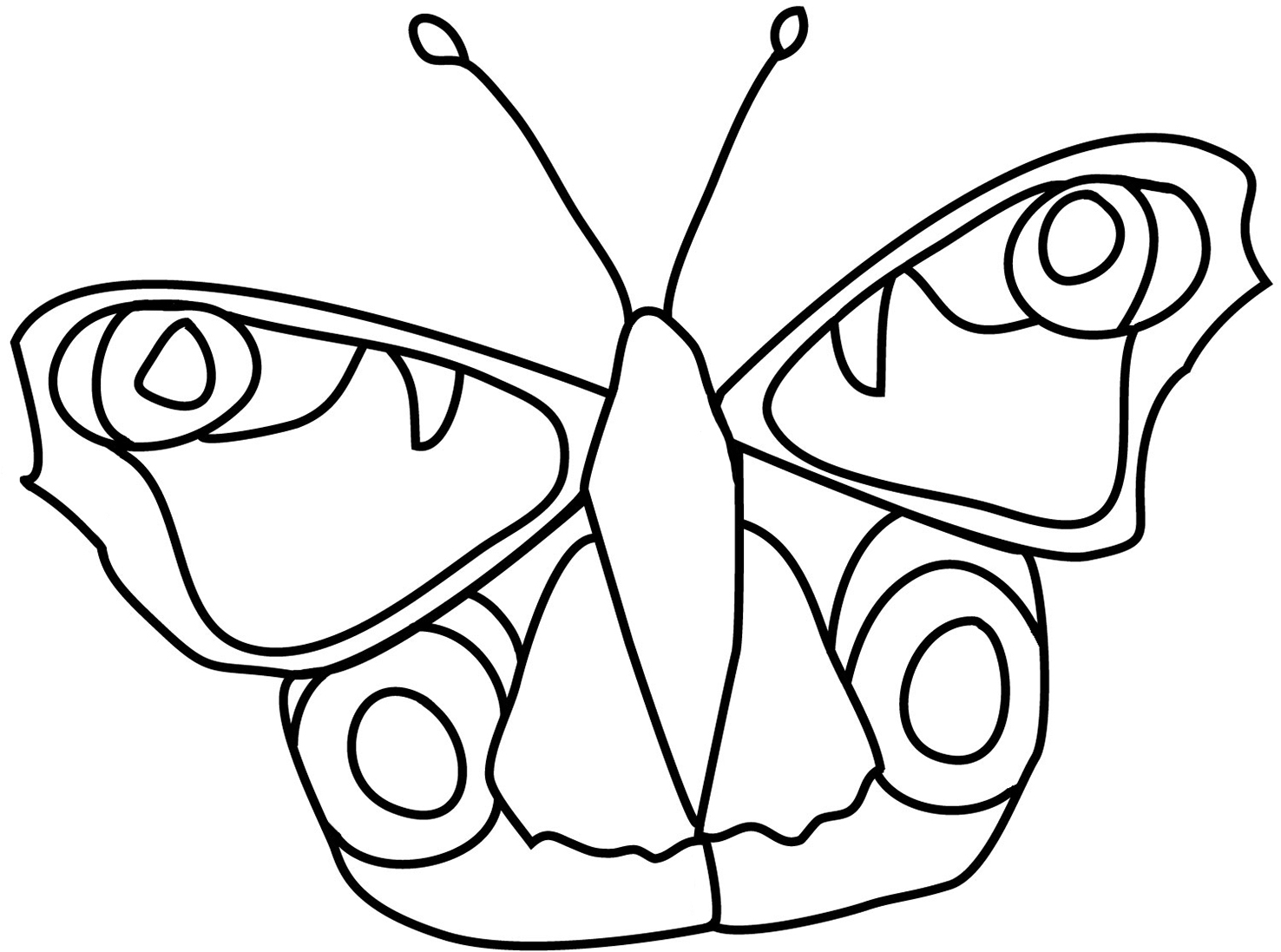 Butterfly for coloring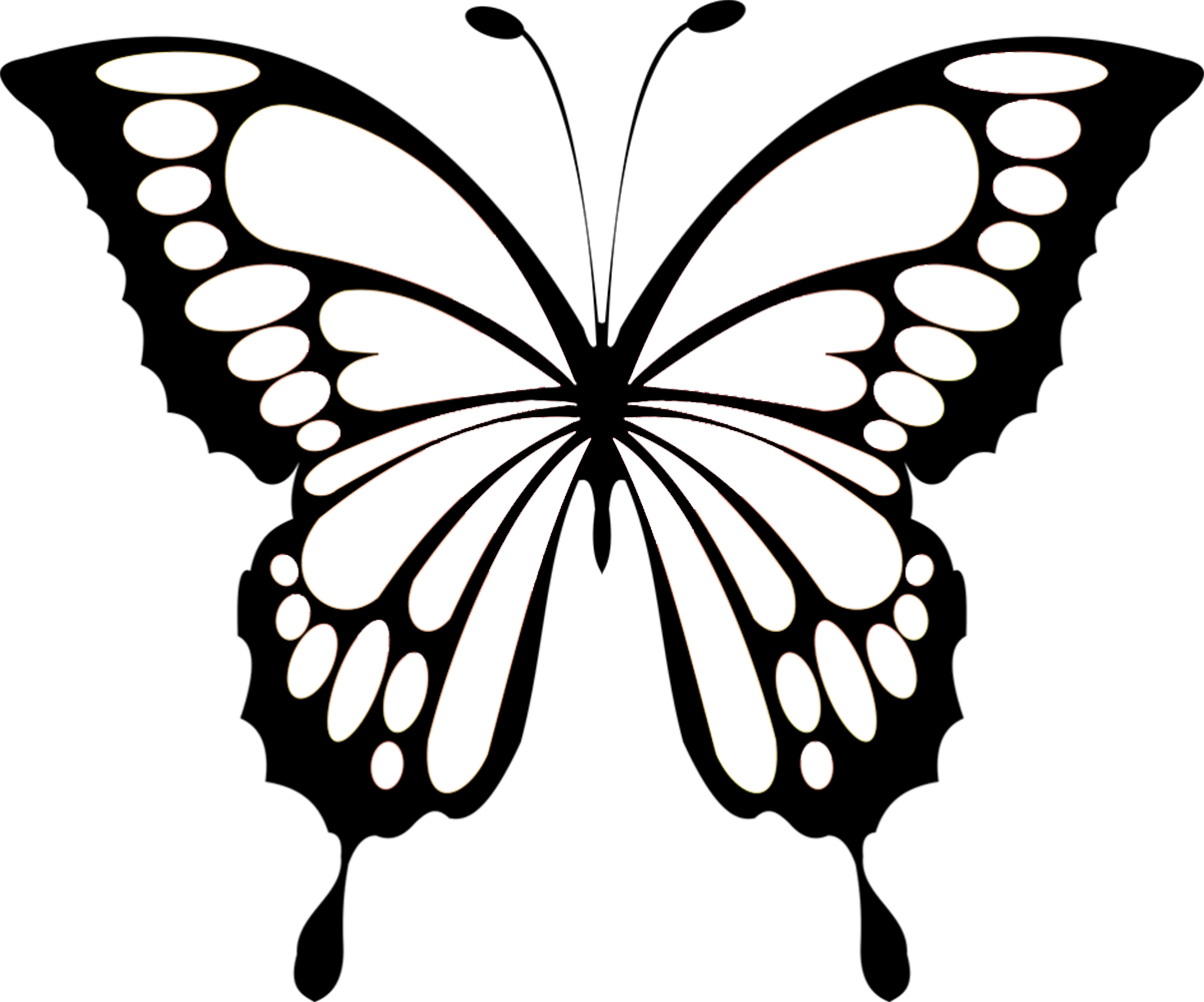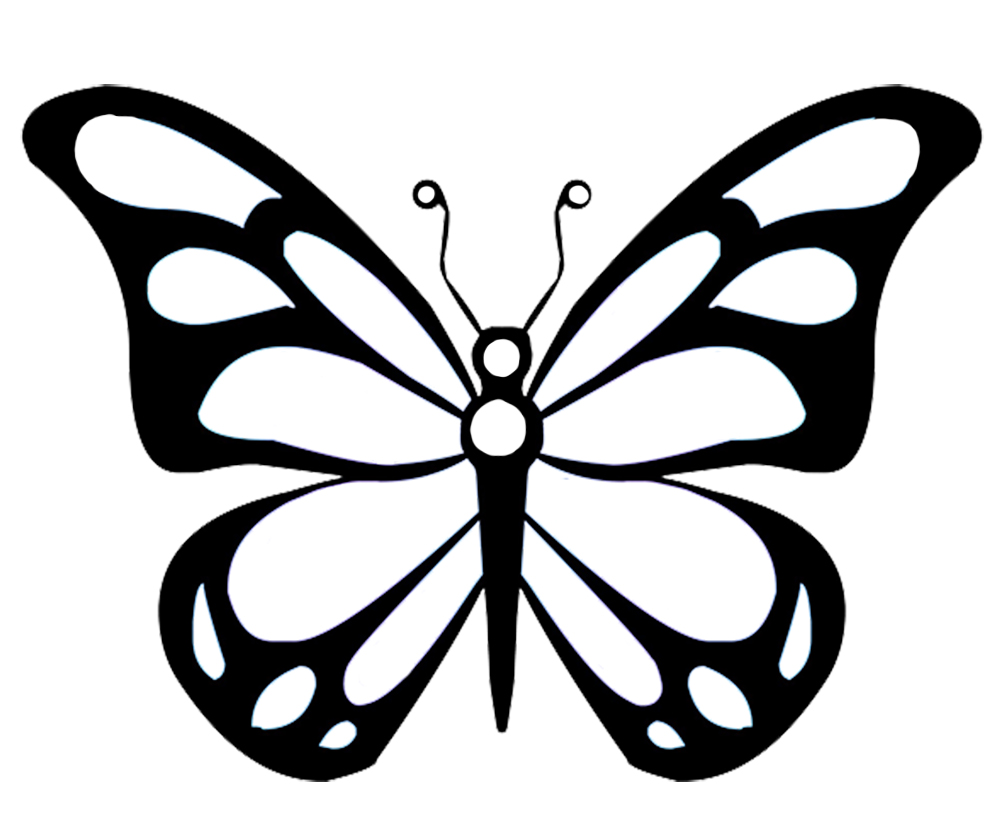 Where Would You Like To Go Next?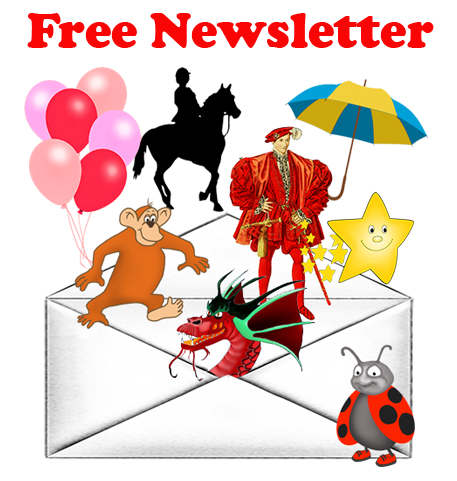 If you want to stay in touch and hear about new pages, tips and ideas about arts & crafts, please sign up for my newsletter. It is totally free, and you can unsubscribe any time!