As a versatile and fun item to use in a variety of creative projects, penguin clip art is easy to download and save on any computer for future use.
You can rotate, flip, crop, resize or animate clipart to enhance numerous forms of content either published on the Internet or integrated with personal hobbies.
A lot of the penguin drawings below are saved in PNG, which means they come without the white background and can be placed on top of any color or picture you might want to be in the background.
About the rules for using my material, please go to
Homepage.
You can also visit the two other pages here on my website about penguins,
Pictures of penguins
and
Penguin facts
.

Funny Penguins:
| | |
| --- | --- |
| Dancing cartoon penguin PNG | Drawing of Emperor penguin PNG |
| | |
| | |
| | |
| Baby penguin drawing PNG | Sleeping penguin baby PNG |
| | |
| | |
| | |
| Royal penguin PNG | Cartoon penguin with book PNG |
| | |
| | |
| | |
| Cute cartoon penguin with swimming ring PNG | Angry penguin PNG |
| | |
| | |
| | |
| Winter penguins PNG | |
| | |
| | |

Editing
Image editing programs that can modify your penguin pictures are available free on the Internet. Some of these programs are able to animate a cartoon penguin for use on web pages or PowerPoint.
Windows Paint and Adobe Photoshop are popular image editing tools that can be easily learned and utilized to alter penguin clipart.
With Paint, you take an existing piece of clipart or penguin picture and perform various modifications by downloading it into the program, adding lines, text or colors or even inverting colors. You can also skew or stretch the clipart, perform a rotation or flip and change the color saturation of the picture.
Creative Uses for Penguin Drawings
The versatility of clipart leads to many creative uses and projects you can make for any occasion, from holidays to birthdays to weddings.
You can easily design all types of things using either color or black and white penguin pictures that you have printed out on any standard computer printer.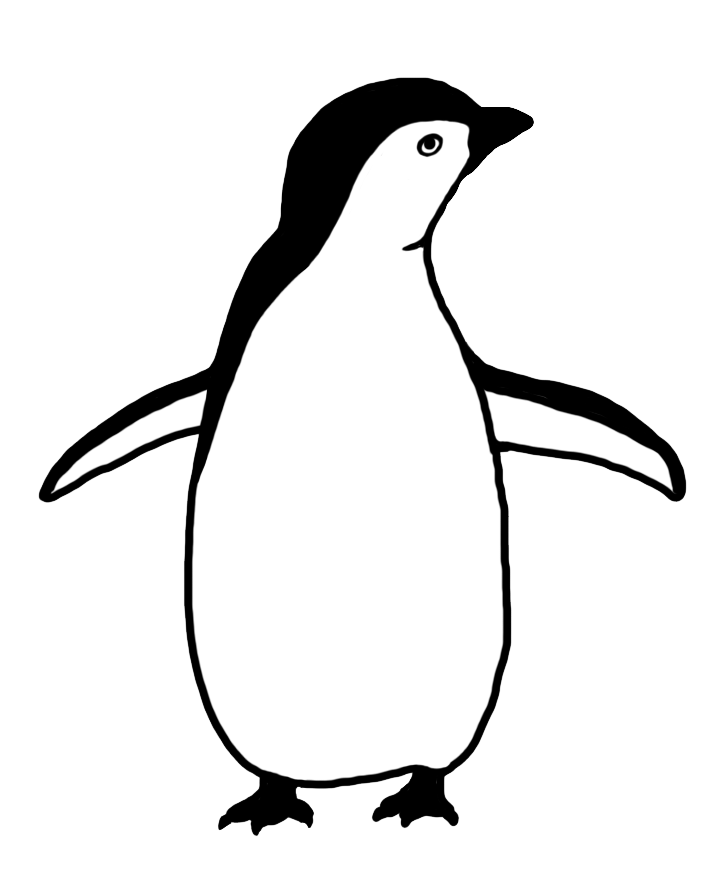 You can use penguin clip art for a variety of purposes, from creating a PowerPoint program about the daily life of penguins to creating invitations for a children's birthday party.
Travel websites revolving around places in which penguins live become more appealing, as well as entertaining by using penguin pictures or penguin clipart to enhance its pages.

Because penguins are so harmless looking and cute, elementary school teachers take advantage of integrating pictures of penguins and other penguin stuff in handouts and art projects.
Because the erroneous idea that penguins live at the North Pole is still prevalent in society, you will see a lot of penguin pictures and penguin photos in Christmas advertisements and on Christmas displays in stores as well.
Bookmarks
Cut bookmark-size strips from poster board and apply penguin clip art pictures to them. You can also initially paint the bookmark and decorate with lace bordering as well.
Use a hole punch to tie a piece of yarn or ribbon to one end of the bookmark.
Additionally, laminate the bookmark when finished in order to preserve it.
Dancing penguins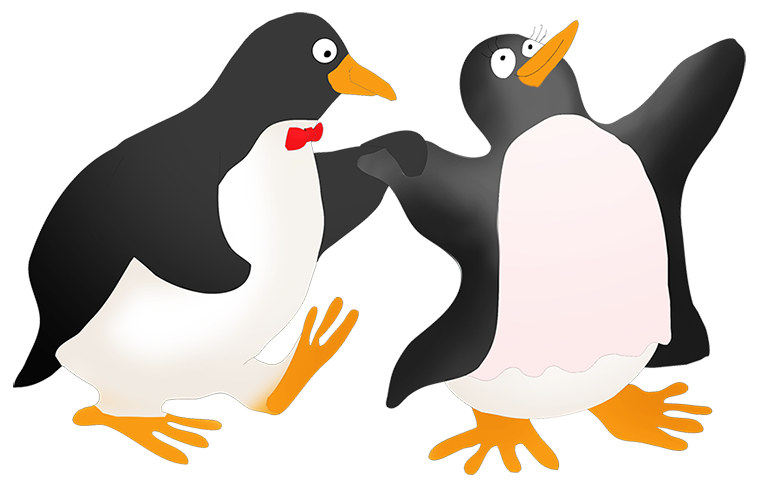 Educational posters
If you are a teacher or have small children at home, creating an educational poster using clipart with funny penguins is a great way to stimulate learning and make it fun at the same time.
Cut out ten printed pictures of a cartoon penguin and make a mathematical education poster by pasting them in groups and having children count how many penguins are in one group.
Make an educational poster demonstrating how to spell words associated with penguins and the places in which they live. You can also find letter clipart on the Internet as well to spell out words like "penguin", "snowstorm", "iceberg", "ocean" and "beak".
Gift tags
Instead of purchasing gift tags, why not personalize a gift by making your own gift tags using penguin drawings?
You can make gift tags similar to the way bookmarks are created. Clear contact paper can be used to protect the tags instead of lamination.
Drawing of penguins in Antarctis

Puzzles
Before printing out a penguin picture, enlarge it to a full page, print it and then section off the picture by drawing puzzle piece shapes over the picture.
Glue the picture onto thin cardboard, cut the cardboard pieces out and you have an instant puzzle for children to put together.
For more fun, let the kids color or paint the picture before turning it into a puzzle.

More Penguin Clip Art:
| | |
| --- | --- |
| Cute strange penguin | Cartoon Penguin dressed for winter |
| | |
| | |
| | |
| Penguin playing the violin | Hitchhiking penguin drawing |
| | |
| | |

Storybooks
Create your own storybook about penguins.
All you need is various penguin clip art, an imaginative story about penguins, some poster board, a hole puncher, yarn and colored pencils or crayons.
Make a storybook yourself or let kids make up their own stories. Enhance the book with other clipart pictures of penguins and those things associated with penguins, such as fish, baby penguins and snow.
If you are feeling really creative, try making a penguin pop-up book.
Decorations or Invitations
Penguins are such cute little animals that they make appealing themes, especially for children's birthdays or baby showers.
Decorate homemade invitations by pasting funny penguin drawings on colored or plain cardstock. Embellish by adding ribbon, felt or lace borders.
Make a penguin mobile for a penguin-themed baby shower by using fishing line and laminated clipart of funny penguins attached to a decorated hanger.
You can find the templates for a very cute little penguin candy box on my
blog
.
Coloring pages
Penguin coloring pages can provide hours of fun for children and is cheaper to use than purchasing coloring books.
Black and white penguins clipart specifically created for coloring can be downloaded from various sites.
Additionally, it is easy to enlarge a certain penguin picture that a child wants to color by simply clicking and dragging the corners of the picture until the desired size is found.

Penguin cut-outs:
| | |
| --- | --- |
| Penguin clipart PNG | Gentoo penguin PNG |
| | |
| | |
| | |
| Manchot penguin and babies PNG | Manchot penguin and child PNG |
| | |
| | |
| | |
| Royal penguin PNG | Three Emperor penguins PNG |
| | |
| | |
| | |
| Two Emperor penguins PNG | Emperor penguin drawing |
| | |
| | |
| | |
| Sketch of Humboldt penguin | Drawing of Macaroni penguin heads |
| | |
| | |
| | |
| Emperor penguin drawing PNG | Penguin clip art PNG |
| | |
| | |
| | |
| Penguin clip art emperor PNG | Penguin sketch JPEG |
| | |
| | |

Stand-up action figures
Let your child's imagination have free rein when you create penguin clip art action figures by pasting cut-out pictures onto card stock and slightly folding the bottom of each piece of card stock to allow the figures to stand on their own.
For additional fun, make other clip-art objects to help create scenes your child can use to produce stories in which his penguin figures can interact.
Board game
Older children will have fun inventing their own rules for a penguin-themed board game. Give them a large poster board on which to draw the game and other necessary items with which they can make game player pieces.
Let them choose their own clipart decorations as well.
For teachers, this is a good classroom activity, which promotes teamwork as well.
Scrapbooking
Cartoon penguin clip art can delightfully decorate and add variety to a scrapbook since so many different kinds of penguin pictures are found on the Internet.
Here is an old penguins drawing of different penguin species:
Business and Advertising
Businesses that deal with services involving air conditioning for both home and auto often use funny penguin pictures to enhance their advertisements. You will also see penguin pictures decorating ice cream stand advertisements or the ice cream wrapper itself.
During the late 1990s, Linux operating system began using a penguin as its mascot. Additionally, penguins can even be seen dancing in television commercials for Dawn dishwashing liquid.
The appeal and marketability of penguins can be attributed to their funny appearance and friendly manner towards humans, as well as the widespread popularity of recent documentaries and animated films featuring penguins.
In addition, penguin clipart is easily implemented into a variety of creative, educational and advertising projects.
Rockhopper penguin clipart: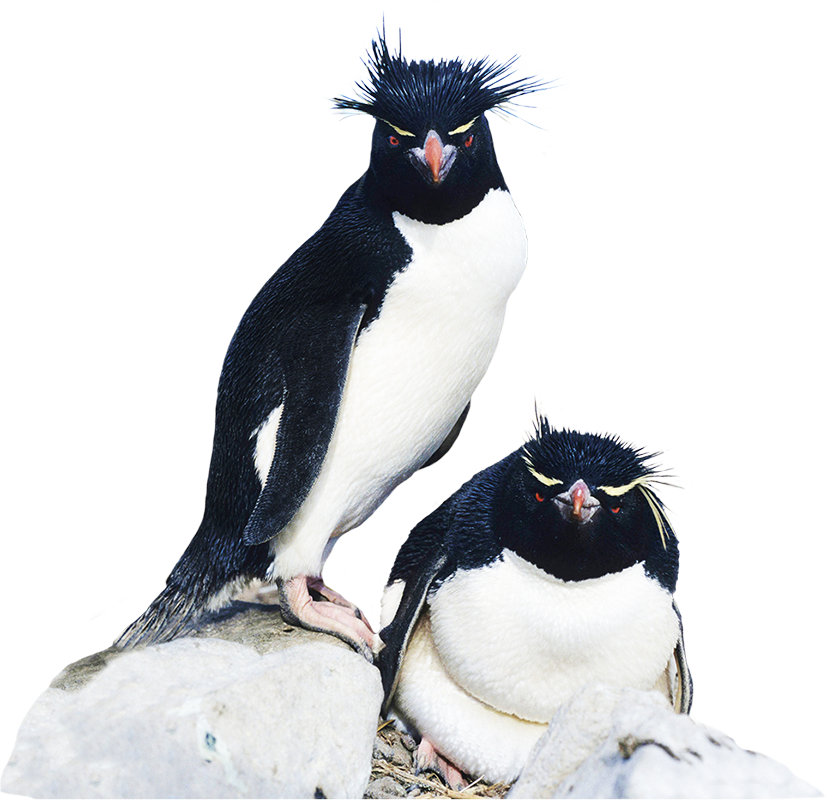 Where Would You Like to Go Next?
| | |
| --- | --- |
| | |
| Animal Clipart: Here you find an overview of all the different pages here with animal clip art. | Penguin Pictures: Beautiful and funny and cute penguin pictures of the different types of penguins. |
| | |
| | |
| Penguin Facts: Find all the facts about penguins you didn't know here | Pictures of Animals: The main page where you find an overview of all the pages with animal pictures. |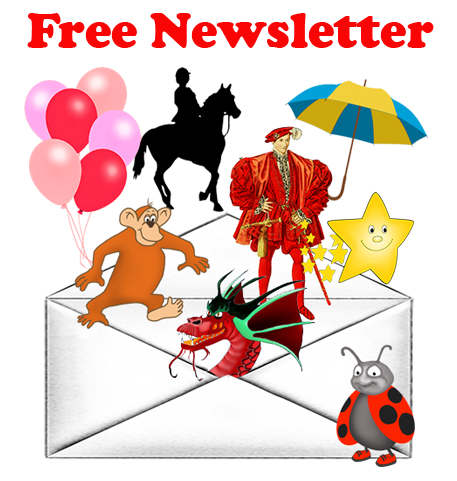 If you want to stay in touch and hear about new pages, tips and ideas about arts & crafts, please sign up for my newsletter. It is totally free, and you can unsubscribe any time!