This page, Summer Coloring Pages to Print, provides you with some very sweet and funny coloring pages, all with a theme connected to summer, beach, sun, water, kids, family, bucket and spade.
They should be easy to print, and also easy to color. I have tried to make them with different motives, some more attractive for a girl, some for a boy, and some for both.
I hope you will enjoy coloring these pages.
The size of the drawings should fit with an A4 page, printing in 150 dpi.

Right click the coloring sheet you like to get to the larger version in a new tab.
Then save that one to your computer and print it.
You can use watercolor, crayon or markers, what you like, to color these sheets. And if you color them together with a preschool child, remember that it really doesn't matter if the color stays behind the lines, the fun of coloring is the most important here :-)
Summer Coloring Pages:
| | |
| --- | --- |
| Summer drawing with walrus | Summer drawing cats on playground |
| | |
| | |
| | |
| Free kids coloring pages for summer | Starfish coloring page |
| | |
| | |
| | |
| Coloring pages to print | Free kids coloring pages |
| | |
| Family on holiday | Bucket and spade and beach |
| | |
| | |
| Summer sea coloring | Summer sheet kitten flower butterflies |
| | |
| | |
I know from experience that coloring page sheets and other pages like that, dot-to-dot and puzzles, are great for the summer holiday.
If it rains, it gives the family a great time coloring them together and talking about the different motives.
| | |
| --- | --- |
| Coloring pages to print | Free kids coloring pages |
| | |
| Girl at the beach with bucket and spade | Boy with sand castle and flags |
| | |
And if the sun shines, and the family is at the beach or at other holiday activities during the day, coloring and drawing makes a much needed break, where the whole family can calm down.
If you need more coloring pages, or need some pages with puzzles, please visit some of the other pages here like Birthday Coloring Pages and Easter Printables.

You will find an overview on the page Free Coloring Pages.
Sun Coloring Pages
OK, what is one of the most important things about summer?
The sun!
You always register weather the sun is shining or not from the start of the day.

If you live in areas with lots of sun, maybe you don't think about it very much, but if you live in a country like Denmark (as I do) or if you are on summer holiday somewhere, you will surely check the weather forecast every day to see:
is this a day for a picnic, for a day out with rainwear and wellies, or for a day indoors coloring sun drawings.
So here are some lovely coloring page sheets with different kinds of suns:
| | |
| --- | --- |
| Summer sun coloring page with sunglasses | Summer sun with sunglasses |
| | |
| | |
| | |
| Cute coloring page with sun and rays | Vintage sun coloring page |
| | |
| | |
| | |
| Sun coloring page | |
| | |
| | |
More Printable Coloring Pages for Kids:
| | |
| --- | --- |
| Coloring pages for kids | Coloring pages for kids |
| | |
| Butterfly and ball | Girl in pool playing with water and bucket |
| | |
| Summer flowers and sun for coloring | Funny summer color sheet with hippo and parasol |
| | |
| | |
If you want to use these drawings for anything else than just using it together with friends and family, please go to Homepage to read about the rules for using my material.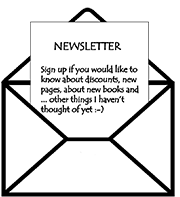 If you want to stay in touch and hear about new pages, tips and ideas about arts & crafts, please sign up for my newsletter.
I will tell you about my new books, discounts on them and when I make something special for newsletter followers.
It is totally free, and you can unsubscribe any time!