For the upcoming Mother's Day what can be more appropriate that making a page with Mother's Day coloring pages?
For now, for Mother's Day 2018, there are still only a few coloring pages to print, but I will make more over time.
I have tried to make some very different coloring sheets, some with flowers, some with letters to color, and some with drawings of cute animal mothers.
When you print them with 200 dpi these pages will fit a A4 page.
I hope you will enjoy these first drawings, and maybe you would like to visit other pages here on Clipartqueen with pages to color, like e.g. the page with beautiful flowers to color.
Find the link to the other coloring pages below, where you also find the link to an overview of all the pages with coloring sheets.
Mother's Day Coloring Sheets
| | |
| --- | --- |
| Coloring page for Mother's Day | Coloring flowers for Mother's day |
| | |
| | |
| | |
| Cute Mother's day coloring sheet | Coloring sheet Mother's day cake |
| | |
| | |
Mother's day greeting for coloring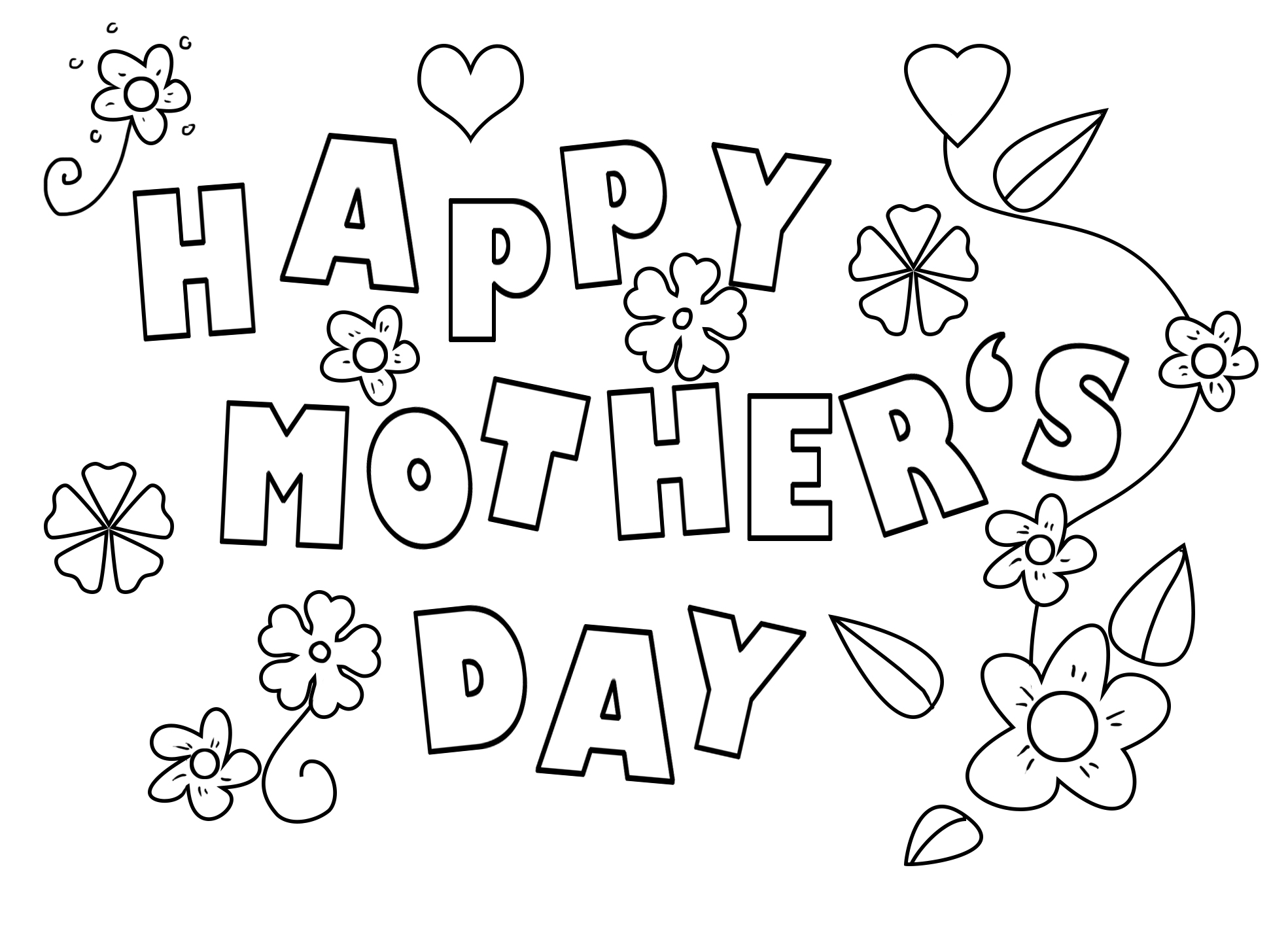 Best Mother coloring page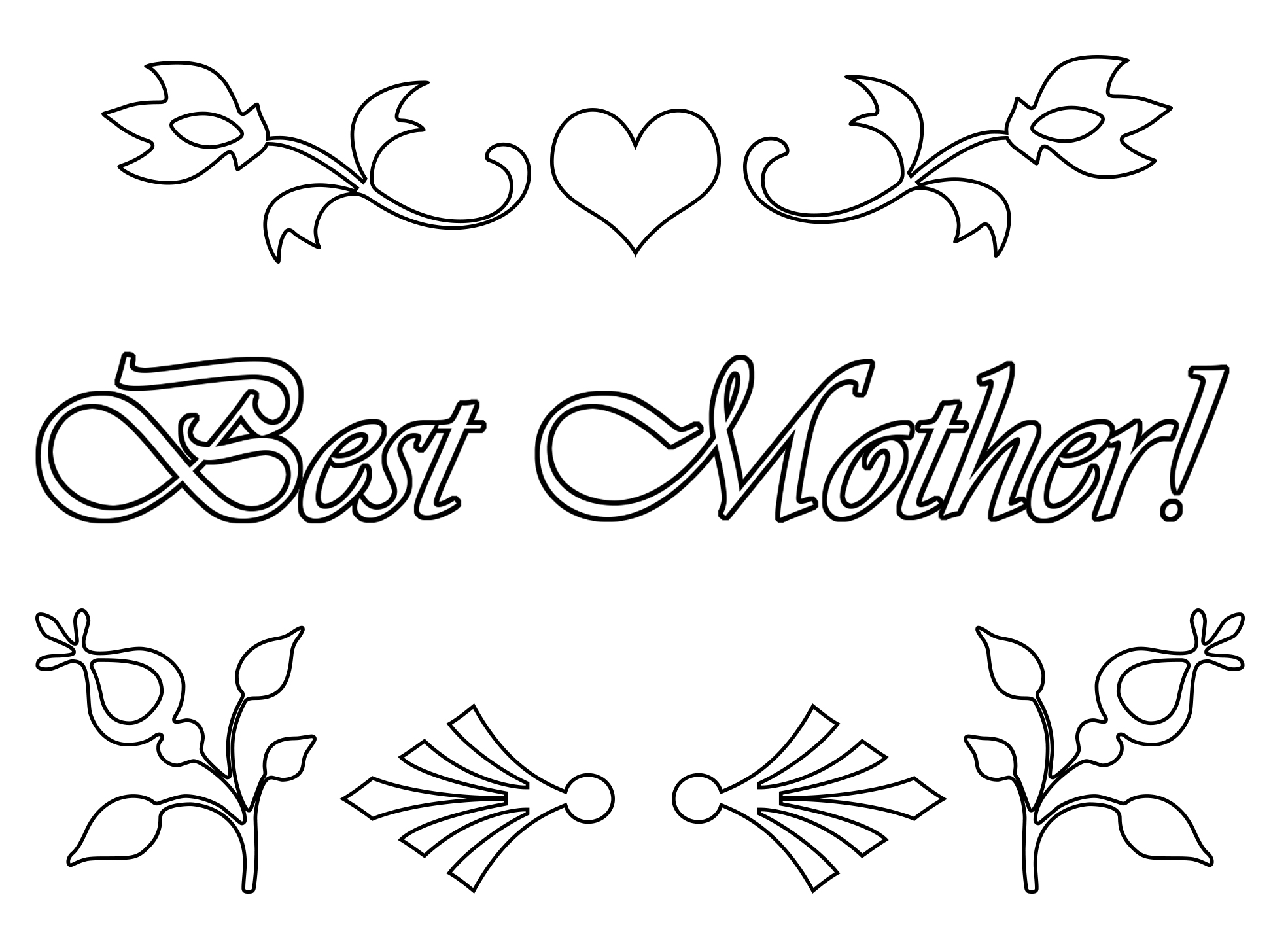 If you are also looking for a quote or poem for Mother's Day, you can find some great ones on the other pages here with Mother's Day clipart and cards, but here are some more:
Mother's Day Greetings:

"Happy Mother's Day.
We honor and love you!"

"I hope to be a mother like you.
Strong, loving, devoted, inspiring,
wonderful and cool."

"For all you've done
we should make every day
Mother's Day!"

"There's no way
to be a perfect mother,
but a million ways
to be a good one."

"Happy Mother's Day.
All our love xxx"

"Dear Mom,
I will love you forever,
and forever you will be
the most wonderful mother.
Thank you!"
More Mother's Day Coloring Pages:
| | |
| --- | --- |
| To Mother with Love coloring | Happy Mother's Day shoes and box |
| | |
| | |
| | |
| Mother hen coloring page with chicken | Mom I love you coloring |
| | |
| | |
Where Do You Want To Go Next?
| | |
| --- | --- |
| | |
| Mother's Day Clip Art: Here you find all kinds of clip art to use for Mother's Day greetings or invitations. | Mother's Day Cards: Find your Mother's Day card here, easy to print or just send on the mobile. |
| | |
| | |
| Holiday Clipart: The main page for all the holiday clip art pages here, with an overview. | Coloring pages: The main page for all the coloring pages here, comes with an overview of them all, and some special coloring sheets as well. |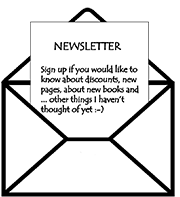 If you want to stay in touch and hear about new pages, tips and ideas about arts & crafts, please sign up for my newsletter.
I will tell you about my new books, discounts on them and when I make something special for newsletter followers.
It is totally free, and you can unsubscribe any time!