Similar to bachelor party ideas, bachelorette party ideas instead focus on just the bride-to-be and her friends instead of the groom. Referred to as a "hen party" in Europe, a bachelorette party is usually not confined to one establishment but can consist of a night on the town, limousine rental, nightclubbing, a weekend in Las Vegas or anything intending to celebrate the end of single life for a special soon-to-be-bride.
Bachelorette invitations
are usually mailed about a month prior to the bride's wedding. Bridesmaids as well as several of the bride's closest friends make all the arrangements and plan the night's festivities, sometimes with the help of the bride. Invitations should include information regarding where, when, theme of the party and RSVP request. Bachelorette party ideas regarding homemade invitations include this cute and creative project using Bachelorette Party Clipart and cardstock:
You will need different kinds of small silk flowers, black cardstock, white cardstock, template of an hourglass like a woman's figure and pink lace about one inch wide. Fold a piece of cardstock in half and, using the template, cut an hourglass shape out of white cardstock. Measure first so that it fits on half of your black cardstock invitation. Glue the hourglass onto the front of the card. Trim the top of the figure with a piece of lace.
Above the top of the hourglass, glue silk flower tops so that the hourglass resembles a flower vase. Pull off several petals from the silk flowers and glue them alongside the hourglass to give the impression of falling petals. Inside the card, write bachelorette party information in white ink.
Bachelorette Party Ideas for Locations
Options regarding venue for a party are practically endless, depending on your budget. Popular bachelorette party ideas for places to hold a party include:
• Las Vegas, New York City, Daytona Beach or Atlantic City
• A four-star restaurant followed by a night on the town in a limousine that usually means visiting a strip club for women
• A ski trip or ocean cruise
• Renting several hotel rooms and partying all night long
• A canoeing/camping trip
• Pool or beach parties
Once you decide where and how you are going to throw your party, you can start working on bachelorette party ideas for decorations, gifts, food and games.
Bachelorette Party Decorations
If you are holding the festivities in hotel rooms or renting a hall, decorating is an important aspect of throwing a great bachelorette party. Bachelorette party ideas for decorating include banners, balloons, fun male blowup dolls, streamers, confetti and party favors. Banners will turn any area into the perfect place to have your bachelorette party, and a couple of banner ideas include:
• Lettered Party Banner--Create a banner spelling out any phrase you want regarding the bride-to-be using a printer, scissors and Bachelorette Party Clipart. Just print the letters you need to spell out something like "Last Night of Freedom" or "Crazy Women Only," cut them out and use a hole-puncher to make holes in each letter. String together with a thin ribbon and hang over the doorway.
• Champagne glasses and high heels banner--Using banner paper, find appropriate images at Bachelorette Party Clipart and print as large a banner as you need. Have all the guests sign this banner and give it to the bride-to-be as a keepsake after the party is over.
Ideas for Food
If you are planning a smaller celebration, one aspect of the party should include fun food and drinks. Stick to finger foods and appetizers to feed everyone so that you do not have to stop the bachelorette party games to serve a formal dinner. One of the bachelorette party ideas for a tasty appetizer is the mini bacon and potato frittatas recipe that feeds 16, makes a good "eat and run" type of food:
• 2 cups of potatoes, finely diced
• 5 raw bacon slices
• 1 teaspoon of salt
• ½ cup of chopped sweet onions
• 2 tablespoons of Parmesan cheese
• ¼ teaspoon of dried thyme
• 2 tablespoons of chives
• ¼ teaspoon of black pepper
• 3 large, lightly beaten eggs
• 7 large, lightly beaten egg whites
• 6 tablespoons of sour cream
• Cooking spray
• Paper muffin cups
Beverages
usually involve alcoholic drinks. Some favorite drinks served at a bachelorette party include:
Fuzzy Navel
For one drink, fill a glass with orange juice and add one and ½ ounces of peach schnapps. For punchbowls, decide how many glasses each punchbowl will hold and mix accordingly. Turn a "fuzzy navel" into a "hairy navel," by adding one-ounce vodka per glass.
Long Island Iced Tea (per glass)
• ½ ounce of light run
• ½ ounce of vodka
• ½ ounce of gin
• ½ ounce of tequila
• 1 ounce of sour mix
• Splashes of soda and orange juice
• Lemon wedges are optional
A delicious, non-alcoholic punch to serve at a bachelorette party is this lemon-orange recipe:
• 2 large lemons, thinly sliced
• 3 medium oranges, thinly sliced
• 1 six ounce can of frozen lemonade, thawed
• 1 liter of club soda
• 2 bottles of sparkling apple cider
• 1 tablespoon of sugar
• 2 trays of ice cubes
Add all ingredients to the punchbowl and stir. Add sugar if you think it is too tart. When serving drinks, place two thin drinking straws into the drinks and slip a toothpick into the straws with cute images found at Bachelorette Party Clipart glued to the toothpicks to make a delightful drink topper.
Free Bachelorette Games
Bachelorette party ideas for games range from nice to naughty, from expensive to free, depending on the type of party you are throwing. Here are a couple of nice games to play during your party:
• How Well Does She Know the Groom? - Prior to the party, question the groom about his likes, dislikes, habits and other personal characteristics, such as "What is your most embarrassing moment?" and "What habits do you have that you know your bride to be does not like?" Try to ask at least 20 questions, write down the answers, then ask the bride these questions during the party. See how many she gets right and wrong!
• Rent-a-Casino Bachelorette Games - Rent roulette tables, slot machines and poker tables or make your own to create a casino environment where everyone can play for door prizes.
• Scavenger Hunt - Divide guests into groups of three or four and have a scavenger hunt in someone's backyard or expand into the neighborhood to make it more fun. Create maps and clues for everyone and use gift certificates or bottles of champagne as the treasures. Bachelorette party ideas for scavenger hunts can also include treasure hunts at night that involve glow-in-the-dark items and "scary" surprises. You might have to enlist outsiders to provide this extra attraction.
Bachelorette Bingo
Find bingo card templates on the Internet and use words like "naughty," "love" and "marriage" to create unique bingo cards. Insert Bachelorette Party Clipart around the bingo cards and provide dried beans as markers.
Slightly Naughty Bachelorette Games
Bachelorette party ideas for games can also take place in nightclubs and involves members of the bachelor party attempting to retrieve certain pieces of clothing from men partying at the club. Provide a variety of party favors to give away, with the grand prize going to someone who can find a guy who will give them his underwear!
A risqué form of Simon Says can also be played in a nightclub. The bride-to-be tells her guests to "dance with any blonde-haired guy for ten minutes", "get a guy to write his name somewhere on your body" or even "dance on table". Of course, make sure none of the Simon Says requests cause too much of a disturbance!
Bachelorette Gifts
Bachelorette party ideas for gifts are generally fun, intimate gifts that are intended solely for the bride and not the couple. Examples of appropriate gifts include:
• Fuzzy handcuffs
• Edible underwear or body paint
• Sexy lingerie
• Voodoo doll representing the husband-to-be
• Translucent high heels
• Garter belts and fishnet stockings
• Curlers, frying pan and old, dirty robe
For the perfect paper in which to wrap gifts, why not print fun Bachelorette Party Clipart onto tissue paper? Follow these instructions to print on tissue paper and you will be able to individualize your gift:
First, obtain a can of spray adhesive and lightly spray a sheet of regular printer paper. Next, press this paper onto cardboard, making sure you adhere every part of the paper to the cardboard. Peel off the paper and repeat this process several times until adhesive is no longer as sticky. Place a piece of tissue paper onto a piece of printer paper that is the same size as the tissue paper. Smooth the tissue paper until wrinkle-free and insert into your printer, and print as usual.
Discuss your bachelorette party ideas with the bridesmaids, friends and family members who will be attending the party and decide together as a group the details of the party. Be sure to canvas for get bona fide bachelorette ideas too. This way, everyone feels included and the variety of ideas will help create a more entertaining and memorable event just for the bride-to-be.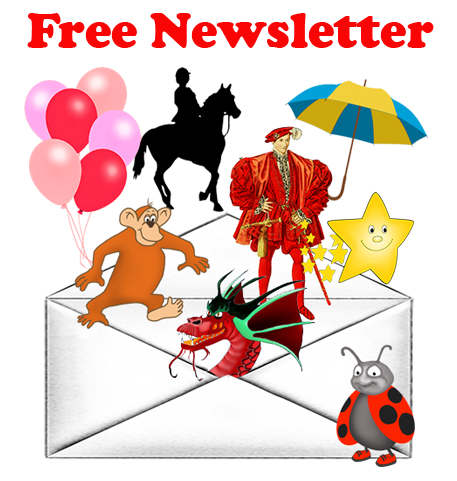 If you want to stay in touch and hear about new pages, tips and ideas about arts & crafts, please sign up for my newsletter. It is totally free, and you can unsubscribe any time!
Back to the top of this page about Bachelorette Party Ideas, Bachelorette Party Games
Also visit the other pages about party, Party Clip Art, Graduation Party Ideas, Bachelor Party Ideas, Princess Party Ideas, Kids Party Ideas, Engagement Party Ideas, Slumber Party Ideas, 40th Birthday Party Ideas, Kids Birthday Party Ideas, Retirement Party Ideas.