Choosing from the thousands of kids party ideas and themes available may seem slightly daunting to an adult but it is not to a kid.
Ask a child what kind of party they want such as what sort of theme, party games for kids, kids party food, who they want to invite, and you will probably receive a quick and passionate response.
So when you want to throw a party for whatever reason for a child, begin planning the party by asking the child to provide some basic ideas and you might be surprised at the creative suggestions you hear.
For other pages with party ideas, please take a look below on this page.
Themes
Children party ideas regarding theme can come from films, television shows, toys or anything in which the child is interested. For example, a party can have decorations and party games for kids centered around popular kids shows like: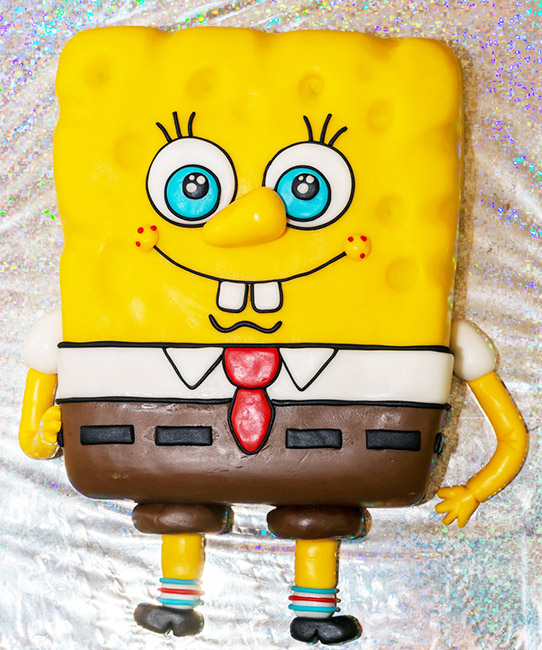 • SpongeBob Squarepants

• Dora the Explorer

• Blue's Clues

• Bob the Builder

• Yo Gabba Gabba

• Hannah Montana

• iCarly

• Power Rangers

• Pokemon
Pokemon-themed Party:
If you want to have a Pokemon-themed party, some kids party ideas that will be sure to delight all the Pokemon fans at bash include:
• Ask that guests dress like their favorite Pokémon.
• Create homemade Pokemon invitations by printing out images found at Party Clipart as well as various Pokemon pictures. Write something like "Guess what, (name of guest)? I choose YOU----to be a guest at my Pokemon party. Come and train to be a Pokemon master on (date) at (location)."
• Provide cans of Play-doh so that guests can make their favorite Pokemon.
• Give party favors such as Pokemon cards, stickers and coloring books.
• Kid party games for a Pokemon-themed party could include "Pin the Tail on the Pikachu", "Meowth's Treasure Hunt" and "Pokemon Charades."
• In keeping with the theme, kids party food could consist of cupcakes iced with yellow frosting and decorated with pink mouths and white/black candy eyes. Cut small ears from black construction paper and insert them in the appropriate places on each cupcake.
• Make "Pokemon eggs" using Jell-O-egg molds and different colored Jell-O.
Kids Party Ideas for Invitations
Kids can help make these invitations for parties they are hosting:
Beach Party Invitation
This fun in the sun party invitation needs the following materials:
• Blue cardstock
• Scissors
• White glitter
• Glue
• Party Clipart –(pictures of buckets, fish, sand castles, shining sun)
Fold the cardstock in half. On the front of the card, create a beach scene by spreading a thin layer of glue on the bottom half of the card and sprinkling glitter to represent a sandy beach. Glue the clipart you found on the card to finish your scene.
The invitation message inside the card could read something like "Ready for sun and fun? (Name) is having a beach party and you're invited to help build the biggest sand castle ever built!"
Jungle-Themed Invitations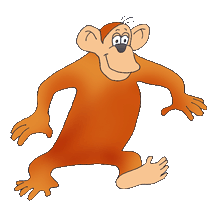 You need these materials for the wilds of the jungle party invitations:
• Paper plates
• Small wood rods
• Glue
• Images of lions, elephants, giraffes and monkeys found at Party Clipart
• Rhinestones
This invitation doubles as a fan or flyswatter if you are having the party outside.
In the middle of each paper plate, write necessary party information and then decorate the paper plate by pasting animal pictures and rhinestones around the outside of the plate. Glue a wood rod to each plate to use as a handle.
Outer Space Invitations
Kids party ideas for invitations to a space-themed party include this nifty project featuring planets and stars. This space adventure party invitation needs the following:
• Black cardstock
• Silver star stickers
• Space pictures from Party Clipart (planets, rocket ships, cartoon aliens)
• Foam pieces to use for 3-D effect
• Red glitter
On the front of the card, paste planet clipart, as well as an image of a rocket ship, gluing a small piece of foam on the back of the pictures.
Smear a thin trail of glue behind the rocket ship and sprinkle red glitter on the glue to represent flames emerging from the rocket.
Stick stars all over the black cardstock.
Find space clip art here on this page.
Inside the card, you could write "It's time to blast off, let's shoot for the stars, (name) is having a party, so pack your bags for the planet Mars!"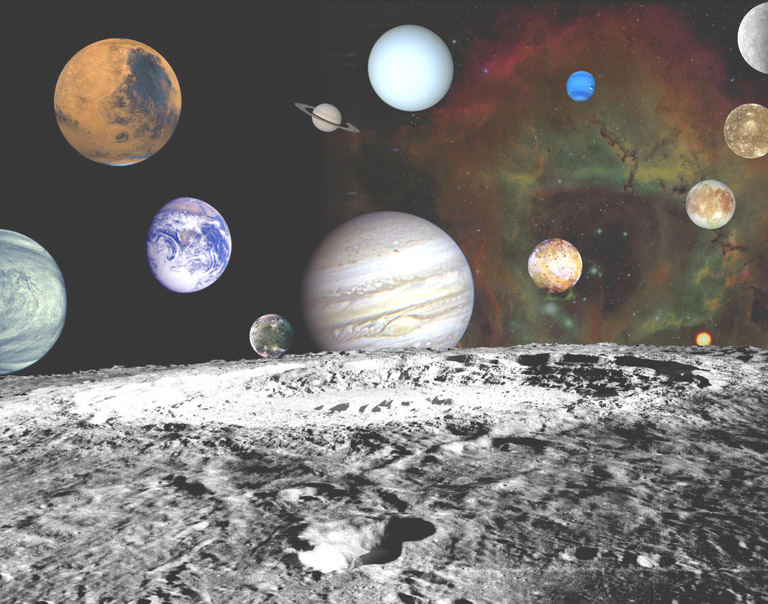 Kids Party Ideas for Entertainment
The nature of children's party games depends somewhat on the party's theme but you can also include games that have nothing to do with the theme.
Kid party games include both traditional and non-traditional fun activities:
Pass the Mystery Gift - Have guests stand in a circle and give one of them a wrapped mystery gift to start passing from one person to another. Play a silly song for a few seconds then stop the music. Whoever is holding the gift gets to unwrap it. Make sure everyone gets a gift!
Don't Drop the Egg! - Divide guests into two or three teams, depending on how many are attending the party. Give each team a spoon and an egg and instruct the first person to carry the egg on the spoon to a bowl sitting on a table about ten feet away.
The object is for each person to carry an egg without dropping it to the bowl on the table, and then take the spoon back to the next person, who must accomplish the same task. If someone drops an egg, he or she must start over with a fresh egg.
Animal Charades – Any list of kids party ideas should include a rousing game of charades. Write down the name of an animal on a piece of paper and give each child one of these animal names. Whoever guesses the most correct animals wins a door prize
Who Gets the Candy Bar? - One of the popular kids party ideas is to purchase bags of miniature size candy bars and write messages on small pieces of paper to be taped on each candy bar.
For example, write instructions such as "Give this to someone who is brave" or Give this to the person who is funny" or even "Keep me for yourself." Put candy bars in a large bowl and have guests sit in a circle, placing the bowl in the middle of the circle. Have each child close his or her eyes and pick out one candy bar at a time until all candy is gone.
Kids party ideas also include outdoor games, such as this obstacle course:
Create an obstacle course in your backyard using items such as lawn furniture, large cardboard boxes, garden hoses, big rubber balls, sprinklers and anything else applicable to constructing an obstacle course.

Have the host of the party show the guests how to complete the course by crawling under lawn furniture, crawling through open boxes, walking several feet while holding a beach ball between your knees and running through an automatic sprinkler without getting wet. An obstacle course can be played as an individual or team competition.
Kids Party Ideas for Decorations
Ideas for decorations are highly influenced by the party theme.

While you can easily purchase many SpongeBob or Dora the Explorer decorations, plates and paper drinking cups, you can also make decorations more affordably using a little imagination, your computer printer and refreshingly creative images found at Party Clipart.
Items made using clipart:
• Posters
• Banners
• Name tags
• Place cards
• Table centerpieces
• Letter banners
Print letters spelling out what you want to say, cut and paste letters on stiffer cardboard, punch a hole on either side of the letters and string them together using yarn or ribbon. Purchase printer paper with peel-off adhesive backing to make nametags using Party Clipart as well.
Party ideas for jungle-themed parties include making tissue paper flowers ahead of time or allowing children do this as a craft activity.
This project only requires colored tissue paper, pipe cleaners and glue.
Snakes can be made from old fabric scrapes, cotton balls and small staplers or glue. Have kids "stuff" their snake by laying a few cotton balls on a six inch by two inch piece of fabric and rolling the fabric together so that it can be stapled or glued.
Kids Party Ideas for Food
Kids party food should be delicious, on-the-run finger foods that do not require partygoers to sit down and interrupt game playing.
Here are some kid-friendly foods to serve that will not slow the party down or make too much of a mess.
Peanut butter and Jelly Sandwiches
Instead of cutting sandwiches in half, use cookie cutters to cut PBJs into fun shapes. Serve with cheese and apple slices.
Pizza Bites
Purchase several cans of pizza dough and roll out dough. Using a circle cookie cutter, cut out several dozen circles, top the dough circles with pizza sauce and shredded cheese and bake until crisp.
Another way to make pizza bites is to use biscuits instead of pizza dough. Flatten the biscuits slightly before adding sauce and cheese.
Pretzel Kisses
Place pretzel rods on an aluminum foil-covered cookie sheet. Have enough pretzel rods so that they lay next to each other. Sprinkle miniature chocolate chips over the pretzels and bake in the oven until the chocolate melts over the pretzels. Let the chocolate cool and harden before serving.
Healthy Banana Cookies
Makes about 15 bite-sized cookies
• 3 ½ tablespoons of melted butter
• 2 tablespoons of light syrup
• 1 mashed medium banana
• 5 ½ tablespoons of rolled oats
• 1 ½ tablespoons of sugar
• 1 medium egg
• 3 tablespoons of raisins
Mix ingredients together with a spoon. Place spoonfuls of the mixture onto a greased cookie sheet and mash down lightly with a fork. Bake for about 10 minutes. Drizzle with vanilla or chocolate icing if desired.
Implementing several of these kids party ideas into your next celebration, as well as inventing some of your own can transform a party from monotonous and traditional to fantastic and fun.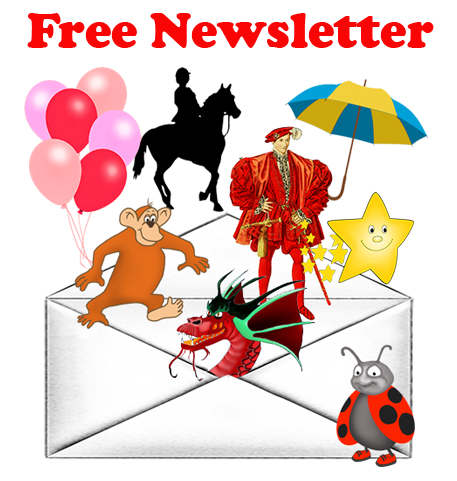 If you want to stay in touch and hear about new pages, tips and ideas about arts & crafts, please sign up for my newsletter. It is totally free, and you can unsubscribe any time!