Family and friends immediately start thinking about engagement party ideas as soon as the couple makes a commitment to one another.
Not only does an engagement party act as a way to announce the engagement, it is also a way for everyone to assemble in one place to celebrate the happy event.
Engagement party theme ideas essentially concern the impending marriage of the happy couple and usually incorporate both serious and humorous elements.
You can find a diverse variety of free party ideas on the Internet as well as ideas for food, games and gifts.
Engagement Party Food Ideas
Depending on whether you are having a formal affair or an informal, small get-together will influence your choice of food to serve at an engagement party.
Suggestions for finger foods include:
• Tortilla chips and salsa
• Assorted pasta salads
• Pigs in a blanket that is hot dogs wrapped in crescent rolls
• Bread bowl and spinach dip
• Fruit tray
• Cheese ball and crackers
• Shrimp cocktail
• Swedish meatballs
Of all the engagement party ideas for finger foods, I always liked this recipe for , which would make a delicious addition to an engagement party menu:
Serves around 20
• 3 boneless chicken breasts, defrost and cut into bite-sized chunks
• ½ cup of olive oil
• 4 cloves of minced garlic
• ¼ teaspoon of black pepper
• ½ cup of dried breadcrumbs
• ¼ teaspoon of cayenne pepper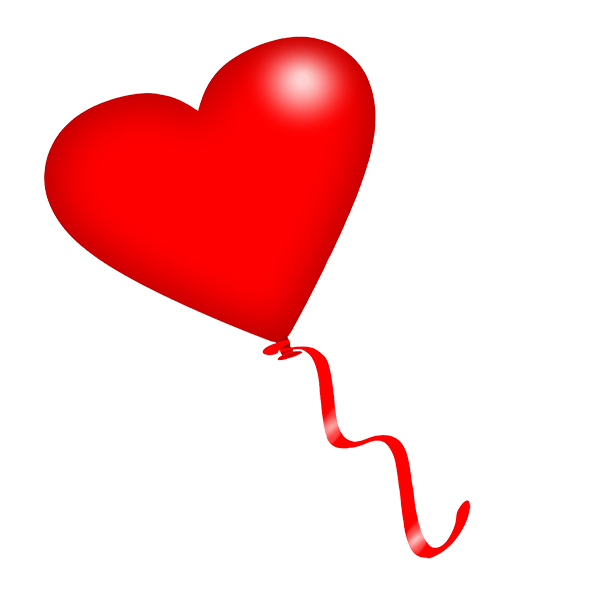 Mix the pepper, garlic and oil in a small bowl. Put chicken chunks in the mixture and let them marinate for about ½ an hour. Next, preheat your oven to 475 degrees Fahrenheit. Mix the cayenne pepper and breadcrumbs together and dip chicken chunks into the coating, covering each chunk fully. Lay pieces on a cookie sheet and bake for about 15 to 20 minutes.
Place small baskets lined with cloth to hold peanuts, pretzels and hard candies on each table. Decorate the baskets with ribbons or small balloons on sticks.
Some engagement party ideas regarding the menu for formal affairs will include salad, soup, main course and dessert. Individuals giving this type of party usually hire a caterer to accommodate a large number of guests.
Engagement Party Ideas for Invitations
Create beautiful homemade engagement party invitations using colored cardstock, ribbon, lace, glue and Engagement Party Clipart.
Obtain a photo of the happy couple together and make multiple prints either on your computer or at a photo store. Attach the picture to the front of each folded piece of cardstock to begin making the card.
Edge the card with lace or ribbon and write the names of the engaged couple below their picture.
Surround the outside of the picture as well as the inside of the card with various, engagement-related clipart, like hearts, champagne glasses, balloons, diamond rings, roses and other romantic graphics.
Print and cut out a heart template you have found on the Internet and use this to make heart-shaped invitations from large, white paper doilies.
Stiffen the doilies by applying a light coating of sugar water or starch to them. Paste a picture of the engaged couple on the front of the doilies.
Cut pieces of paper that can be folded in half. Write party information of date, time and place on the inside of the papers and paste to the back of the doilies. Decorate the doilies with colorful Engagement Party Clipart.
In addition to clipart images, here are more engagement party ideas I have found useful to enhance your homemade engagement invitation:
• Silk flowers
• Patterned wallpaper
• Rubber ink pads and stamps
• Glitter and stickers
• Sequins
• Feathers
• Felt scraps
For more formal engagement party ideas, you should always include menu information as well as availability of alcoholic drinks. Some engagement parties may be "bring your own bottle" or BYOB type affairs. You might choose not to serve alcohol, depending on the couple's preference, which would necessitate having drinks like soda, iced tea, punch or bottled water to accompany the meal.
More Engagement Party Ideas
Centerpieces for engagement parties are usually flower arrangements with baby's breath in vases tied with ribbons.
For something different, place glass bowls on table centers and fill them with water colored with food coloring.

For bowls with blue water, allow white flower tops to float in the bowl. For bowls with green water, place pink flower tops in the water. If the party is an outdoors, nighttime bash, substitute floating candles for flowers for a romantic effect.
Engagement party balloons are a nice touch to a home, church or hall where the party is taking place.
Tie three balloons of harmonizing colors together (blue, white and silver are good colors) and attach them to tables and chairs. Do not forget the streamers, confetti and noisemakers to celebrate the formal announcement of the engagement.
Engagement party ideas regarding place cards include purchasing place cards or making them more cheaply at home by using card stock, a calligraphy pen and ink and Engagement Party Clipart. Write the name of each guest on a folded piece of card stock and paste matching clipart images at both ends of the name.
While you are searching all the nifty Engagement Party Clipart for invitation and place card images, you might think about making a "Good Luck" banner for the engaged couple. Placing clipart on banners is easy using Microsoft Word's banner maker. All you need to decide ahead of time is whether you want to use banner paper or use regular computer paper and tape or staple sheets together after printing.
Engagement Party Entertainment
Party game ideas for engagement parties are amusing and fun, usually involving just the soon to be bride and groom.
However, that does not mean there are not games that involve everyone.
• Hire a DJ for dancing, with the choice of music dependent on the couple and type of people attending the party

• Hire a singer, solo guitarist or piano for a low-key type of party

• Whimsical engagement party ideas include hiring a psychic, palm reader or tarot card reader to read for guests, just for fun

• Rent or have someone bring a karaoke machine so everyone gets involved in the gaiety

• Print word search puzzles for all guests that use words pertaining to love, engagement and weddings. Place Engagement Party Clipart around the puzzle before printing. The first person to find all the words wins a door prize

• Other fun party games include drawing for door prizes, Bingo and Word Scramble. For Word Scramble, guests are provided with pencil, paper and the first names of the newly engaged couple. Whoever creates the most words using only the letters in the couple's names wins a prize
The engagement party theme will depend on the couple's preferences.
For example, for country-loving couples, you could have a "Hoedown" engagement party in a barn, complete with hay, wagon rides, picnic tables and country music.
Decorations for a barn party might include centerpieces of sunflowers or violets, checkered tablecloths and food such as fried chicken, corn on the cob, baked beans and apple pie.
Engagement party ideas for couples that are still attending college include a "toga" or "Greek" party. Guests must arrive wrapped in sheets and wearing sandals.
Use wooden chairs and tables covered with red or purple tablecloths and fruit bowls for centerpieces. Invitations can be made using clipart images of ancient Greek gods and goddesses, as well as Engagement Party Clipart.
For the adventure-loving couple, planning an exciting engagement party centered on kayaking or whitewater canoeing would be a fun and memorable type of party.
Pack a picnic to take along as well as extra clothes. On the other hand, you could turn it into a weekend camping trip.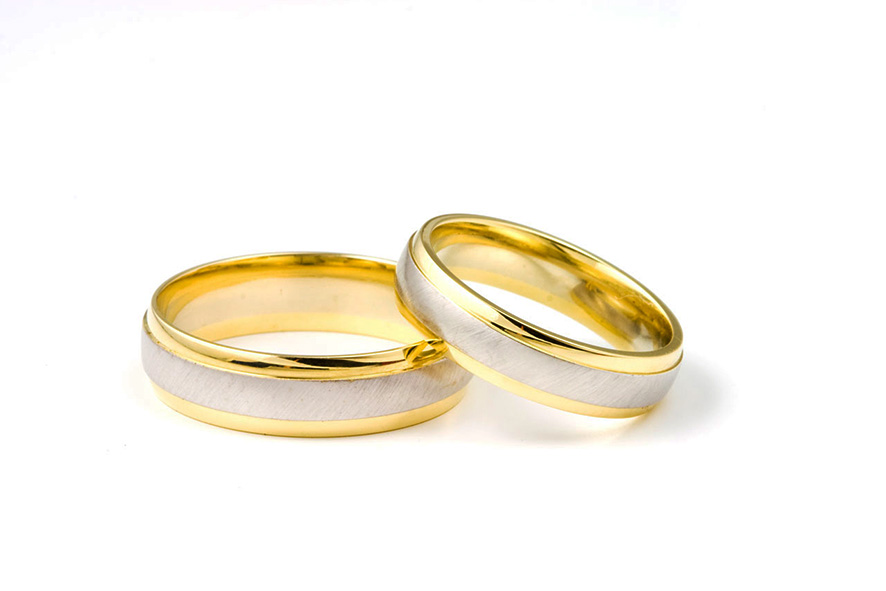 Engagement Party Ideas for the Perfect Toast
I have always found this advice to be useful when giving a professional-sounding toast:
• Preparing your speech in advance and do not wait until the last minute thinking it will not be hard to say something meaningful and coherent about the couple.

• Prior to beginning your speech, thank your guests for coming to the party and make sure to recognize anyone who has come a long way to attend.

• Tell amusing or poignant anecdotes about the couple such as how they met, how they have overcome obstacles, plans after they have for their future together.

• Say positive things about the couple, such as what you see in their future because of their strong personalities and love for each other.

• Wish them all the success and happiness in their future lives together.

Engagement Party Gifts
When you are deciding on the gifts for the couple, consider some of these ideas:
• Gift certificates for restaurants, movie rentals or weekend packages at hotels
• Wedding scrapbook or photo album
• Bottle of champagne or wine in a gift basket
• His and her t-shirts, pillows, bathrobes or pajamas
• Gourmet coffee or food baskets
• Cookbooks
• Matching suitcases
• Monogrammed set of wine glasses
• Personalized welcome doormats imprinted with the couple's first names
By viewing the many delightful graphics at Engagement Party Clipart, you can access a variety of inspirations regarding invitations, decorations and other engagement party ideas. See what sort of wonderful items you can come up to enhance the happy couple's engagement party.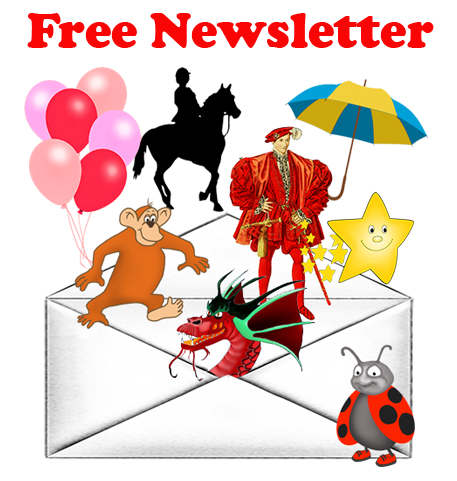 If you want to stay in touch and hear about new pages, tips and ideas about arts & crafts, please sign up for my newsletter. It is totally free, and you can unsubscribe any time!
Back to the top of this page about Engagement Party Ideas
Visit Homepage and other pages here on Clipartqueen.com related to this one: