Even in ancient Greece, men were busily searching for the best bachelor party ideas weeks before the groom's marriage. Brothers and friends of the groom in 5th century Sparta gave lavish dinners for the soon-to-be married man, played games and engaged in rowdy activities several days prior to the wedding. Today, this tradition still exists in many cultures and is de rigueur for any potential groom and his wedding party that includes best men and close friends.
The traditional bachelor party consists of the groom's wedding party renting a limousine, carousing the night away by barhopping, and getting extremely intoxicated. Yet, while the common idea of bachelor party is as depicted in the film American Wedding Bachelor Party, other venues exist for grooms that are not receptive to such high revelry.
Basic Planning
While considering possible bachelor party ideas, some very basic planning to get out of the way includes:
• Date - Try to schedule the party on the same day that the bride is having her bachelorette party. This keeps everybody busy so neither the bride or groom is brooding about the questionable activities in which the other may be participating. Another possibility is that the two parties join later in the evening.
• Ask what the groom wants - Remember this party is for the groom and not the wedding party, besides the honoree may have the best bachelor party ideas. Plan something that he likes to do, regardless if you approve or like it. Keep the details a mystery so the night is one surprise after another for him
• Theme - Make a list of several bachelor party ideas concerning where you plan to have the party and ask the other guys which one they think the groom would prefer. Preferences for location of the party will depend on how much money everybody is willing to contribute and work schedules, in case the bachelor party is more than a two-day affair.
Bachelor Party Suggestions
Some fun party games and themes for the soon to be married gentleman and his friends include:
• Surfing Party - One of the great bachelor party ideas is to rent a hotel room on the coast for the weekend and spend several days swimming, surfing, scuba diving, hang gliding or deep-sea fishing. Hotels usually have nice lounges where the groom and his buddies can eat and drink in the evening. You might be able to rent a banquet hall at one of these beach hotels as well.
• Jump out of an Airplane - Bachelor party ideas should include activities out of the ordinary. For most people nothing could be more daring and extraordinary than parachuting out of an airplane. Skydiving for the first time would certainly be a first-time experience no groom would ever forget!
• Viva Las Vegas - For smaller bachelor parties, fly everyone out to Las Vegas and spend a weekend in Sin City. Just do not tell the bride-to-be!
• Surviving the Rapids -You can plan a camping trip for the groom that includes white-water rafting or kayaking with his best friends.
• Day at the Stadium - If the groom is a sports fanatic, take him to see his favorite sports team in the team's hometown. Someone living in Ohio who is a San Francisco 49ers fan would be thrilled to fly to Frisco and watch his favorite football team in their home stadium.
• Paint Ball—If the groom is a fan of a sport like paintball, take him and the wedding party to a place where everyone can play an exciting game of paintball before eating and drinking the night away.
• Traditional Games—More affordable bachelor party ideas can involve a fun night of bowling or an all-night game of poker at home. Some bowling alleys will allow you to reserve several lanes so you do not have to worry about splitting the wedding party among separate lanes. If the groom is a regular bowler, a great bachelor party gift would be a new bowling ball just for this occasion.
Bachelor Party Ideas for a Backyard Barbecue
If the bachelor party guest list is under 20, having an afternoon barbecue along with bachelor party games, a keg or two and a roast of the groom is an enjoyable way for the groom to spend his last hours as a single man.
Hire a caterer to provide food for the barbecue and ask that everyone contribute to purchasing the beer kegs. When evening arrives, have outdoor lights ready to illuminate the bash and a long banquet table set up to roast the groom with plenty of toasts and humorous, but well-meaning jokes.
Bachelor party ideas for activities at the backyard barbecue include party game ideas such as horseshoes, laser tag, lawn darts and corn hole are all great activities if the guests are interested.
Corn Hole
Similar to horseshoes, corn hole is played with any number of people or teams. All you need are eight small bags filled with dried corn and two raised platforms with six-inch holes placed at the end of each platform.
Depending on how many people or teams are playing dictates how many different colored corn hole bags you will need. For example, if you have four teams of four players each, then you will need 16 bags of corn with four sets of four bags colored the same to indicate teams. The goal of corn hole is to be the first team or individual to get 21 points. Any bag falling through a hole is worth three points. Bags falling on the board but not in the hole are worth one point. Bags failing to land on the board or into the hole receive no points.
Dividing the groom's wedding party into two teams for a game of backyard football is another one of the fun party games to play at a barbecue bachelor party. Throwing a Frisbee, visiting a putt-putt golf course after eating or going fishing at a local lake are other bachelor party ideas, which the groom may enjoy as well.
Bachelor Party Invitations
Sending invitations to potential bachelor party attendees is not something the best man or best friend of the groom considers when planning a bachelor party. However, if the bride is helping her soon-to-be husband with the details of his final fling with singlehood, she might want to make invitations to save on costs.
Themed Invitations
Find templates of images pertaining to the theme of the bachelor party, such as fish, limousines, bowling balls or footballs and use them to cut invitation cards from white, black or gray cardstock. Decorate the front of the invitation by making a collage of images found at Bachelor Party Clipart. Examples of good clipart images include beer bottles, ball and chains, pictures relevant to the theme of the party and grooms. Write a funny verse inside the card providing information about the party. Bachelor party ideas for clever invitation sayings include:
Bob Brown is tying the knot
Thought you would like to know
We're having a bachelor party for him
Before he's forced to lay low!
(Host's names, date, time and location)
Here is another one:
Judy has finally caught Bob
Hook, line and sinker
So come to his bachelor party
To make him feel like a stinker!
One more:
Want to help Bob celebrate?
You know he's getting hitched
So join us in celebrating
His marriage to--
Elizabeth!
Toasts for a Bachelor Party
While roasting the groom is the norm, all too often those roasts are just plain mean-spirited. So why not use this opportunity to toast the groom's wisdom in falling in love with that particular lady, with perhaps a little dig at all the bachelor-things he's giving up:
· "I propose a toast. Let us toast the good things in life. Freedom, irresponsibility, and young girls in bikinis. These are but some of the things you will be giving up, but we are sure you will be getting much in return: mainly that one person who is be by your side through thick and thin."
· "Although we gather tonight for a night of fun and teasing, we also remember the spark we see in our friend's eye when he is with his bride to be. We know the happiness that burns in him, and how he suffers when they are apart. To our friend and his coming marriage. Cheers!"
· A toast to us all. For tonight we lose another good man to the hungry beast of marriage and good sense. But it is not him for whom we should mourn. Oh no, he goes to a better place. it is us that have to remain behind and drink the booze, chase the girls, go to the ball games, and party on into the night that must suffer. May we have the strength to endure this trial.
Bachelor Party Ideas for Decorations

Hang a banner or two in the backyard or over a doorway if the party is being held in someone's house. Banners are easily made on the computer by inserting fun images from Bachelor Party Clipart onto the banner document and printing it.

You can also include lettering to spell out special, humorous messages like "Bob is saying sayonara to single life" or "We won't forget you, Bob".



Bachelor Party Ideas for Cocktails

If the groom's wedding party is not renting a limousine to chauffeur them through their night of debauchery, always make sure that your list of bachelor party ideas includes designated drivers for everyone who is drinking.
Bachelor parties are rarely held without alcoholic beverages and some great bachelor party ideas for mixed drinks include:
Between the Sheets Cocktail:
• 1 ounce of brandy
• 1 ounce of light rum
• 1 ounce of triple sec
• 1 ounce of lemon juice
Shake ingredients together with 1/3 part crushed ice. Strain before pouring into a cocktail glass.
Jalapeno Margarita Cocktail
• 2 cucumber slices
• 3 jalapeno slices
• 2 ounces of Cointreau
• 1 tablespoon of agave nectar
• 2 ounces of silver tequila
• Lime juice
• Salt
Shake all ingredients together and then strain before pouring into a salt-rimmed margarita glass.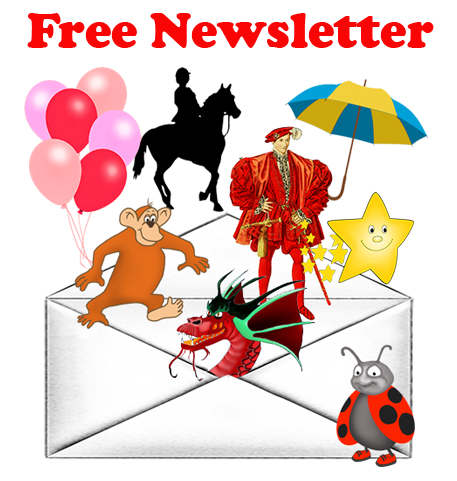 If you want to stay in touch and hear about new pages, tips and ideas about arts & crafts, please sign up for my newsletter. It is totally free, and you can unsubscribe any time!
Back to the top of this page about Bachelor Party Ideas, Bachelor Party Games
Also visit the other pages about party, Party Clip Art, Graduation Party Ideas, Princess Party Ideas, Kids Party Ideas, Kids Birthday Party Ideas, Engagement Party Ideas, Slumber Party Ideas, 40th Birthday Party Ideas, Bachelorette Party Ideas, Retirement Party Ideas.