This page, Graduation Party Ideas, is one of many party pages on this website.
If you do not find what you are looking for on this page, please have a look at one of the other pages which you can find as sub-pages to Party Game Ideas.
There you will find lots of ideas for games, decorations and food. Take a look at the links to relevant pages below at the bottom of this page.
Celebrate a student's academic milestone by searching for great party ideas and creating a memorable gala that he or she will always remember.
To begin planning a high school or college graduation party, a list of things you might want to consider when budgeting for the party include:
• Venue
-
Decide if you are going to have the party in your backyard, in your home, at a park or in a banquet hall

• Catering services/ food/beverages
• Graduation party decorations
• Invitations
• Entertainment, music and games
• Graduation party favors
• Thank you notes
Decorations
Ideas for a backyard event or for afternoon affairs include wrapping crepe paper that is the graduate's school colors around tree trunks or tying colored balloons to tables, shrubs and patio furniture.
Place both large and small citronella candles around the area to repel insects.
In case of rain, too much sun and tool little shelter or if the party is too large to have inside the house, rent two or three canopy shelters to keep everyone dry, cool and comfortable.
For an evening party, you can also use large, stand-alone citronella candles that illuminate the area while keeping away mosquitoes.
Wrap shrubbery and trees with twinkling lights in the school colors if you can find them. Place a graduation photo of the student on each table in a light-up frame.
Hire a DJ and put strobe lights around the dance area.
Do not forget to make a few "This Way to Dave's Graduation Party" signs so that no one gets lost on their way. Stick one at the beginning of your street and at other strategic points leading to the party. Decorate it with brightly colored balloons so that guests do not miss it.
Invitations
When you are filling out invitations for a graduation party, remember to include the following information:
• Date—month, day, year
• Time—start and end time, if you plan on stopping the party at a certain time
• Location of party—street, number, city and state
• RSVP request—include a phone number where you can be reached or a message can be left by those calling to say they will or will not be able to attend
• Hosts of the party—who is giving the graduation party
• Dress--specify whether you are throwing a casual party or formal event
Create homemade graduation invitations that resemble rolled diplomas by dipping white printer paper into tea water to stain them an antique brown color.
Just steep two teabags in a pot of boiling water and let the water cool. Dip paper into the water and let dry.
Before staining paper, find background clipart at Graduation Clipart and create invitations using an enlarged image.
Obtain a calligraphy pen and write information on the invitation.
Roll up each invitation and tie them with school colored ribbons.
Graduation Party Food
Of course, one of the most important components of graduation party ideas is what kind of food you will serve to guests.
Since both young people and older adults will be attending the party, you should have a combination of food types that appeal to both age groups.

For example, grandparents may enjoy this
Apple cranberry coleslaw with cashews recipe:
• 1 large diced apple
• 1 cabbage head thinly sliced
• 1/4 cup of dried cranberries
• 3/4 cup of toasted, coarsely chopped cashew nuts
• 2 tops of green onions--diced
• 1/2 cup of Half and Half
• 1/4 cup of apple vinegar cider
• 1/4 cup of sugar
• Pinch of pepper
In large bowl, mix apple, cranberries, cabbage and onions together.
Whisk vinegar, cream, sugar and mayonnaise in another bowl.
Stir cabbage mixture in with cream mixture and season to taste with pepper.
Toss in cashews and blend.
Alternatively, the younger crowd will probably like this much better:
Cheese calzones ingredients:
• Pizza dough either made from scratch or bought premade
• 1 pound of ricotta cheese
• 1 cup of shredded mozzarella
• 1 pinch of black pepper
Preheat your oven to 450 degrees Fahrenheit.
Spread a 6 ounce dough ball on a floured surface until you have a 6 inch circle. Mix the mozzarella and ricotta cheese.
Put 2/3 cup of this mixture on one side of the circle and fold it so that the cheese is sealed inside the calzone.
Bake calzones on baking sheet for about 15 minutes or until brown. Serve with pizza sauce.
This recipe serves two to four people so just double the ingredients to make as many as needed.
Other ideas regarding menu selections include:
• Barbecue chicken wings
• Party mix, a mixture of pretzels, peanuts, M & M's and Chex cereals
• Cheese ball and crackers
• Deviled eggs
• Fruit tray
• Stuffed baked potatoes
• Graduation cake
One idea for cupcakes for the graduation party is to decorate them with homemade toppers using only cardstock, toothpicks, glue and Graduation Clipart.
Cut circles from cardstock in school colors and then print and cut out clipart images appropriate for a graduation party.
Paste these graphics on the circles.
Glue one toothpick to each circle and insert the toppers into the cupcakes.
Graduation Party Beverages
Depending on the guests, traditional alcoholic and non-alcoholic drinks are often standard fare at any party.
One of the ideas for a delicious beverage to serve with graduation party food includes this
Mango-cherry slush:
• 1 1/2 cups of water
• 4 cups of mango, chopped
• 1 cup of orange juice
• 1 tablespoon of lemon juice
• 2 tablespoons of sugar
• 2 tablespoons of maraschino cherry juice
Process all ingredients in a blender until smooth.
Pour the mango-cherry slush into a pitcher and let guests serve themselves.

Graduation Party Decorations
Ideas for decorations for your party without spending a lot of money includes making them at home with items you probably have lying around the house.
A circle banner decoration to hang over the doorway, requires the following materials:
• Colored cardstock or poster board
• Ribbon
• Circle template
• Letters that can be printed and cut out to spell a message
• Glue
• X-Acto knife
Find the letters you want for your message and enlarge them if necessary.
Cut out the appropriate number of circles to accommodate the amount of letters included in your message.
Glue letters onto the middle of the circles. Then, using the X-Acto knife, make little incisions at both sides of the circles through which to thread a ribbon to connect all the circles.
Other graduation party ideas for decorations include banners made on a computer and printer by using clipart images and text.
Have all the guests autograph the banner and present it to the graduate as a keepsake after the party.
Ideas for Fun Favors
Hand out these enjoyable items to guests:
• Key chains containing the graduate's picture
• Candy tins shaped like a graduation cap
• Mini hand clappers and noisemakers
• Photo cubes
• Travel mugs printed with the graduation year
• Photo buttons
• Personalized chocolate coins
Graduation Quotes to Use in a Speech
Graduation party ideas should always involve speeches commonly given by family members and friends regarding the graduate's accomplishment at the beginning of the party.
Enhance any speech with one or more of the following quotes:
• You have brains in your head. You have feet in your shoes. You can steer yourself in any direction you choose. You're on your own. And you know what you know. You are the guy who'll decide where to go. --- Dr. Seuss

• Twenty years from now, you will be more disappointed by the things that you didn't do than by the ones you did do. So throw off the bowlines. Sail away from the safe harbor. Catch the trade winds in your sails. Explore. Dream. Discover. --- Mark Twain

• Education is the most powerful weapon, which you can use to change the world. --Nelson Mandela

• The tassel's worth the hassle! --Unknown
Ideas for Games and Entertainment
Entertainment and games are an important part of many events, including these graduation party suggestions: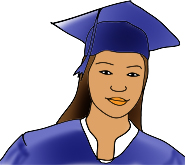 • Fill a large glass jar with pennies while counting how many you put in the jar. Ask guests to guess how many pennies are in the jar. The closest guess wins the jar.
• Smaller parties can engage in a fun game of charades, bobbing for apples, badminton, horseshoes or limbo.
• Give everyone a piece of paper and pencil. Tell them to draw the face of any one of the guests. Place all the pictures on a table, mix them up and have everyone take one picture. They then have to guess who that person is by taking the picture to that person
• Divide the party into two teams. Place two goldfish bowls apart on a table and give each team member a ping-pong ball. The team who gets the most ping-pong balls into their goldfish bowl is the winner.
__________________________________________________________________________________
Graduation party ideas are not just limited to high school or college graduations.
You can also have a party for the preschool or kindergarten graduate, with a fun variety of graduation party favors, graduation party food and graduation party decorations from which to choose.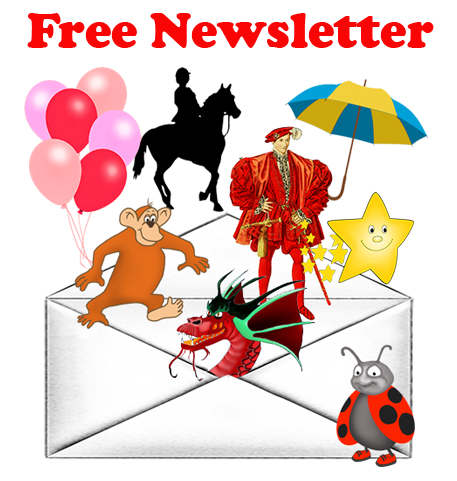 If you want to stay in touch and hear about new pages, tips and ideas about arts & crafts, please sign up for my newsletter. It is totally free, and you can unsubscribe any time!
Back to the top of this page about Graduation Party Ideas
Visit Homepage and other pages here on Clipartqueen.com related to this one: