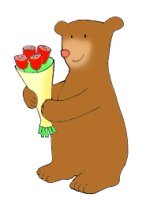 I am going to make a lot of pages with Valentine graphics, and this one with Valentine Bear is going to be loaded with drawings of cute Valentines Day pictures with bears with hearts, flowers and other stuff for Valentine.
On my website, Clipartqueen.com, you will already find an other page with Valentine Clipart, with my own original drawings and clipart made of old pictures.
Below on this page you find links to all the pages with Valentine stuff I have mad, or go to the page Valentines Day Ideas, where you find an overview with a short description.
All the cards and clipart are free for you to use, as long as you follow two simple rules you can read about on Homepage.
But now have a look at the different Valentine Day Graphics on this page, and also the Valentines Day Poems I have collected.
Decorating a homemade card with a valentine bear as well as other Valentine Day graphics is a guaranteed way to warm the recipient's heart. Cute, cuddly and heart-warming, clipart and pictures of bears usually present the image of a fuzzy, smiling bear holding a heart, balloon, a bouquet of flowers, a box of candy or other Valentine-oriented item in his paws.

Sometimes the bear will be surrounded by the words "I love you", "be mine" or "Happy Valentine's Day", depending on the relationship of the recipient to the card sender. Everybody likes receiving a card or even a letter embellished with valentine clipart and the sweet image of a happy, smiling bear.
Valentines Day Pictures with a Valentine Bear:
| | |
| --- | --- |
| Valentine bear waiting for a kiss PNG | Cute Valentine Bear red heart PNG |
| | |
| | |
| | |
| Valentine Graphics PNG | Valentine Graphics |
| | |
| Postman bringing Valentine heart | Black/white Valentine post |
| | |
| | |
| Valentines Day Clipart | Valentine Clipart |
| | |
| Brown bear with Valentine card | Sketch bear with Valentine card |
| | |
| | |
| Valentine Clipart | Valentines Day Clipart |
| | |
| Cute bear taking bath in Valentine hearts | Sketch of cute bear taking a bath in hearts |
| | |
| | |
| Valentines Day Pictures | Valentines Day Pictures |
| | |
| Bear writing Valentine letter with heart | Bear writing Valentine letter sketch |
| | |
| | |
| Valentine Graphics PNG | Valentine Graphics PNG |
| | |
| Valentine kiss bear and polar bear | Valentine kissing bears |
| | |
You can click these clipart to see the real size of these Valentine Pictures. Use the download button to save them and use them for invitations, letters, mails.
They will make some cute and beautiful place cards, and make somebody happy if they are used as gift cards.
Making a Valentine's Day PowerPoint
PowerPoint projects are easy to create and can be sent via email. PowerPoint is one component of the Microsoft Office package and is extremely popular with students, business people and other individuals who want to present an idea, training program or marketable item in a way that is interesting and full of imagery. However, PowerPoint can be made to appear like an extended Valentine's Day card in a matter of minutes by uncomplicated implementation of valentine graphics or even an animated valentine bear waving hello on the first slide.
Basic information regarding the creation of a PowerPoint includes:
• A PowerPoint is a series of slides presented one after another, with each slide containing text, images, animated images or photographs. A slide show is initiated by clicking the mouse button or can be set to automatically change slides.
• Each slide can be formatted individually using different fonts and images.
• Images are easily uploaded into a PowerPoint by using the "insert" command.
• PowerPoint slides can be printed out individually or as a set of two, four, six or eight slides on one piece of paper.
• Slides can appear to zoom, fade or dissolve into view. Many other options are available involving this type of formatting as well.
• Sounds and music can be inserted into a PowerPoint project.
• PowerPoint provides a tutorial but many of the features are self-explanatory. The basics of PowerPoint can actually be learned within 30 minutes.
As an enhanced Valentine's Day type of e-card, a five or six-slide PowerPoint presentation embellished with lovely valentine graphics, a fancy, flowing font, and a smiling, chubby-cheeked valentine bear gracing the last slide is a great way to give a special gift to someone who will not be with you on Valentine's Day.
Valentine Bear:
| | |
| --- | --- |
| Valentine Bear with red rose | Sketch bear with Valentine graphics |
| | |
| | |
| | |
| Valentine bear with bird PNG | Cute Valentine bear thinking hearts PNG |
| | |
| | |
| | |
| Dreaming Valentine hearts | Bear with Valentine flowers |
| | |
| | |
| | |
| Valentine balloon heart bear | Cute bear with Valentine dress |
| | |
| | |
Valentine's Day Poems and Sayings with Teddy Bears:
I have collected some Valentine's day poems and sayings to go with the Valentine bear graphics
I have used some of them on my Valentine Greetings, below on this page.
"A Valentine Teddy for You:
This teddy is a symbol of our
friendship and signifies how important
you are to me.
May your days always be blessed
with happiness and love."
"You are the warmest,
sweetest, loveliest person I know..
On this Valentine's Day
here is a cuddle from me to you.
Love you!"
"I love to HUG YOU
You are my TEDDY BEAR"
"You're just like a TEDDY..
warm sweet and cuddly too
It's Valentines Day
and I'm thinking a lot about you"
"I send you a BEAR hug"
"Valentine
you are beary cool!"
"I'm beary happy you are in my class"

"You're beary special"

"Life is more bearable with you in it"

"You are sweeter than honey, Valentine
Be my honey, Valentine"

"Life would be un"bear"able without you"

"I love you beary much"

Other Uses for Valentine Graphics

Additional uses for bear and other animal graphics include:
• Creating a special Valentine webpage

• On fundraising flyers or posters

• On a "love coupon" printed out and given to your significant other which says things like "redeem for one foot massage" or " this love coupon good for one delicious, home-cooked meal". A valentine bear coupon could say something like " Good for one beary romantic evening."

• On business cards advertising companies that sell Valentine's Day merchandise

• As coloring pages for an elementary school project or to make small valentines to trade with classmates on Valentine's Day

• A Valentine bear or other animal graphic that has been enlarged would be appropriate for advertisement of Valentine's Day specials in a pet store of animal shelter

• If an infant is born on Valentine's Day, his or her scrapbook could be decorated with various valentine clipart, especially valentine bears, ducklings or other baby animals

• When planning a Valentine's Day party for someone special, create your own invitations using white card stock and downloading Valentine Day graphics to print, cut out and paste on blank invitations.
Valentine Bear Clipart:
| | |
| --- | --- |
| Valentines Day Clipart | Valentines Day Pictures |
| | |
| Bear in cake with Valentine hearts | Sketch Valentine cake with hearts |
| | |
| | |
| Valentines Day Pictures | Valentines Day Clipart |
| | |
| Valentines gift | Valentine present |
| | |
| | |
| Teddy bear with I Love You heart JPG | Teddy bear and a red Valentine heart JPEG |
| | |
| | |
| | |
| Red Valentine heart bear | Valentine Teddy flower |
| | |
| | |
Valentine Bear Clipart
| | |
| --- | --- |
| Bear hug Valentine clipart PNG | Bear couple love heart PNG |
| | |
| | |
| | |
| Valentine bear red love heart PNG | Two love bear in a boat PNG |
| | |
| | |
| | |
| Two Valentine bears with heart PNG | Cute Valentine bear PNG |
| | |
| | |
Some of these Valentine bears are made from clipart from
this website.
Animating Valentine Bear Clipart
Enriching an individualized card with beautiful and unique valentine clipart is one way of showing someone how much you care but have you thought about animating the clipart?

Images that are GIF files, or files created in a "Graphics Interchange Format" can be still or static images or they can be animated, either by the creator or by the person wanting to add movement to the static image. When a GIF is animated, the technology behind it is similar to the basic technology used when you make a flipbook animation. If pictures of valentine bears were drawn on fifty individual pages but each drawing exhibited a slight alteration from the other, the effect would be like watching a movie. This is essentially, how a GIF animation works as well.
It is easy to add movement to any valentine bear GIF or valentine clipart by using any one of several free animation programs available for download on the Internet. A few of these GIF animators include:
• Animated GIF Generator Tool at www.imagetools.com
• GIF Animation and Avatar Generator at www.gifup.com
• Falco GIF Animator, freeware offering a variety of tools allowing you to edit Valentine Day graphics as well as animate them
• Gimp at www.gimp.org offering excellent image manipulation capability and easy instructions
• Microsoft GIF Animator containing tutorials to assist with the animation process
To animate a saved GIF, just upload the image to the program and follow the instructions provided by each animation tool. Make sure any valentine bear image or other clipart is in the GIF format, as some of these free programs will convert only GIF files.
Whether you are animating valentine graphics for a customized e-card, webpage or even a PowerPoint show, making a valentine bear jump up and down, dance, hop or wave his arms is sure to charm the recipient of such a creative greeting. Additionally, programs capable of changing the motion and speed of the animated GIF are also available if you find valentine clipart that you like but would prefer a different animation style.
Bear Valentine Greetings
You can find lots of Valentine cards with bears on the pages here with Valentine cards, please see the picture links below.
Here you get smaller Valentine greetings with bear motives and text.
| | |
| --- | --- |
| A beary Valentine greeting | Two bears in a boat greeting |
| | |
| | |
| | |
| Bear hug Valentine's day greeting | Cute Valentine's day greetingg |
| | |
| | |
**************************
In addition to the cute bears you see on this page there is a page with lots of teddy bear clip art, like this one: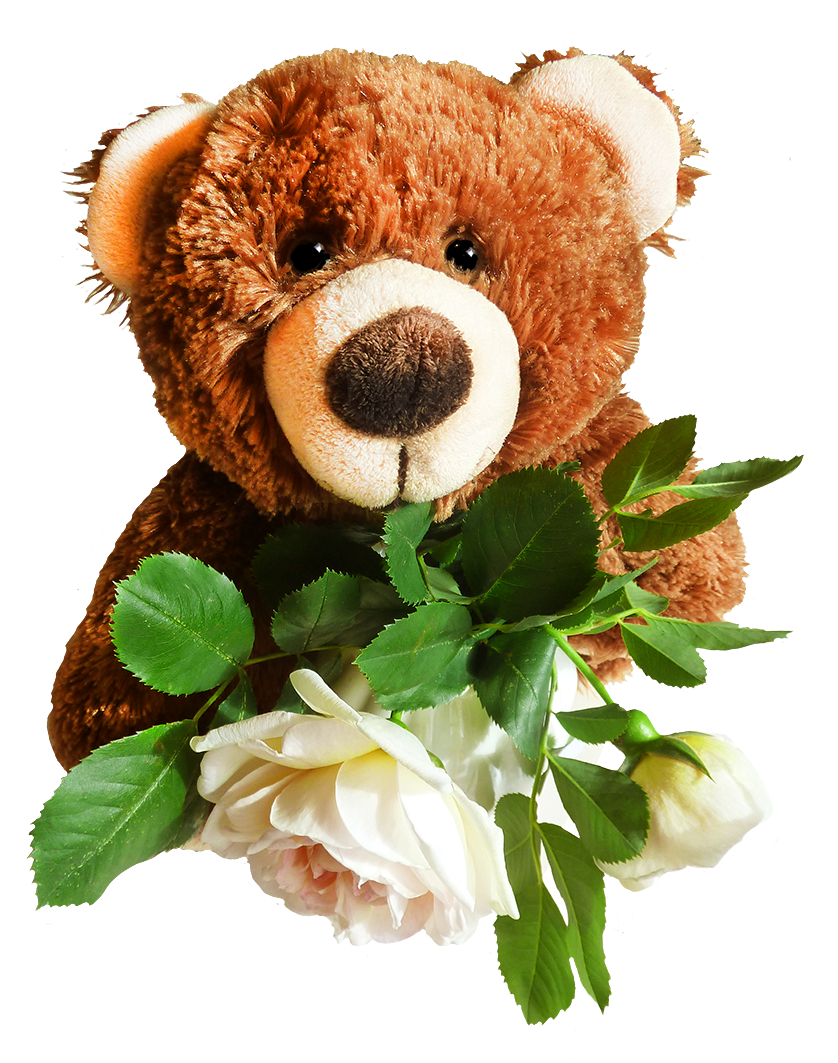 Where Would You Like To Go Next?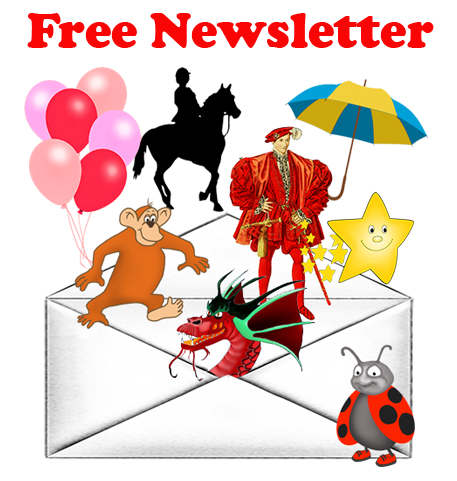 If you want to stay in touch and hear about new pages, tips and ideas about arts & crafts, please sign up for my newsletter. It is totally free, and you can unsubscribe any time!