This page Valentine Greeting Cards is one out of several pages on this website with free Valentine cards to print.
Se the picture links at the bottom of this page to all the other pages with Valentine stuff.
You can use the Valentine cards on this page for free, just like all the other clipart on this site, as long as you follow the two quite simple and "common sense" rules, that you can read more about on Homepage.
I hope that you will like these Valentine cards. They are kind of different from the cards on the other pages, because I want some cards to be more modern or simple.
They are made out of the clipart you can find on the page with Valentine clipart, and if you yourself master a program like Photoshop or something maybe a lot simpler, you can have some ideas of how to make your own personal printable Valentine cards.
On the other pages you will find other kinds of printable Valentine cards, and get ideas of how to create your own handmade Valentine cards.
Most of the Valentine cards below are in the size approx. 12 x 9 cm. You can find 10 printable valentine cards here, with Valentine hearts and Valentine roses, modern or romantic.
You will also, below, find romantic phrases to put in Valentine cards, and gifts that goes well with a Valentine greeting card.
1st Valentine Greeting Cards
Hidden between the love hearts and the other love drawings on this cards you find the text:
"Be my Valentine".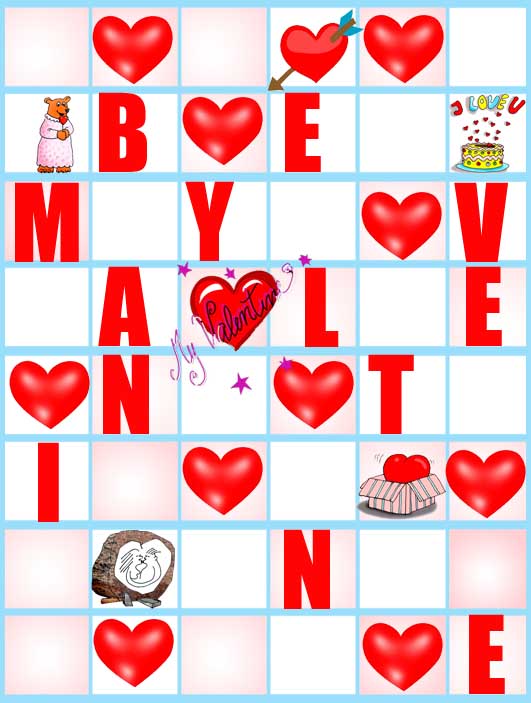 ------------------------------------------------------------------------
2nd Valentine Greeting Cards
This Valentine card is for people who really likes things so be simple!
Or, you can write you own text for your Valentine.
------------------------------------------------------------------------
3rd of the Valentine Cards to Print
Once again, a very simple Valentine cards.
I like to see something like this as a counterbalance to the sometimes very cute Valentine cards with Victorian pictures.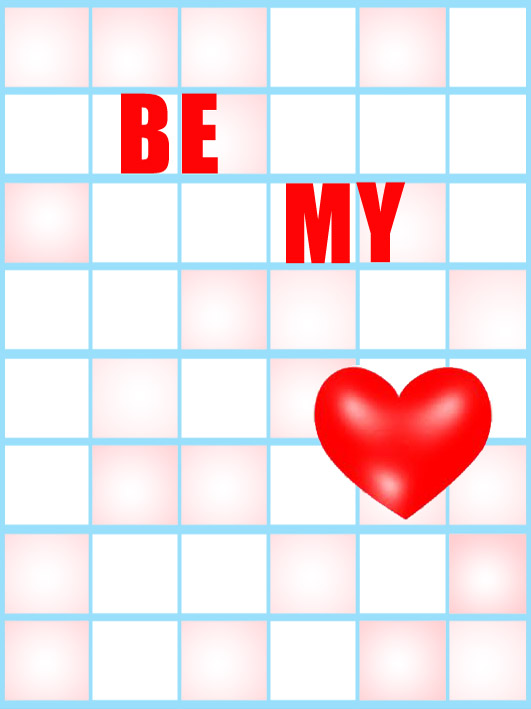 -----------------------------------------------------------------------
Ideas for Making Your Own Valentine Card:
Instead of spending hours shopping for Valentine greeting cards to send to your family members and friends, use some of these original Valentine cards to print or create your own free Valentines Day cards. Designing your own Valentine cards is easy and fun.
In addition, you can customize each card and implement any clipart or pictures relevant to the person to whom you are sending the card. Even with the vast array of sentimental, humorous, risqué or romantic Valentine cards available to purchase, many people just cannot find the right card that says what they want to say.
Valentine's Day clipart images can be saved to your computer's hard drive from Valentine Bear, Valentine Clipart and other Valentine pages and inserted later when you are ready to make your own Valentine greeting cards. You can use pictures of:
• Hearts
• Love
• Cupid
• Lovebirds
• Butterflies
• Valentine
• Roses
• Flowers
• Candy
• Baby animals
• Children
• Husband, wife, lover
4th Valentine Greeting Cards
This Valentine card is also very simple, with the text:
"Be My Valentine" and a pink heart.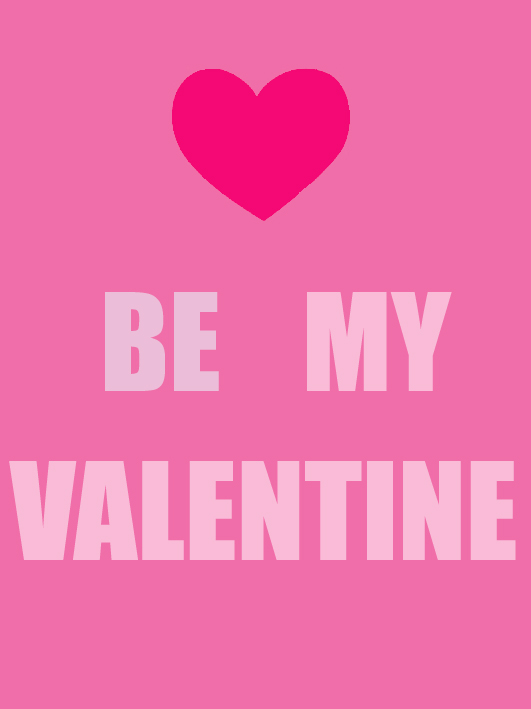 ----------------------------------------------------------------------
Making Your Own Clipart
If you cannot find the exact clipart that you need to make special Valentine cards to print, you can draw and upload your own by using a scanner and a graphics program such as Photoshop.
Draw the image you want on white paper using a fine-tipped black marker or pen.
Make sure to press down firmly so the picture scans clearly.
Before scanning, you can color the image with markers or upload the drawing and finish coloring it using your computer's graphic program.
After scanning and saving the clipart to your computer, adjust as needed for brightness and contrast, name your image and save it as a "gif" or "jpg" file.
When you need to insert this image to your customized Valentine greeting cards, just use the "insert" function and place it anywhere you like on the card.
5th of the Printable Valentine Cards
This Valentine card shows how big the red love heart is, so big, that it can't even be on the card.
"- this is how much I love you!"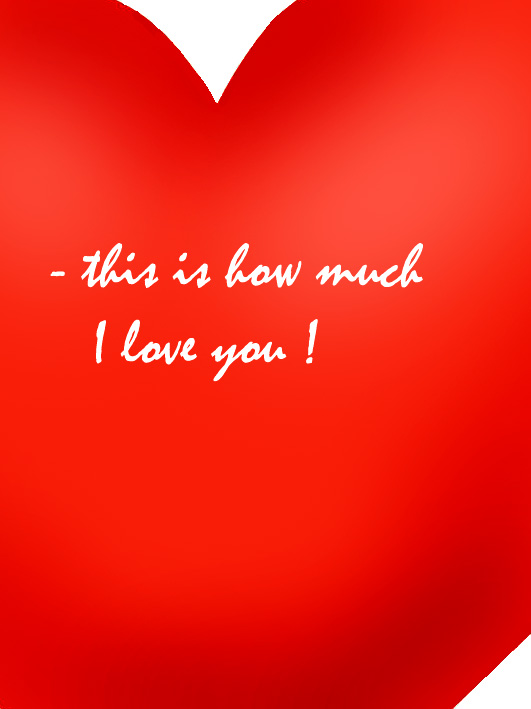 ------------------------------------------------------------------------
Creating Free Valentines Day Cards with Clipart
All you need to make your own Valentine cards to print is a decent printer with both black and color ink cartridges, card stock in various pastel shades, glue, scissors and ideas regarding what kind of cards you want to send to your loved ones.
Here are some suggestions to help you brainstorm while collecting Valentine clipart images.
Beaded Valentine Greeting Cards
The instructions for these unique creations are:
• Purchase bags of differently sized (mostly small) white, red, pink and purple beads from a craft store

• Fold a piece of card stock in half (your choice of color)

• Trace the outline of a heart on the front of the card with glue and place beads onto the glue. Let the glue dry before continuing with the project

• Glue Valentine clipart images on the inside of the card. You could also give the card a beaded edge as well by outlining the card with glue.

• Photos can placed inside the front-cover bead heart

• Beads can be glued onto the outline of clipart images as well
Lollipop Valentine Greeting Cards
The supplies needed for these sweet cards are:
• Green, red, purple and pink construction paper or card stock
• Pencils
• Heart-shaped lollipops
• Glue
• Scissors
• Scotch tape
• Heart clipart images

Instructions:
• Print out heart clipart images larger than the heart lollipops and glue them onto construction paper or card stock.

• Cut some leaf shapes from the green paper

• Write your message on one side of the hearts

• Tape or glue a lollipop to the other side of the hearts

• Tape or glue leaves to lollipop sticks
And just a break with the 6th of the Valentine Greeting Cards
This card is not very optimistic, but as broken hearts also is part of the story of love, here it is, with the text:
"You Have Broken My Heart"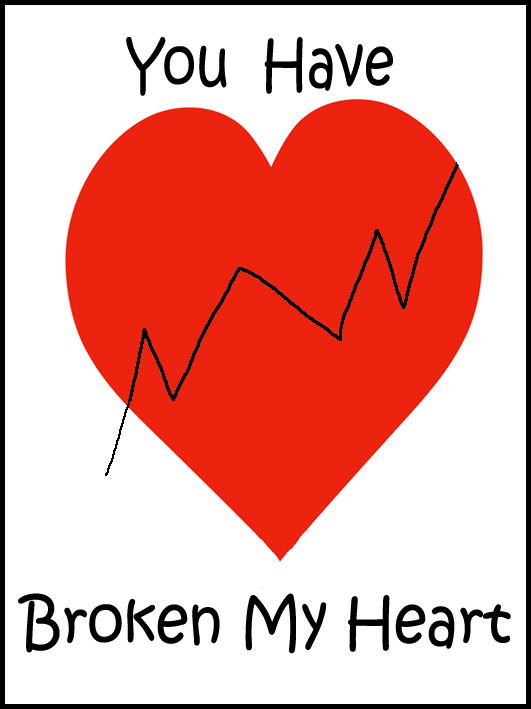 ------------------------------------------------------------------------
Accordion-Style Valentine Greeting Cards to Print
Fold a piece of colored card stock three or four times to create the appearance of an accordion.
You should have at least three rectangular panels on which to place clipart images.
Write a message on each panel or write one word on each panel to make a full message once the recipient opens the card. Edge the card with lace, ribbon or small beads and tie it with a piece of lace or ribbon as well.
Another quick but meaningful card to make is to simply fold a piece of card stock in half, apply your favorite lipstick then carefully place your lips on the front of the card so that it doesn't smear. Use a sealer spray to prevent smudging and finish decorating the card with romantic clipart images and a sexy message.
Valentine Greeting Cards for Parents and Grandparents
Trace the outline of a child's hand on the outside of card stock to create free Valentine cards for family members that they will want to keep.
Find clipart border edges suitable for placement on the card, print them and cut them out. Take a small photo of the child, glue the picture on the inside of the card and frame it with a clipart border made to size. Let children decorate the front of the card with stickers, glitter clue, beads, gel pens and other Valentine clipart.
Another cute way to create free Valentines Day cards is to trace the child's hand on red, pink or pastel purple construction paper, cut out the hand and glue it onto a paper doily. Paste the doily on a larger piece of card stock and decorate the outside of the doily with Valentine clipart.
Create "puzzle Valentine greeting cards" by cutting a heart from card stock and writing a special message on the heart. Then cut the heart into pieces shaped like puzzle pieces, place the pieces in an envelope and present it to your sweetie.
Put the pieces in a larger manila-type envelop that you have decorated with various clipart pictures.
Glue little conversation candy hearts all over the envelope as well.
The 7th of the Valentine Cards to Print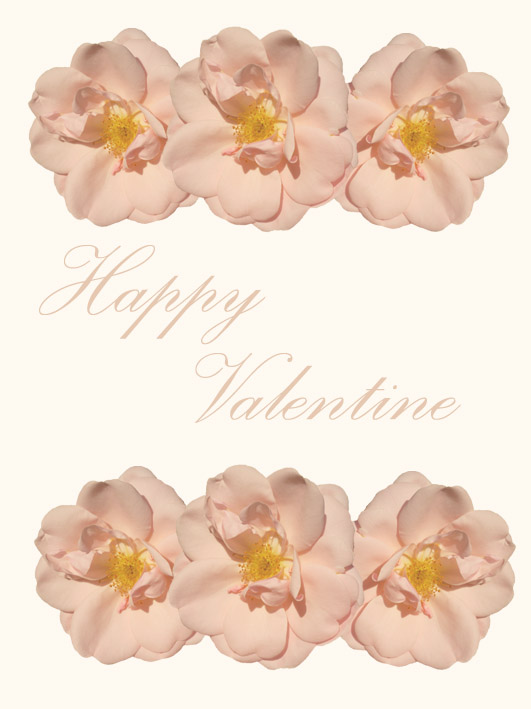 Memory Valentine Greeting Cards
This is a highly romantic and sentimental card perfect to give to spouses or sweethearts.

You will need 365 pieces of paper, which can be cut from card stock, construction paper or even printing paper. Each piece of paper will contain a special memory involving you and your significant other or something that you like about that person. Some ideas you might use when creating these little free Valentine cards include:
• Snapshots of you and your sweetie together
• Love quotes
• Song lyrics
• Love coupons

When you are finished, place all of these papers into a small picnic basket or other decorated container along with perhaps a bottle of wine, a rose or chocolates.
Make Free Valentine Cards with Balloons
You will need:

• About one yard of red or pink ribbon
• 1 large white or pink balloon
• Black sharpie pen
• Decorated box in which to wrap the balloon
Blow up the balloon and tie it shut, making sure you can easily undo the knot you make.

Write a Valentine's Day message on the balloon with the black sharpie.
When finished, untie the balloon, let it deflate then place the balloon in a box. Purchase a plain gift box and decorate the outside by pasting Valentine clipart images all over the box.
Use one of the Valentine greeting cards you created or printed and write "blow me up" on the inside of the card. Put the card in the box with the balloon and tie the box closed with the ribbon.

------------------------------------------------------------------------
8th of the Free Valentines Day Cards
I am not quite sure of which text I would put on this Valentine card, so I will leave that to you.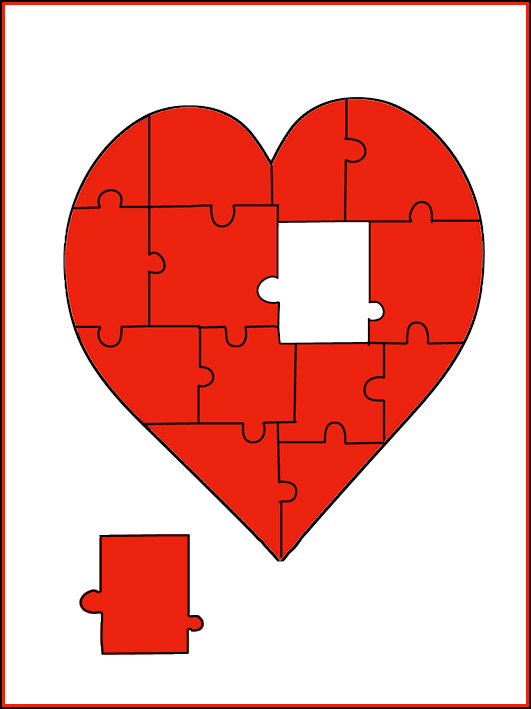 -----------------------------------------------------------------------
What to Say on Printable Valentine Cards
Making cards using card stock, Valentine clipart and other items is not too difficult but for many people, finding the right words to say is the hardest part of creating free Valentines days cards. For starters, here are some suggestions for cute nicknames used to address sweethearts.
Cute and cuddly names to call your wife or girlfriend:
• Baby bear
• Cookie
• Juicy fruit
• Buttercup
• Princess
• Muffin
• Hot lips
• Hot stuff
• Sweet stuff
• Angel baby
Cute and cuddly names to call your husband or boyfriend:
• Hunk
• Stud
• Soul mate
• Honey bunch
• Lover man
• Lover pie
• Tiger
• Cowboy
• Teddy bear
• Tarzan
9th of the 10 Valentine Greeting Cards
This card is based on on of the Valentine Roses, you can find on the page Valentine Day Roses, and with the text:
"Will You Be My Valentine?"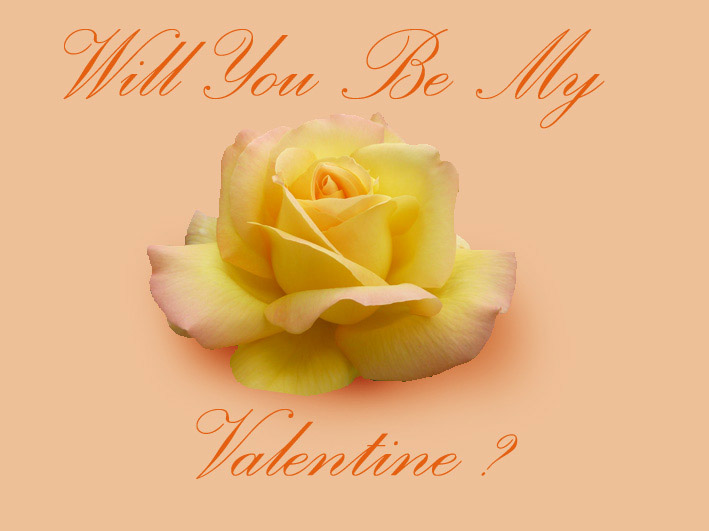 Romantic Phrases to Put in Valentine Cards to Print:
Some of these may also give you ideas for creating free Valentines cards using clipart and other craft accessories.
• I am just bananas over you.
• This hug and kiss is only for you.
• Every beat of my heart is meant for you.
• Every "bunny" needs a Valentine/Some "bunny" loves you.
• Happiness is having a best friend like you.
• Take this key to my heart and keep it forever.
• Can't you tell I'm just so "sweet" on you?
• Nothing is as sweet at you.
• I've never met anyone quite like you.
• Knowing you are mine makes my heart sing and dance.
The Last of the Valentine Greeting Cards
I find this Valentine card, and the 8th too, very suited for sweet and lovely Valentine sayings.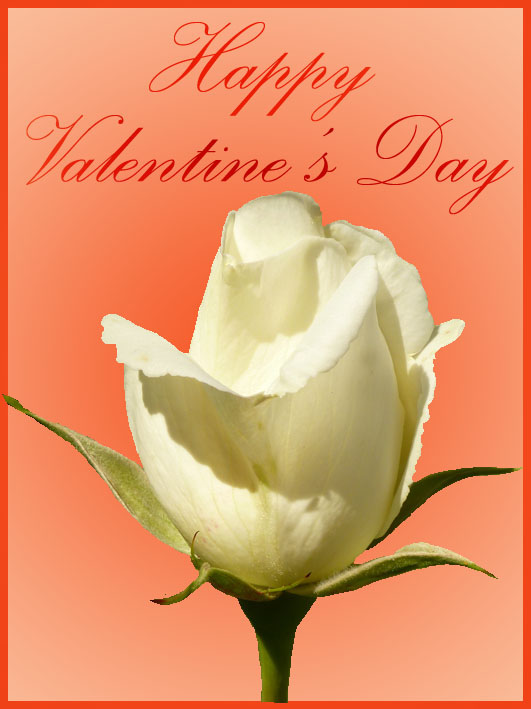 Present your specially made Valentine greeting with a gift as sweet as the card.

Valentine Flowerpot
Supplies that you need for this project are:
• Red, pink and white acrylic paint
• Paintbrush
• An already blooming single flower or a pack of seeds with potting soil
• Ribbon
• Terracotta clay flowerpot
It is up to you to choose what size clay flowerpot to use.
Decorate the outside of the pot by painting little hearts around it or even pasting clipart images to the sides of the pot. After the glue or paint is dry, tie a ribbon around the pot and wrap it in tissue paper.
******************************
Valentine greeting cards are sometimes much more special when created by the person giving them, so gather the supplies you need, find some Valentine clipart you like and print out these romantic, cute or funny images to use with your printable Valentine cards.
******************************
Where Would You Like To Go Next?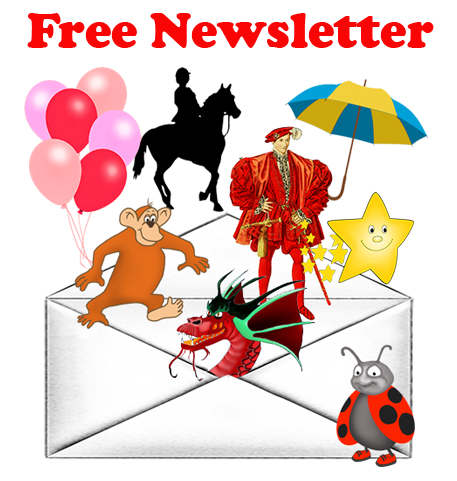 If you want to stay in touch and hear about new pages, tips and ideas about arts & crafts, please sign up for my newsletter. It is totally free, and you can unsubscribe any time!