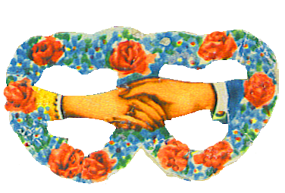 These free printable Valentine cards will be made mainly of my own Valentine images.
I decided to make a bunch of new, original Valentine cards.
It takes some time, so you will find more over time, starting with only few!
Some will be my own drawings, some will be made out of old scrap from my childhood and there will be a few others.
You can use them as you like, to print, to mail, on letters and invitations. They will also be very good in scrapbooks and art projects.
Just do not overuse them, and do not claim they are made by you. Apart from that, as long as you do not use them in any negative way (and who would do that with such nice Valentines?), they are free to use.
If you use them on your website, it would be kind of you to link back to my site, but it is not a demand.
The cards are about 12 x 9 cm.(which is approx. 4,7 x 3,5 inches)
You can find more Valentine Cards on the page on this website , take a look at the links below on this page, or click Valentine Ideas, where you find an overview of all the Valentine pages here on Clipartqueen.
Free Printable Valentine Cards:
| | |
| --- | --- |
| Happy Valentine card | Valentine card filled with hearts |
| | |
| 3,5 x 5 in printed with 300 dpi | 3,5 x 5 in printed with 300 dpi |
| | |
| Valentine Cards to Print | Free Valentines Day Cards |
| | |
| Vintage Valentine Card | Happy Valentine Card |
| | |
| Valentine Cards to Print | Printable Valentine Cards |
| | |
| All I need is you.... | Be My Valentine? |
| | |
| Free Valentines Day cards | Free Valentines Day cards |
| | |
| Valentine Day card about love | Valentine Day card, flowers |
| | |
What to Write On Free Valentine Cards
For most of us, knowing how to convey our feelings through words is next to impossible at times. Creating the perfect sentiment with which we want to address the special person receiving the card usually takes more time than it takes to create the card. Here are some hopefully helpful suggestions for giving your free printable valentine cards that extra dose of love through words:
• "What lies behind us, and what lies before us are tiny matters compared to what lies within us". --Ralph Waldo Emerson

• "Love is composed of a single soul inhabiting two bodies." --Aristotle

• "I love you, not for what you are, but for what I am when I am with you." --Roy Croft

• "The most precious possession that ever comes to a man in this world is a woman's heart." --Timothy Sitcom

• "If I could reach up and hold a star for every time you've made me smile, the entire evening sky would be in the palm of my hand"--Unknown

• "If I know what love is, it is because of you." --Herman Hesse

• "My soul may be returned to the heavens but my heart will remain with you for all eternity." --Richard Dominguez

• "If I had a flower for every time I think of you, I could walk forever in my garden." --Claudia Ghandi
Using a different language to say, "I love you" is also considered romantic. Here are some popular ways people all over the world tell each other "I love you" which you can have printed on the card you choose to make:
• Je t'aime--French
• Ich liebe dich--German
• Aloha wau ia 'oe--Hawaiian
• Ti amo--Italian
• Te amo--Spanish
• Jag älskar dig--Swedish
• Wo ie ni--Chinese
• Mina rakastan sinua--Finnish
• Nu' umi unangwa'ta--Hopi Indian
• Kimi o ai shiteru--Japanese
• Naku penda--Swahili

More Free Printable Valentine Cards:
| | |
| --- | --- |
| Valentine Cards to Print | Free Valentine Cards |
| | |
| Jugend style Valentine card | Valentine card Jugend style |
| | |
| Free Valentine Cards | Valentine Cards to Print |
| | |
| Vintage Valentine Cupids with love hearts | Vintage Valentine: To my Valentine |
Printing Free Valentine Cards
As long as you have a computer, a color printer, filled ink cartridges, sheets of blank card stock and envelopes, you can create free printable valentine cards suitable for mailing.
In addition, you can also use clipart to create valentine cards to print as well.
You will find lots of valentine clipart images here on this site. They are available and you can right-click and save them to your computer free.
Try creating your valentine card from scratch by finding clipart that appeals to you and arranging them any way you wish using a card-making program.
Microsoft Word, Paint and Adobe Photoshop lets you insert and resize images as well as use fancy fonts on a blank page that can easily be made into a printable valentine cards.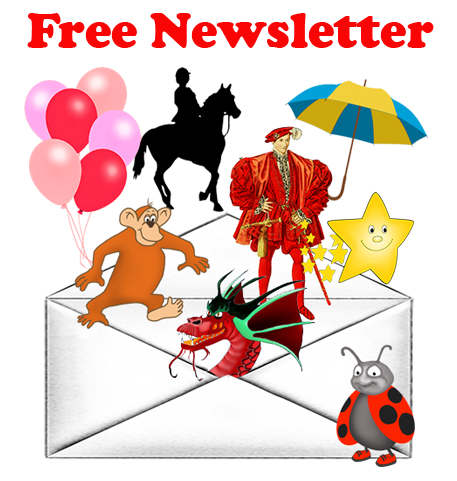 If you want to stay in touch and hear about new pages, tips and ideas about arts & crafts, please sign up for my newsletter. It is totally free, and you can unsubscribe any time!