Here on this page with Valentines Day Ideas you can see an overview of all the pages about Valentine on this site, plus some great ideas for things to do for Valentine.
You will find almost all the Valentines ideas you need for celebrating Valentines Day:
Pages with Valentine cards, Valentines Day hearts, Valentine bear, kids Valentine cards and more.
With lots of beautiful, funny and cool printable Valentine cards and Valentine clipart to use for gift cards, scrap books, invitations, letters, you name it.
Overview of Valentine Day pages on Clipartqueen:

VALENTINE CLIPART:
A page full of original Valentine clipart and ideas of how to create a printable Valentine's Day Card.
You will here find cupcakes, hearts, birds, flowers, hearts with arrows, a Valentine bear, a Valentine kangaroo, borders with hearts, kittens and dogs with love hearts. Even elephants with a Valentine heart.
VALENTINE'S DAY FRAME AND BORDERS: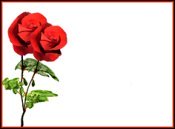 Wonderful frames and borders for Valentine's day, with red hearts, flowers and everything Valentine-ish.

VALENTINE GREETING CARDS:
On this page with Valentine greeting cards you will find cards that are made in a "non-Victorian" way, more modern and more simple.
Also you will find great Valentines day ideas like how to make Valentines day cards with clipart, like Lollipop Valentine Greeting Cards, Beaded Valentine Greeting Cards, Valentine Greeting Cards for Parents and Grandparents.
And you will get ideas of what to say on your printable Valentine cards to wish somebody a Happy Valentine Day.

KIDS VALENTINE CARDS:
On this page you will find directions for making wonderful Valentine cards for kids like Fingerprint Kids Valentine Cards, Tissue-Paper Kids Valentine Cards, Salt Dough Kids Valentine Cards and other funny Kids Valentine cards.
Also this page offers you 10 funny and cute printable kids Valentine cards.
VALENTINES DAY HEARTS:

Hear you can read about why we use hearts to symbolize love.
You will find a Valentine heart template to use if you are making your own handmade Valentine crafts, and you can learn how to make a Valentine's Day e-card.
But most of all this page provides you with lots of Valentines day hearts.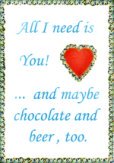 FREE PRINTABLE VALENTINE CARDS:
This Valentine page gives you 10 printable Valentine cards, mostly new original cards, and a few Victorian style, for wishing your beloved one a Happy Valentine Day.
It also gives you ideas about what to write on your Valentine card, and how to say "I love You" in many different languages.
An example:
• "I love you, not for what you are, but for what I am when I am with you." --Roy Croft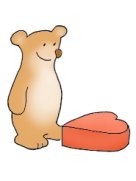 VALENTINE BEAR:
A page with beautiful, funny and cute pictures of a Valentine bear.
Valentine bear delivering a Valentine card, Valentine bears kissing, Valentine bear with a heart shaped balloon, etc.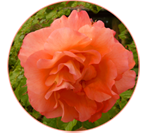 VALENTINE DAY ROSES:
Presents lots of pictures of Valentine day roses, and gives you Valentines day ideas of how to use all these beautiful pictures and clipart.
Also presents the history of how the rose became the symbol of true love, passion and romantic feelings.
On this page you can also read about the history of the rose in mythologi, and the meanings of the colors of the Valentine Day roses.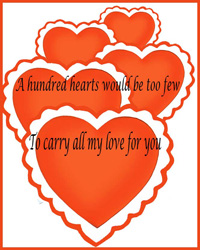 On this page you will find 6 original and beautiful Valentines Day cards, to print and use for free.
You will also find information about the tradition of giving Valentine cards and Valentine gifts, some information about how different countries view Valentines day, and tips for printing your own Valentine cards.
VALENTINES DAY COLORING PAGES:

15 cute coloring pages with hearts (of course), a happy hippo and two monkeys.
Also cute kittens in a heart shape, and lots of butterflies with heart shaped wings.
Even a huge Tyrannusaurus rex eating love hearts, if you get too much of all the cuteness.
Valentine Day History:
Sometime in the 3rd century A.D., Claudius II prohibited young men from marrying because he needed their service in his army and feared a lover or wife would prove to be a severe distraction from the art of war.
However, a Roman priest named Valentine thought this was an unjust act and began performing marriages secretly for military men who wanted to marry.

According to the story, Valentine was discovered and imprisoned but promptly fell in love with his jailor's daughter.
He was supposed to have written her a love letter and signed it with the now well-known phrase "from your Valentine."

Sometime in 270 A.D., on February 14, Valentine was beheaded, inspiring Pope Gelasius to declare February 14th as "St. Valentine's Day."
So this should answer the question: When is Valentines? It is, at least in USA, always February 14th.
Presenting Valentines Day Ideas about Valentine Cards to that Special Someone


While you can always mail a valentine card, it is nicer to deliver the card in person, along with some enhancements to heighten the romantic passion of the moment as well.


For her:

• Hand her the card with a bottle of wine or box of chocolates.

• Present the card to her on bended knee and an engagement ring, if your relationship is ready to take that step.

• Write a message inside the card that tells her she is going to be whisked away for a romantic weekend and as soon as she reads it, do just that!

• Hide the card in her home or apartment, and then send her a text message telling her about the hidden card. Make sure you are at her home within five or ten minutes ready to prepare a candlelight dinner.

For him:

• Present the card to him wearing a sexy negligee, a bottle of wine and two wine glasses.

• Fix your guy his favorite meal, light two candles then present the card to him. A little wine here would not hurt, either.

• Give him breakfast in bed and tuck the card under his plate.

• Rent a hot tub for the evening and give him the card while the both of you are relaxing in the hot tub.


Enjoy being creative when making your own free printable valentine cards.
You will need white and red construction paper, clear tape, scissors, colored pipe cleaners and one sheet of white or red tissue paper.
Next, cut two three-inch strips (7.7 centimeters) of red paper and one three-inch strip of white paper. Make sure they are long enough to fit around the child's head. Now proceed to:
• Rip the tissue paper into small pieces.
• Glue tissue pieces onto the white strip.
• Cut out four small hearts from one red strip to make "heart windows", remembering to save the hearts that are cut from the middle of the window.
• Take this red strip with the "heart windows" and glue it on top of the white strip covered with pieces of tissue paper.
• To make an antenna, tape one of the cutout hearts on one end of a pipe cleaner. Wrap the pipe cleaner around a pencil, and then slide the pencil out to create a spiral shape.
• Tape the antenna to the headband and place the headband around the child's head. Tape it in place so that it does not fall down over his or her eyes.

Find a bear-shaped cookie cutter, mix some sugar cookie dough and roll out the dough so kids can create "bear" cookies.
Spread red or white icing over the cookies, wrap them in wax paper and enhance the outside of the gift box with valentine bear clipart for a present that any grandparent would be thrilled to receive.