If you are in need of some Halloween sayings, you have come to just the right page!
I have collected a lot of poems, greeting and other Halloween words, and now it's up to you in this collection to find the Halloween text that goes for exactly the Halloween postcard or Halloween invitation you are about to make.
If you haven't come that far and you are still looking for a card to print or clipart for the invitation, you can find that as well here on Clipartqueen.com.
Take a look way at the bottom on this page, and you will find links and pictures that will guide you directly to the pages you need!
For this whole page not to be only text, I will add some Halloween clipart or Halloween Party Invitations to go along with all the cute and funny (and sometimes even scary) Halloween greetings.
Halloween Poems: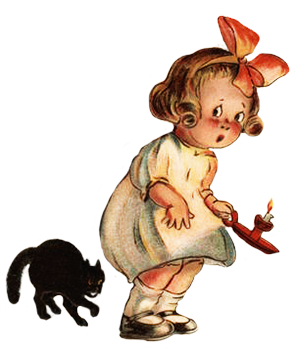 Bats and witches and
bugaboo
Black cats and hobgoblins
too
Wander about on
Halloween night
I hope you're wise
and keep out of sight.
When the world is wrapped in slumber,
And the moon is sailing high,
If you peep between the curtains
You'll se witches riding by.
When you hear the owls hooting
Get your Jack o'lantern out,
Put on your shroud and hurry,
For ghosts should be about.
This next Halloween text will go well with a drawing of a Halloween Cauldron:

In the firelight's pale light
In the cauldron's steam,
On Halloween night,
All the ghosts and goblins greet your sight.
The clock is striking midnight,
The witch her spell will cast
All the fairies, ghosts and goblins
Will be conjures from the past.
When the owls begin to hoot
Quickly put on your Halloween suit
Steal softly out, and don't be late
For Halloween decides your fate
The time has come
For the witches' dance
And the spooks from far and near
Will gather and make merry
For Halloween is here.
Do not worry, there will be a lot more Halloween words below.

I just want to show you how you can also use these Halloween poems, apart from using them on Halloween postcards:
When you are making the place cards for the Halloween table, make a card with a different Halloween poem or Halloween saying for each guest.
You can make it easy or more difficult, depending on how much time you want to spend doing it.
I think that an easy way of making a place card would be very much like the one I suggest on the page Halloween Decorating Ideas, with a black card folded and you can write the Halloween words with a white pen.
Then print the drawings of a witch, the vampire and the ghost in small versions and glue them to the place card:
More Halloween Sayings:
Go to the garden where the beet patch grows full
On Halloween night and begin to pull
At the stroke of twelve if the beet is straggly sad lot for thee
But if smooth and round a happy life thine will be.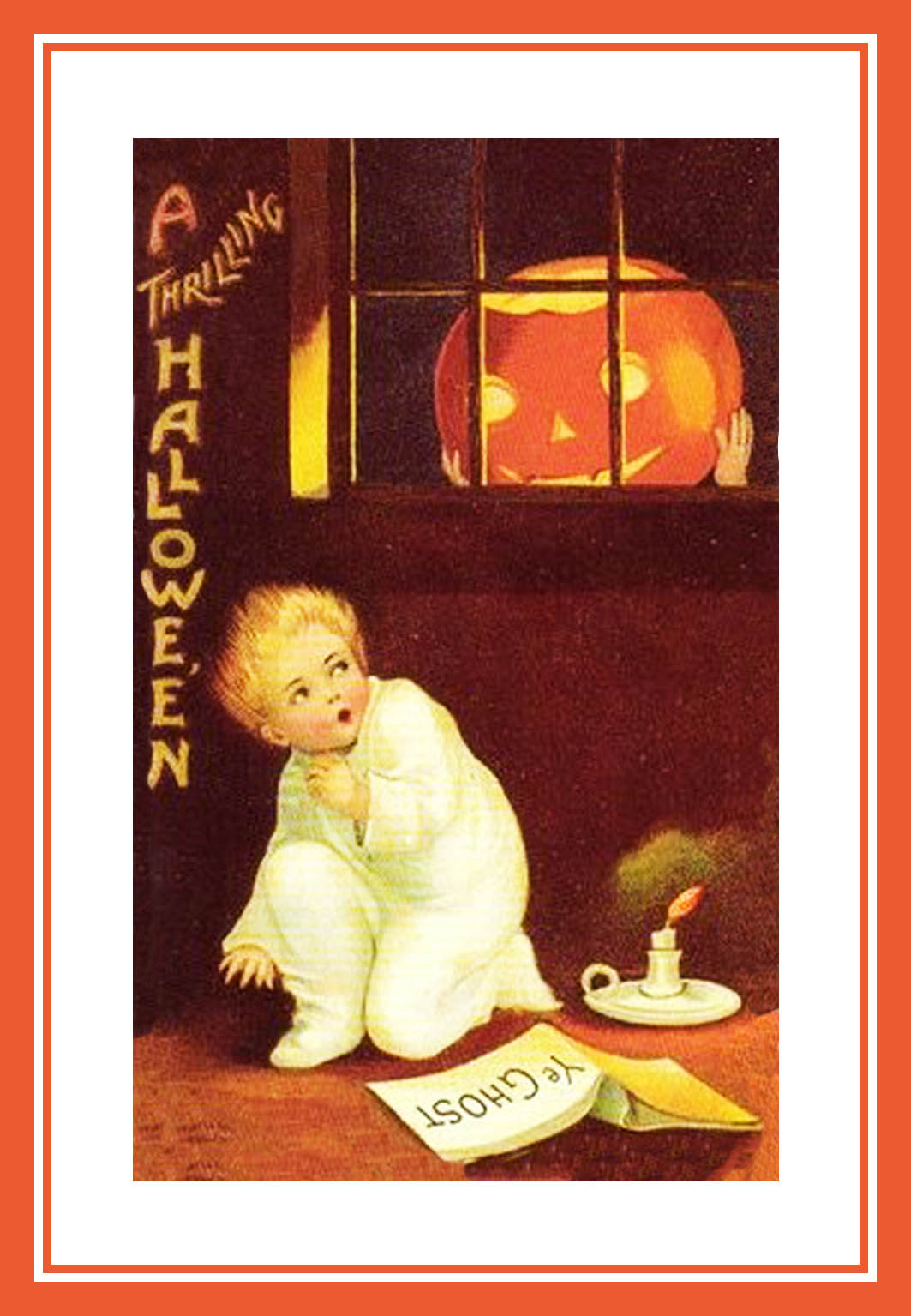 On Halloween your slightest wish
Is likely to come true,
So be careful, or the goblins
will spoil your wish for you.
The wise old owl, who works at night,
Knows lucky secrets good and bright.
Consult him at the witching hour,
'Twill bring you joy and wealthy dower.
When witches abound
And ghosts are seen
Your fate you will learn
On Halloween
Drive boredom away from you
So the witches can't cast their charms,
Hang an owl's wishbone over the door
It will shield you from all the harm.
Beware of a witch and a black hoodoo
For they are coming to capture you
"Designers of women's Halloween costumes must admit that they're not even trying. They just choose a random profession, like nurse or referee, and put the word "sexy" in front of it, thereby perpetuating the idea of Halloween as a day when normally shy women release their inner sluts and parade around like vixens, and I just completely forgot what I was complaining about."
- Bill Maher
All Halloween, the magic night,
When folly reigns supreme,
The pumpkin heads are all alight,
The stars are all agleam.
'Tis Halloween and I'm here again
From the man in the moon in an aeroplane
My charms are new and right up to date
To tell by the cards your fortune and fate.
Halloween Precautions:
If you take ten seeds
From a pumpkin shell
And go to the woods
Where the witches dwell
Plant them in front
Of a tree in a cross
You will be rid of them
Without remorse.
To greet you for
this jolly night,
may your favors
prove a happy delight.
On Halloween strange sights there be
For those who venture forth to see!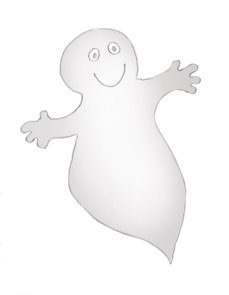 Old witch, on Halloween
I pray
Bring joy to one who's
far away.
'Tis Halloween
Tonight I ween
Some spooks and
Goblins will be seen.
Sing a song of halloween
Pumpkins everywhere,
Cats and bats and witches
Are flying through the air.

Black and Gold by Nancy Byrd Turner:
Everything is black and gold,
Black and gold, tonight:
Yellow pumpkins, yellow moon,
Yellow candlelight;

Jet-black cat with golden eyes,
Shadows black as ink,
Firelight blinking in the dark
with a yellow blink.

Black and gold, black an gold,
Nothing in between-
When the world turns black an gold
then it's Halloween!
Golden pumpkins
in a row
Neath the Harvest's
moonlight glow.
Let Jack-o'Lanterne and a candle bright"
dance for you
on Halloween night.
They'll keep the witches from
the door
And break their spell forevermore.
These dreadful masks
you must not fear
For Halloween
is drawing near.
There is a child in every one of us
who is still a trick-or-treater looking for a brightly-lit front porch.
~ Robert Brault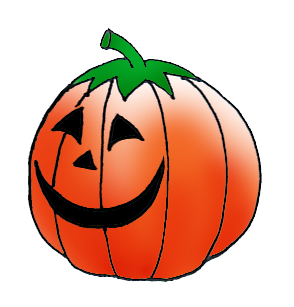 I'm not afraid of spooks,
are you?
I'm just pretending
they are true.
If Halloween's a starry night
You'll see the goblins in flight
Perched on their black bat aeroplanes
They flit about the weather vanes.
When witches go riding,
And black cats are seen
The moon laughs and whispers
'tis near Halloween.
Halloween Greetings:
Come over on
Halloween
with appetite keen
for food and fun
May hour Halloween be Merry.
May the witch, which here is seen
bring you luck on Halloween.
When black cats prowl
and pumpkins gleam
May luck be yours
on Halloween.
To who-oo!
To who-oo!
To you to you
A jolly
Halloween.
Don't let the spooks
get you on Halloween.
Could I borrow witches flying-machine
I'd visit you on Halloween.
I wish you a jolly Halloween.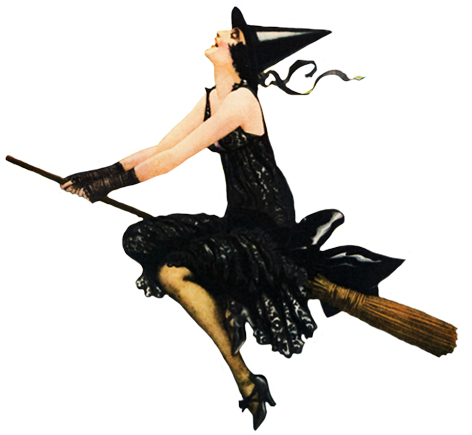 Wishing you a joyous Halloween.


Greetings -
and all good wishes
for a happy Halloween.
May joyousness
swell the air
And yours not
the least of all.
May the presence of friends
For the spooks make amends.
Where Would You Like to Go Next?
| | |
| --- | --- |
| | |
| Halloween Cards: Funny free printable greeting cards for Halloween with ghosts, bats, spiders and witches. | Halloween Clip Art: All kinds of drawings and cut-outs for Halloween greetings and invitations. |
| | |
| | |
| Halloween Borders and Frames: Borders with skulls, witches, cats and more, and also some Halloween frames. | Halloween Party Ideas: A page where you can get ideas and descriptions of different games to play at Halloween. |
| | |
| | |
| Cat Clip Art: Lots of cat clip art, and you will also find black cat silhouettes to use for your invitations and decorations for Halloween. | Halloween Pictures: Original photos of Halloween themed decorations with lots of pumpkin men and witches. |
| | |
| | |
| Halloween Coloring Pages: Find and print these great coloring sheets with Halloween themes. | Halloween Decorating Ideas: You will love these Halloween plates and table decorations. |
| | |
| | |
| Vintage Halloween Cards: If you don't find the card you are looking for on the page with Halloween cards, maybe you should take a look here? | Bat Clipart: Wonderful images of bats of any kind as well as bat silhouettes and Halloween bats. |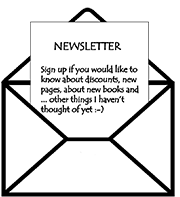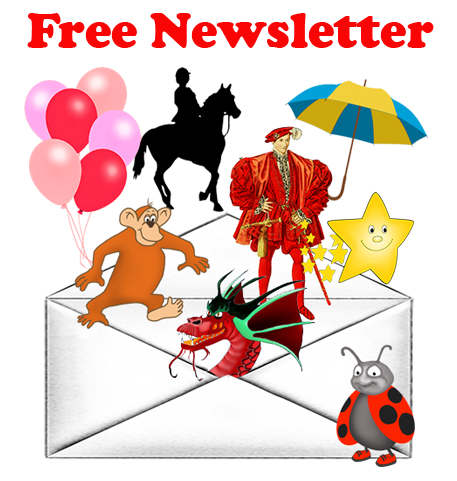 If you want to stay in touch and hear about new pages, tips and ideas about arts & crafts, please sign up for my newsletter. It is totally free, and you can unsubscribe any time!