When Halloween is approaching, you start thinking about ideas for funny and scary Halloween crafts.
It is cheap, but first of all it is very nice to make some homemade Halloween decorations. You can make it alone, for your apartment or your house, you can make it with friends and family, and you can use the Halloween decorations for parties.
It is also very nice to sit with your own children and maybe the children of the family or the neighbors children, and think of what special decorations to make for this Halloween.
Here I will give you some funny and easy Halloween Decorating ideas, to make for fun and to make your guests enjoy your original Halloween crafts.
You can also visit my other pages about Halloween, Halloween Clip Art and Halloween Pictures where you will find pictures and clipart to use for invitations, your website, mails and more. You might also want to take a look at Halloween coloring pages, where you find printable coloring pages with motives from Halloween like witches with brooms, bats, pumpkin men and ghosts.

Halloween Crafts:
Small Halloween Bats
Here is a template for making these small Halloween decorations.
You can make a lot of them and place them all over the room.
You can hang them from the ceiling, or you can use them for napkin holders - this looks so funny and the children will love it!
Click the picture above to see the template in a new tab. Save it and print in 150 dpi, then it should fit a normal printer page.
I have made different versions.
If you make the bat in black cardboard:
If you want to make the little Halloween bat in black cardboard, then you can choose to just cut the eyes and mouth and place them on a strip of cardboard the size of the ones above.
Then you only need to cut one set of wings.
You can make some with teeth, some without.

If you use the template on white paper:
Glue the two bat wing templates together, and actually I would also glue two strips of the body together to avoid seeing the white paper inside the body.
Glue the body and before gluing the wings to the body, glue the two ears first.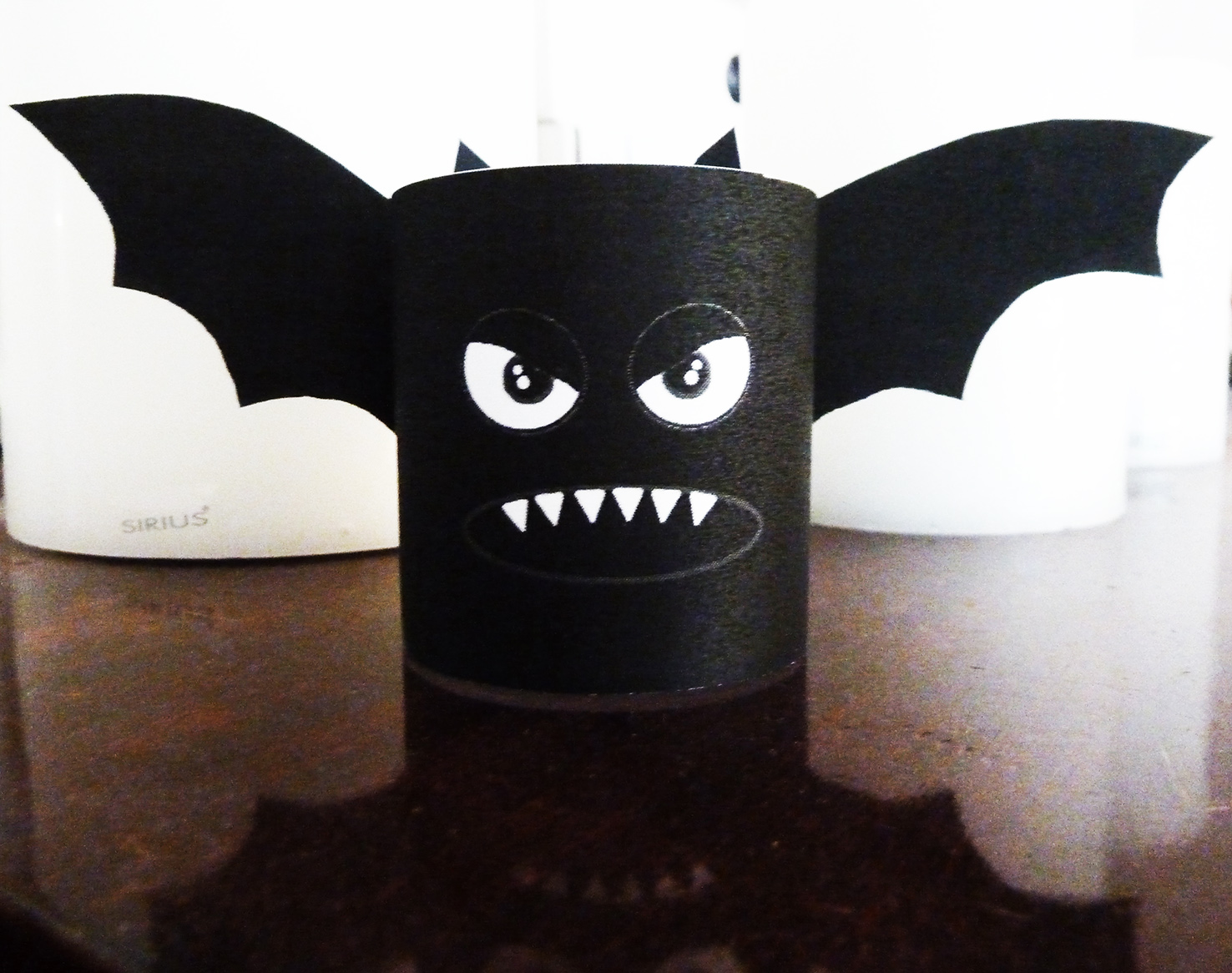 My color printer doesn't work that well, that is why the red colors from the template are missing.

Halloween Festoons:
You shall use a pile of paper plates, white. The number depends on how long you want to make the festoon.
This is one of the very cheap and very easy Halloween crafts, which you also can make with small children.
Take a pair of scissors, and cut the outline in the paper plate like shown below. It doesn't have to be exact, and doesn't have to be the same on every paper plate.
Then take a black speed marker or paint with black and draw the different patterns like shown. Again take your liberty to make it in your own original way!
When the plates have dried up, make two holes in the upper part of each plate, and make a string go through every plate, to make the festoon. You might have to make a big lump to keep the plates away from each other.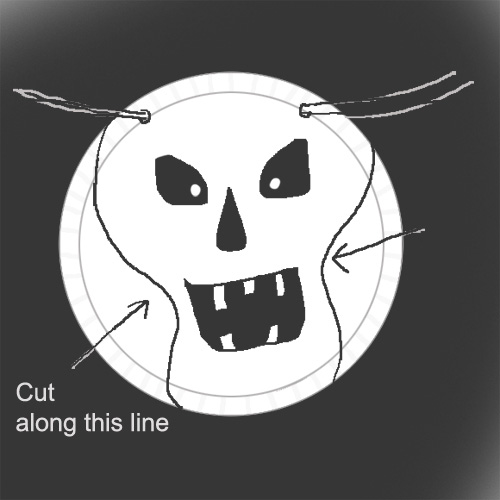 You can hang it in the windows, or as a festoon in the rooms. Then you might consider painting on both sides.
Here I will give you some more ideas of faces to paint on the festoon plates: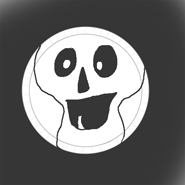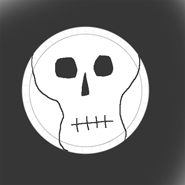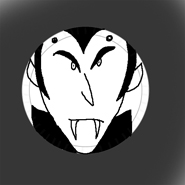 And here is a video with idea for making a cake for Halloween:

Table Place Cards
The next of the homemade Halloween decorations is a table place card. It is a small witch hat, and this is a bit more difficult, so I think it will have to be made by adults only, or children that are very clever making crafts.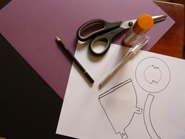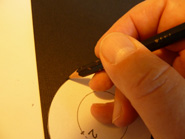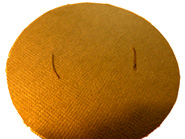 As you can see you will need black or purple carton, a pencil, a pair of scissors, glue of some kind, maybe a papercutter, and the template that you can print from this page (see below).
You draw around the round template, and cut it. After that you cut the lines that I have named 1 and 2.
Then you draw and cut the upper part of the hat. On the backside use a knitting needle or something like that to mark the line, where it has to be folded. Then put glue on the other side of the fold, at fold the hat.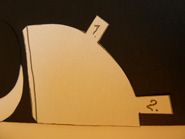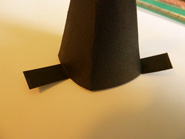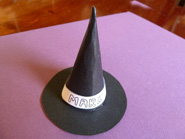 Put the two flaps through the holes, you made for 1 and 2, and glue them to the hat.
Draw and cut the last part, write the name on it, and glue it together around the hat.
The carton you shall use has to be thin, otherwise it is going to be too difficult to fold the upper part of the hat.
You can also make the name-part in different colors, and then glue a piece of whit paper with the name onto it.
Here is the template for the Halloween table place card:

Here is a video with ideas for making pumpkin heads for Halloween:

More Halloween Decorating Ideas and Halloween Crafts
Here are some funny Halloween table place cards, that are very easy to make.
Cut a piece of black carton, size 8½ x 7 cm. Fold it in the middle, you can use a nitting needle to mark the fold and make it easier to fold.
Print the drawings you find below. Write the name of the guest on the white sign, and glue the paper to the folded carton.
You can use the Halloween witch for the female guests and the Halloween vampire for the male guests.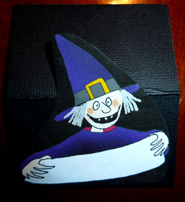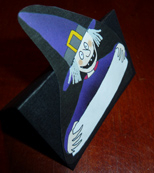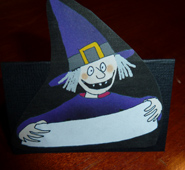 On one of the other pages on this site, Halloween Clip Art, you will find a lot more drawings that you can use for table place cards, or for other Halloween crafts


Where Would You Like to Go Next?
| | |
| --- | --- |
| | |
| Halloween Party Ideas: A page where you can get ideas and descriptions of different games to play at Halloween. | Halloween Clip Art: All kinds of drawings and cut-outs for Halloween greetings and invitations. |
| | |
| | |
| Halloween Borders and Frames: Borders with skulls, witches, cats and more, and also some Halloween frames. | Halloween Sayings: This is where you find the perfect Halloween quote and saying for your invitations and greetings. |
| | |
| | |
| Cat Clip Art: Lots of cat clip art, and you will also find black cat silhouettes to use for your invitations and decorations for Halloween. | Halloween Pictures: Original photos of Halloween themed decorations with lots of pumpkin men and witches. |
| | |
| | |
| Halloween Coloring Pages: Find and print these great coloring sheets with Halloween themes. | Holiday Clip Art: The main page for all the clip art, photos and ideas for the different holidays. |
| | |
| | |
| Vintage Halloween Cards: If you don't find the card you are looking for on the page with Halloween cards, maybe you should take a look here? | Bat Clipart: Wonderful images of bats of any kind as well as bat silhouettes and Halloween bats. |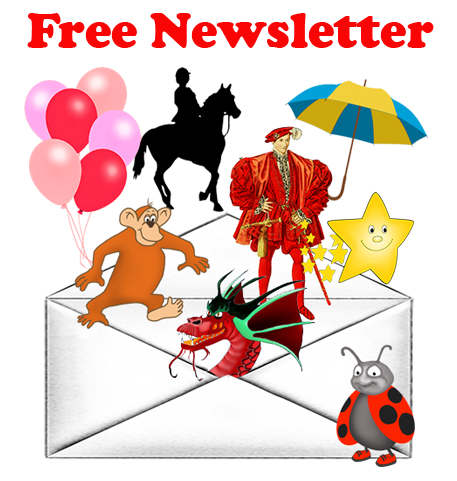 If you want to stay in touch and hear about new pages, tips and ideas about arts & crafts, please sign up for my newsletter. It is totally free, and you can unsubscribe any time!