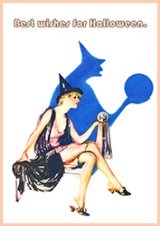 Lots of charming vintage Halloween postcards, free and ready to be printed.
Actually you don't have to print them, if you want to use them to send on your phone or as an email. Then just save the card you like, and send it to a friend or your family.
Out of all the vintage cards I have looked through, I have chosen the cards in the best quality (and the ones I liked best) and restored all the funny old greeting cards for Halloween, but as you can see they are old.
I hope you will only see this as an extra charm.
If you click the card you like, you will see it in the actual size in a new tab.
Use the down-load button to save the card.
These vintage cards are in a really good quality for printing, and most of them will be the size approx. 9 x 13 cm (3,5 x 5 inches)
About how you can use these cards, please go to Homepage to see the rules.
Printable Halloween Postcards
Witch with moon, book and raven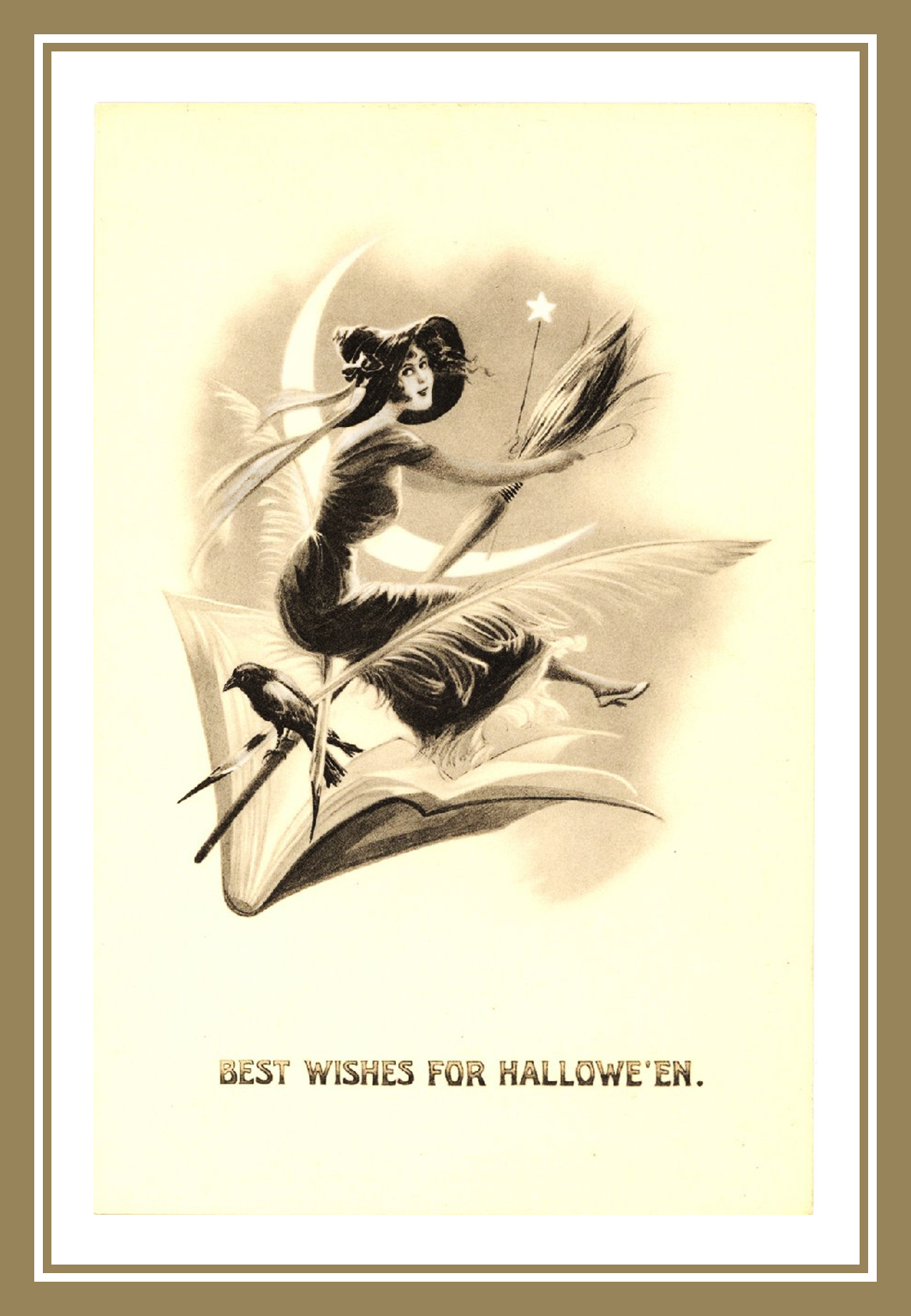 A Halloween nightmare card

Halloween fun postcard kids dressing up for Halloween

Art Nouveau postcard for Halloween with a young woman bobbing for apples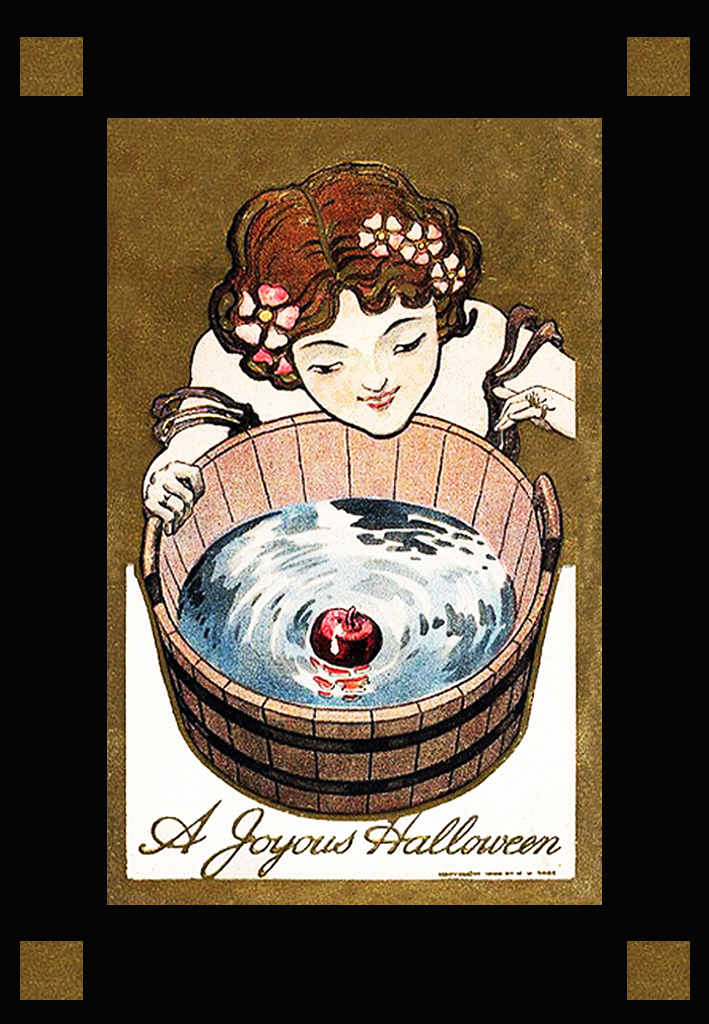 Halloween Sayings:
Here come some Halloween poems and saying I have found on some old Halloween cards, which were, I'm sorry to say, beyond restoring.
"Perhaps you will be sleeping
at Halloween night
And you'll miss
a funny sight."

"Be careful men, on Halloween
Witches inveigle and entice
Bachelors to the golden dance
That's naughty, though it's nice."

"It's not safe to venture out
as goblins and witches
are all about on
HALLOWEEN"
You can find three more vintage cards for Halloween on the other page here with Halloween cards, se the picture link below.
More Vintage Halloween Postcards
Ghost and flying witch and bats at Halloween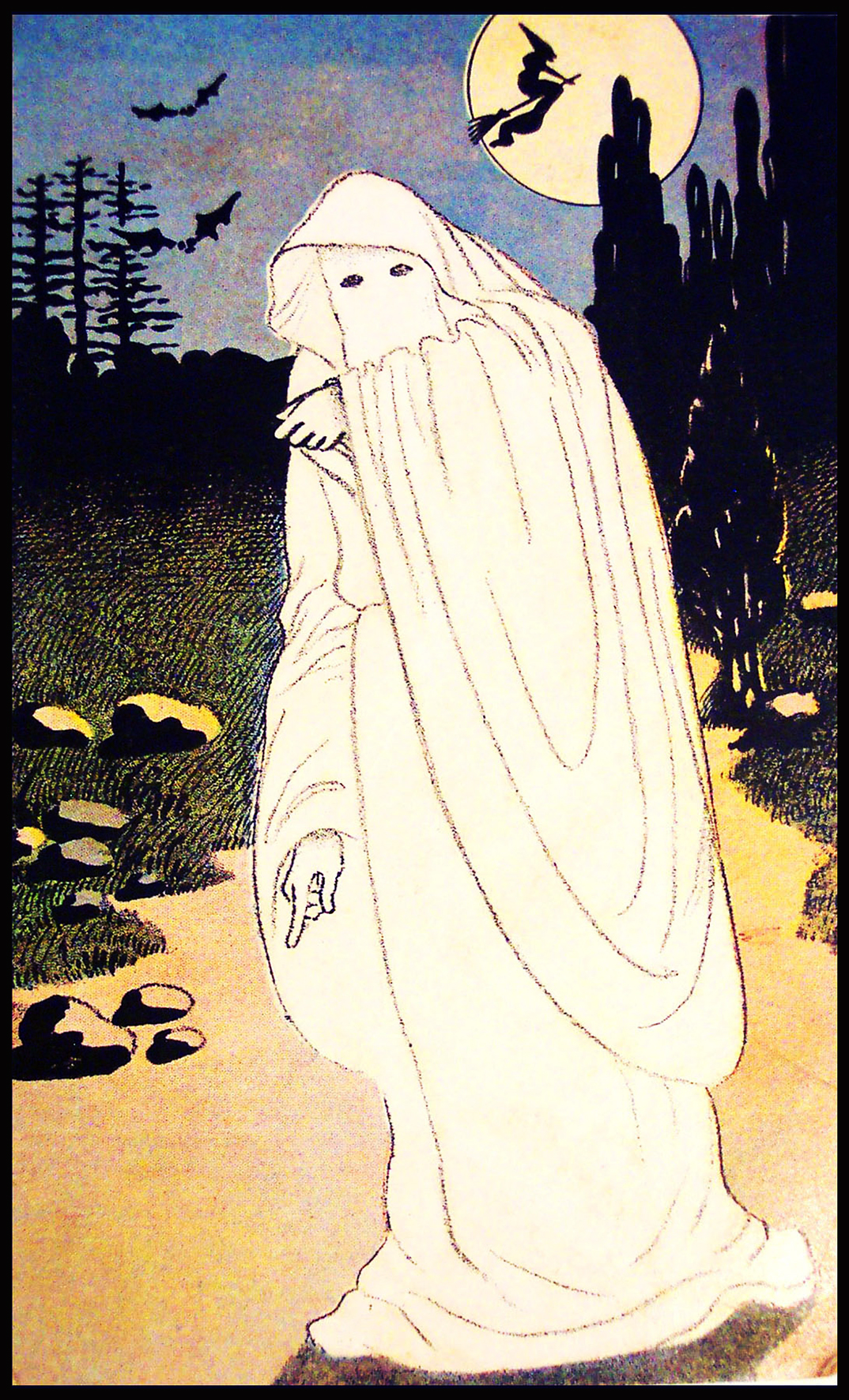 Vintage Halloween postcards spooked Pin-up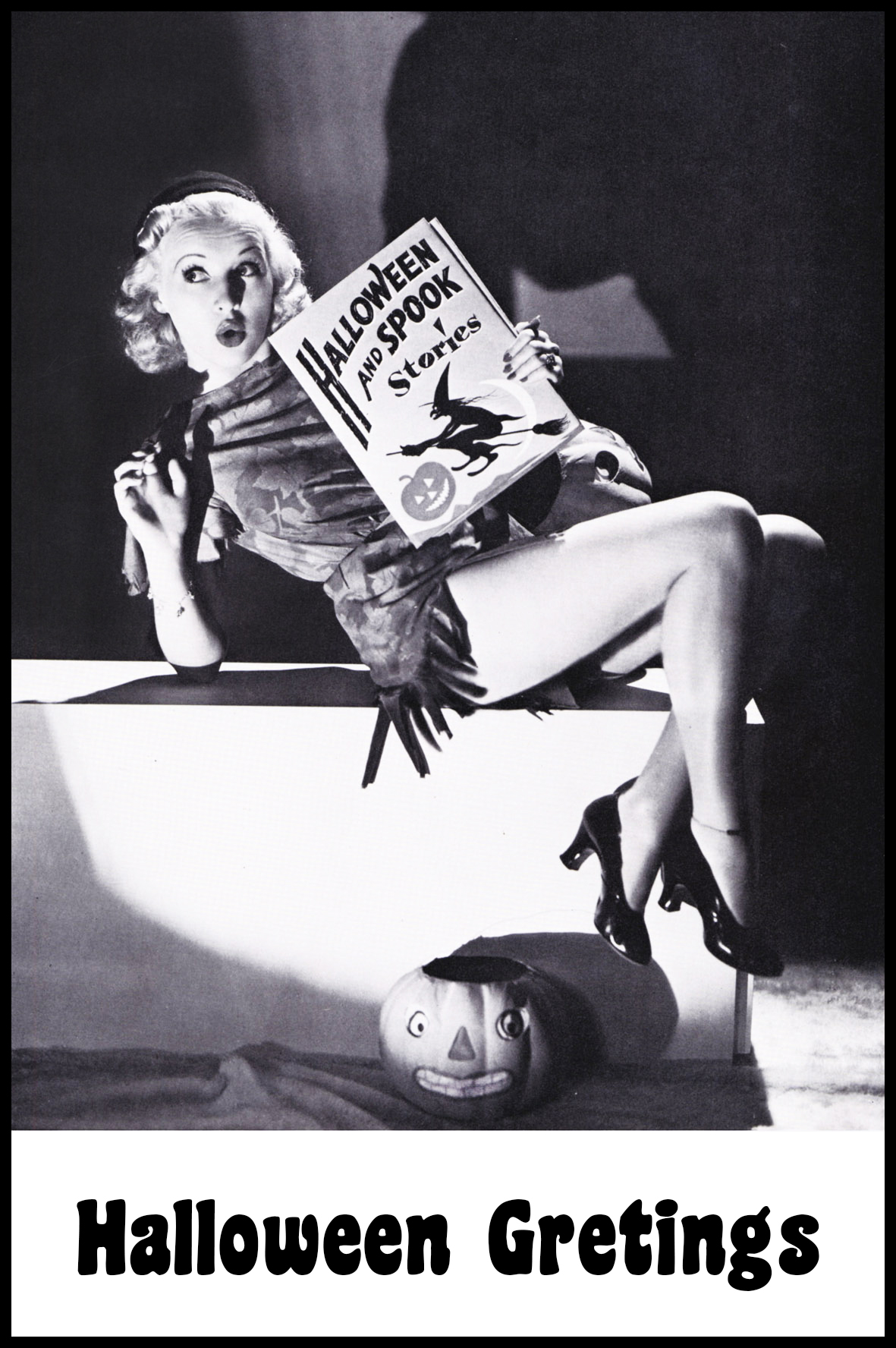 You can read a lot of interesting facts about Halloween and Halloween traditions on
https://en.wikipedia.org/wiki/Halloween
.
Of course you know that Halloween falls on the 31. of October, but did you know that the name Halloween is actually a contraction of Hallows' Evening?
And that other names for Halloween are Allhalloween, All Hallows' Eve and All Saints' Eve?
Restoring these vintage Halloween cards I have often wondered why on these cards Halloween was written as Hallow'even, but now of course that makes sense.
I also didn't know that the activity with bobbing apples is related to the fact that some Christians historically abstained from meat on All Hallows' Eve, leaving apples as one of the things you could eat and use in festivities.
So you can see there are a lot of interesting things to learn from reading about Halloween on the link above!
Happy Halloween card with Jack O'lantern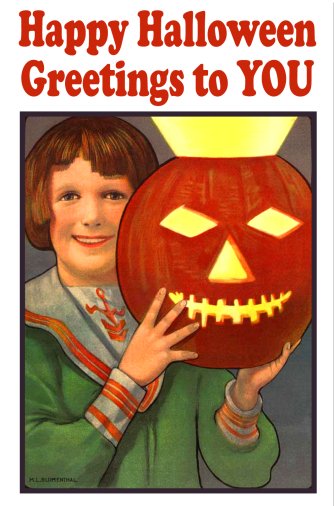 Beautiful Halloween woman with a witch shadow greeting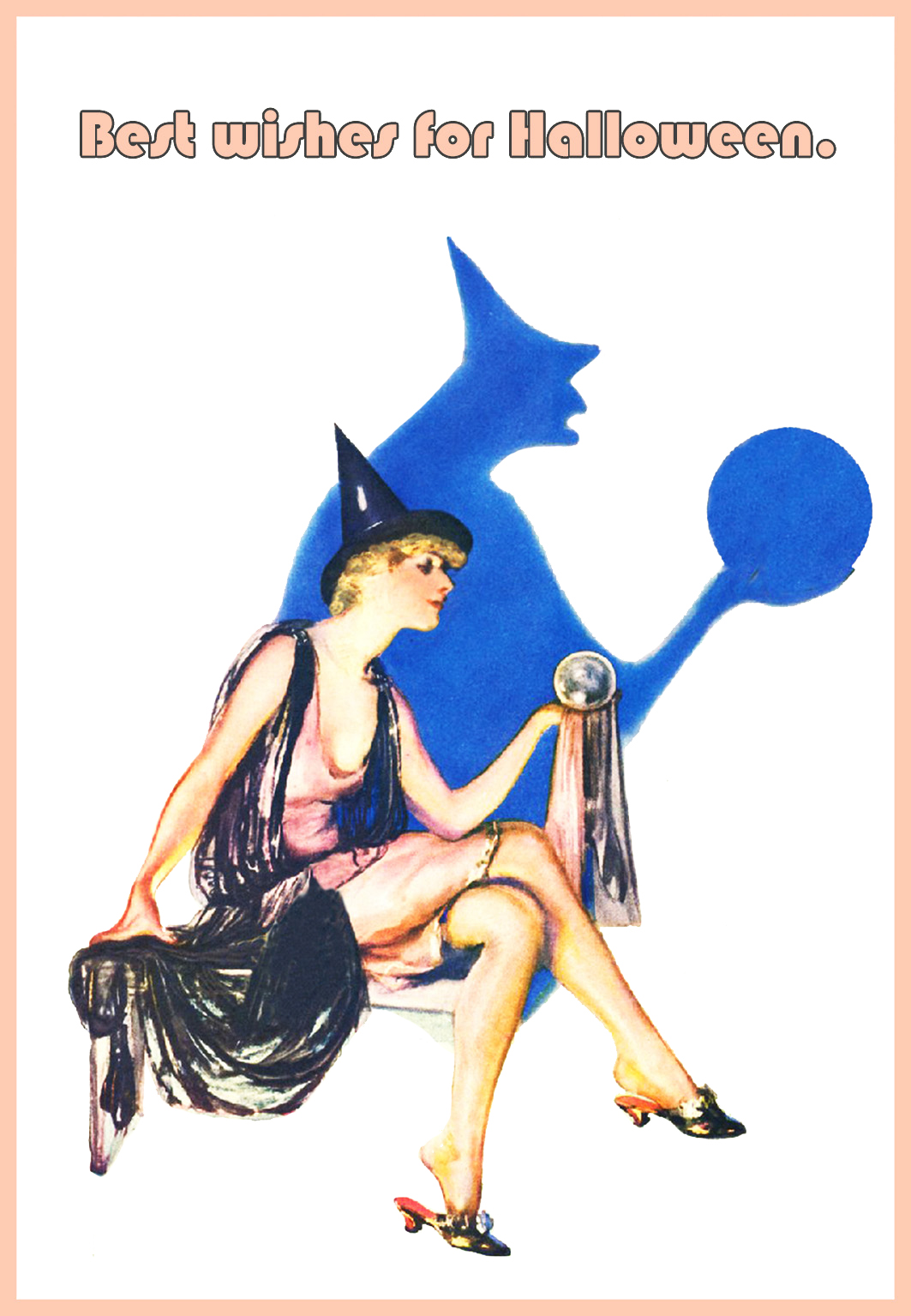 And Here Come The Last Of The Vintage Halloween Postcards
Funny cob scarecrow Merry Halloween greeting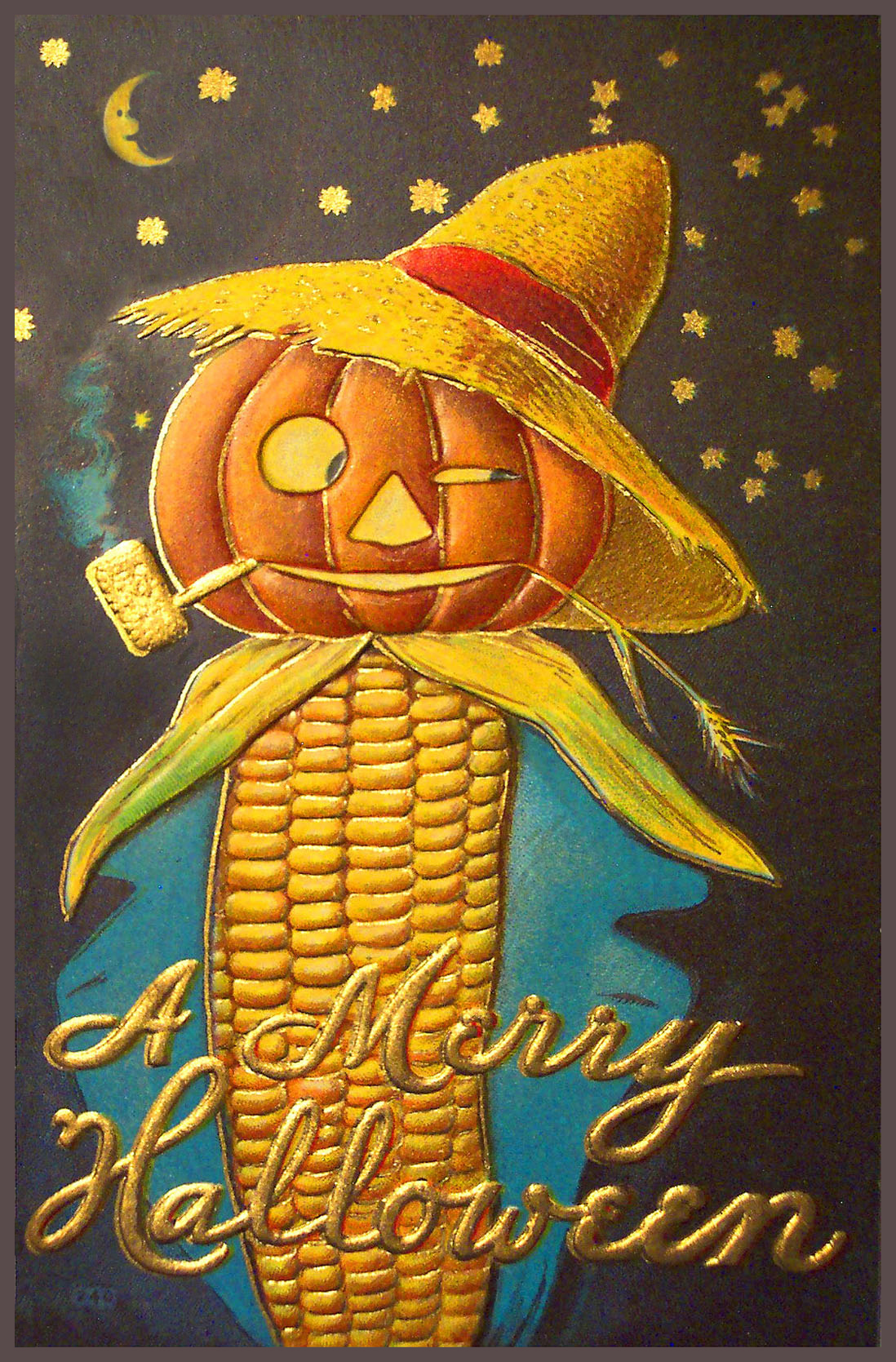 Halloween pin-up on pumpkin card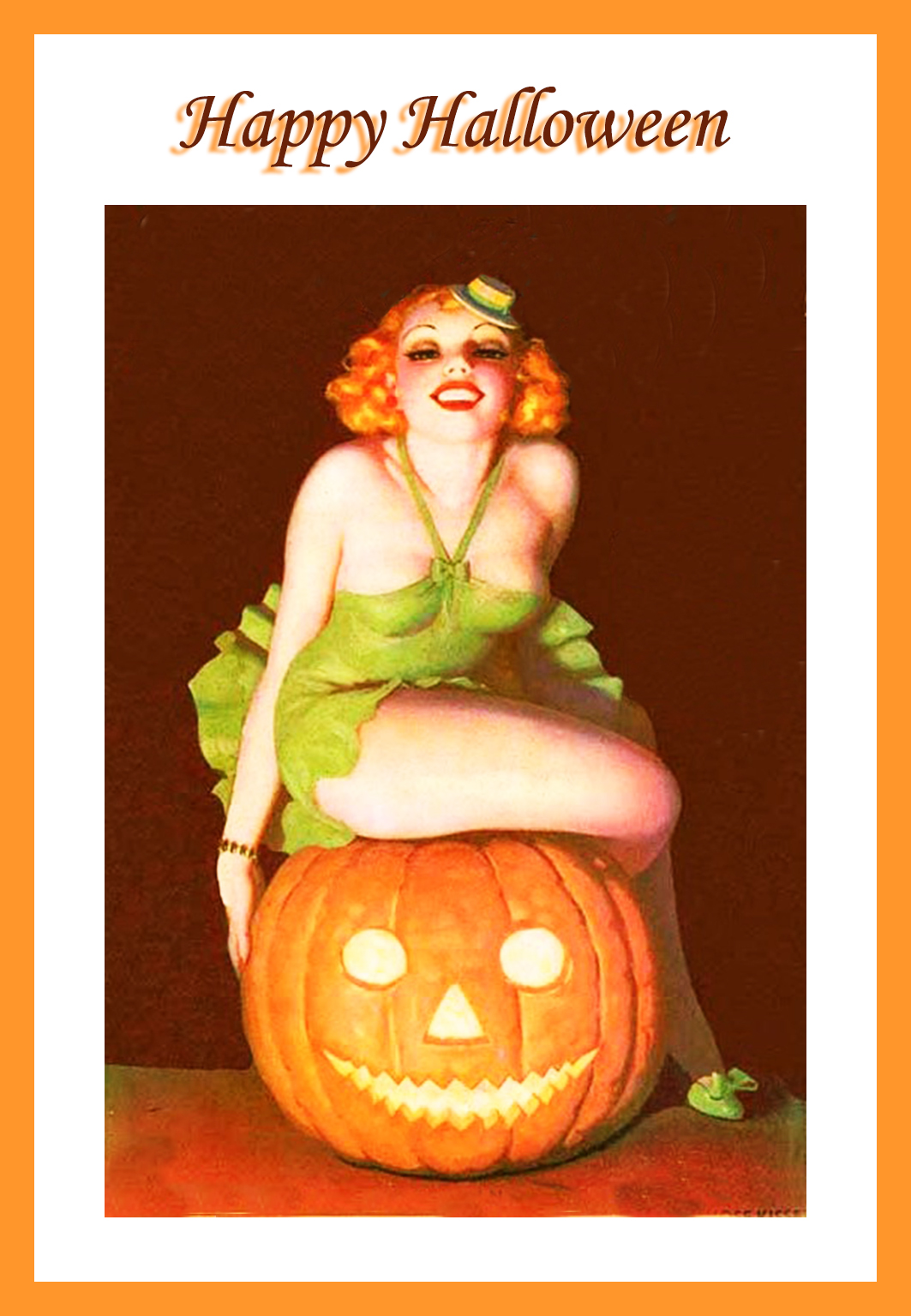 Girl with a pumpkin head, Merry Halloween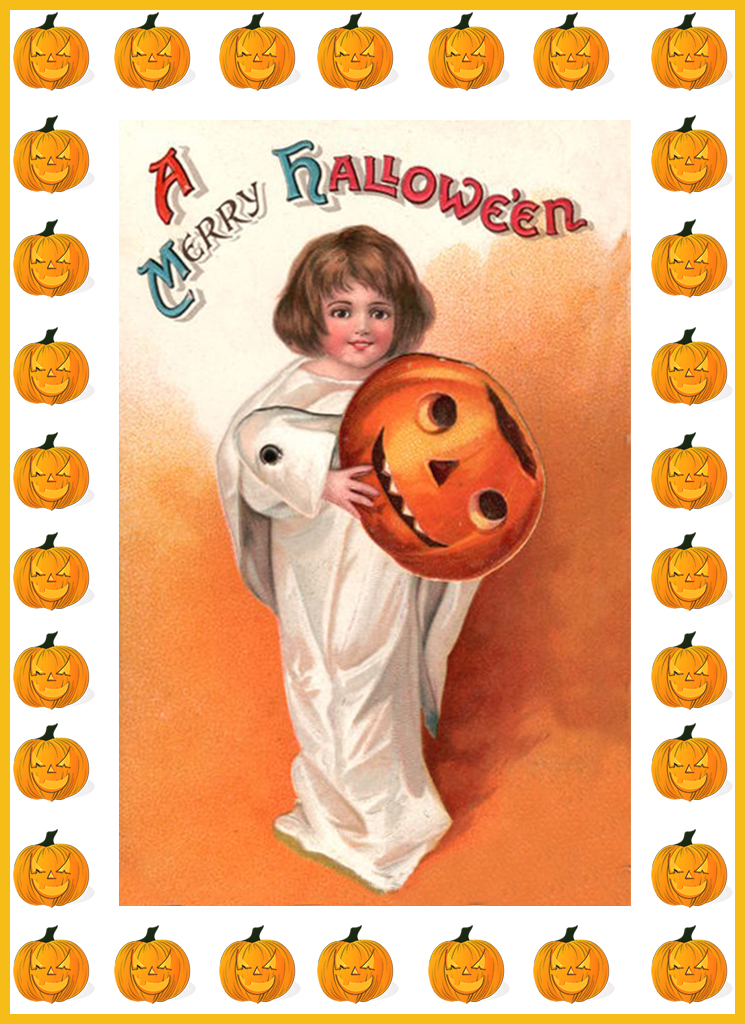 A witch with a broom and a black cat for Halloween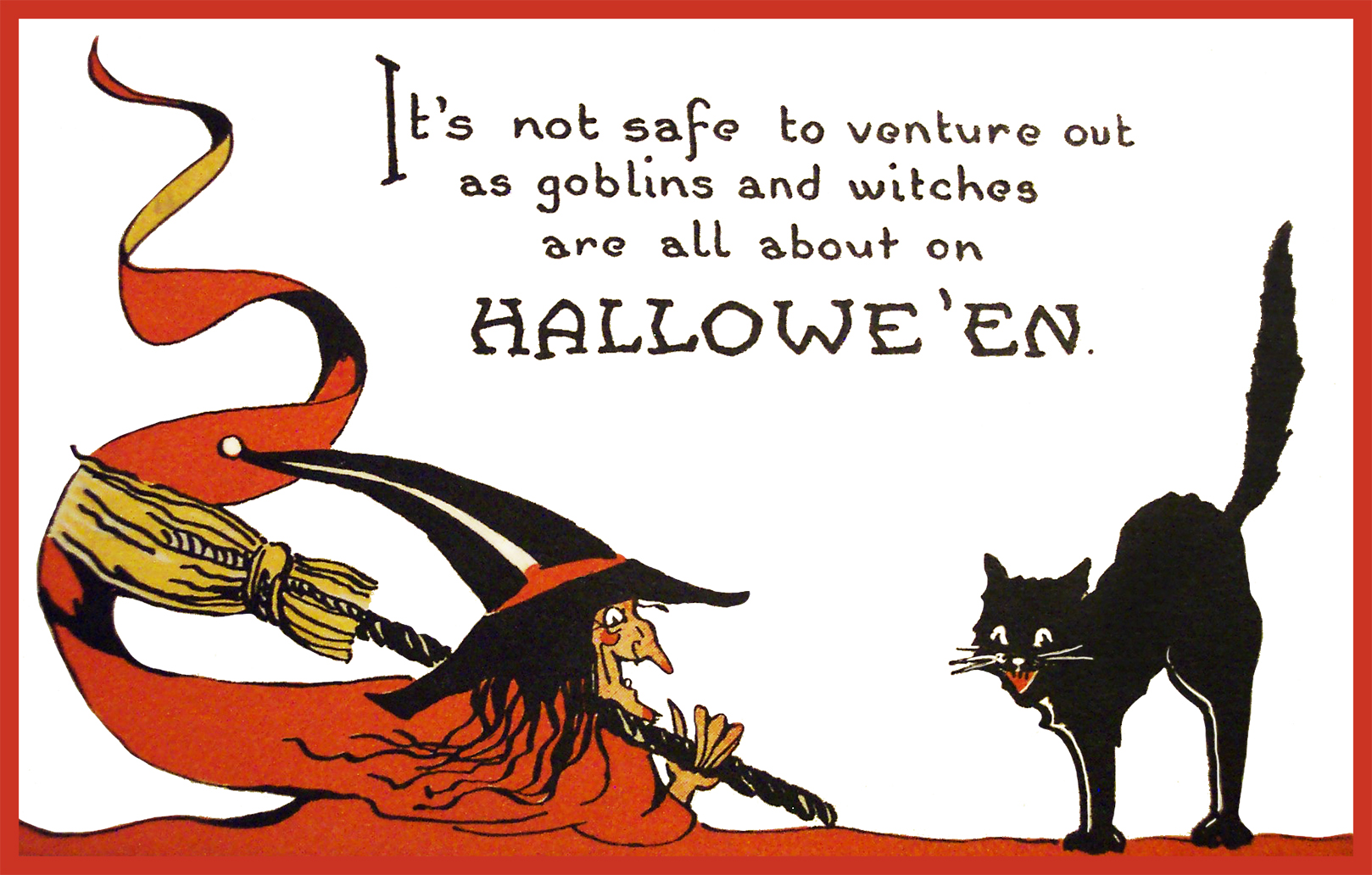 Where Would You Like to Go Next?
| | |
| --- | --- |
| | |
| Halloween Party Ideas: A page where you can get ideas and descriptions of different games to play at Halloween. | Halloween Clip Art: All kinds of drawings and cut-outs for Halloween greetings and invitations. |
| | |
| | |
| Halloween Borders and Frames: Borders with skulls, witches, cats and more, and also some Halloween frames. | Halloween Sayings: This is where you find the perfect Halloween quote and saying for your invitations and greetings. |
| | |
| | |
| Cat Clip Art: Lots of cat clip art, and you will also find black cat silhouettes to use for your invitations and decorations for Halloween. | Halloween Pictures: Original photos of Halloween themed decorations with lots of pumpkin men and witches. |
| | |
| | |
| Halloween Coloring Pages: Find and print these great coloring sheets with Halloween themes. | Halloween Decorating Ideas: You will love these Halloween plates and table decorations. |
| | |
| | |
| Bat Clipart: Wonderful images of bats of any kind as well as bat silhouettes and Halloween bats. | |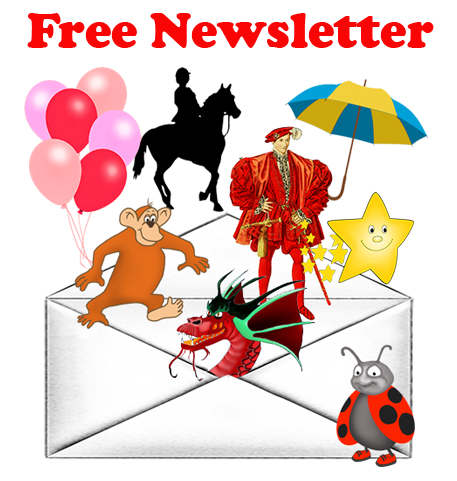 If you want to stay in touch and hear about new pages, tips and ideas about arts & crafts, please sign up for my newsletter. It is totally free, and you can unsubscribe any time!