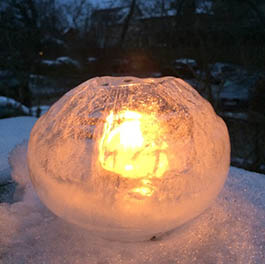 If you are looking for winter clipart like snow flakes and other cozy winter images, and if you are also looking for some winter poems - you have come to the right page!
You will also find the method of how to make the beautiful ice lantern you see here.
It is so easy to make, you can make lots of them. They are made out of ice, and they hold as long as the temperature is around freezing or below.
I think I will start with a little poem to reassure those of you who are not that fond of the cold and the snow that even in the deepest winter there is hope.
It is a short winter poem by Oliver Herford: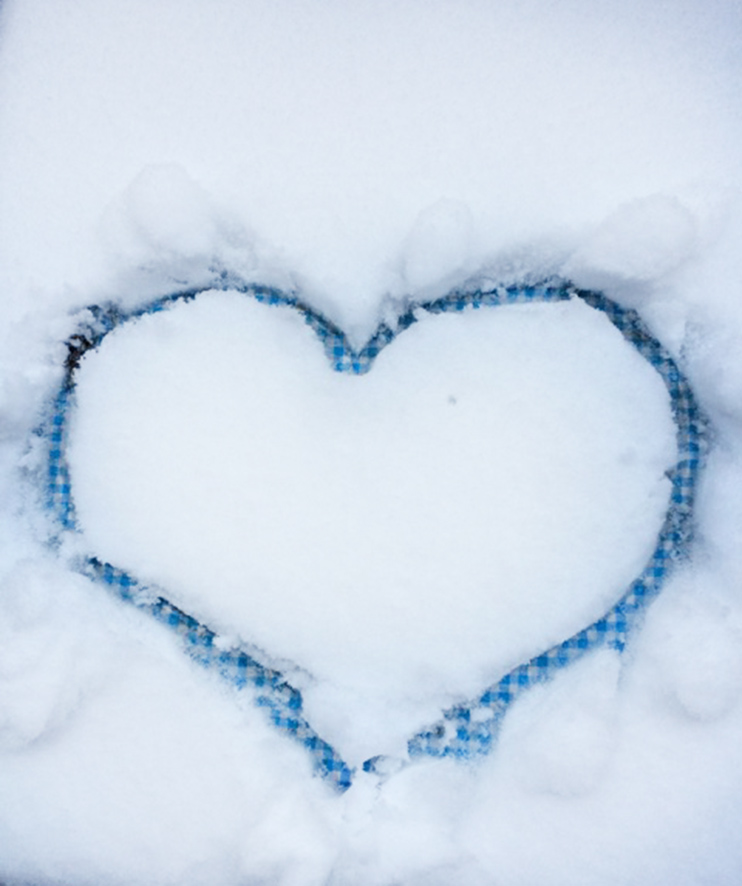 I heard a bird sing
in the dark of December.
A magical thing
and sweet to remember.

"We are nearer to Spring
than we were in September"
I heard a bird sing
in the dark of December.

Snow Clipart:
| | |
| --- | --- |
| Snowflake PNG | Simple snowflake PNG |
| | |
| | |
| | |
| Double snowflake PNG | Simple blue snowflake PNG |
| | |
| | |
| | |
| Decorative snowflake PNG | White snowflake PNG |
| | |
| | |
| | |
| Blue snow clipart PNG | Triple snowflake PNG |
| | |
| | |
| | |
| Winter clipart snowflake PNG | White snow clipart PNG |
| | |
| | |
| | |
| Winter snowflake PNG | Star shaped snowflake PNG |
| | |
| | |
So much for snowflakes! - No, actually there are some more below on this page.

Winter Poems:
Winter:


I love winter! Winter is cold.
It's Christmas with sleds.
It's warm, snuggly beds.
It's silver snowflakes.
It's skating on lakes.
It's snowmen that stand
In a snowy, white land.
It's blue jays that feed
On sunflower seed.
It's angels that pose
In wintertime clothes.
it's a polka-dot sky.
It's winter, That's why ...
I love winter.
How the snowman lost his nose:
A cute little snowman
had a carrot nose.
Along came a rabbit,
and what do you suppose?
That cute little rabbit,
looking for his lunch,
ate that snowman's carrot nose
nibble, nibble, crunch!
Winter Words by Dorothea Grossman

This winter feels colder than ever,
or maybe I'm just more sensitive
these days,
when the wind is
a fire engine
and the moon is sinister
and blue.
I'm all bundled up for it,
stamping my feet,
drinking rum,
counting the days
until the yellow flowers.

You will find some more winter lyrics below, but now comes different kinds of clip art that has to do with winter one way or the other:
Winter Clipart:
| | |
| --- | --- |
| Winter decoration house with snow PNG | Winter robin PNG |
| | |
| | |
| | |
| Red winter berries PNG | Orange with spices PNG |
| | |
| | |
| | |
| Red bird in winter PNG | Red berries green needles JPEG |
| | |
| | |
| | |
| Icicles on branch PNG | Robin in snow PNG |
| | |
| | |
| | |
| Holy with red berries PNG | Icicles PNG |
| | |
| | |

Snowman song:


Sun, sun, go away.
Please don't shine on me today.
Why are you in such a rush
to turn me into sloppy slush?

Sun, sun, can't you see
that your heat is melting me?
Go away sun! Please be nice.
I like being frozen ice.

Sun, sun, you're no fun.
I wish I had two legs to run
far-far away from here
before you make me disappear!
Isn't that just a cute little winter poem?
And now one of the more serious kind, of John Updike:

The days are short,
The sun a spark,
Hung thin between
The dark and dark.


Fat snowy footsteps
Track the floor.
Milk bottles burst
Outside the door.

The river is
A frozen place
Held still beneath
The trees of lace.

The sky is low.
The wind is gray.
The radiator
Purrs all day.
Finally one about the animals at winter:
Winter is cold.
There is snow in the sky.
The squirrel gathers nuts
And the wild geese fly.

The fluffy red fox
Has his fur to keep warm.
The bear's in her cave
Sleeping all through the storm.



How to Make the Beautiful Ice Lantern:
You DID see the photo of the ice lantern above, didn't you?
If not, here it is: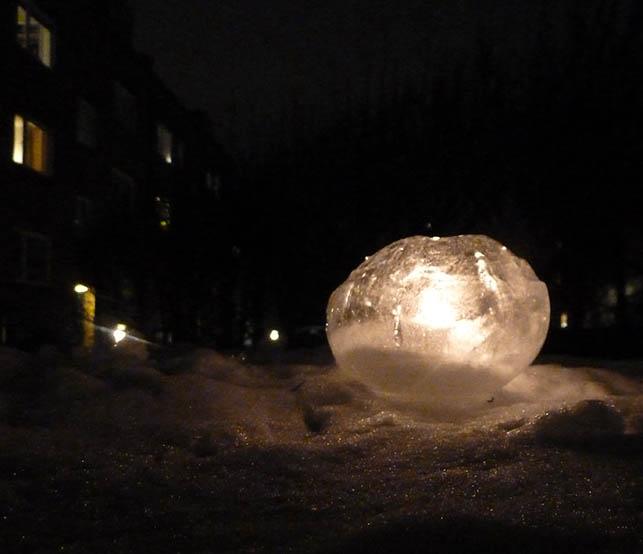 Here is how you make it.
You start with balloons, round, not too big balloons. The color is unimportant, as you remove it later on.

1. First you blow up the balloons, then let the air out of them again. This is just to make it easier to fill them with water.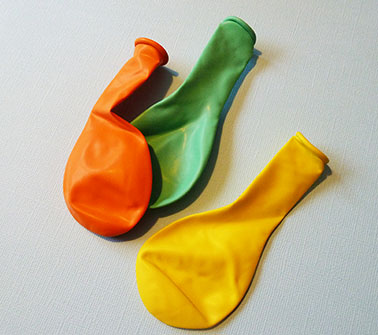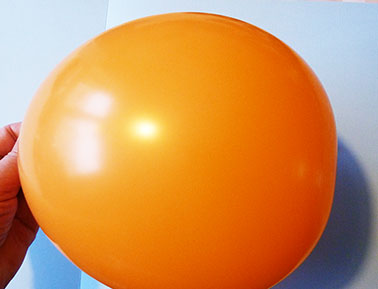 2. Stick them onto the water tap (the one with cold water) and fill the balloon. Not too much, unless you want to make a very big ice lantern.
You might need to keep a hand under the balloon as it is filled with water, to avoid it loosening from the tap.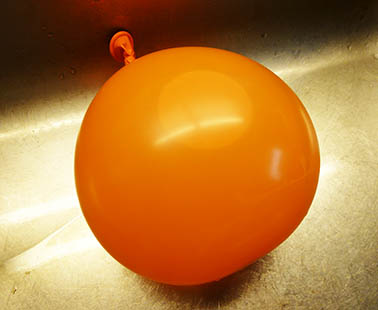 3. Make a knot to the balloon, and place the balloon in a bowl that fits the shape of the balloon.
4. Put the balloon in the bowl into the freezer, and let it stay there for around 10-12 hours.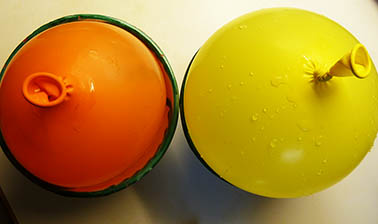 5. Take out the balloon, and free it from the bowl. If it sticks, let some hot water run to the bowl, then it will loosen in no time.
6. Cut the balloon knot, and remove the balloon.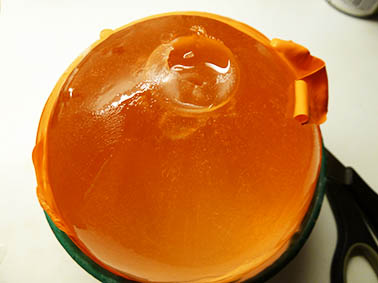 7. Now you have a beautiful, round ice ball. There will be some water inside, and that is good, because we need a cavity for the candle.
8. If there is a hole in the top of the ice ball, that is good. If not, you will have to make one. You can dip the top of the ball into hot water until you have made hole into the liquid water inside the ball.
9. Empty the ice ball for the liquid water, and place a tea light in the bottom of the ball. If the hole in the top is not big enough, again dip the top of the ice lantern in hot water, until the hole is big enough, and if you are careful you can also use a scissors to make the hole bigger.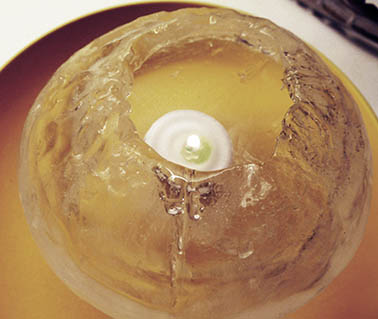 10. Light the tealight and place the ice lantern outside, where it will last (not in too much sun) and enjoy the beautiful view.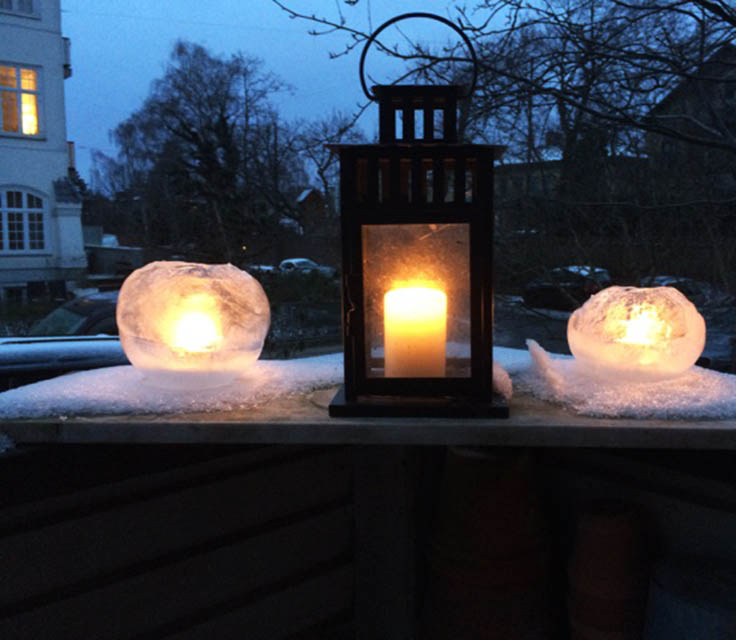 Frost Flowers on a Window Pane
| | |
| --- | --- |
| Window with frost flowers | Winter frost flowers |
| | |
| | |
| | |
| Winter clipart with frost flowers | Frost flowers |
| | |
| | |

Last Winter Clipart with Snowflakes
| | |
| --- | --- |
| Snow clip art PNG | Snowflake template PNG |
| | |
| | |
| | |
| Snowflake PNG | Blue snowflake graphic PNG |
| | |
| | |
| | |
| Beautiful snowflake PNG | Drawing of snowflake PNG |
| | |
| | |
| | |

Where Would You Like To Go Next?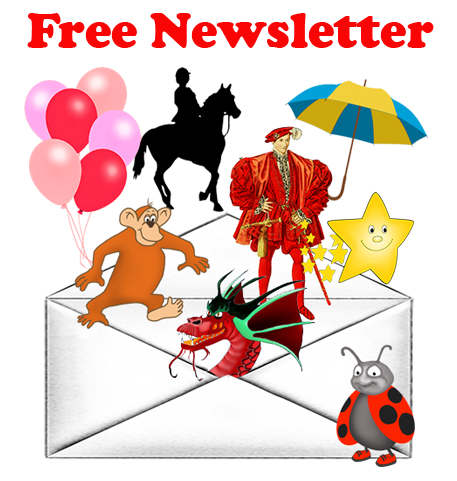 If you want to stay in touch and hear about new pages, tips and ideas about arts & crafts, please sign up for my newsletter. It is totally free, and you can unsubscribe any time!