This page with Snowman Clipart will present you with a funny snowman, an evil snowman, a melting snowman, cute snowmen - all in all, a lot of snowmen!
All these snowman pictures are my original drawings, and you are free to use them for whatever you like, as long as you follow the two simple and very logical rules, that you can read about on Homepage.
At first I put my snowman pictures on some other pages, where you also will find snowman pics, such as the pages Christmas Clip Art and free Christmas Clip Art.
But as I realized that not all countries have snow at Christmas, I found it would be good to make a page only for snowman clip art and other snow clip art.

Free Snowman Clipart
| | |
| --- | --- |
| Snowman lights a star JPEG | Evil snowman throwing snowballs PNG |
| | |
| | |
| | |
| Snowman pictures PNG | Melting snowman PNG |
| | |
| | |
| | |
| Snowman on skis PNG | Drunken snowman drawing PNG |
| | |
| | |
| | |
| Drinking snowman at night JPEG | Snowman graphics PNG |
| | |
| | |
| | |
| Snowman with Christmas lights PNG | Snowman feeding birds clipart PNG |
| | |
| | |
| | |
| Snowman on sleigh PNG | Snowman on snow scooter clipart PNG |
| | |
| | |
| | |
| Vintage snowman clipart PNG | Funny snowman with lantern PNG |
| | |
| | |
| | |
| Snowman clipart with robin PNG | Snowman clip art with tot hat PNG |
| | |
| | |

Fun Winter Crafts with Snowman Clipart
Winter is one of the best times of the year. The snow is falling, the weather is chilly, but the inside of your house is nice and warm.
Perhaps you have a fire going, or the heater is blasting away. Hot cocoa is a wonderful winter drink, and baking is an awesome pastime.
Winter is also a great time to do arts and crafts projects, and you'll find that making winter-themed decorations is a great way to go!
If you're looking for projects you can do with your kids, read on below the clip art to find out how you can do fun winter projects using snowman clipart.
Snowman Cookies
-- When it comes to winter treats, cookies are definitely some of the best. If you want to do a fun project with your kids, why not make snowman cookies? Print out one of the snowman clipart images here, and use them to cut out cookies in the right shape of your snowmen.
Once the cookies have been baked, make colored icing to allow your children to decorate their snowmen cookies however they want. The more colorful, the better!
Snowman Paper Chains
-- For a fun activity, have your children choose the snowmen of their choice from the images below.
In Microsoft Publisher, paste the snowmen clipart side by side on a blank sheet of paper, and print it out to make snowman chains. You can staple the snowmen together, or use tape to join them at the arms. String the snowmen chains all over your house as a fun winter decoration!
Decorating with Snowmen and Snowflakes
-- Making paper snowflakes can be an enjoyable activity to do with the kids, and you can spend hours cutting crazy shapes into papers.
Once you've got enough snowflakes, tape them onto the windows as a decoration. Print out a handful of the snowmen pictures below, and tape them to the windows next to the snowflakes. It will complement the décor nicely!
Homemade Snow Globes
-- Making your own homemade snow globes is actually surprisingly easy, though it can take a bit of work.
Wash out a handful of mason jars, and remove the lids. On the bottom of the lids, glue some sprigs of holly, some pinecones, and other fun winter items. Print out a few of the snowmen clipart graphics below onto some card stock, and use contact paper to protect the snowmen.
Paste them onto the underside of the jar lid along with the other winter items. Fill the jar about ¼ of the way with fake snow, and screw the lid on. Turn them upside down, and enjoy your homemade snow globes.

More Snowman Clipart (and a couple of snowwoman):
| | |
| --- | --- |
| Snowman drawings Snowwoman PNG | Snowman pictures JPEG |
| | |
| | |
| | |
| Snowman drawing at night JPEG | Snowman pictures of family PNG |
| | |
| | |
| | |
| Snowman with champagne PNG | Weightlifter snowman clipart PNG |
| | |
| | |
| | |
| Cute snowman in snow PNG | Merry snow woman clipart PNG |
| | |
| | |
| | |
| Cute and funny snowman graphic PNG | Christmas snowman greeting PNG |
| | |
| | |

Mini Winter Village
-- It's time to get creative with your kids and build a small snowman village to decorate your mantel until the Nativity scene comes out.
Use toothpicks, straws, chopsticks, and paper to construct "houses" for the village of snowmen, and print out as many of the snowmen below as you want.
Make sure to use hard card stock, and contact paper will protect the snowmen from warping.
Place the village on your mantel, and let your kids keep adding more and more snowmen and houses as the winter progresses.
Snowman Curtain
-- Hanging a few strings of snowmen from the roof will make a beautiful "curtain" over the window, and can make your living room look much more festive.
Simply print out any of the snowmen that you want to hang, and punch a hole in them to allow you to hang them from a ribbon.

| | |
| --- | --- |
| Funny showman with branch arms PNG | Snowman clip art with sign PNG |
| | |
| | |
| | |
| Snowman clipart with top hat PNG | Snowman photo JPEG |
| | |
| | |
| | |
| Soft colored snowman clipart PNG | Snowman feeding birds PNG |
| | |
| | |
| | |
| Christmas snowman clipart PNG | Cute snow girl clipart PNG |
| | |
| | |
| | |
| Snowman cup cake clipart PNG | Two snowmen in love PNG |
| | |
| | |

So here you will find all kinds of snowman pictures, and I hope you will find some you really like.

Below there are some old vintage snowmen, restored from old Christmas cards.
You can use them all for websites, mails, invitations, place cards, letters, scrapbooks and whatever you can think of. They are all free snowman clipart, like all the other pages on this site gives you free clipart.
Funny Vintage Snowman Graphics:
Funny vintage Christmas clip art with snowmen PNG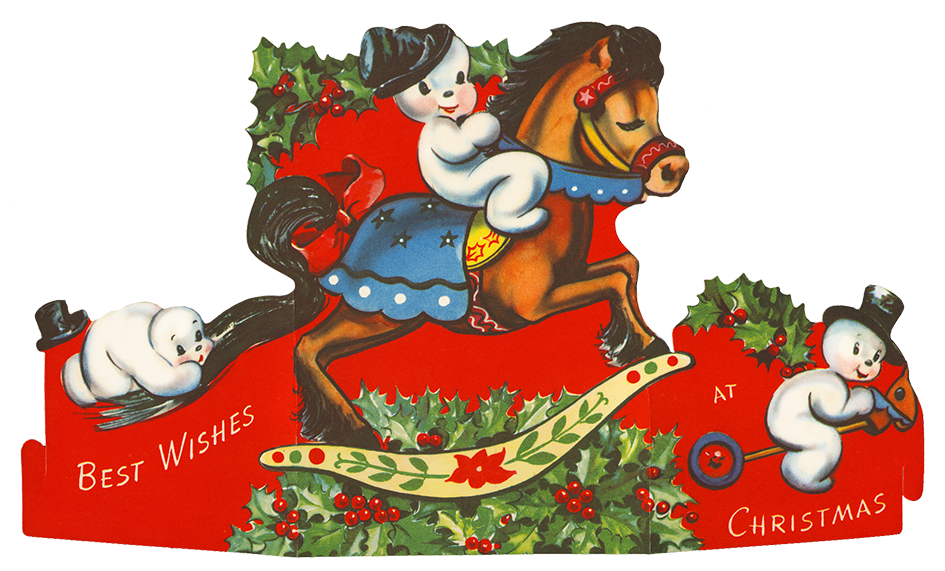 Two snowmen figures at Christmas PNG

| | |
| --- | --- |
| | |
| Snowmen sending Christmas cards PNG | Snowman drawing with Christmas presents PNG |
| | |
| | |
Take a look at these cute and funny snowmen.
They are so easy to make, and as you can see you can give each snowman a different look.
If you want to know more about how to make them, go to my blog.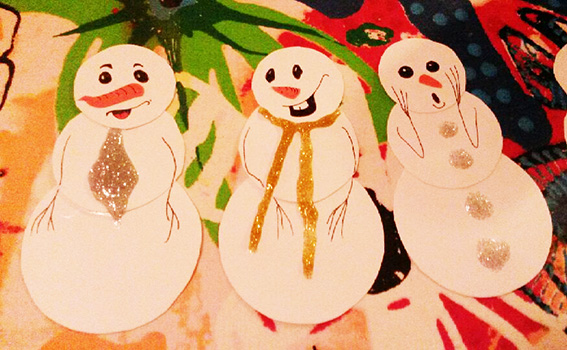 These winter arts and crafts can be a lot of fun, and the snowman clipart will help you to
get the projects done without having to spend precious minutes drawing the snowmen
yourself.
Where Would You Like To Go Now?
| | |
| --- | --- |
| | |
| Winter Clipart: Great clip art for the winter season. | Christmas Pictures: The main page for Christmas with an overview of all the Christmas pages here. |
| | |
| | |
| Seasons of the Year: The main page for all the seasonal pages here, where you find summer clip art as well as winter clipart. | Christmas Clip Art: Here is all (almost) you need for your Christmas invitations and gift cards. |
| | |
| | |
| Winter Pictures: Beautiful pictures with snow and ice. | Funny Drawings: The main page for all the pages here with funny clip art. |
| | |
| | |
| Snowman Coloring Pages: Funny and wonderful coloring pages of snowmen and snowwomen. | |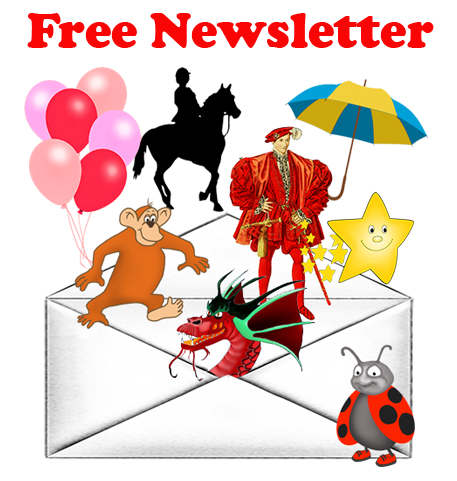 If you want to stay in touch and hear about new pages, tips and ideas about arts & crafts, please sign up for my newsletter. It is totally free, and you can unsubscribe any time!