I love Christmas. And this page will give you
as well as funny old Christmas drawings.
Also I will tell a little about my Christmas memories, my pictures of Christmas.
As I said above, I simply love Christmas. So I will also tell you about the way I celebrate the Christmas, and how it is normally celebrated amongst the people I know.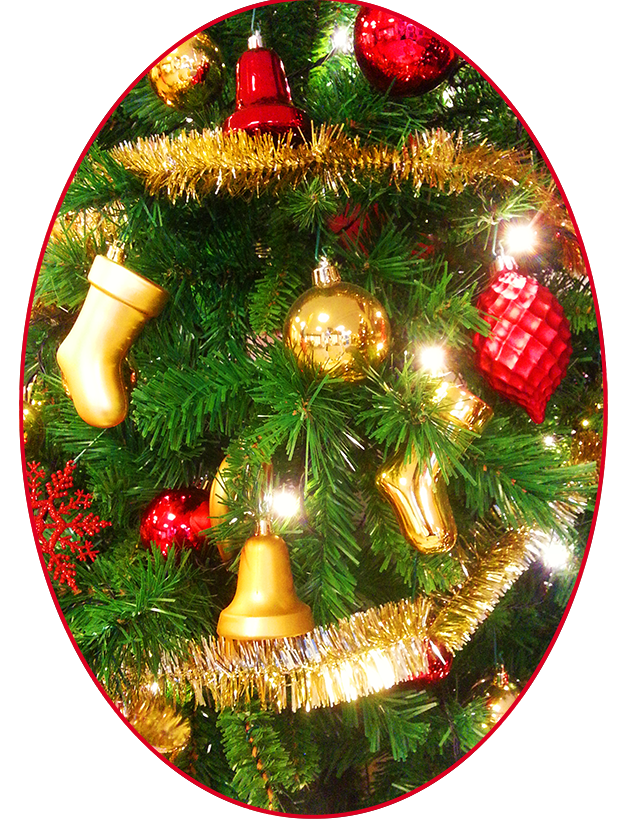 I think of this as another kind of Christmas images or pictures.
For years and years we have celebrated this Holiday together with the family. Not only the nearest family, but together with parents, sisters and brothers, their children, and the children's friends and later their husbands and wives.
Over the years we have created some very strong traditions, which of course have had to be modified a bit, when new members joined the celebration of Christmas. And then these changes became traditions, and we love them all!
I think the celebration of Christmas is a bit different here in Denmark from what I understand is common in USA and many other countries. The big Christmas celebration here falls on the 24th of December.
This is the day, where everybody gets up early, and the cooking and baking starts.
The Christmas tree is, if not before, brought into the living room, and during the day it is decorated with all the Christmas tree decorations that have been stuffed away somewhere in the basement or the attic. All the presents will be placed beneath the tree.
Finally the tree is decorated with candles and flags (it is not that we Danes are that patriotic, the Danish flag is used for all kinds of celebrations: birthdays, Christmas, Sundays, all Holidays, Anniversaries).
You will find all kinds of clip art: Christmas tree decorations, Christmas elves, a clip art star for the Christmas tree, gifts, snow, candles, Christmas bells and more.
Some just had to be restored a little, others are drawings I have taken from old Christmas cards, restored, changed and made into PNG-format, which means they come with a transparent background.

A page with free printable Christmas cards.

These Christmas greeting cards are all my original material, and you can use them for free, but unlike most of the other drawings and clip art on this website, these cards can not be used commercially.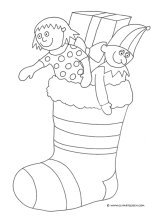 When time seems to be passing to slowly, with the young ones waiting for Christmas dinner and Santa Claus not to mention the gifts he is bringing: These Christmas coloring pages are just what you need.
Find a quiet place where you can place the kids together with a couple of playful adults, lots of colors, glue and scissors. And then some of these coloring pages.
I can assure you, that will give you and the kids some well deserved quiet moments, where they forget all about longing for the Christmas presents.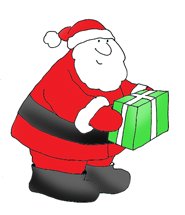 Here on this page you will find snowmen, Santas, Mistletoe with red bows,.
Even an angry Santa Claus, and cute and sweet ginger bred men and women.
There are also some very funny Christmas borders and frames with small Santas, and Christmas tree decorations.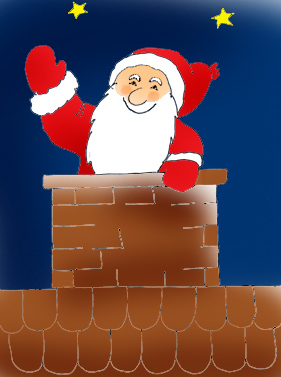 All kinds of Santa Claus clipart: Santa in the chimney, a flying Santa, a poor Santa Claus.
You will find Santa Claus clipart that you can use for Christmas cards and gift tags.
And I hope that I soon will have the time for making many more Santa's, come back to this page when Christmas is near.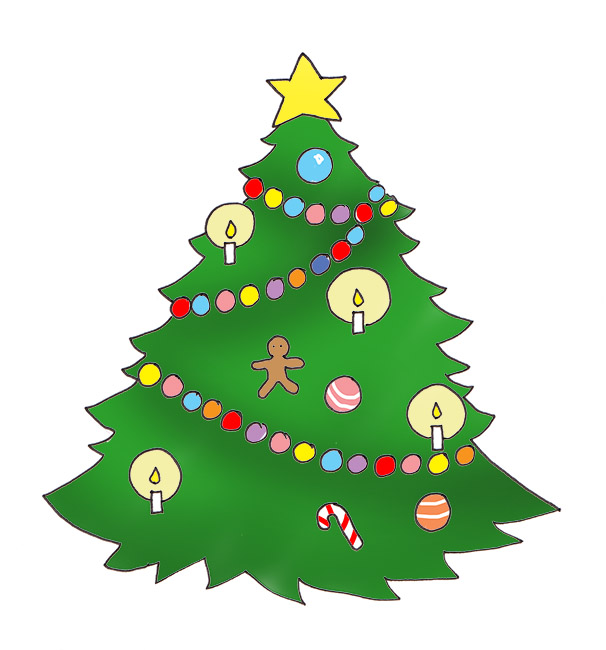 I know you might already have found som Christmas tree clip art on the page Christmas Clip Art.
But here on this page you will find nothing but different drawings of Christmas trees. Most with different kinds of Christmas tree decorations, some with trees in the snow.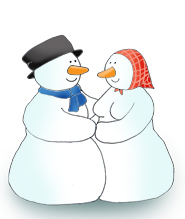 I know these snowman drawings not necessarily belong to the pages with Christmas pictures, but for a lot of people, including me, snow and Christmas belongs together.
So I have made this page part of the overview of pages with Christmas clip art, Christmas cards and stuff like that.
I myself love these drawings of happy snowmen and snowwomen, snowmen ice skating, snowmen lighting the stars, and even a melting snowman.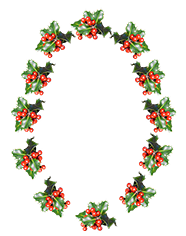 Here is a page with lots of funny and pretty Christmas borders with reindeer, mistletoe, holy, bells and Santas.
You will also find beautiful Christmas frames with transparent background to use together with colored backgrounds or other Christmas clipart.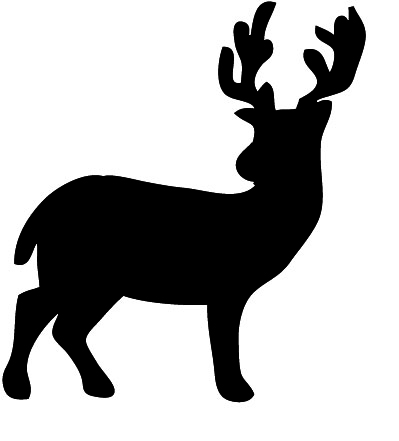 If you want some black or black and white free silhouettes with motives from Christmas, I hope you will find them on this page.
You will see silhouettes of reindeer, Santa's sleigh, wreath, more reindeer and Christmas trees.

Frosty The Snowman Lyrics:

Christmas to me is like at lot of sweet and cozy pictures:
Well, when I come to think about it, Christmas actually starts long before the 24th of December: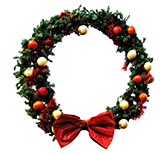 With making a Christmas wreath, or an Advent wreath, to hang on the door for welcoming Christmas. Often this making a wreath starts with friends gathering a weekend, going to the forest and collecting material for the wreath. And of course there is a secret competition who makes the most beautiful (or strange, or something else) wreath.
Having Christmas parties for friends and co-workers. Inviting family and friends to an afternoon with tea and apple fritters, making all kinds of Christmas decorations, ranging from complicated braided Christmas hearts to simple chains made of colored paper.
Hanging up mistletoe, and hanging up stockings for the children's Christmas month presents. This is also a thing a don't know if people do in other countries. I know about Christmas stockings, because I have seen that in films, but as far as I can see, that is only for Christmas night. I might be wrong, though.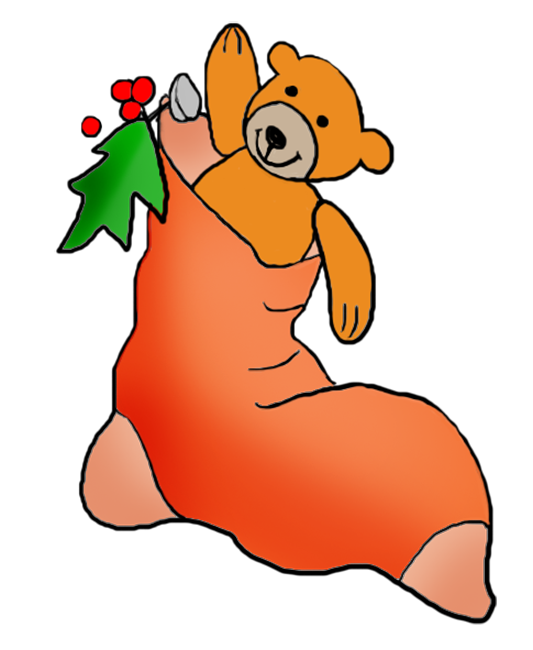 Anyway, most people in Denmark make a Christmas stocking that hangs over the child's bed, and every day through December there is a small gift in the stocking from Santa.
It can be a pencil, a piece of candy, small things, because what it is all about is the thought that Santa comes at night, in this very special Christmas month, and gives YOU a special gift.
And then of course the Christmas cards. Even if we don't send many personal letters anymore, the cards for Christmas are simply a must!
But, back to Christmas Eve:
During the day of the 24th of December the Christmas dinner is prepared: Roast duck, or roast pork, or maybe both, if that is the tradition. With lots of potatoes, both white potatoes and potatoes roasted in sugar.
Not to mention the sauce and the red cabbage.
And for dessert rice à l'impératrice with cherry sauce, and an almond hidden somewhere in the bowl. - Of course there are variations of these ingredients, but not much.
Those who are not busy making dinner, goes to church or goes for a walk, often to the cemetery to commemorate deceased family members and friends.

And then Christmas Eve!
Depending on the age of the kids in the family, the different components of the evening can change place, but what happens will mostly be:
Everybody gather to sit and enjoy the Christmas dinner. It takes a long time to finish this dinner, too long for some, so often the dessert will be saved for later.
Then the Christmas tree will be lit, all the candles, (and of course there will be a bucket with water and a floor cloth near by, if accidents should happen).
This is the time where the whole family goes: Wow, an OOOh, how beautiful! And it is a special moment, being together with the people you love (hopefully), the smell of the Christmas tree and the Christmas dinner, and looking at this beautiful decorated Christmas tree.
And then the singing and dancing starts: We join hands, and dance around the tree, singing all the Christmas carols we know so well. Everybody can choose their preferred carol, so there is a lot of singing and dancing.
If you have somebody to play the role of Santa, here he comes with his sack and his Ho, Ho, Ho.
I guess every family or group has it's own traditions when it comes to opening presents. We try to make sure that the youngest in the family distribute the presents so that everybody starts with one, and then we open the presents one at a time, showing it to the rest of the family. If there are not too many presents, we like to do that until there are no more presents under the tree.
Now everybody is kind of tired, but it is not over yet.
If the dessert has not been eaten before the dancing around the Christmas tree, it has to be enjoyed now. And as the head of the family has hidden white almond in the bowl, and you are not allowed to show if you have got it, everybody eats as much as they can to find the almond. And the finder gets the almond gift.
This is where the kids are put to bed, and you can go to bed, if you want. The rest of the people can relax, maybe play some games, drink a little wine, and enjoy their presents.
Next morning is quiet, children getting up early to play with their new toys, everybody else getting up when they feel like, and the rest of the day is just about being together and relaxing.