When you need a butterfly border for a card, a greeting or for decorating a project, this is where you will find it!
Take a look at these beautiful border pictures with butterflies, sometimes mixed with flowers, sometimes making interesting patterns and swirls.
When you find one you like, right click it to come to the larger version, save it and use it for what your purpose might be - just as long as you follow the simple rules you find on Homepage.
All these borders and frames are free for you, and I hope you will like them.
Most of the borders and frames are made in JPEG, which means they come with a white background.
A few are made in PNG, with a transparent background, so that you can use them on a colored background.
The butterfly frames can be used as templates for a greeting card. Actually any kind of message or greeting will become more noticeable and beautiful with the use of these butterfly frames.
Butterfly Border Pictures:
11 line borders with butterflies.
As you can see some of them are made with both butterflies and flowers, and if you need more flower borders, take a look at the main page for all the borders and frames.
Pink butterfly pattern

Red butterfly border


Border with pink butterflies


Border with pink butterflies different ways


Blue butterfly border


Black white butterfly and flower border


Black butterfly pattern


Border with flowers and butterflies


Lilac butterfly and flower border


Blue butterfly border clipart


Border with green butterflies


Border Clip Art Free for You to Use:
These following templates and frames with butterflies are so beautiful!
I especially love the butterfly frame in black and white, with elegant swirls and classic butterfly pictures.
See it below.
Here first comes a blue frame with blue flowers and pink and blue butterflies.
Blue butterfly frame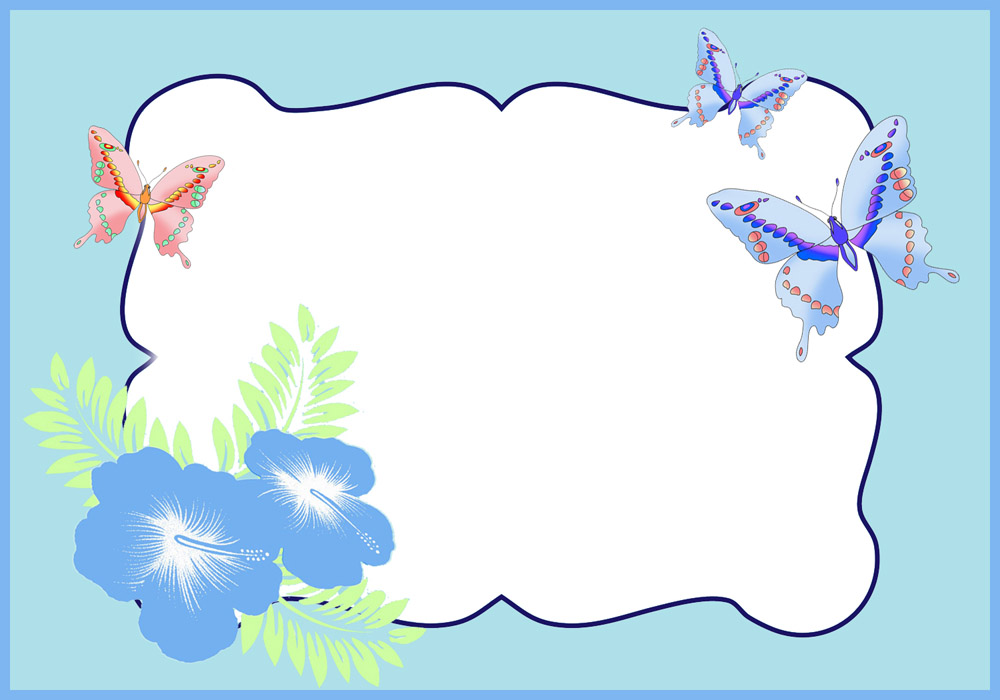 This butterfly border is with a transparent background, saved in PNG.
This oval with soft pink butterflies will be great for a card, a summer greeting to friends and family, or maybe for framing a text on your website.
Oval pink butterfly frame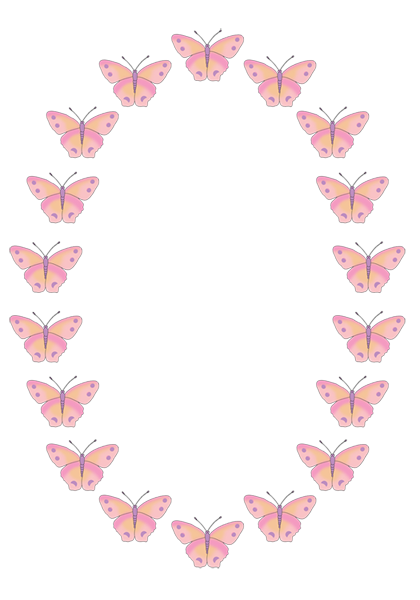 Again pink butterflies, this time on a pink spotted frame.

And after that the same spotted frame, but this time also with a flower.
Pink frame with pink butterflies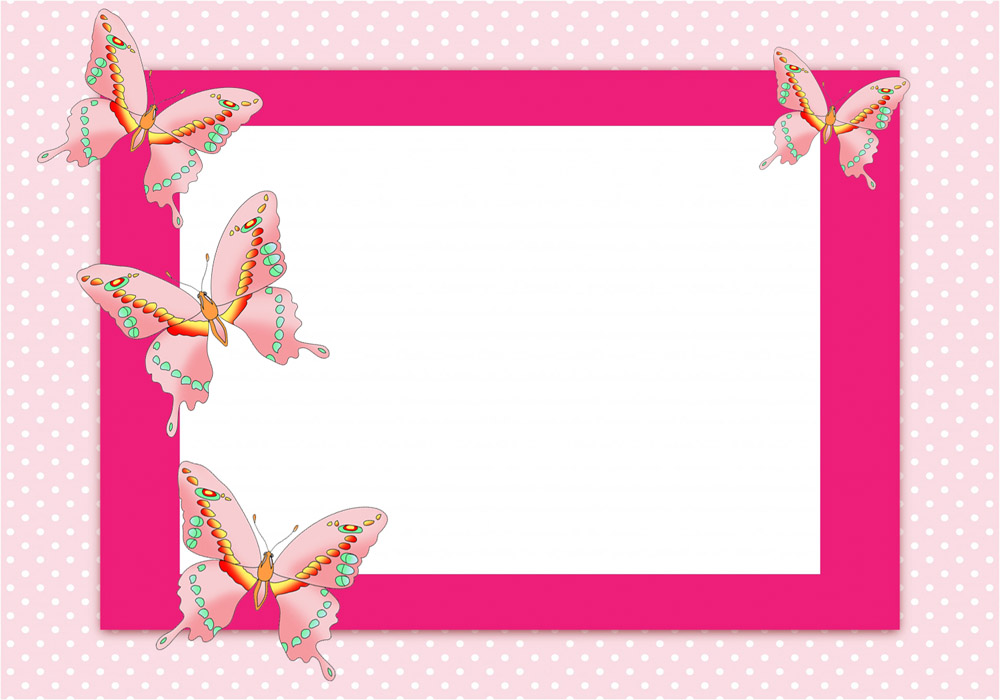 Pink frame with pink butterflies and flowers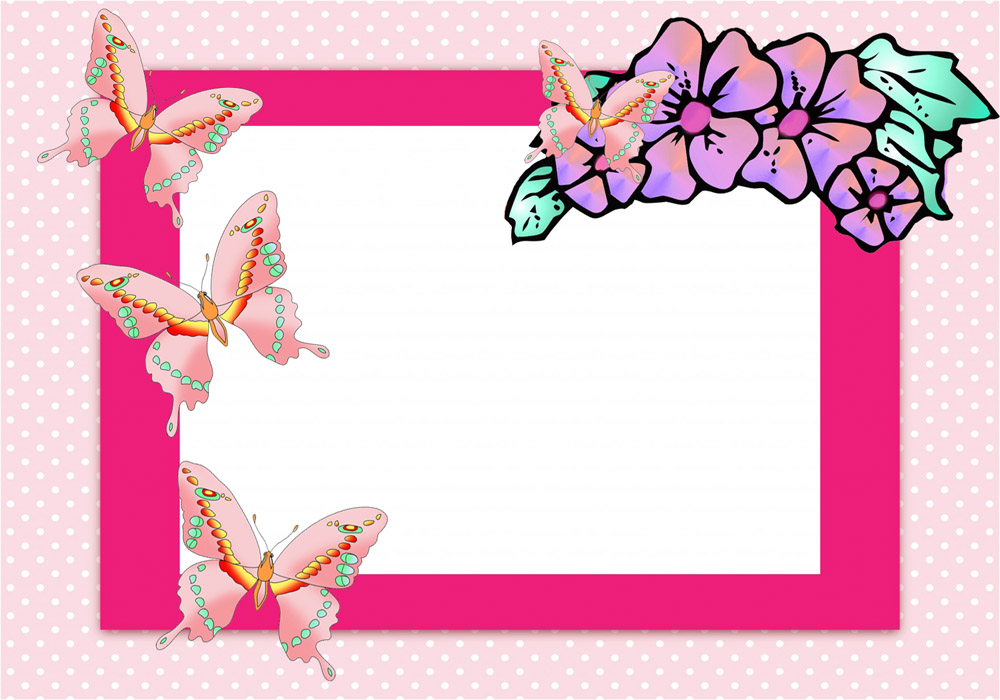 A blue frame, with a wonderful shaped white center.
Blue and pink butterflies, and a blue flower.
Frame with butterflies and flowers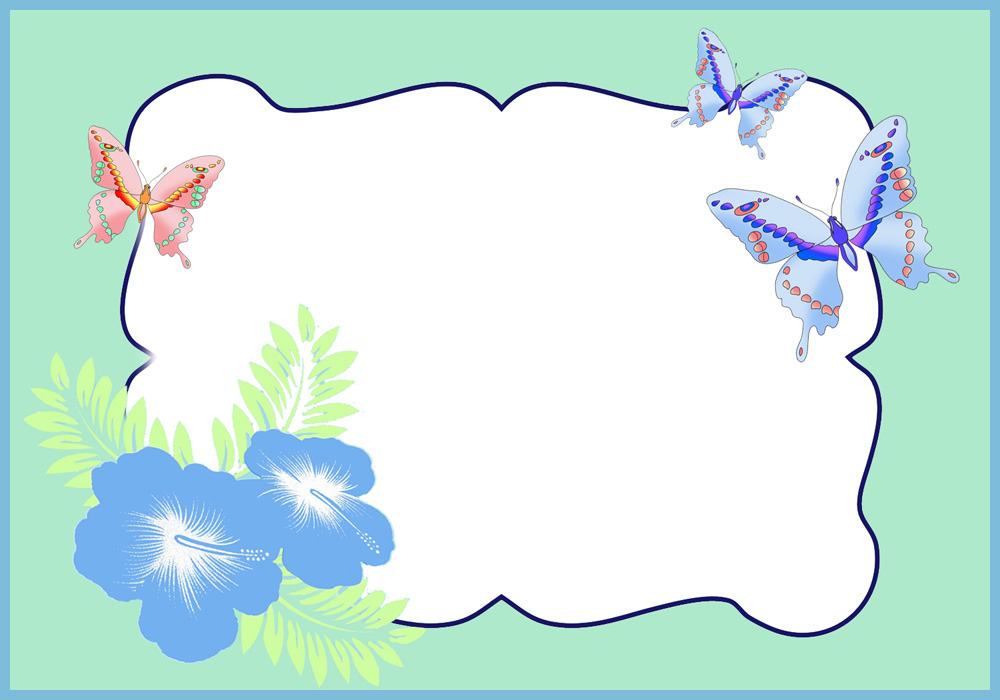 Pink butterflies in an oval, made as a template.
Pink butterfly border frame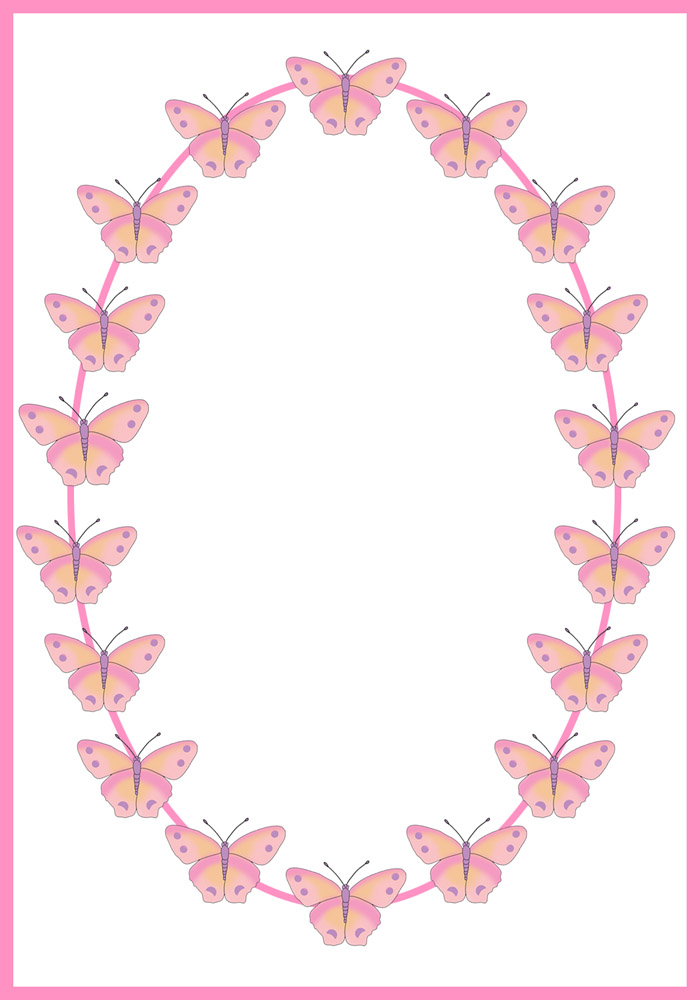 Here comes the wonderful butterfly border, with black swirls and black and white butterflies.
Black white butterfly border frame

This frame is blue, and the blue butterflies seem to come flying out of the frame.
Blue frame with blue butterflies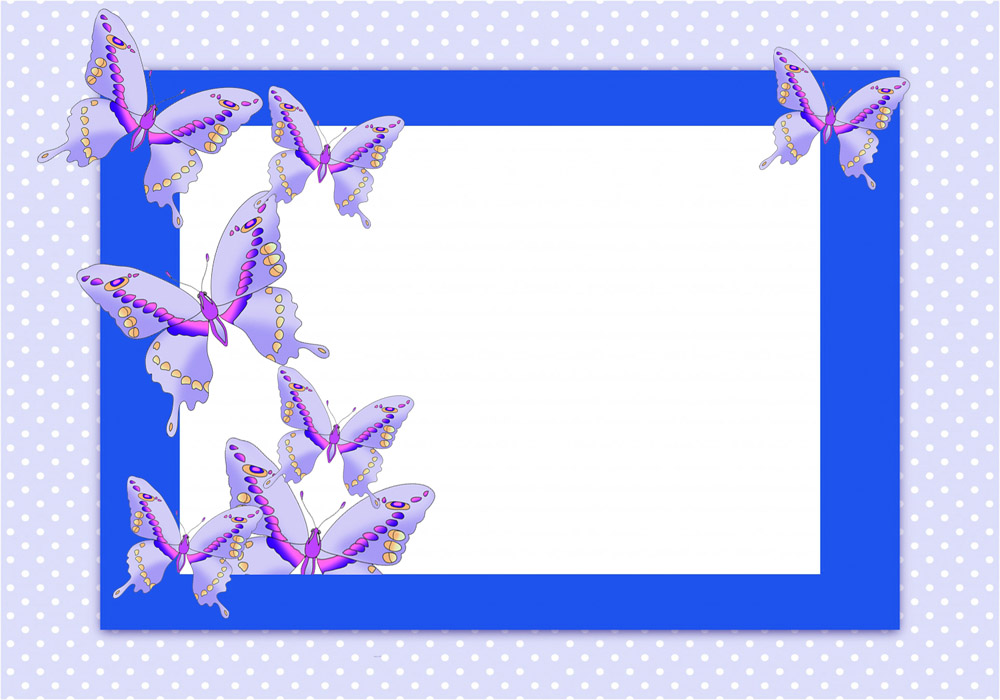 Where Would You Like To Go Next?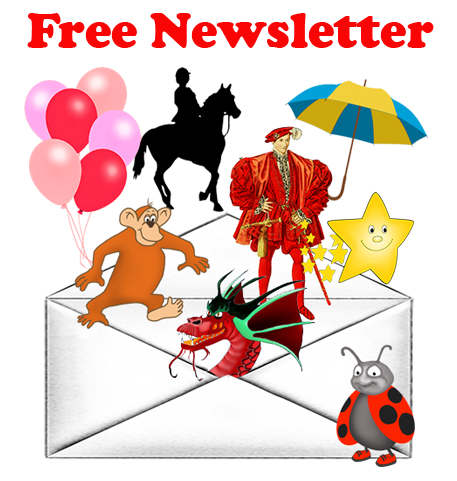 If you want to stay in touch and hear about new pages, tips and ideas about arts & crafts, please sign up for my newsletter. It is totally free, and you can unsubscribe any time!