This page with 1st birthday Invitations for your child's birthday is meant to give you lots of ideas and designs of how you can make your own, original first birthday invitations.
For free, or very cheap, depending on which first birthday invitations you choose to make.
When you are the parents of a 1 year old child, there are so many things you have to think about all the time, so I want to make it as easy as possible for you:
In this first part of the page I will give you lots of templates of funny and cute and original first birthday invitations, ready to print. It can't be much easier.
The size of these invitations are approx. 3,5 x 4,7 inches (8,9 x 12 cm) when printed in 150/300 dpi.
Then in the next section I will make invitations made for attaching to a mail, or printing and sending by post.
They will be a little smaller than A4.
The last first birthday invitations on this page are made if you want to make your own invitations: Some really funny invitations made as elephants, cats, trains. You can print these templates on white cardstock, or you might even want to use these drawings as templates and cut these kids party invitations from colored cardstock.

1st Birthday Invitations - Ready to print!
This first card has the text:
You are invited to celebrate ______________ first birthday!
Time:__________________________________
Place:__________________________________
RSVP:__________________________________
If you need more information for the guest, you can write that on the back of the cards.
This card should be printed in 150 dpi.
1st out of 5 Birthday Invitations: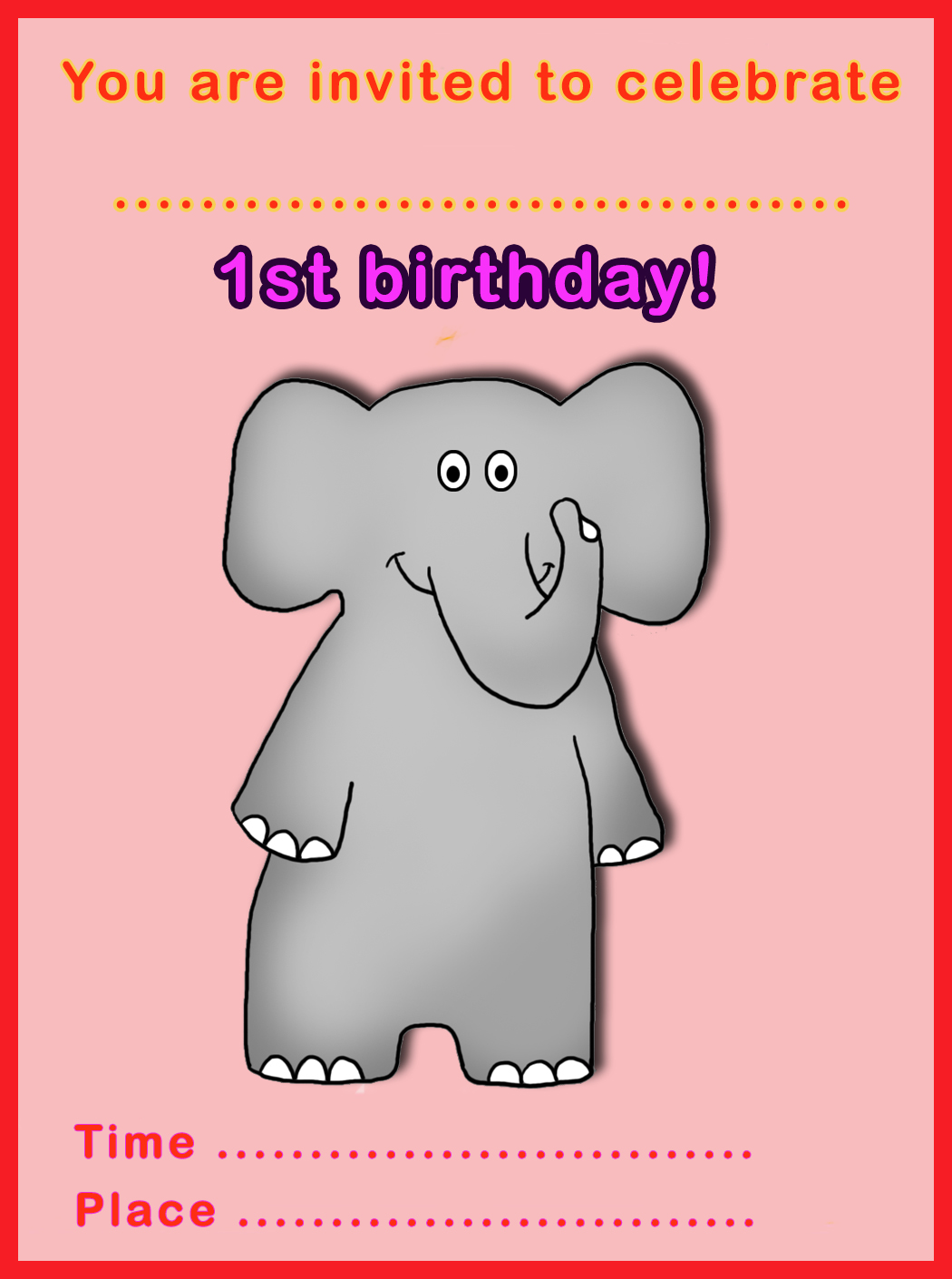 2nd out of 5 Birthday Invitations:
The text on this first birthday invitation card says:
Join us to celebrate _____________ first birthday
Place:__________________________
Time:__________________________
RSVP: _________________________
Print this card in 300 dpi.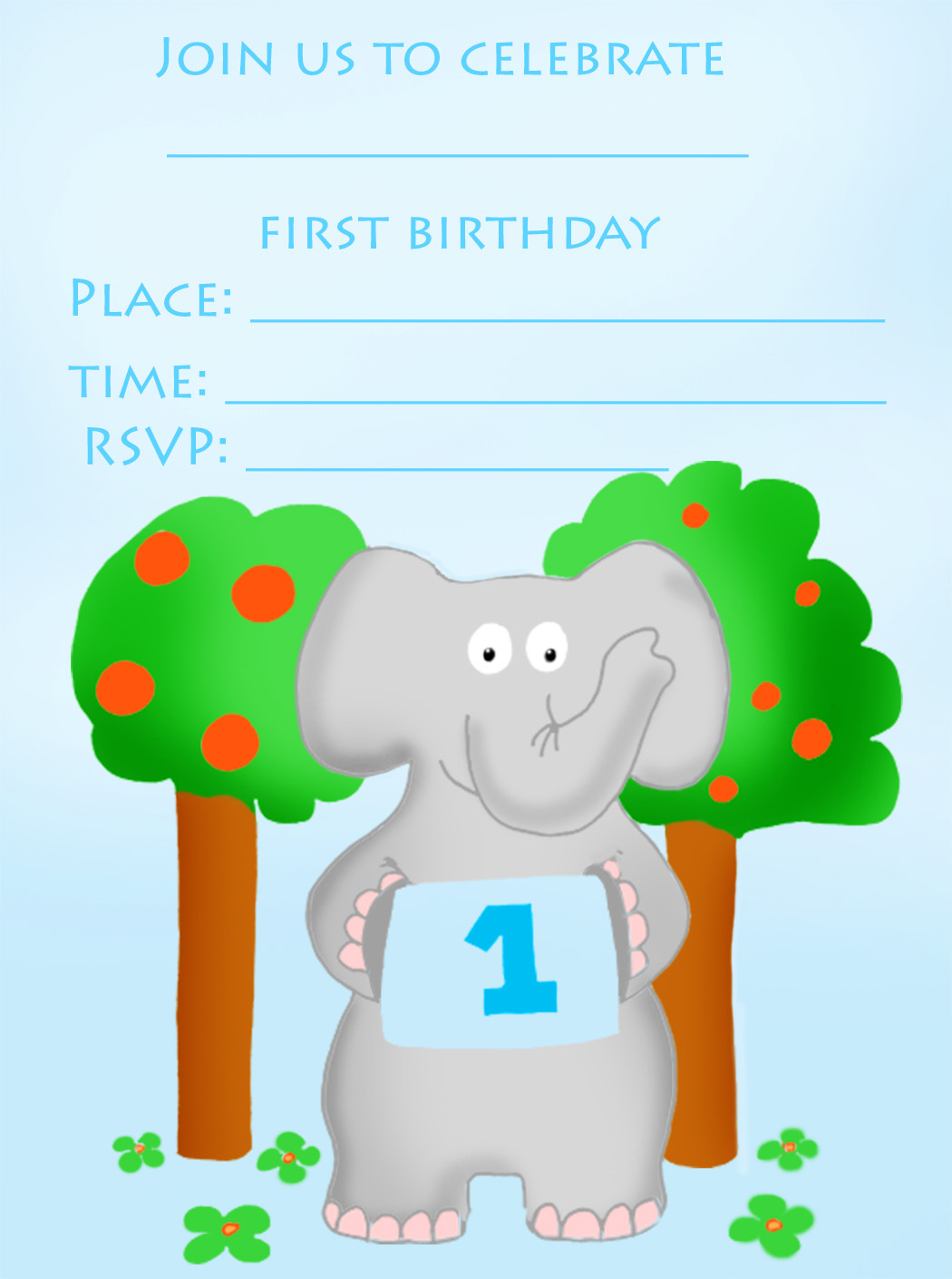 3rd out of 5 First Birthday Invitations:
The text on this card says:
_________________ is turning 1!
(Here you can write the name of the birthday child, or put a photo of the child into the card.)
Help us celebrate
Place: ______________
Time:_______________
RSVP: ______________
Print in 150 dpi.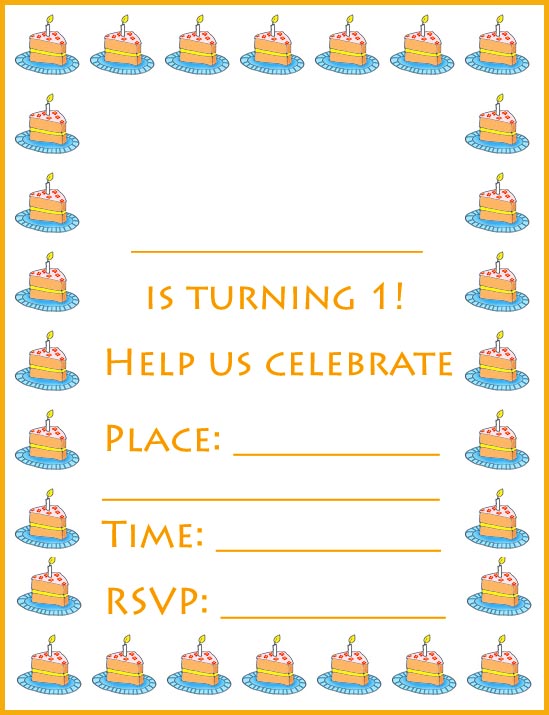 4th out of 5 Invitations:
On this card there is only a short text, with an empty line for the kid's name:
______________
1st birthday !
so you can write place, time, RSVP and other stuff on the back of the card.
These cards should be printed in 300 dpi.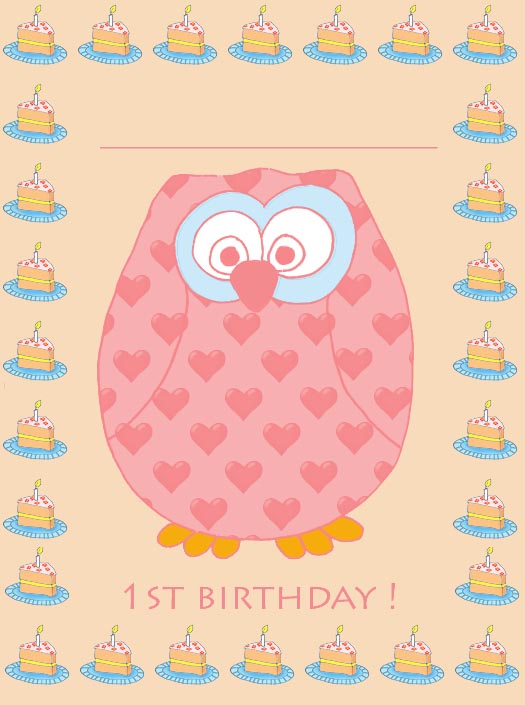 Here you will find some color-variations of the card above:
5th out of 5 Invitations:
This first birthday invitation card has no text, only the number 1.
I like it, because it is so simple, and you can write the name of the birthday child and maybe glue a photo to the back of the card.
You should also write where the birthday is going to take place, when it is going to take place, and the telephone number for the answer.
Should be printed in 150 dpi.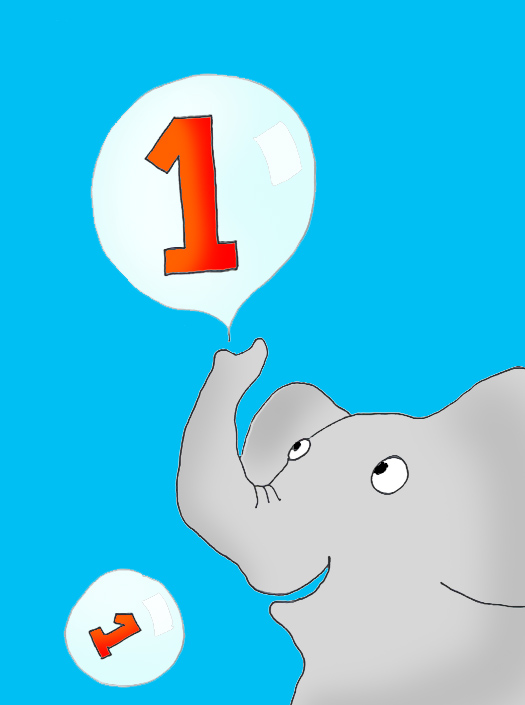 Birthday Invitations to send by mail as attachment, or to print:

This first birthday invitation is a little smaller than A4, and you can save it, write the information, maybe also put a picture of the birthday child on the invitation, save it again, and send it with an e-mail to all the guests.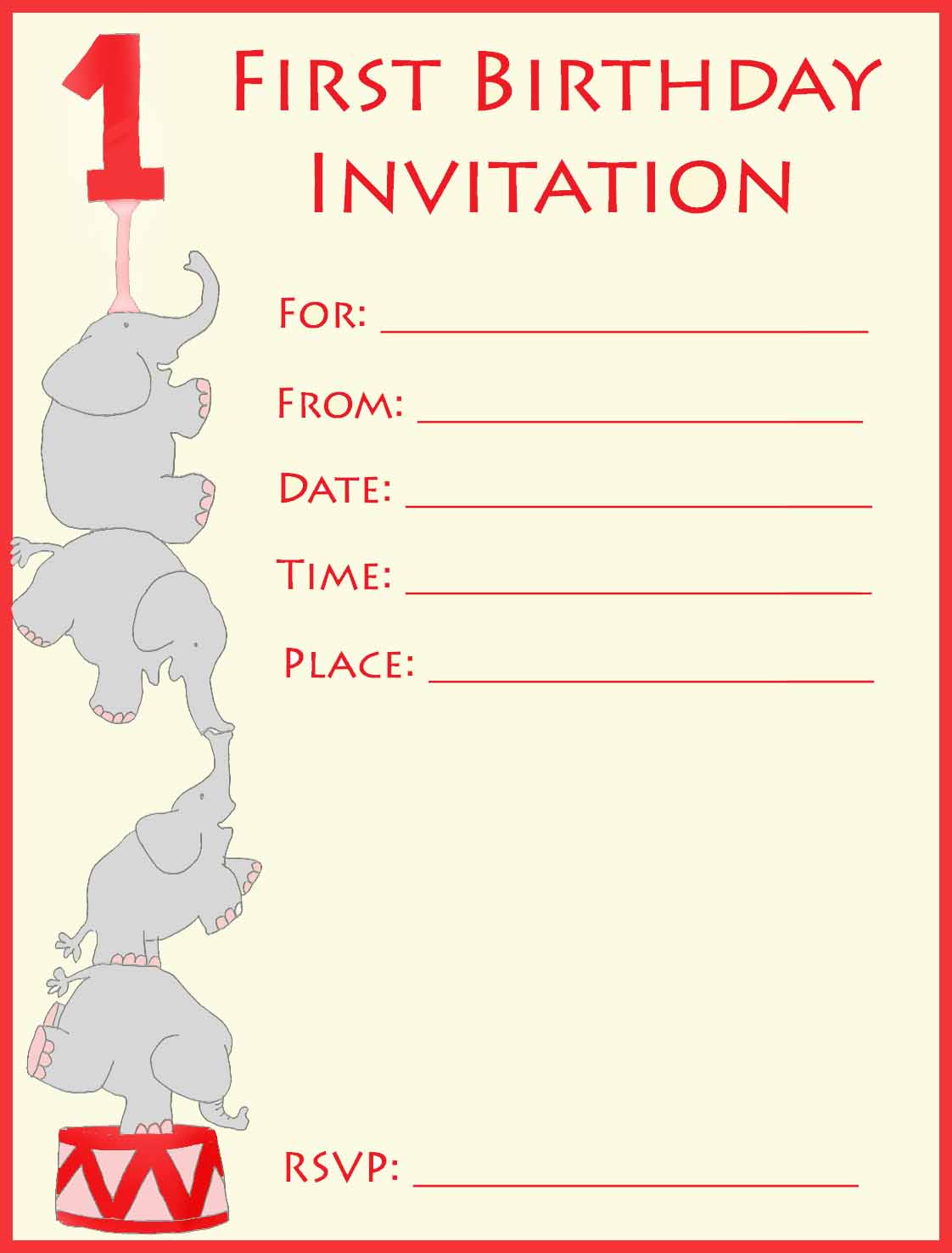 ***********
All the below kids birthday invitations on this page are made by printing the templates on white cardstock or on white, thick paper. Which means, that you have to have a color printer.
These kids birthday invitations are meant to be double-cards. Save the templates on a A4 peace of paper or carton, in a way so that you can fold the paper and cut it with a white back. See below.
If not, you can make the same, or almost the same, first birthday invitations cutting the templates in colored carton, gluing it together and with a black marker draw the lines like the smile and the ears on the elephant.

First Birthday Invitations, the Cute Cat Invitation card:
The first birthday invitation card I will show you, is one with a very cute cat, as a double-card, where you write the date and place inside the card.
You save the picture below, of the two cats, and print it on white carton, the size of A4. These two cats are going to become two separate first birthday invitations! So please read on, before you start cutting!!!!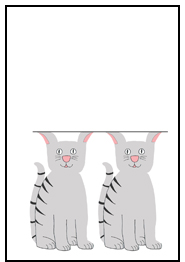 The design with the correct measures is below.
Then you fold it where it is shown, at the ears of the cat. After that you cut it, be sure to be precise, the front and the double, the background, should fit together. And DO NOT cut where the ears of the front are connected with the ears of the white back.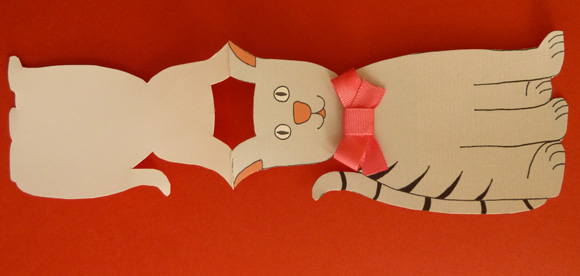 When you have cut it, you can check if the two cat-shapes, the back and the front, fit together, otherwise cut it to fit.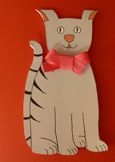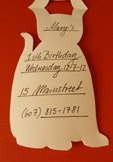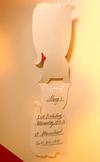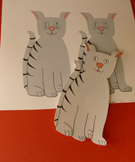 On the inside, on the front of the backside, make some lines, and write the details of the first birthday invitations there. Fold again. If you need to write more, you can do it on the back of the cat or the back of the back :-)
You can use the card like that, it is so cute, but you can also decorate it with a small bow in front.
On the front you can glue a small bow of pink or blue string. I guess you can buy these things, but you can also make them yourself. Take a string, fold it and take a small piece of string and wrap it around in the middle. Glue it all together.
And then glue it to the front of the cat.
There is is, the cute cat for the 1st Birthday Invitations. Make a many as you want. It is not that difficult, it is original and very cheap, and you can be sure that it will be received with great pleasure.
Design for the Cat Birthday Invitation:
When you print this design for kids birthday invitations, print it in the lower part of a page size of A4, to make space for the white back of the cat-card. Print in carton, that is not too thick.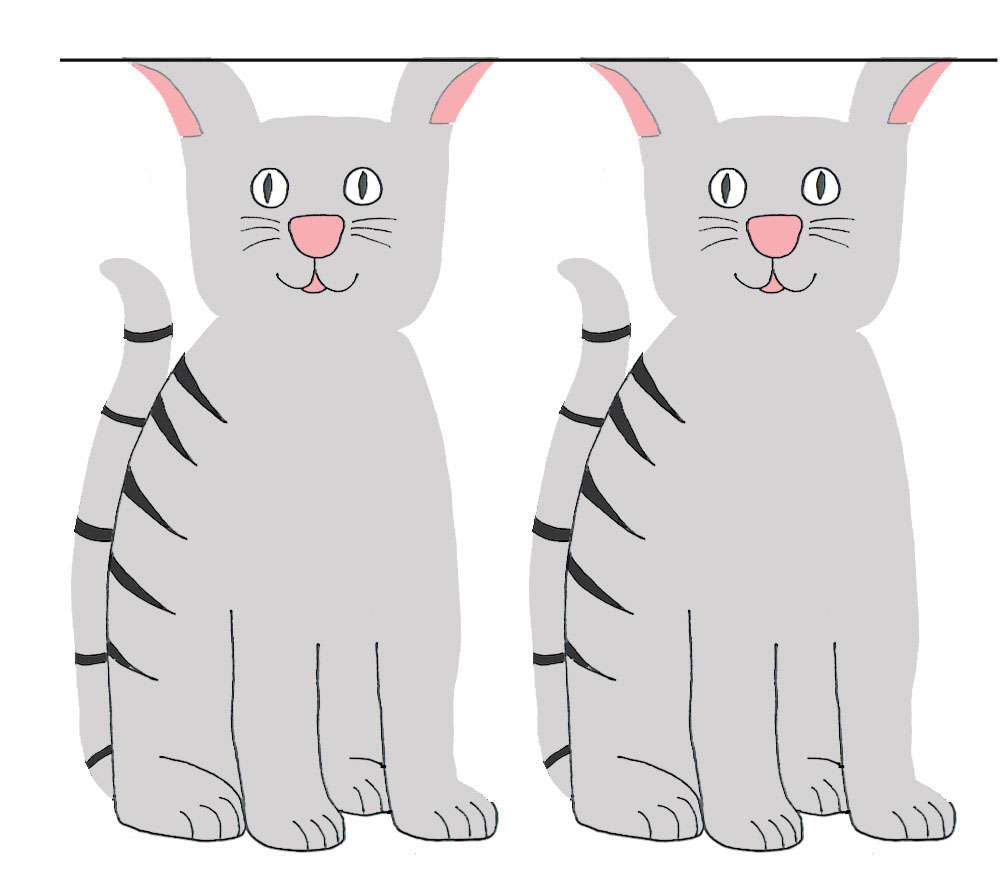 You can also download the template for writing the text, in either blue or pink (or both, if you happen to be so lucky to have both)
Download the picture, print it, and cut the shape. Then glue it inside the cat invitation.
The train invitation card: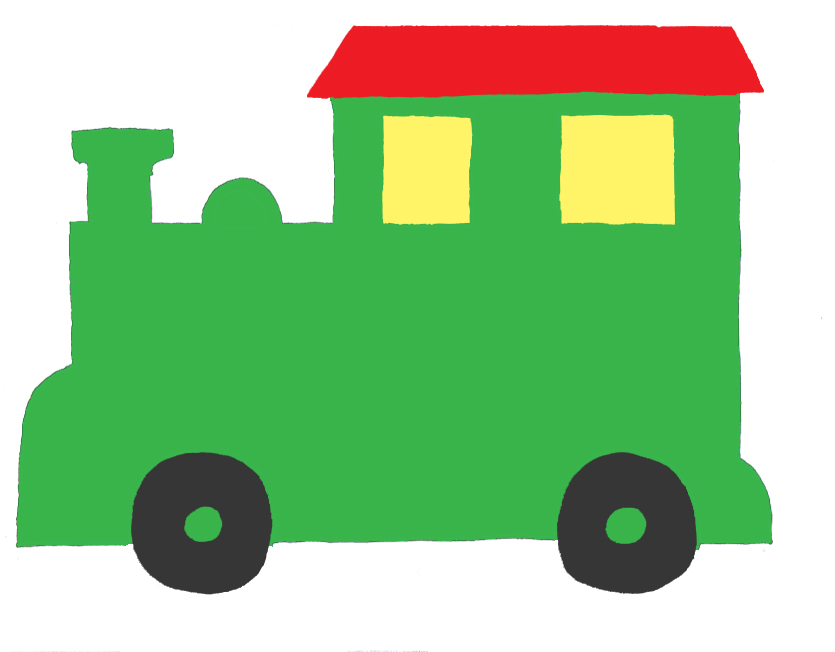 If you just want to make 1 train-invitation, save the picture. When you print it, make sure that you print it with enough white paper on the top, so that you can fold and cut it double.
If you want to make more than one, place the trains as you see here. The same goes for the helicopter and the elephant.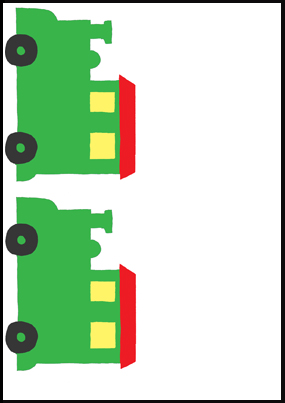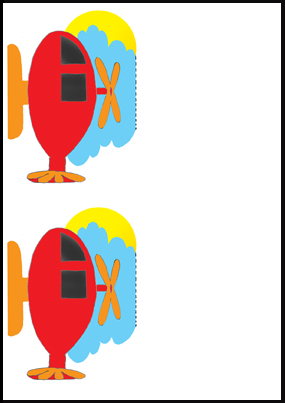 The helicopter invitation card: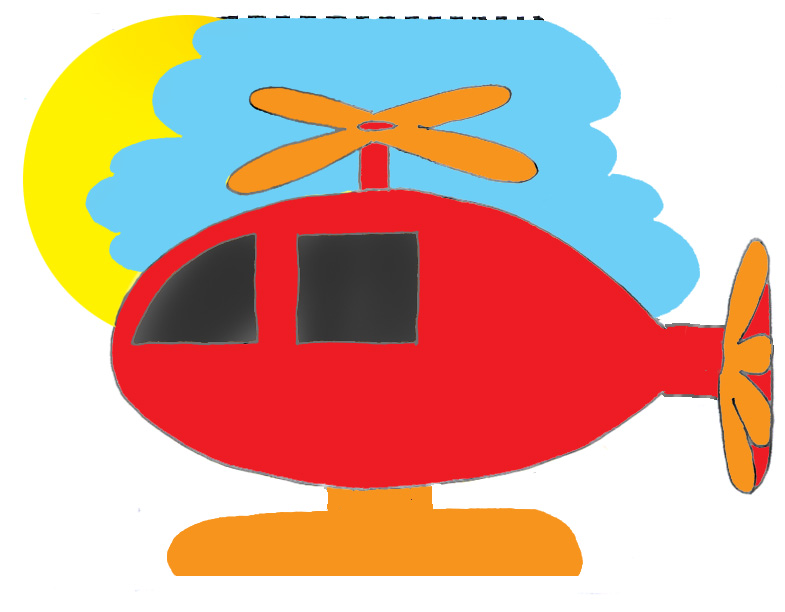 1st Birthday Invitations, the elephant invitation card: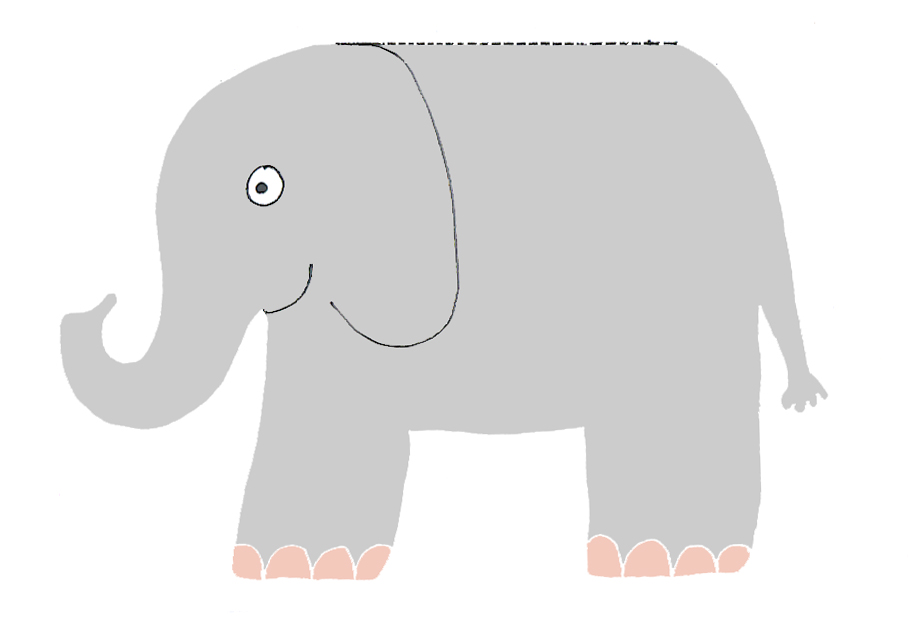 You will find more birthday invitations together with pages with birthday poems, best birthday gifts and a lot more on this great website for birthday party ideas for kids.

If You Like This Page, Maybe You Will Also Like These Pages:
| | |
| --- | --- |
| | |
| Birthday Clip Art: All kinds of birthday graphics to use for your invitations and table cards. | Birthday Ideas: If you are in need of an idea for arranging a birthday party, here is where you can find it. Take a look at the overview. |
| | |
| | |
| Funny Birthday Cards: Funny and original birthday cards to print. | Party Ideas: The main page with an overview of all the pages here with party ideas, such as ideas for a pirate party or a dino party. |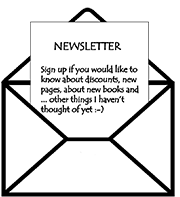 If you want to stay in touch and hear about new pages, tips and ideas about arts & crafts, please sign up for my newsletter.
I will tell you about my new books, discounts on them and when I make something special for newsletter followers.
It is totally free, and you can unsubscribe any time!