Welcome to this page called Dancer Silhouette.
Here you will find a broad choice of silhouettes of dancing people, representing different kinds of dances, from waltz, quickstep to salsa and tango.
Of all my silhouettes of people, one of my own personal favorites is this beautiful dancer silhouette.
No matter where your passion lies, be it ballet, ballroom or salsa, the silhouettes of dancers I have on this page have something from everybody's taste.
Getting creative with the silhouettes is easy, and below are some ideas with what you can do with your favorite graphics.
Most of the clipart is saved in JPEG, and if a picture should be saved in GIF or PNG format, with transparent background, it will be written below the clipart.
You can use the silhouettes for websites, letters, invitations, scrapbooks, school projects and a lot more.
About rules for using my material, please go to Homepage.
Dancers Silhouette:
| | |
| --- | --- |
| Dancing clip art | Dancing clip art |
| | |
| Dancing couple Jive | Dancing couple Waltz |
| | |
| | |
| Dance silhouette Rumba | Dance silhouette Pasodoble |
| | |
| Dancing couple Rumba | Paso double GIF |
| | |
| | |
| Silhouette clipart | Dancers clipart |
| | |
| Silhouette clipart Paso double | Dancing silhouette Tango GIF |
| | |
| | |
| Silhouettes of people | Dancer clip art |
| | |
| Tango silhouette | Ballroom dance |
| | |
| | |
| Dancing couple | Dancing woman |
| | |
| | |
I have been asked to make these silhouettes of dancers in different ways, and as a result of that, I am going to show the next dancing silhouettes in these different ways: As a black silhouette, as a silhouette made of black lines, and as a silhouette with grades of black/white.
Dancer Decorations
Little girls, and big girls alike, will love these dance silhouettes transformed into decorations for a party. Whether you fancy streamers or wall coverings, making these type of decorations is easy.
To make streamers, you will need -
• Card
– Depending on how long you want the streamer, ten pieces of card should do it.
• Glitter or sequins
– While these silhouette graphics look lovely as they are, you may decide to add a little sparkle to them in honor of the celebration.
• Craft string
– Strong string or fine wire will allow you to construct your streamer so it is sturdy and will withstand the celebrations.
• Small paper clips
– These will hold the dancers in place and stop them from all sliding together.
1. Choose the dancer silhouettes you like the most. This may be one particular design, such as the ballet dancer or several that you like such as the ballroom dancers.
2. Print off the images and cut them out carefully – ensure they are all the same size in your printer settings before pressing print.
3. Once printed and cut out, you can add any sparkle or decoration that you want to. Of course, you could even go one step further and write a message on the dancer silhouettes. Using one dancer per letter, you could spell out a special someone's name using a glitter or gel pen. The only limits is your creativity and imagination.
4. Let everything, such as glitter, glue or pen dry before you begin to thread them on the craft string. When you do start threading you want to ensure the graphics are as evenly spaced as possible – this will give a better overall look.
5. As you thread each one on, use a paper clip to hold the silhouettes in place and stop them sliding into one large pile in the center of the streamer.
6. Hang the streamer where you want – adjusting the silhouette dancers where necessary.
You can also use the silhouette graphics as wall hangings, either for party celebrations or just as something different for a girlie room.
Dancers Clip Art:
| | |
| --- | --- |
| Silhouette clipart | Dance Silhouette |
| | |
| Dancing couple | Silhouette dancing couple |
| | |
| | |
| Dance Silhouette | Silhouettes of people |
| | |
| Silhouette ballet girl | Black silhouette ballet girl PNG |
| | |
| | |
| Silhouettes of people | Dance silhouette |
| | |
| Grayscale silhouette ballet dancer | Bharata natyam dancer |
| | |
| | |
| Silhouette clipart | Dancing silhouette |
| | |
| Dancing silhouette | Bharata natyam dancer silhouette |
| | |
| | |
| Dancer silhouette PNG | Ballet girl PNG |
| | |
| | |
| | |
| Hip Hop silhouette | Female dancer silhouette |
| | |
| | |
| | |
| | |
| Charleston dancing couple PNG | |
| | |
| | |
Dancer Gift Tags
Women and girls alike will appreciate a handmade dancer gift tag adorning the top of their birthday gift. Making your own gift tags using the dancer silhouette images on my website is easy and I think you will even surprise yourself with the end result.
1. Simply choose which of the images you want to use to construct your gift tag. Size is important, so be sure to make your image large enough to write your sentiments on when finished.
2. Print the image and cut it out carefully, then using a hole punch or sharp end of a pencil make a small hole at the top of the cut out dancer.
3. Thread craft string through the hole and knot to ensure the image stays on the string securely – this is what you will use to hang the tag on your gift when finished.
4. If you want to add glitter, sequins and whatever else takes your fancy to your gift tag, do this now. Ensure you leave plenty of time for the tag to dry before writing on your sentiments and attaching to your gift.
Not only is this gift tag completely unique and something nobody will be able to buy in the shops, it offers the person receiving it a chance to have a treasured keepsake. Something they can keep as a memory of you, and that particular birthday, forever.
You can also, if you are feeling super creative, make a matching card to go with the gift tag.
Dancer Pictures
If you are struggling to buy a special someone that perfect gift or they already have everything and you just don't know what to get – try framing one of these dancer silhouettes.
• Shop around for a cheap frame to display your chosen picture – you can pick them up cheap enough in the dollar or thrift store.
• Print your image, ensuring it is smaller than the size of your frame and glue it to a piece of quality white card. This will give the image some backing.
• Place the image/card into the frame and there you have it – in three simple steps you have a special, handmade gift that isn't available in the shops.
Wrapped up in some craft paper and topped with a dancer silhouette gift tag, the person receiving the gift will see you have put in the extra effort and thought.
Top Tips -
• Check the size your printer is set to print too – my graphics are designed to print at optimum quality which may be reduced the larger they are printed.
• Use quality card with no pattern – avoid using threaded, decorated or hammered card as this may degenerate the look of the overall image.
• Use decorations sparingly – although sequins and glitter are nice additions, try to apply sensibly. Silhouettes of people may seem basic but they are stunning in their simplicity – so don't try too hard with them as you may ruin the look you are hoping for.
More Silhouettes of a Dancing Couple:

| | |
| --- | --- |
| Silhouettes of people | Dancer silhouettes |
| | |
| Ballroom dance black silhouette | Dancers in lined silhouette |
| | |
| | |
| Dancing silhouettes | Dance Silhouette |
| | |
| Dancing silhouettes ballroom dance | Standard dance line silhouette |
| | |
| | |
| Silhouettes of people | Silhouette clipart |
| | |
| Black white silhouette dancers | Dancing standard dance |
| | |
Polite Note
Thank you for taking the time to visit my website and look at the graphics and images I have to offer.
I welcome everyone to use whatever images they like for their projects.
However, before using them all I ask in return is you read the very lenient usage instructions I have on my homepage. These instructions will hopefully allow my website to remain one of the few free resources available on the Internet for quality clipart and photos.
Thank you and happy crafting!!
Where Would You Like to Go Next?
| | |
| --- | --- |
| | |
| Silhouette Clip Art: This is the main page for all the silhouette pages here - with a great overview of them all as well as silhouettes of skylines and furniture. | Silhouette of People: Black silhouettes of couples, peoples in working situations, in sport, families ets. |
| | |
| | |
| Sports Clipart: Has a lot of silhouettes of dancers, golf players, tennis players, people in martial arts etc. | Silhouette Graphics: Different kinds of silhouettes like tree silhouettes, car silhouettes and cow boy silhouettes. |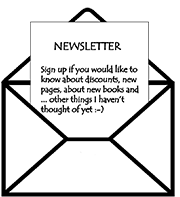 If you want to stay in touch and hear about new pages, tips and ideas about arts & crafts, please sign up for my newsletter.
I will tell you about my new books, discounts on them and when I make something special for newsletter followers.
It is totally free, and you can unsubscribe any time!