Austin 20 Tourer 1920 PNG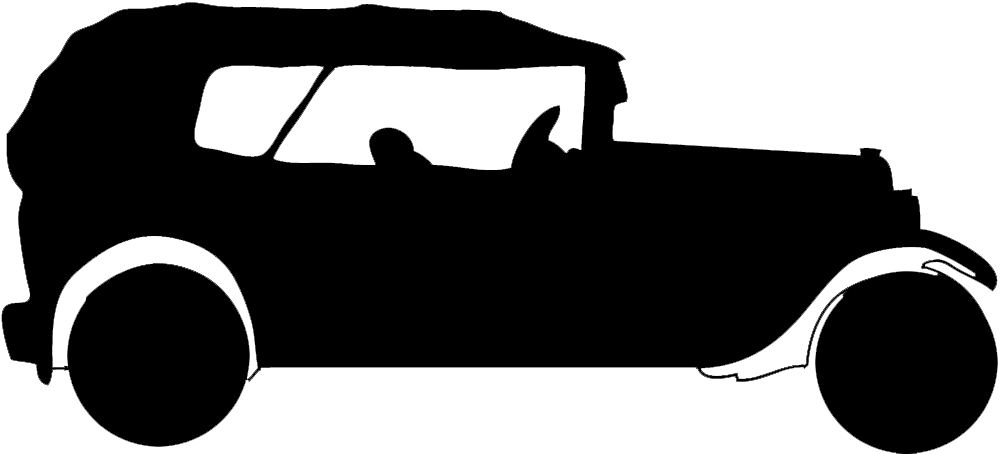 On this page you will find all kinds of silhouette graphics and silhouette clip art:
Car silhouettes, tree silhouettes, western silhouettes, butterfly silhouette, cowboy silhouettes and maybe some of the more rare ones, owl silhouette, eagle silhouette and oldsmobile silhouette.
They are all free silhouettes to use for whatever purpose you might have - as long as you follow the two very simple rules for using material, you can find on my Homepage.
If you want other kinds of black and white silhouettes, please go to the main page Silhouette Clipart, where you can find an overview of all the pages here with silhouettes, like Horse Silhouette and Dancer Silhouette.
I find that these silhouettes are useful for so many things:
You can use them for gift tags, for the walls in the kids rooms, for letters, mails, invitations and many more things. If you are used to working on the computer, you can also change the black into soft blue or red, whatever color that suites you.
All the silhouettes here are a lot bigger when you save them, but you can print them in the size you want. I just want to give them as big as possible, to give you the chance to use them for bigger pictures.

This page, without a doubt, includes my most diverse collection of silhouette graphics and also some of my own personal favorites. If, by some small chance, you haven't already found something you like on my website, you are sure to find something among the collection here. Whether you fancy a car silhouette or creating something using the collection of western silhouettes, this page will have something for virtually any type of craft project.
Car Silhouette:
| | |
| --- | --- |
| | |
| | |
| Austin Big 7 Saloon 1938 PNG | Porsche silhouette |
| | |
| | |
| | |
| | |
| Austin Tourer 1920 PNG | Rothmans silhouette |
| | |
| | |
| | |
| Car Silhouette with driver PNG | Austin Goodwood Saloon |
| | |
| | |
| | |
| Austin Raleigh silhouette | Silhouette of Ford T |
| | |
| | |
| | |
| | |
| Car silhouette black white | |
| | |
Printing Your Silhouettes
When printing off your silhouettes, there are a couple of things you should bear in mind to achieve the optimum results.
• Printer
– Ensure your printer is set to print at the size you want your silhouettes to be. I always recommend doing a print preview before actually printing. You can also have a trial print using a scrap piece of paper – this cuts down on mistakes and waste.

• Card
– Using a good quality card is also recommended, this will ensure the best end result for your silhouette graphics. Avoid card that is hammered, or any that has a weave, thread or pattern as this will only serve to contort the image. You can print your silhouettes off onto craft paper but I would recommend then backing them onto card to give them a little strength. You don't want to use a really thick card either, as this will risk jamming in your printer.

• Spares
- No matter what type of project you are trying, it is always best to print off a couple more images than you need. If you end up not using them, you can keep them in a box or a drawer for a future project.
All of my graphics have been designed with quality in mind and should print off to optimum quality. If you have any problems while printing, try checking your printer's ink levels or settings.
Western Silhouette:
| | |
| --- | --- |
| Horse head silhouette | Horse head silhouette |
| | |
| Wild West horse running | Head of cowboy's horse |
| | |
| | |
| Western silhouettes | Western silhouettes |
| | |
| Cowboy boot with pattern | Sheriff star |
| | |
| | |
| Western silhouettes | |
| | |
| Silhouette of revolver | |
| | |
| | |
| Silhouette clip art | Silhouette clip art |
| | |
| Cactus in the desert | Western saloon cancan girl |
| | |
| | |
| Cowboy silhouette clipart | Cowboy silhouette clipart |
| | |
| Cowboy with lasso on horse | Cowboy on horse with lasso |
| | |
Thank Goodness for Little Boys
Whether you are looking for a birthday card, party invitations or decorations for a party- it can be difficult to find something that is suitable for boys – of any age.
This page of silhouettes is particularly good for projects that may have a male recipient at the end of it. Below are a couple of ideas to help you along the way.
Cowboy Birthday-
Boys of all ages love cowboys, so a cowboy-themed party is sure to be a big hit with the Birthday boy. My western silhouettes are perfect for making an assortment of different decorations. You could cover the party venue in cowboy silhouette clipart including boots, a revolver, and a cowboy horse.
Alternatively, you could use the Sheriff star badge silhouette to make streamers -easily made by just printing off as many stars as you need and threading them on to craft string or wool. The star is also a perfect badge for the birthday boy himself. Simply print off a star on to craft paper, before backing it on to a sturdy card. If you can, laminating the star will add to the overall effect but it isn't essential. You can then add a simple safety pin to the back and there you have it – a cowboy birthday badge you won't see in the shops!
Cowboy Card
– Whether you are looking for a card to tie in with a western-theme party or you just want to make a cowboy card for that special male in your life the western silhouettes on this page will help you create it. You could even, If you are feeling extra creative, make a cowboy boot shaped card. Simply print off two cowboy boot silhouettes of the same size. Make a small hole at the top and bottom of each boot and, using small paper pins, fasten the two together. This will take ten minutes of your time and the end result is something unique the birthday boy will want to keep forever.
Silhouette of cow boy with lasso and calf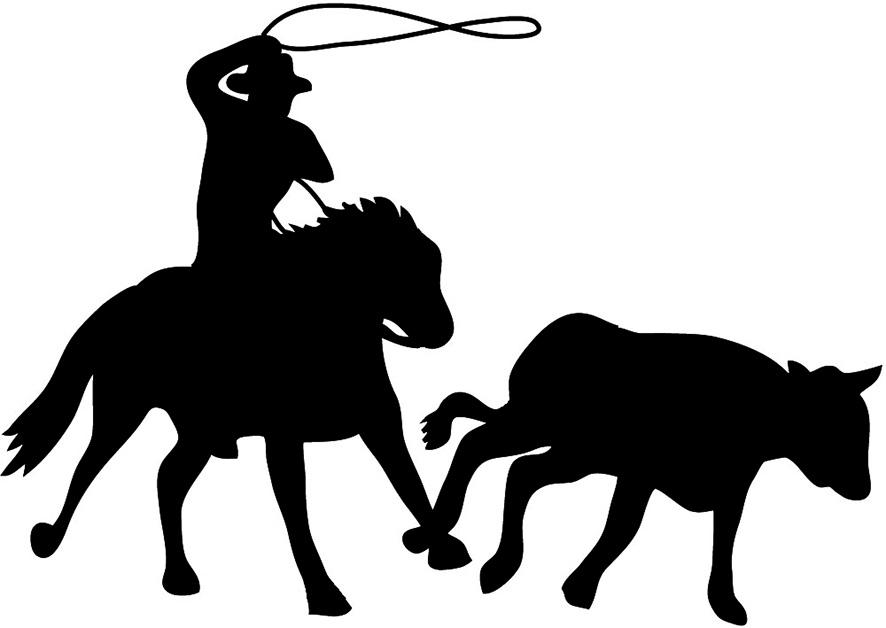 Tree Silhouettes:
| | |
| --- | --- |
| Tree silhouettes PNG | Tree silhouettes PNG |
| | |
| Small Christmas tree silhouette PNG | Silhouette of Oak tree |
| | |
| | |
| Tree silhouettes PNG | Tree silhouettes PNG |
| | |
| Big tree silhouette | Old Oak tree |
| | |
| | |
| Christmas tree silhouette PNG | Christmas tree silhouette PNG |
| | |
| Silhouette of tall spruce | Silhouette of Christmas tree |
| | |
| | |
| Silhouettes of Palm Trees PNG | Silhouettes of Palm Trees PNG |
| | |
| Silhouette of palm tree | Two palm trees silhouette |
| | |
Creating a Collage
Collages are great for school or home projects and are a sure fire way to keep the kids happy and quiet. You can choose a theme for your collage or you could just encourage the children to print off their favorite silhouettes and come up with something spectacular by themselves- the choice is yours.

Life Collage
- A life collage means going back to nature and what better way to do that than with beautiful butterfly silhouette graphics, tree silhouette and realistic silhouettes of palm trees. Don't forget, on my other pages you can find bird, cat and other animal silhouettes to add to your life collage. Encourage the children to stick them to the wall space any way they like and if your project is for older kids, ask them to write facts on their silhouettes so they are learning as they craft.

Transport Collage
– As well as the car silhouette graphics, don't forget to look on the other pages of my website for silhouettes of people. A collage all around transport and how we get around, can also be spruced up with images of flowers and trees. Remember there is no limit to what you can do with these silhouette graphics, so encourage the children to be creative.
Whether you are a school teacher, a scout leader, a youth club guide or a parent, the varied selection of silhouettes I have on this page is sure to give you plenty of ideas to keep the children entertained.
Butterfly Silhouette:
| | |
| --- | --- |
| Butterfly silhouette | Silhouette clipart |
| | |
| Silhouette of Swallowtail | Mission blue butterfly silhouette |
| | |
| | |
| Butterfly silhouette | Butterfly silhouette |
| | |
| Black white silhouette of butterfly | Butterfly black silhouette |
| | |
Where Would You Like to Go Next?
A Polite Note
I hope you have enjoyed looking around my website, if you have I encourage you to add it to your favorite bookmarks so you can visit again in the future. While I actively encourage everyone to use my graphics, I do ask that before doing so you read through the brief and very lenient usage instructions on my home page. These instructions allow me to remain one of the few free websites offering clipart and that is how I hope it will remain.
Thank You and Happy Crafting!!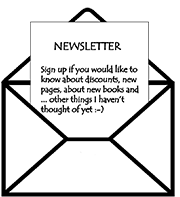 If you want to stay in touch and hear about new pages, tips and ideas about arts & crafts, please sign up for my newsletter.
I will tell you about my new books, discounts on them and when I make something special for newsletter followers.
It is totally free, and you can unsubscribe any time!