When Christmas comes, this is where you can find Santa Claus clip art and drawings of a funny Father Christmas.
There will also be a lot more Santa Claus pictures on the page Christmas Clip Art and Free Christmas Clip Art, and on the page Snowman Clipart will you find some cute and funny snowmen.
Take a look at all the picture links below on this page.
I hope you will like my drawings and Father Christmas clip art.
You can use them for free, and the rules for using them are simple and few.
Actually there are only two rules: Do not overuse my material, and do not use it for negative purposes.
Please go to Homepage to read more about the rules for using the Santa Claus clip art.
This Santa clipart will be great for your website or blog to get everyone in the Christmas mood, or you can use them for Christmas invitations.
It will also be great for table place cards, mails, letters and I guess a lot more, I just can't think of right now.
You will find more Christmas cards and a lot of information on this site with lots of both vintage and modern Christmas greeting cards.
Father Christmas Clipart:
| | |
| --- | --- |
| Father Christmas in chimney JPEG | Funny Santa Claus with sack PNG |
| | |
| | |
| | |
| Poor Santa Claus JPEG | Santa with Christmas wish list JPEG |
| | |
| | |
| | |
| Picture of Father Christmas PNG | Funny Santa Claus clip art PNG |
| | |
| | |
| | |
| Snow globe with Santa Claus PNG | Santa with Christmas gifts PNG |
| | |
| | |
| | |
| Funny Santa PNG | Santa as a Christmas candle PNG |
| | |
| | |
If you have wondered about whether Santa Claus really does exist, I can recommend the page
Is Santa Claus Real? Warm Santa Humor & Santa Claus Jokes.
It is great fun, and good to know when Christmas gets closer and your friends starts asking questions :-)
It is on another website, but you will come back here, so do not panic!
"Whenever you give someone a present or sing a holiday song, you're helping Santa Claus. To me, that's what Christmas is all about. Helping Santa Claus!" - Louis Sachar
As I mentioned before, you can find more Santas on the pages Free Christmas Clip Art and Christmas Clip Art, here are some examples:
Take a look at the links to all the Christmas pages below on this page.
Father Christmas clipart:
Santa with presents for the wild animals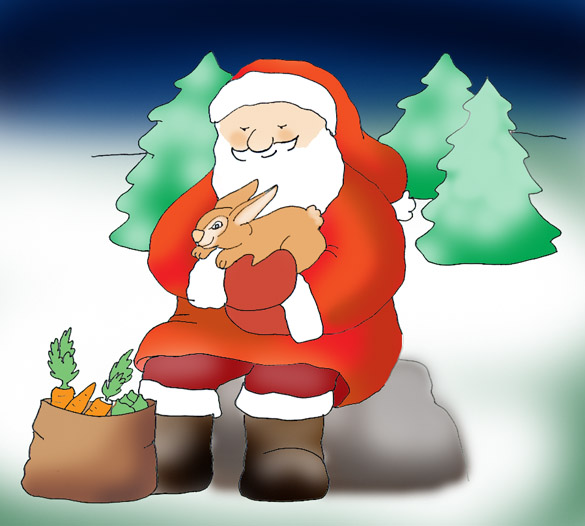 More Santa Claus Clipart:
Father Christmas with his sack with presents and a bell JEPG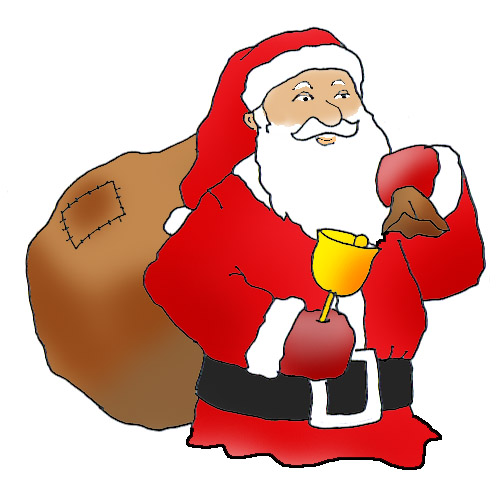 I have made these quite big Santa Claus pictures, and I think one more is coming up.
But, because it is not so often you can use these big Santa Claus pictures, I will also make them in a smaller version. Of course you can make them smaller yourself, but the quality will be better this way.
But as I said, one more big free Santa Claus clipart is here: Santa Claus as Super Santa !
Super Santa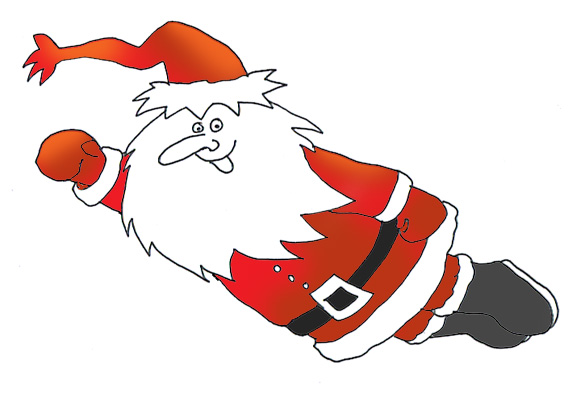 More Santa Claus clip art:
| | |
| --- | --- |
| Santa figure with presents JEPG | Father Christmas JPEG |
| | |
| | |
These last Santa pictures are small, and can be directly used on gift tags and things like that.
| | | |
| --- | --- | --- |
| Free Santa Claus clipart | Father Christmas | Father Christmas |
| | | |
| Flying super Santa | Santa flying in the sky | Father Christmas sketch |
| | | |
| Santa Claus pictures | Santa Claus pictures | Father Christmas |
| | | |
| Father Christmas | Santa with gift sack | Father Christmas in the snow |
| | | |

"Believe in love. Believe in magic. Hell, believe in Santa Clause. Believe in others. Believe in yourself. Believe in your dreams. If you don't, who will?"
-
Jon Bon Jovi



You better watch out

You better not cry
Better not pout
I'm telling you why
Santa Claus is coming to town

- "Santa Claus Is Coming To Town"

If you want to stay in touch and hear about new pages, tips and ideas about arts & crafts, please sign up for my newsletter.
I will tell you about my new books, discounts on them and when I make something special for newsletter followers.
It is totally free, and you can unsubscribe any time!