Here you find 10 free funny Easter greeting cards, all genuinely made by me. You can use them all for free, as long as it is for your own personal use.
The size of all these cards will be 3,5 x 5,3 inches (approx. 13,5 x 8,9 cm) when printed with 300 dpi ( a really good quality for printable cards.)
I really hope you like them. Some of them are a bit crazy, I guess, but that is what happens when my mind starts searching for possible motives for Easter cards. That goes especially for the cards with two strange men at the bowling alley, with chickens used as cones (or cones shaped as chickens).
The ideas for these cards started out with this first one with the breakfast egg wanting to fight for it's life.
The next, where the egg clearly has lost the fight might not give a lot of meaning if you haven't seen the first picture, but maybe you can print a double card with both pictures.
10 Funny Easter Greeting Cards: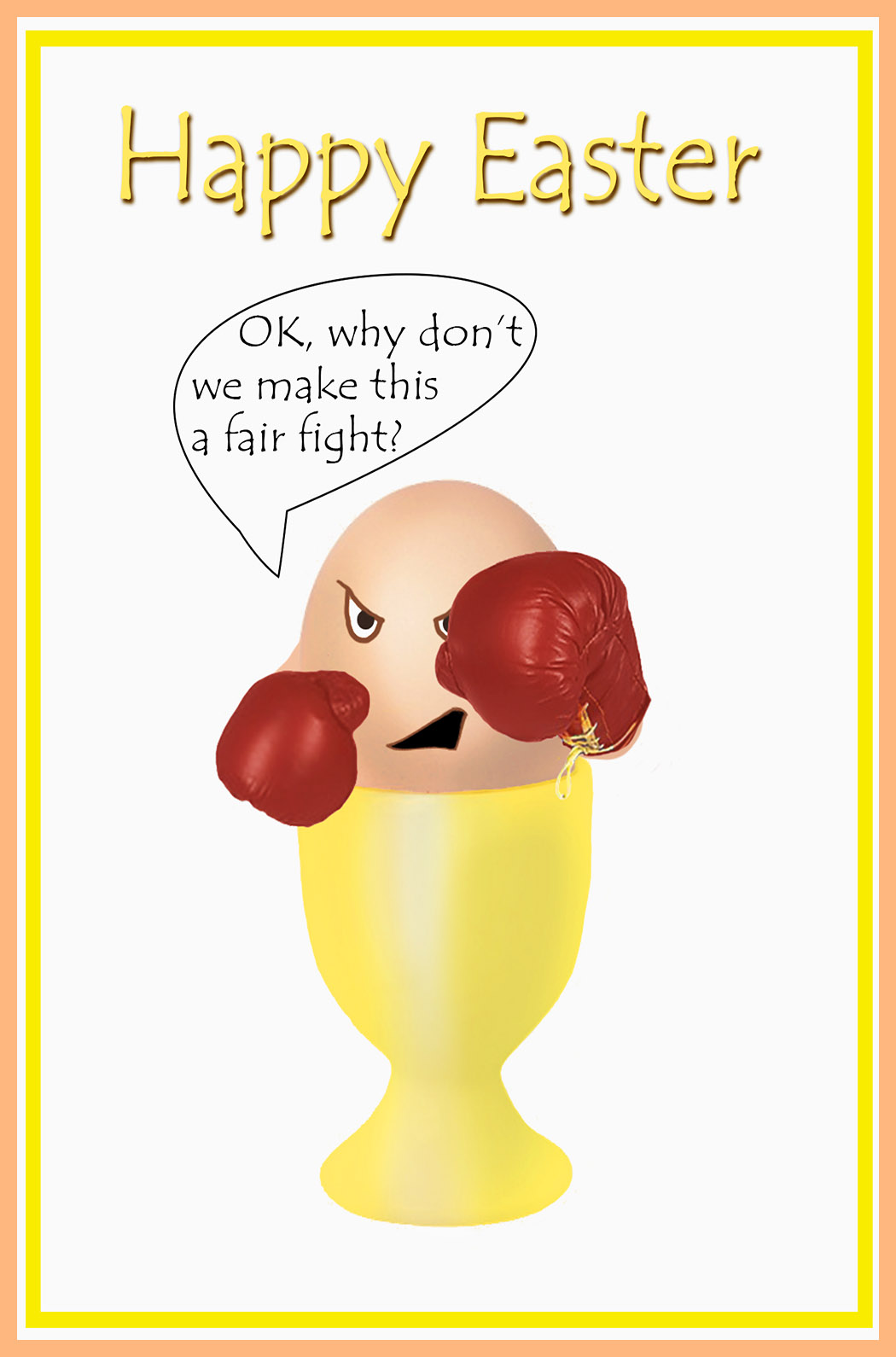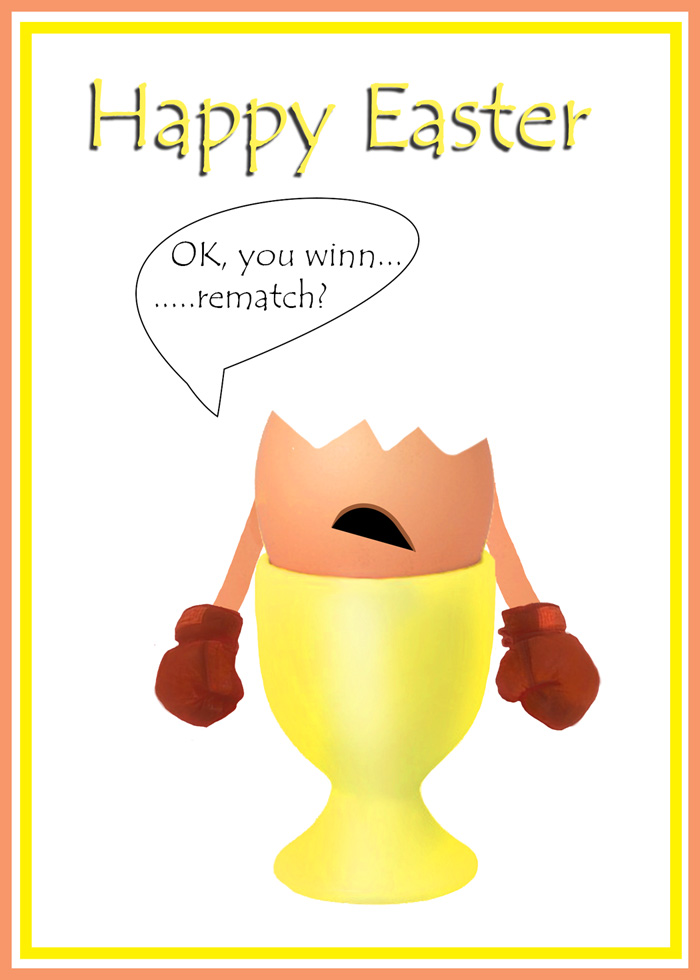 Well, who hasn't always wanted to go bowling with a
cockscomb on your head? Or maybe this card is for one of your friends.
You can also use it for an invitation.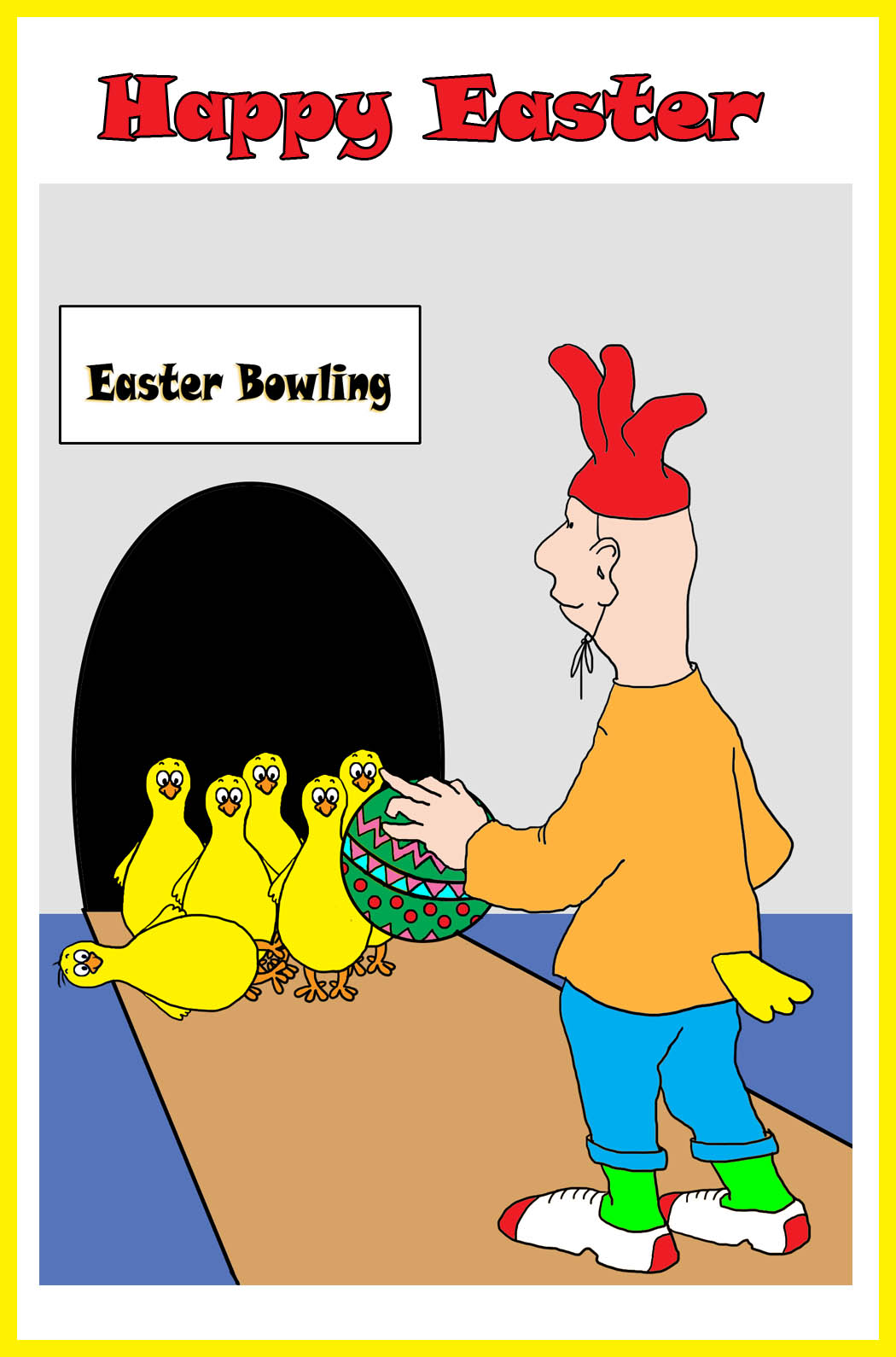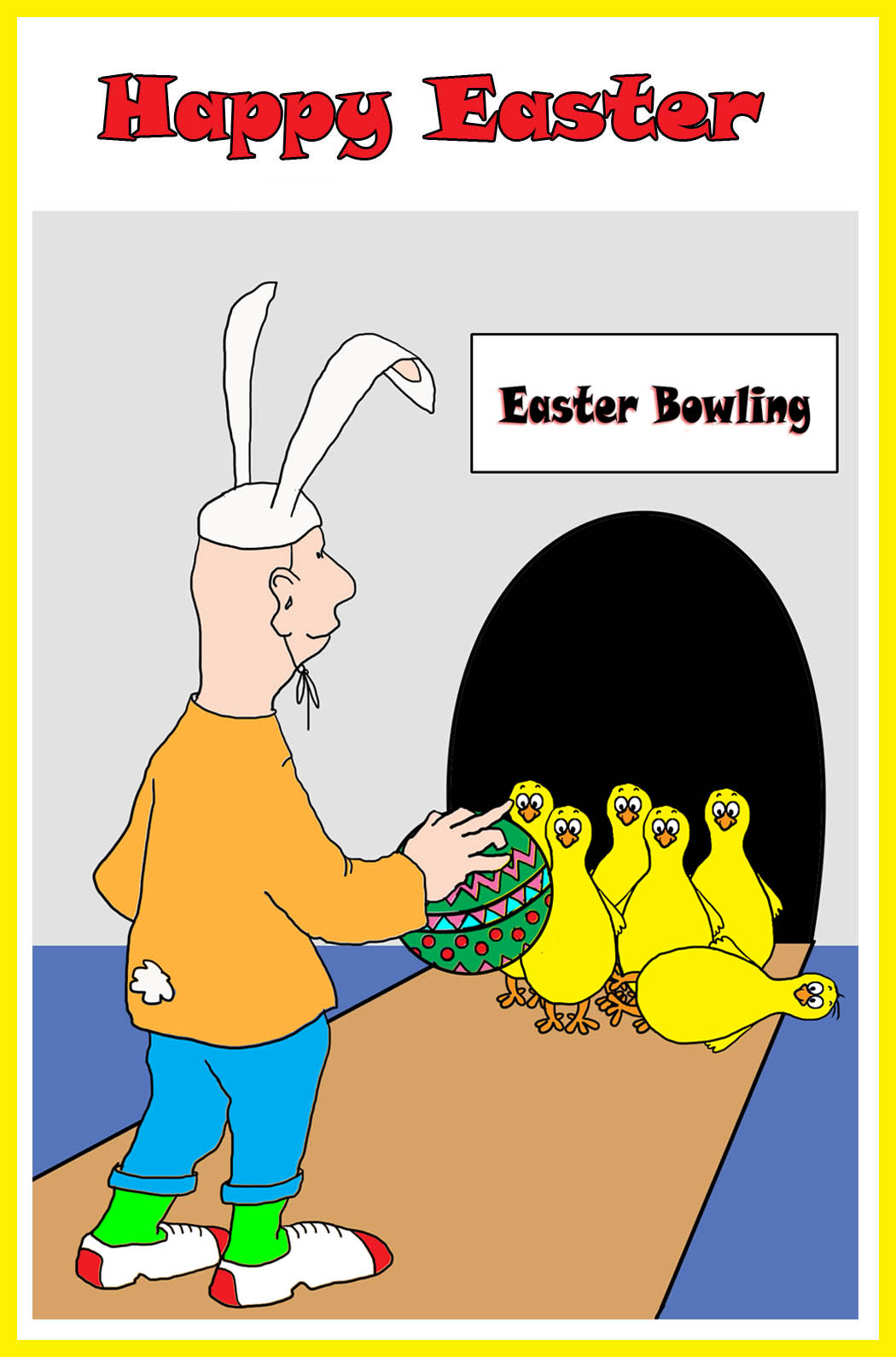 This card and it's motive goes without saying.
I had originally planned on making 7 funny Easter greeting cards, but when you start to think of ideas that could be fun to use, things somehow escalates.
I woke up in the middle of the night because an idea like this, with the croco in the Easter egg woke me up, another day I
fell
into a reverie in the middle of a dinner conversation because I imagined the card below with the Easter bunny as a robber stealing the eggs from the hen, year after year.
Finally here are two funny Easter cards with sheep, lots and lots of sheep.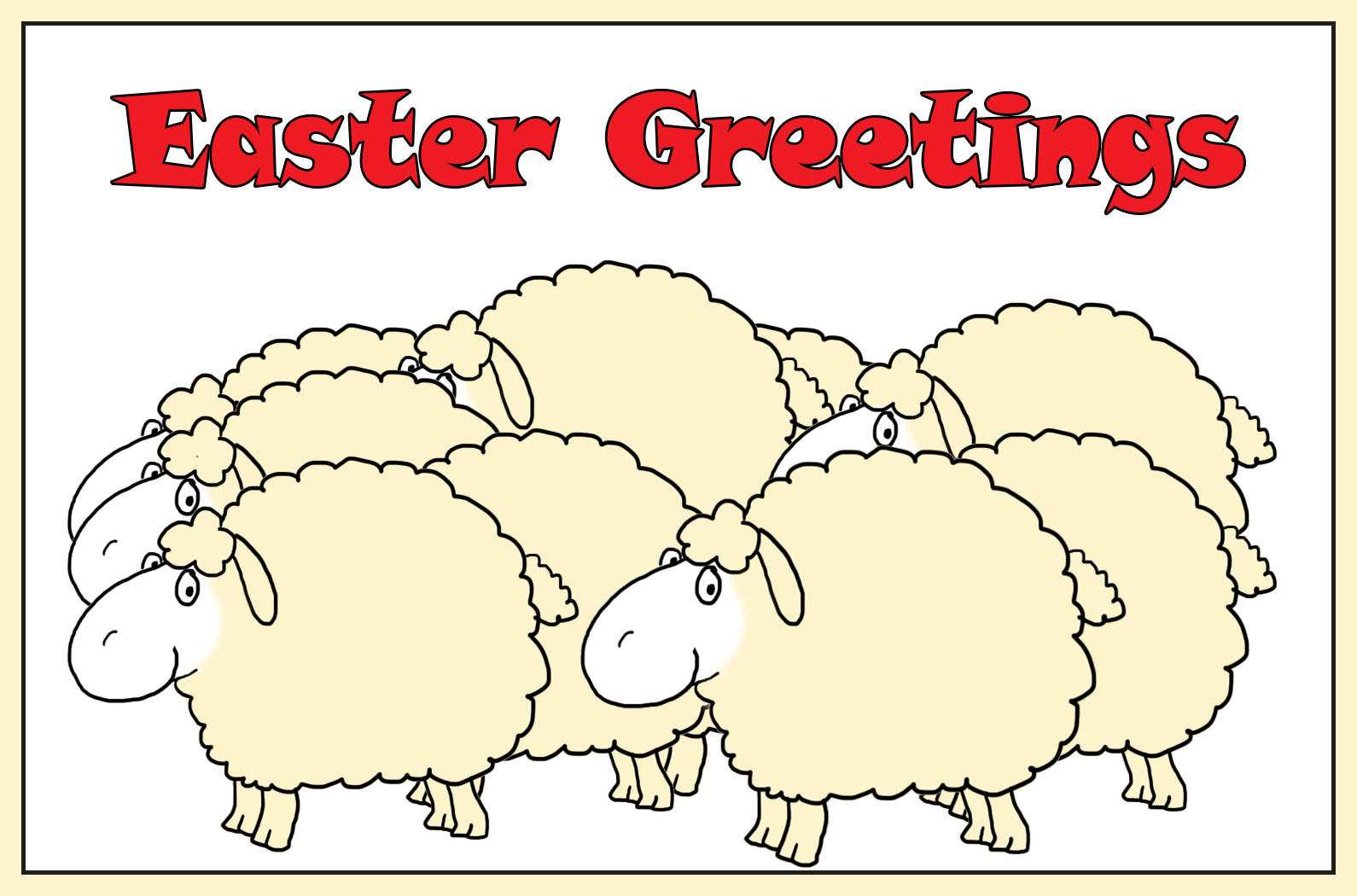 Oh, here is one more, an old Vintage Easter card: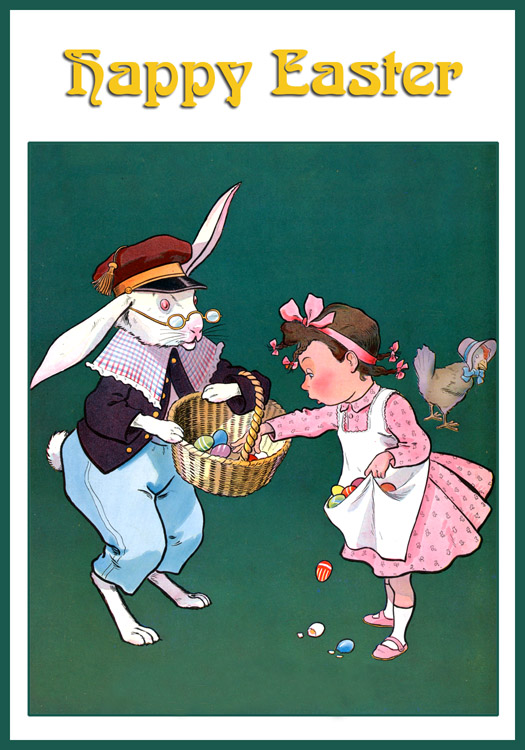 Happy Easter!
If you want to stay in touch and hear about new pages, tips and ideas about arts & crafts, please sign up for my newsletter.
You will also get a newsletter with links to the best printable version of new clipart if it is too big for the normal page, and tell you about the new designs (bags, mugs, accessories) I make with my drawings and pictures on them.
It is totally free, and you can unsubscribe any time!