This page, Silhouettes of people, human silhouette, will present to you different silhouette clipart, such as male silhouette and female silhouette, and head silhouette.
Some of them will be saved in GIF/PNG-format, which means they come with a transparent background and you can use them on top of something else. The ones saved in PNG format will often be a lot bigger than you see here, because they are the newest clip art silhouettes here.
Right click the picture to see it in a new tab, to see the actual size.
Others are saved in JPEG, with a white background. To help you choose, I will write below each silhouette clip art whether they are saved in GIF, PNG or JPEG.
If you are an avid crafter, you will already know that finding decent clip art images of people is an almost impossible task.
This is one of the reasons why I was driven to add a section on my website that included silhouettes of people – good images that could be used in a wide variety of crafting projects.
As well as male and female silhouette images, I also have silhouettes of children, which are great for making handmade cards, gift tags, invitations and pretty much anything else your crafty hands want to create.
Below are a few ideas on what you can do with the clip art images available on my site.

You can use the human silhouette for whatever you like: invitations, art projects, school projects, letters, mails, websites etc. The clipart is free to use, s long as you do not overuse it, and as long as you do not use it for any negative purpose.
Please read more about that on my Homepage, and remember that all the material is original.
You will find more human silhouette on the page Dancer Silhouette, Female silhouettes, Body silhouettes, Silhouette graphics and Sports Clipart.
Silhouettes of People:
| | | |
| --- | --- | --- |
| Father and daughter PNG | Silhouette of Cowgirl PNG | Silhouette of Singer PNG |
| | | |
| | | |
| Woman on stool PNG | Silhouette graphics JPEG | Man with gun JPEG |
| | | |
| | | |
| Slender female silhouette PNG | Female silhouette with hat PNG | Male silhouette relaxed PNG |
| | | |
| | | |
| Man and woman hand in hand PNG | Mother and child PNG | Men shaking hands PNG |
| | | |
| | | |
| Business silhouette PNG | Outlined two men PNG | Two men PNG |
| | | |
| | | |
Football silhouettes:
| | | |
| --- | --- | --- |
| American football player JPG | Football silhouette JPG | Football silhouette PNG |
| | | |
| | | |
| American football silhouette PNG | Victory football player silhouette PNG | American football player PNG |
| | | |
| | | |
| Sketch silhouette | Football player PNG | American football PNG |
| | | |
| | | |
| American football player silhouette PNG | Back of football player PNG | Football player JPEG |
| | | |
Before using any of my silhouettes or clip art images I ask that you kindly read through my very lenient usage instructions on my homepage.
Please feel free to add my website to your favorites, Thank You.
Soccer Silhouettes
| | |
| --- | --- |
| Soccer silhouette two players JPEG | Silhouette of soccer players |
| | |
| Soccer silhouette player with ball PNG | Soccer player kicking ball PNG |
| | |
| | |
| | |
| Sketch soccer player JPEG | Black white silhouette soccer PNG |
| | |
| | |
If you like silhouettes, you will love this really fantastic and amazing video:
More Human Silhouette:
| | | | |
| --- | --- | --- | --- |
| Human silhouette PNG | Female silhouette PNG | Male silhouette PNG | Woman with child in stroller PNG |
| | | | |
| | | | |
| Human silhouette PNG | Woman with child PNG | Male silhouette PNG | Business silhouette PNG |
| | | | |
| | | | |
| Human silhouette PNG | Human silhouette PNG | Male silhouette PNG | Man in triumph JPEG |
| | | | |
| | | | |
Baby Shower Invitations
If you or someone you know is expecting the pitter patter of tiny feet, then at some point there is bound to be a baby shower.
This is, usually, an informal gathering of loved ones and closed friends, where gifts for the mother-to-be are exchanged.
Tradition notes that the pregnant woman's best friends are supposed to organize the shower, although this is not a practice that is always followed.
However, if you find yourself organizing a shower, be it your own or a friends, one of the first things you will need is a invitation.
| | |
| --- | --- |
| Baby silhouette PNG | Baby silhouette black white PNG |
| | |
| | |
You can use the people silhouettes from this website to decorate your invitations.
As well as a beautiful parents with child image, there is also an image of a baby sitting – these will look beautiful on the front of the shower's invitations.
If you have a computer program where you can change the colors of the silhouettes, you can make them blue or pink, or any color that will go with the rest of the invitation.
Making your own invitations means you can personalize them as much as you want, making them completely unique from anything you can buy in the shops.
You can also print the shower's information directly onto the invitation – which cuts down on the amount of time you need to spend writing them.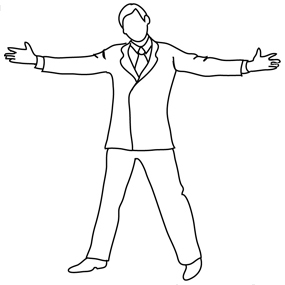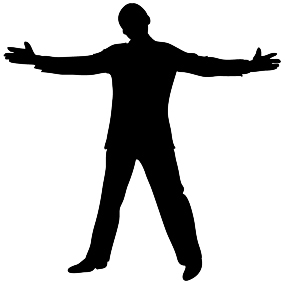 More Silhouettes of People:
As I have been asked to do the silhouettes in different ways, I will go on doing that.
So, sometimes the silhouette will be all black, sometimes black/white, sometimes in different gray or blue colors.
And the silhouettes will be in different sizes, depending on when I have made them. As I mentioned above most silhouettes saved as PNG are quite big, like the one with the handshake: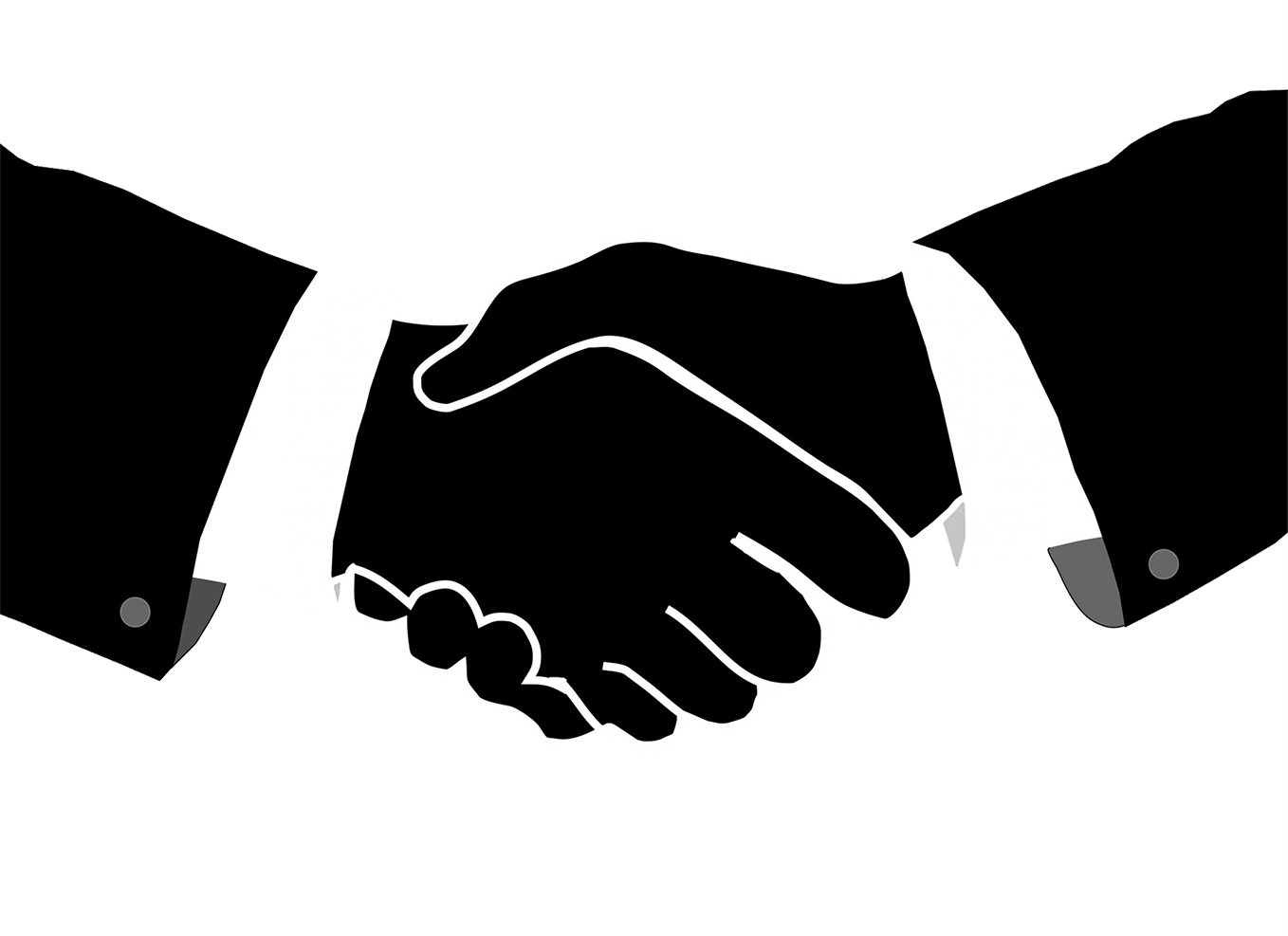 Handmade Cards for Men
It is virtually impossible to go into a card shop and find a suitable greeting card for a male, unless he is under the age of five that is.
A sorry selection of golf club or beer bottle decorated cards, means finding that special greeting for a male in your life can be nearly impossible.
While making your own cards may seem like the answer, the selection of available clipart for men on the Internet also leaves a lot to be desired.
However, the male silhouette images on my website will make perfect additions to your handmade cards, and there is enough selection to ensure there is something to suit everyone. Whether you want an image giving the thumbs up or a footballing silhouette, you can create nice, appropriate cards for that special man in your life.
| | | | |
| --- | --- | --- | --- |
| Silhouette clipart | Male kneeling PNG | Silhouette clipart PNG | Male silhouette PNG |
| | | | |
| | | | |
| Male silhouette PNG | Silhouette businessman PNG | Silhouette clipart | Male silhouette PNG |
| | | | |
| Male black silhouette | Male silhouette | Thumb up | Man thumb up |
| | | | |
| Female silhouette | Female silhouette | Silhouette clipart | Human silhouette |
| | | | |
| Tennis player | Female tennis player | Child sitting | Silhouette child |
| | | | |
School Projects
The collection of silhouettes of people on my website are also ideal for school projects – whether it is a random craft project where the children get to make something themselves or a joint effort as a class or school.
The silhouette images make great collage material, meaning you can create a huge mural of different male and female images. This is a good way to introduce children to crafts, as well as explaining the different roles filled by men and women.
The boy footballer and the female tennis player make for a great sports section (and you can find a lot more sport silhouettes on my website, see the links below on this page), whereas the parents silhouette is a great starting part for a school project on family.
You can encourage the children to choose and print out their favorite silhouettes, and then ask them to write a story based around them.
As well as aiding cognitive development, it also encourages the children to work unsupervised. Plus, they have something to show for it at the end of all their hard work.
| | | | |
| --- | --- | --- | --- |
| Silhouette clipart PNG | Female silhouette | Female silhouette | Silhouette clipart |
| | | | |
| Woman waiting | Woman with bag | Woman on chair | Woman with computer |
| | | | |
| Silhouette clipart | Male silhouette | Silhouette clipart PNG | Silhouettes of people PNG |
| | | | |
| Boy wit ball | Football | Parents with child | Parents and child |
Websites
Yes! It is possible for you to use the silhouettes of people, and other images, as decoration on your own website. However, take a look at the (very few) rules for using my material on Homepage.
Whether you are running a small business or merely maintaining your own blog, the silhouettes offer simple, subtle decoration that will add to your website's or blog's overall look.
Many of the silhouettes of men are business-orientated and the quality of the clipart will not be lost when you add it to your website.
Here are two Victorian silhouettes of people, a mother and a child.
You can find a lot more like these on the page Victorian silhouettes, see the link below.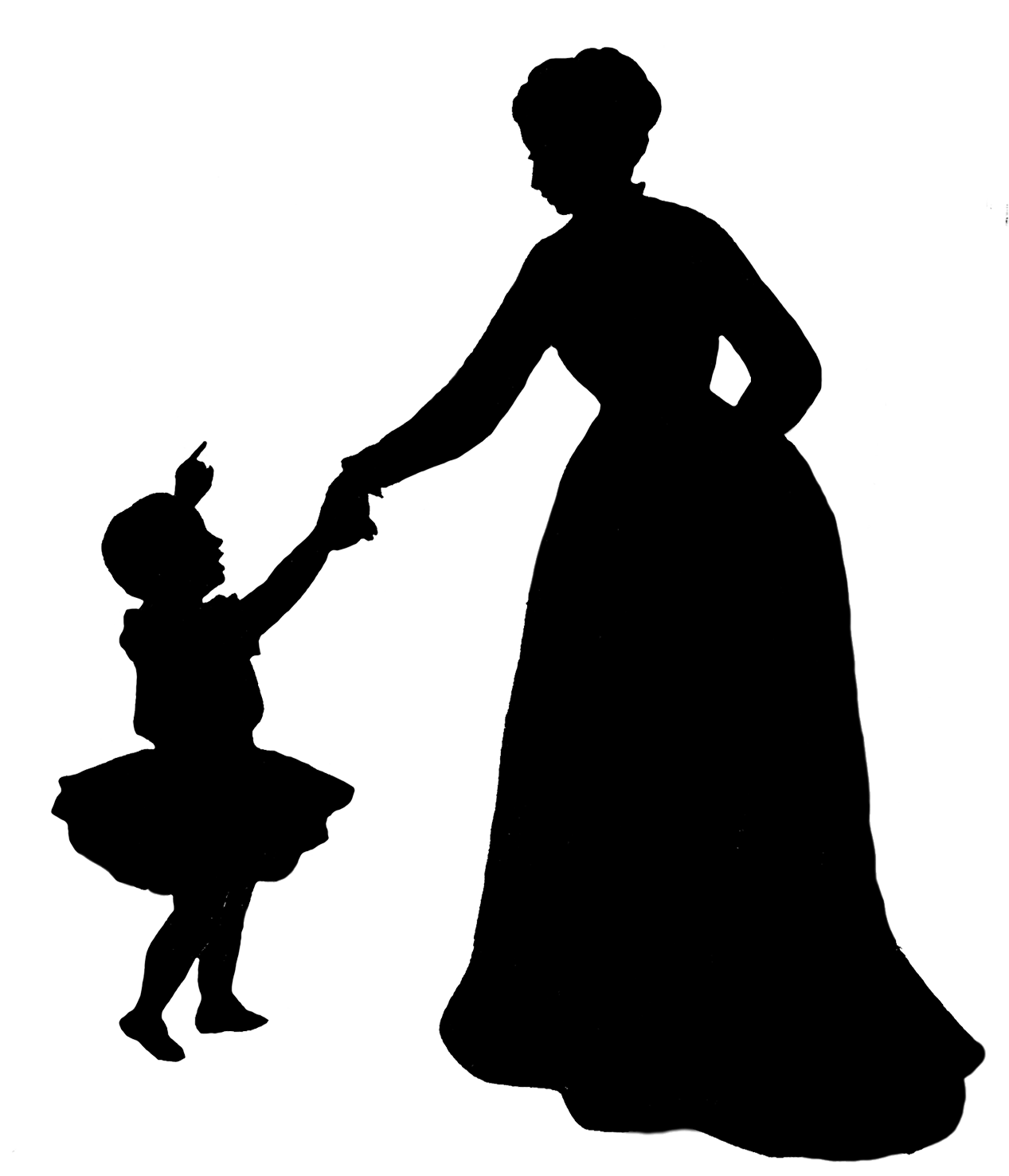 If you want to stay in touch and hear about new pages, tips and ideas about arts & crafts, please sign up for my newsletter.
You will also get a newsletter with links to the best printable version of new clipart if it is too big for the normal page, and I will tell you about my new books, discounts on them and when I make something special for newsletter followers.
It is totally free, and you can unsubscribe any time!